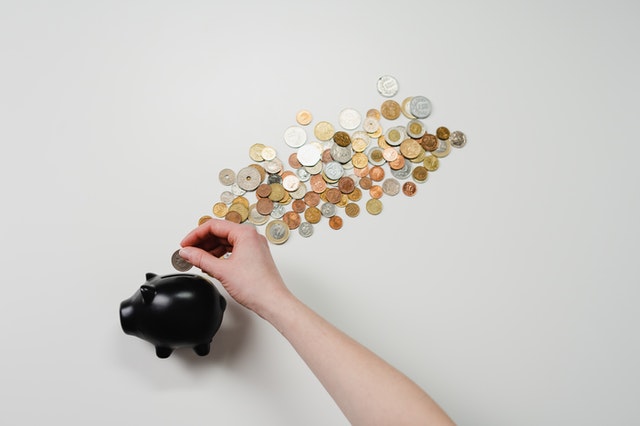 Stock Investing is a great way to enhance your wealth. Talking of long-term investors or day traders, all have to be careful in planning their investment strategies. Follow a step-by-step process and grasp the intricacies of investing and trading, and here you are set to dive into the volatile stock market.
But wait!! Before that, some formalities as usual! Not to forget, the pre-requisite of investing or trading in stocks is to open an online brokerage account with a reliable and safe stockbroker like Zerodha, Upstox, Angel Broking, etc. You have a whole bunch to explore!
Now, what are the other crucial things you need to keep in mind before investing in stocks?
For more additional information on investing in stocks be sure to visit moneymash.com.
Investing in Stocks? Key Tips to Remember
Let us catch up with some useful details, key points to learn before investing in stocks.
1.This isn't the Only Way
If you're reading this article, chances are you're an absolute beginner. The problem with being new to stuff is that usually, you're bad at it, so investing right away with real money is probably not a good idea. You can always practice with simulated markets. 
Moreover, the idea of investing in stocks depends on your priorities and investment horizons. If you're in your early twenties and have entered into the market for the first time, you probably don't have time to evaluate and analyze the market, which is like something you should do if you're investing in stocks. If you still want to invest, there a ton of other options that give similar, if not more returns during a long-term horizon, like mutual fund SIPs, ETFs, stock options, bonds, etc.
2.Focus on Learning
Stephen Schwarzman once said that his entire idea of investing is to look for things that are out of place. He is a very rich man if you don't know him, CEO of Blackstone Investment Group. 
The thing is, it is true for most scenarios because it is the variables and numbers that are out of place, resulting in magnanimous profits or losses. The problem with that, is that to know what's out of place, you should know what's in place, right? Let us simplify.
Investment is about predicting patterns, right? So, to predict patterns, you must first be able to identify patterns and trend lines, which to an unlearned soul means gibberish. There has to be an upwards learning curve if you're to make money here.
3.Invest Only What's Left
This is a rehash of what Warren Buffet once said, and all the textbooks of economics take rationality as an assumption. What this means is that you bifurcate your cash flows, according to various categories of needs and wants. 
The money left over from that should be again bifurcated for savings, to secure your probable future needs and wants. Now, if you have any funds left and you wish to be a part of the market, only then you should invest in stock markets. If you are thinking on investing in stocks you can check out publicfinanceinternational.org.
4.Stock Market is More Similar to a Democracy than a Casino
There is often an association of making money in the stock market with luck. Nope. We mean sure, sometimes, if you have the same amount of effort in buying a stock, that you put in buying a lottery ticket and you end up making money, then yes, sure, lucky.
Stock markets, however, are a function of supply and demand. This means a stock is worthy and its prices rises if people 'vote' (buy) and decide that it is worth it, and it has seldom to do anything with its actual worthiness in the short term. This understanding might help you a long way, this right here is both a message to put effort into understanding market psychology, as well as deeming the worthiness of stock on personal parameters based on investment horizons, which we cannot emphasize enough on.
5.Invest What You Own
This one's simple. Don't borrow money to invest in the stock market on an individual level. Simple, just don't!
"Oh, this stock is definitely…' Nope. "Everyone is going to buy so this stock is going to…' Nada. No borrowing. "Oh, but I am 100% sure about this position…" So may thoughts come to your mind.
Well then let us ask you this if the worst happens, can you still pay it back on the promised time limit? If yes, then go ahead, risk it all. If no, think again!
In such cases, Every Investor needs to know about Dubai Dinar chronicles, investing in dinar chronicles is legit or a scam and their real facts of investing. Where do you have to invest? How to invest in dinar chronicles. Things need to know about dinar chronicles and the investing process.
The Bottom Line
This was a quick list of a few things you should know before investing in stocks, hope that helps you as well. Whether you invest in Indian stocks or trade-in international stocks from India, start small and invest wisely! This is probably the most decent way to take your first steps in the stock market. Don't you think so?