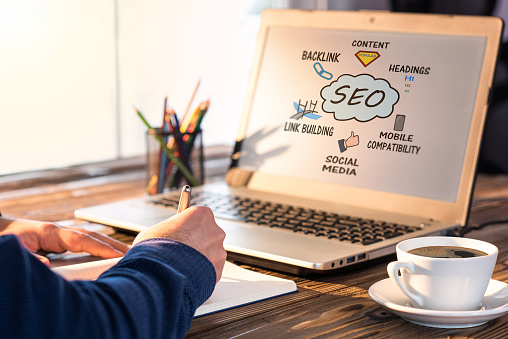 While written content still builds the bedrock of an efficient digital marketing strategy, an excellent copy with videos work wonders to engage your target audience and lead them to action (sales). 
People tend to retain information much more if delivered through an audio-visual medium. This is primarily why video-based content gets the most engagement from viewers. Research suggests embedding video on a website's landing page ramps up the conversation by upto 80%. 
The favor for videos is reflected in the recent trends of social media. Twitter says the video is the fastest-growing mode of advertisement on its platform. 
Facebook says native videos on its platform get nearly 500% more shares than videos from other sources. 
Youtube is the world's second-most popular website in the world! 
And, finally, just adding the word 'video' on your email subject line can increase their open rate by 19%! 
According to a Statista estimate, by 2024, US marketers will spend 41.9% more on video marketing campaigns. 
All this hype around video content is understandable since videos have the potential to explain comprehensive ideas to your target audience and encourage them to choose your products.  
Hence, videos should be a critical part of your marketing strategy in 2023, primarily for Instagram, where videos show excellent results.
6 Reasons Why Video Content is your Holy Grail of Marketing in 2023
Here are six compelling reasons why video-based content is the most essential part of any marketing strategy, and why you should incorporate the same in your case:
People retain more information visually
Unless you can explain your product or services to your target audience, you cannot persuade them to do business with you. 
In that regard, various experts suggest that video content has a higher impact than text-based content. Viewers can retain upto 95% of the intended message in a video, as compared to only 10% via text-based content. 
Therefore, it is clear,  the information you provide via videos feels more palpable to viewers and they devour it quickly and retain it for longer due to the multi medium impact. 
So, with the help of videos, you can not only educate potential customers on how to use your products and services, but you can also use them to increase your clientele. 
class="id99″


Videos have a great return on investment (ROI)
The best part about videos is how less they cost to create yet allow you to reach out to people from across the world. 
In addition, a study conducted by Hubspot found out that 87% of marketers reported a positive ROI after adding videos to their marketing strategy. 
Videos are also a surprisingly multipurpose source of content. 
For example, you can create ads for televisions and streaming channels and create 1-minute bits out of those ads for social media platforms. You can also use the information relayed through the video as textual content for your blogs. 
You see, one type of content can supply material for multiple forms of marketing efforts like blogs, Facebook, and Insta posts among others. 
It is pretty easy to create basic videos with free video editing tool. However, you can also hire a marketing agency or graphic designer to help you make compelling and intricate videos. You can find more useful information on promo.com.
Videos can grasp viewer's attention for longer
Videos make it easier for viewers to understand and interpret the information; it also makes the content attractive and increases viewers' attention span. 
For instance, Forbes research has shown that average users spend around 88% more time on websites that have videos. 
Videos have an inherent capacity to command more attention in viewers, thanks to the multimedia elements that make them more appealing and understandable. 
The more people will understand the video's content, the longer you can hold on to their attention span; the longer you hold on to their attention, the higher will be your video's impact and ROI. 
Videos have almost universal applicability
As there are diverse books and written texts, you can also add diversity to your videos. For instance, you can create a video for almost everything. 
Videos make the message more impactful and entertaining, whether it is about a product launch, special offer deal, how-to-use video, or simply a greeting. 
You can also make educational videos to impart knowledge about your niche to your target audience. This can help you improve your brand's reputation in the market. 
Videos are also the backbone for a strong social media strategy, where each video can potentially garner you hundreds of followers if it becomes viral. 
Videos are excellent for Search Engine Optimization (SEO)
While Google and other search engines love keywords, they are also very fond of videos. 
Therefore, based on certain pre-set criteria of various search engines, your website and content are scrutinized and evaluated to give a particular rank. 
According to a Brightedge SEO analysis, video thumbnails appear in 26% of Google search results, and people are more likely to click on video search results.
If your website ranks higher, it will appear on the top searches of relevant content. And one of those ranking criteria in SERPs (Search Engine Ranking Pages) is videos. 
As a result, search engines rank websites higher with well-organized videos, since most users prefer video-based content over textual. 
Google also has this new update wherein it shows the most popular YouTube videos when people search with the keywords for relevant content. 
Thus, having video content with relevant keywords allows you to skim on top of your competition and make your brand more visible to the target audience. 
Videos encourage boundless creativity
There is only a certain limit to how you can show your creativity in text-based content. 
In contrast, videos can give you many opportunities to bring a creative spin to your message. For example, you can animate or hire actors to shoot a video about your product. 
Furthermore, text-based content has a significant limitation and its following is very narrow. On the other hand, most users prefer videos and are more receptive to them. 
There is a reason why TikTok – a short video posting platform – became 2020's most-visited website, even surpassing Google! 
The bottom line is—as the digital era evolves, so do the consumer's preferences. And today, most users are driven towards videos and visual aids.
As a result, people spend an excessive amount of their time browsing through videos, making it an incredible instrument to market your products and services. 
The skyrocketing demand for videos has motivated and encouraged thousands of marketers to incorporate videos into their marketing strategy. And in doing that, they have drastically improved their sales and conversion rates. So can you. 
As more and more companies realize the importance of videos, the sooner you incorporate them into your marketing strategy, the sooner you will be able to reap its rewards.