Audio-visual integration software has become an essential tool for many companies. They are particularly used to improve presentations, meetings, and distance learning. Such software is designed by blending the features of hearing and sight. If you are also looking for an audio-visual system for your business, then you have arrived at the right spot. Below we have shared some excellent audio-visual integration software to run your business operations more efficiently:
1. Magic Visualizer: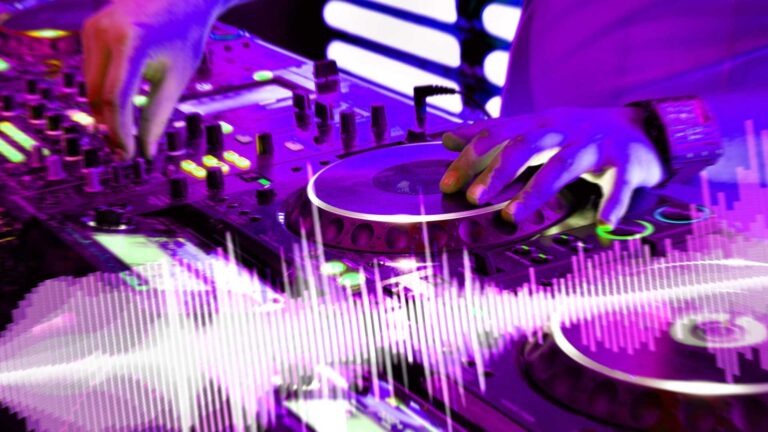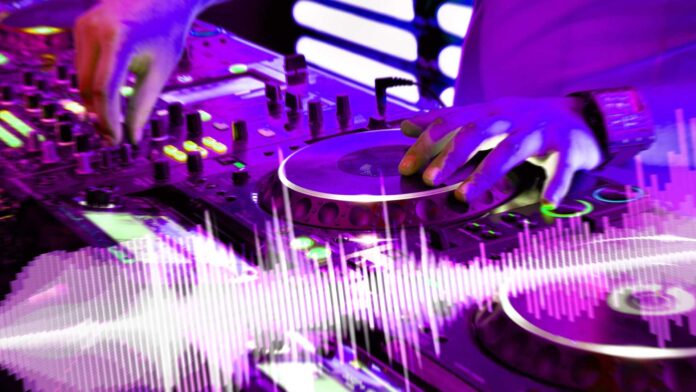 If you are into a business related to theaters, music concerts, education, and advertising, Magic Visualizer can be a great tool for you. The interface of this application is straightforward, and you can easily add animations and music effects using it. It has many features including colorful effects that can be used to create incredible visuals. The best thing about this software is that you can also create 3D objects with it that will move on your command. You can also alter videos in real-time by utilizing live recordings and movie clips.
2. Veed: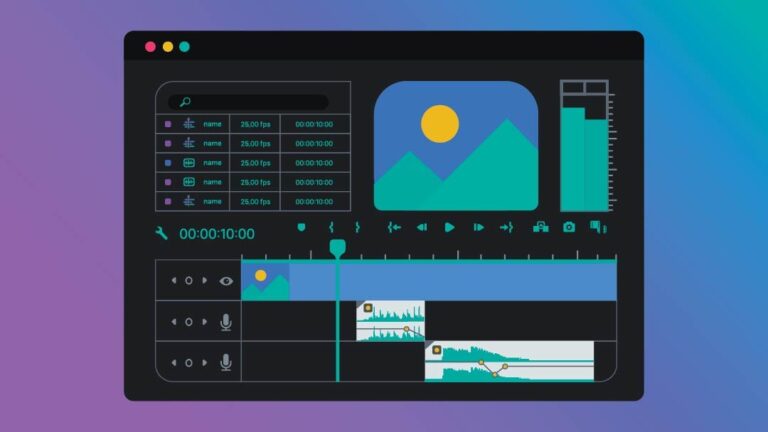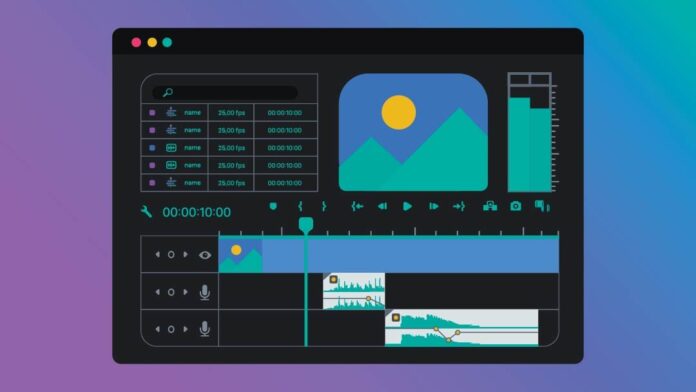 Do you need any software that can help you convert your audio files into interesting waveform videos? If yes, then Veed is the one for you. You can use this tool to promote your music on various social media platforms by producing audiograms, audio spectrums, and waveforms. It gives you freedom to customize the audiograms and waveforms as per your choice. One can even add his own artwork or picture to the video. You can easily publish your recordings on different social media stages through this application.
3. Sirvez: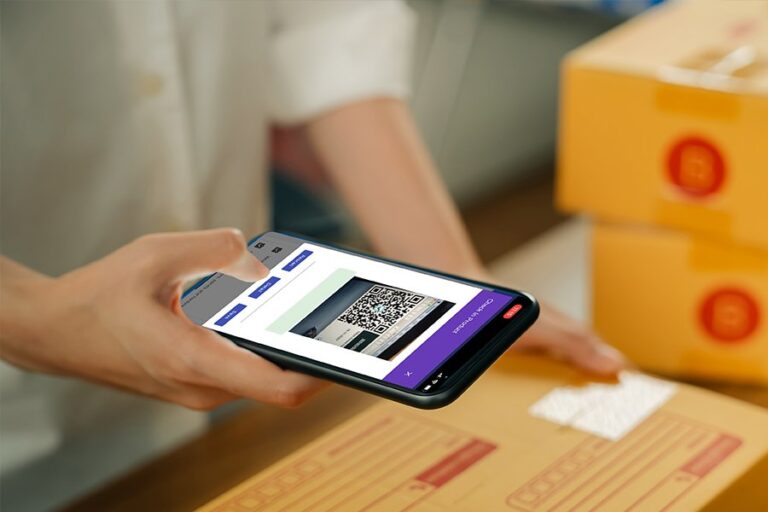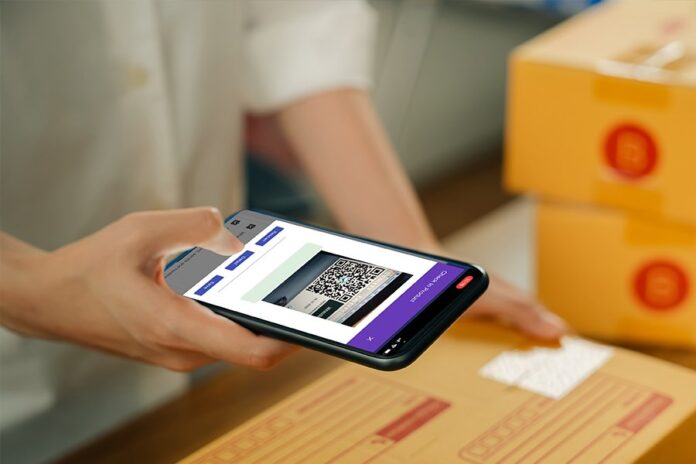 Sirvez AV integration software is the best for someone who wants to upgrade each operation running in their business. It helps you process the data so quickly that you do not have to waste your time on it. It assists in automating product data and sends it to all the staff members so that they can execute different operations like replacement or repair without wasting any time. If you also want to deliver best services to your clients, consider checking out https://www.sirvez.com/.
4. Videobolt: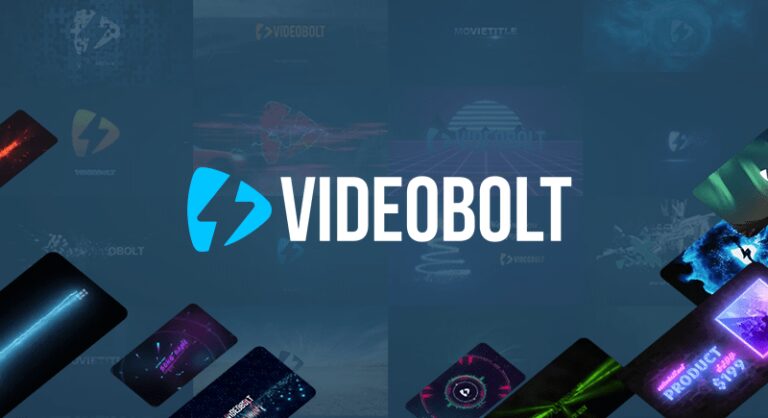 If you want to promote any sound that you have made by adding visualization effects in it, then Videobolt is a great software for you. You can easily upload the sound in it from your desktop or SoundCloud. It is a famous tool for those people who want to promote their audiobook. It has a wide range of templates to provide you with the best audio visualization. Users are also allowed to customize the sound as per their choice by using the Videobolt software.
5. Trapp: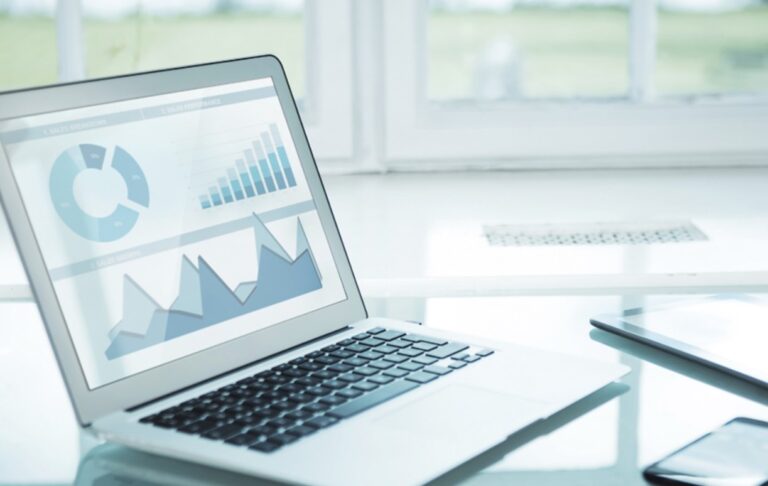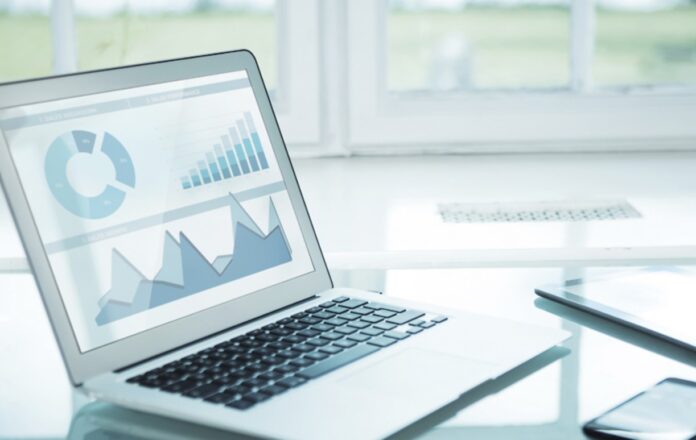 Here is another audio-visual software that is especially designed for the iOS users. The best part about this tool is that you can customize it entirely from top to bottom. You can add any type of audio to it for creating visuals. The easiest way of doing this is by downloading your favorite sound on your device. After adding your favorite audio, choose a unique background to provide a colorful vibe to your sound. Almost everything connected to your audio can be modified into all sizes, shapes, and colors.
6. VSXu: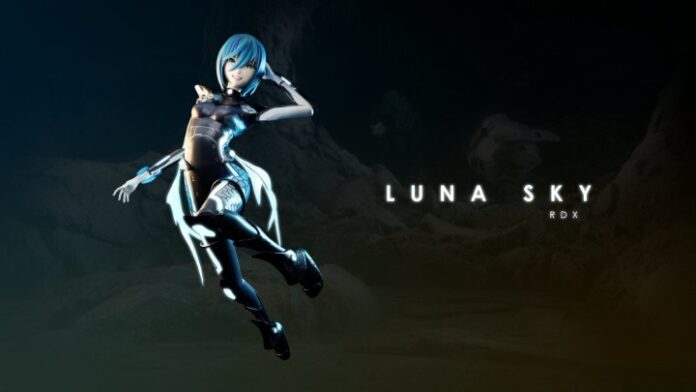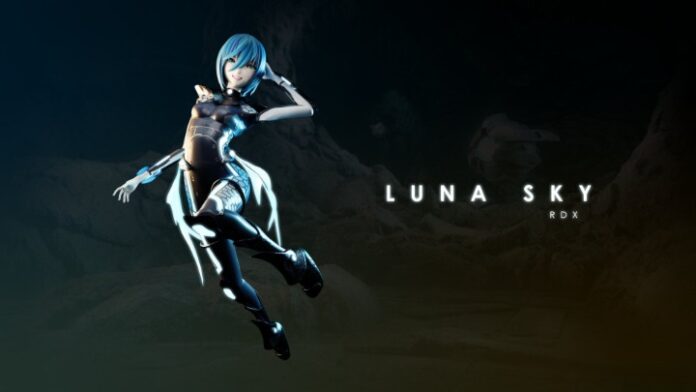 VSXu is an incredible software that helps you fill in the gap between the artist and programmer. The main purpose of this tool is to create visualization for your audio in real-time. The user is allowed to preset its settings as per their preference. You can use it for creating visual effects, real-time artwork and other similar things. Anyone can download this application as it is an open-source software.
7. Visualization Video Maker: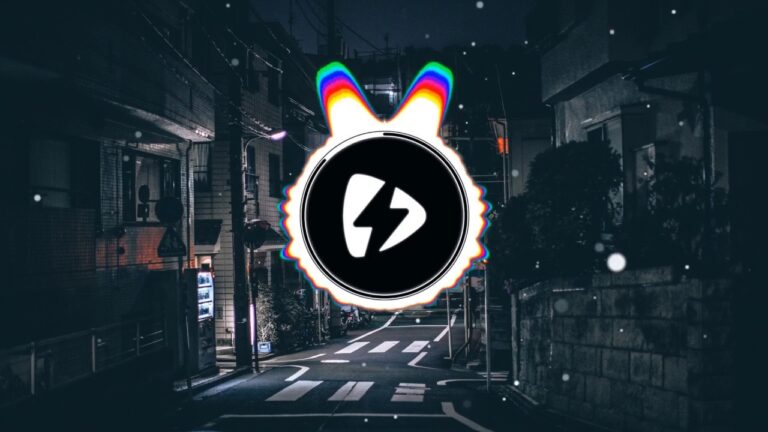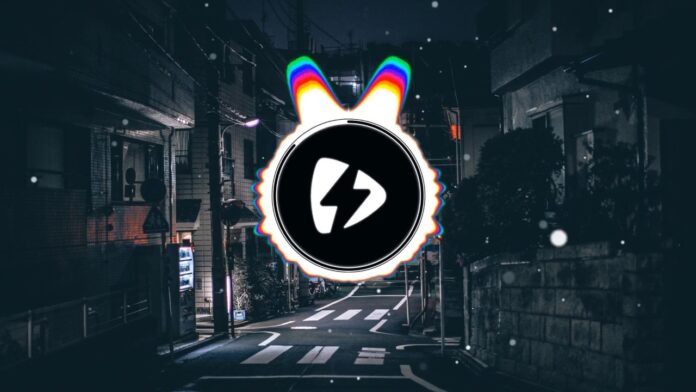 Another application that can be used to create visuals for your music is Visualization Video Maker. However, it is specifically designed for Android users. It has unlimited texts and images that you can add to your sound easily to create visualization. This feature is very helpful for easy editing. Usually, the video size that is supported by this application ranges between 360p-1080p. It has a user-friendly interface, so you will not face any issue while operating this software.
8. Plane9: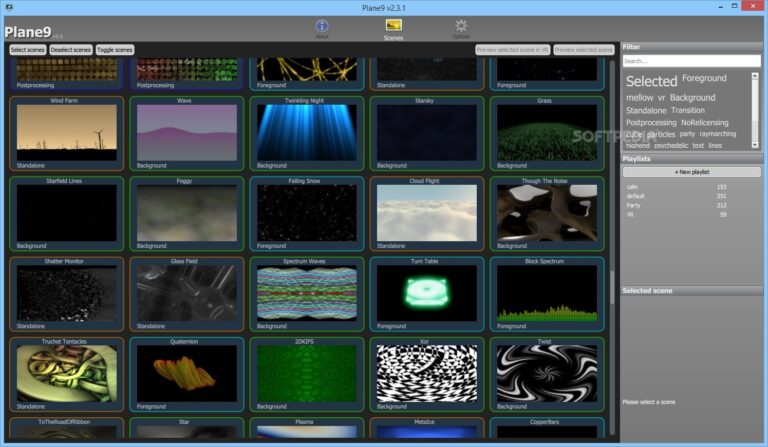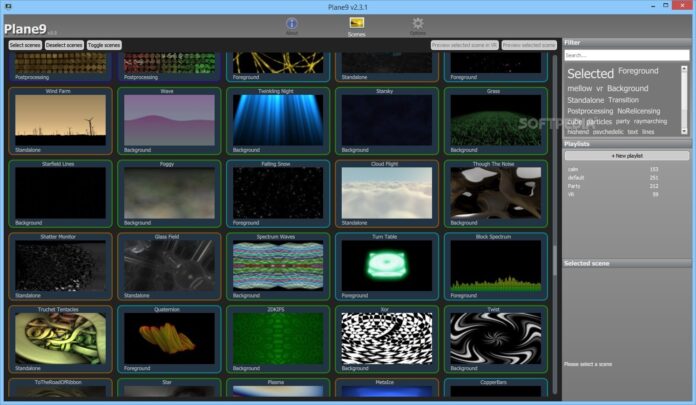 Plane9 is a 3D audio-visual software. It has almost 250 pre-defined visuals for you to choose. You can decide to combine multiple templates together to create a unique effect for making your bland recording alive. This software is very sound sensitive, which means it is very proactive in reacting to the sounds that it listens to. You can add sounds from any source including your device and platforms such as iTunes and Spotify.
9. Kapwing: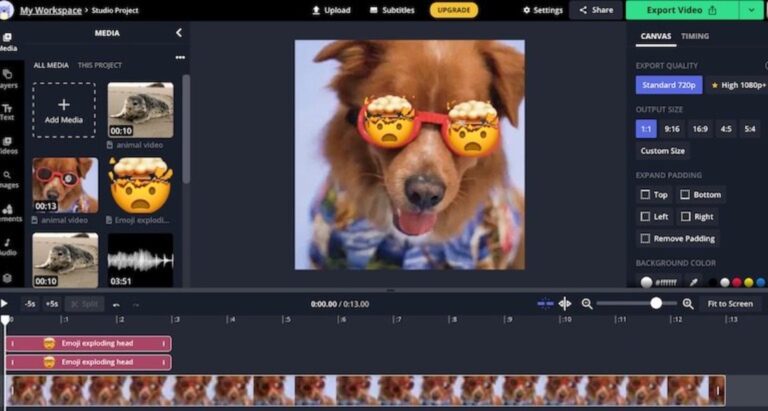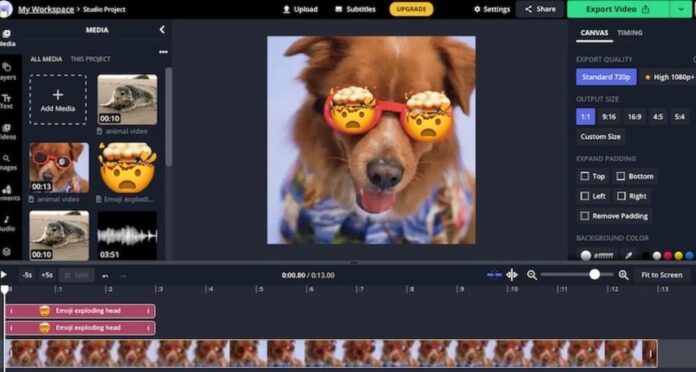 If you are looking for a software that can help you create professional-looking waveforms for any of your recordings, then you should consider trying Kapwing. You are allowed to change the position, speed, and color of your waveforms depending upon your requirements. It allows you to easily share your recordings on various social media platforms. The best part about using this app is that you do not have to watch lengthy advertisements while operating it.
10. Renderforest: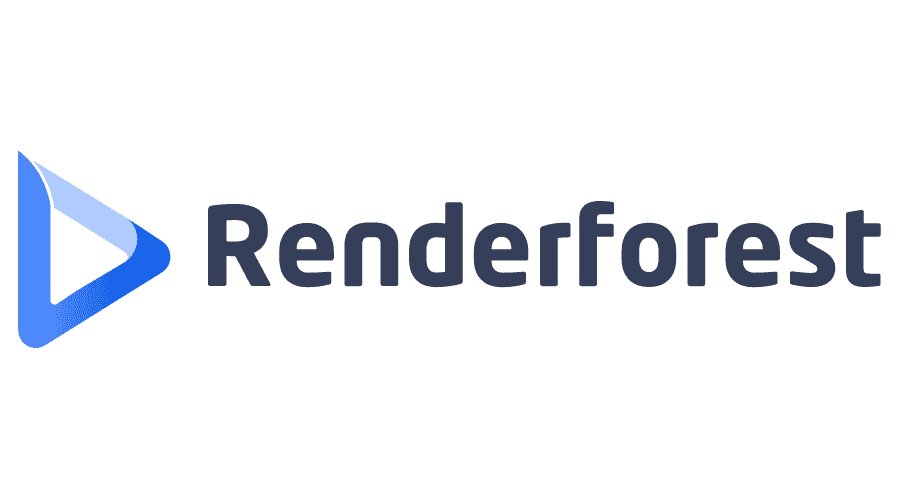 Last but not least, we have Renderforest audio visualization software in this list. It is simple to use and offers a wide range of visual templates for you to choose from. You can use this software on various browsers. Once you have visualized your audio, you will receive the final video in your email. You can then easily download it and save it in your device for further use. It is one of the best time-efficient video editing tools for every company.
To Sum Up
Due to the advancement in technology, today we have various tools that can help us blend audios and videos. If you work in a company where you are required to give presentations regularly, then these audio-visualization tools will be very helpful for you. You can easily add the desired sound in such software and create visualization using pre-defined templates. Check out the above list to know about some of the best audio-video integration software for every business in 2023.