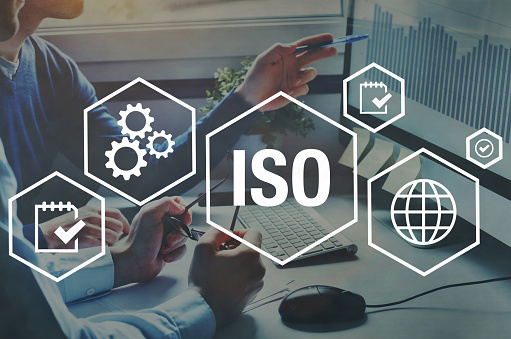 CSPO  and PSPO are two of the most prestigious and globally recognized certifications that help validate the holder's expertise and skills as a Scrum product owner. Both are related to product ownership, which necessitates business acumen as well as competency in product vision and roadmap aspects. But you'll frequently find yourself searching "which certification should I choose?"
The training that leads up to each of the two certifications teaches a wide range of principles, rules, practices, techniques, and practical tools that assist product owners in becoming effective and successful.
Both training paths provide a strong foundation in Scrum, including its values, principles, and the role of Scrum product owner. The Certified Scrum Product Owner (CSPO) training, on the other hand, takes a slightly broader approach, looking at Scrum applications outside of the context of software development. The Professional Scrum Product Owner (PSPO) training primarily focuses on software development. Let's delve deep into CSPO Vs PSPO.
What is CSPO?
A Certified Scrum Product Owner (CSPO), according to the Scrum Alliance is one who is certified with the help of a Scrum certified trainer and knows the Scrum terminology, practices, and principles. It is important to know the code of conduct to fulfill the role of Scrum Product Owner.
You will become a Certified Scrum Product Owner after successfully completing the two-day CSPO training. Certification entitles you to a two-year membership in Scrum Alliance. Furthermore, as a Certified Scrum Product Owner (CSPO), you can further your education to become a Certified Scrum Professional (CSP), Certified Team Coach (CTC), Certified Enterprise Coach (CEC) or Certified Scrum Trainer (CST)
What is PSPO?
PSPO is an abbreviation for Professional Scrum Product Owner, a Scrum.org course and certification. Scrum.org has the aim to improve software development by training people in the same profession.
You will be given a password for the PSPO I assessment after successfully completing the two-day Professional Scrum Product Owner training. After passing, you can continue your education to become a Professional Scrum Product Owner II (PSPO II) and receive a discounted assessment password. You can then combine both PSPO credentials with the Professional Scrum Master (PSM) path to become a Professional Scrum Trainer (PST). Scrum.org keeps a public list of all PSPO I and PSPO II credential holders, and the credential is not valid for a year.
Differences
As previously stated, CSPO stands for Certified Scrum Product Owner and is a certification offered by the Scrum Alliance, specifically for the Product Owner role. 
PSPO stands for Professional Scrum Product Owner. Scrum.org offers this certification specifically for the Product Owner role. 
We hope that this blog will provide you with a brief overview of the differences between CSPO and PSPO credentials so that you can make an informed decision. 
The CSPO workshop is usually informative about Scrum and Agile, though the quality can vary and is heavily dependent on the specific instructor and the materials they provide.
Both certifications, in my opinion, are equivalent and define high-quality standards. The distinction between the two lies in how the two certifications are obtained and maintained/renewed. 
Scrum Alliance certifications are obtained by taking an online exam after completing a 2-day training course led by a Certified Scrum Trainer.
Scrum.org certifications are obtained by taking an online exam without the need to attend training. These certifications have no expiration date. 
Of course, having a good understanding of the product owner role is required to test and validate your knowledge, so preparation and study are essential. Participating in training to learn about and experience Scrum is always highly recommended. 
While it is relatively simple for those who are deeply involved in the Agile community to identify the most widely recognized certifications, it is not so simple for those who have only recently entered the Agile world.
Which Certification To Choose?
When starting out as a Product Owner, there are two certifications to consider: Certified Scrum Product Owner (CSPO) by Scrum Alliance and Professional Scrum Product Owner I (PSPO I). You may consider the following before making a choice between the two-
PSPO I is regarded more highly than CSPO. PSPO I is actually harder than CSPO. Vacancies do not differentiate between the two. Why spend more money if it will not provide a tangible benefit in the job market?

CSPO requires you to attend a two-day training. The certification is only valid for two years after you pass the training. Scrum Alliance makes a lot of money from it. I don't want to be a part of this because I don't think it adds enough value. PSPO I can be studied at your leisure, but you must complete an online questionnaire. It is indefinitely valid.
Verdict
CSPO certification mainly focuses on the working of Scrum and the role of the product owner in the scrum team. PSPO on the other hand has an aim to develop a solid understanding of the Product Owner. This is to maximize the value of the software products and systems.
PSPO has a level of difficulty that everyone can't cope with. The thing which I like about PSPO certification is that the certification does not require you to attend an in-person workshop. One can prepare and give the examinations. Also, PSPO has lifetime validity. When you complete the course, there is no need to renew the certificate. 
To assess the worth of any certification, the assessment evaluates knowledge or competency in a subject in the following ways: 
How stern is the evaluation process? 

The expense of obtaining the certification 

The certificate's validity
But, before you decide whether to pursue the CSPO or PSPO, keep in mind that, while earning certifications is the best way to fetch good companies, recruiter acknowledgments, skills endorsed, and commit to self-improvement. 
It is also important to demonstrate your worth to your employers by being productive, confident, and self-reliant.