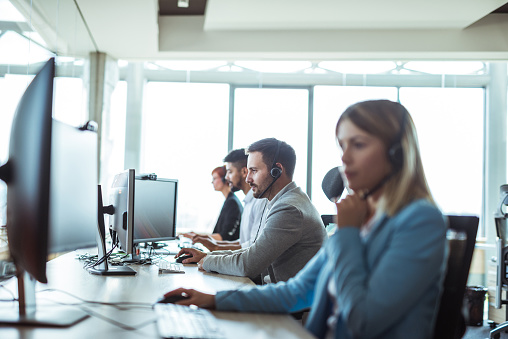 There will always be a need to find efficiencies within a business, the trouble is, actually having the time to suss them all out. It's also no secret that most businesses are becoming more and more heavily reliant upon IT for their operations. Which, for the most part makes lives easier, although it can become a world of tangled wires and quick fixes, if you don't have the right people working alongside you, for many business owners, that's precisely why they chose to hire a Managed Service Provider (MSP). Their businesses are running more smoothly now and, they have reduced overheads, as a result;
How will a managed service provider reduce my overheads?   
As you may already know, a managed service provider (MSP) is a firm that administers and assumes responsibility for a defined set of time-consuming management services for its clients. They are fast becoming a much-needed strategic strategy for improving the IT management services used by major enterprises, small and medium-sized businesses as well as, non-profit organizations.
One of the beauties of using an MSP is that they can manage a variety of non-customer-facing operational duties that are vital to a company's success. Because of the efficiencies and knowledge that such a program provides, many firms make the strategic decision to outsource operational tasks, almost immediately.
The administration of a company's temporary labor tendering process is one of the most attractive operational tasks to outsource due to its complexity. This allows a company to benefit from an MSP's expertise and knowledge while avoiding the cost of added time, attention and the manpower that it takes to maintain the program in house.
What's next?
You'll be pleased to know that you wouldn't be cut off from the overall management authority for the outsourced activities when you hire a managed service provider, they are there to work alongside you, and unless it's critical they would always consult with you first before making any changes. 
Even better still, you keep complete control over which services you would like them to manage for you externally and which you'll continue to manage in-house. What that looks like now may well change as time goes on and, will become more evident, the slicker your business becomes.
Your chosen service provider will take on the crucial but, every time hungry, mundane and generally speaking, tricky tasks to manage that, you don't have to do. This leaves you to have a much greater chance of having a stress-free day and being able to get on with what you're good at, maybe, even a bit of Social Media research?
Specifics please?
To give you a further idea of how an MSP can help you, moving forward, including the kind of business functions that they can take off of your shoulders for you, here's a summary of what you could hope to see;
contract management and compliance; 
procurement and sourcing; information technology; 
workforce management and contingent workforce management; 
human resources; contract management and compliance; vendor management; procurement and sourcing
Is there anything else? As it happens….
There's a good reason why the market of MSP's is steadily growing, and it isn't just the management services themselves. Consider that, with more free time you should have more income which, as everybody knows, can't be bought, however hard one might try. When it comes to what you pay out, most companies are pretty straight forward, you'd pay a one-off fee for a package and then some form of a monthly retainer in payment for their ongoing service. 
And, not only do they help you manage your outgoings even better, you won't have to pay out for any equipment either, the top firms have everything you need and will do as much as possible off site to save you valuable floor space.
What about my existing employees?
Sad, but true, some might be overpaid, some might be getting paid for jobs that they aren't fulfilling adequately enough, it could be a good opportunity to examine your workforce. Hopefully, no changes are needed on that front and your employees stay exactly where they are, working alongside the newly enhanced processes with more time to focus on what they do well.
Is my business in need?
The answer to that question sits with you and your feelings around making changes to your business structure in search of a slicker, more profitable business. It could be a smart move to get in touch with one of your local Managed Service Providers to talk over the numbers, it wouldn't hurt to make a call.
If you're looking for Digital Marketing positions, you can find them here