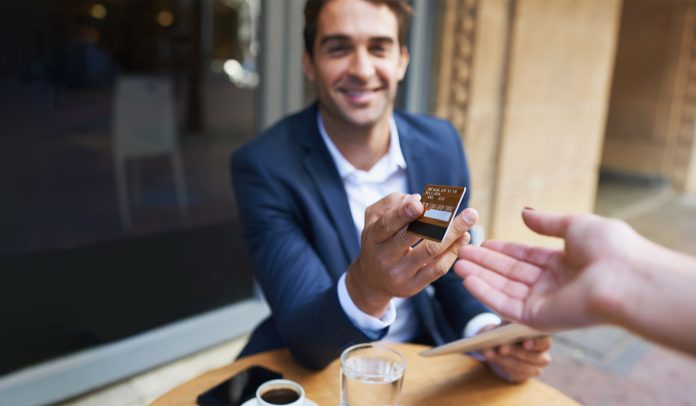 Selling Tradelines is the act of making money by adding an authorized user (or two) to your credit cards each month. This individual receives an automatic credit boost and you, the Tradeline seller, could potentially make a considerable sum of money for your time.
It's also a pretty secure transaction as the buyer's authorized card is shipped to you instead of them, assuring they never have direct access to your credit line. You can visit tradelineworks.com to find out more.
Let's dive right in!
1. Ensure Your Clear Credit History Is Clean
Having a clean credit history free of any recorded misdemeanors is the only way you will be approved. This is actually one of the key reasons why individuals with poor credit look to use Tradelines.
As you would essentially be "carrying" the person with poor credit, you must make sure that your account is compliant with all guidelines and obligations. Your overall credit score must be pretty flawless, too.
If you aren't sure whether your credit history is up to par, there are many online services that you can use to check!
2. Research And Choose A Tradeline Buyer
Next, you must find a Tradeline buyer company, more commonly known as a credit boosting company. You can either do this yourself, which involves taking payments, managing clients, and marketing, or you can find a reliable broker to do the work for you.
Deciding which avenue to go down requires lots of research and diligence to ensure you are only working with the most trustworthy accounts.
A lot of your research must consist of general account verification as traditional banks do not appreciate this type of practice. Plus, selling Tradelines can often be a delicate process — especially if it is your first time doing it — so it's best to make sure things are carried out properly with a reliable company.
3. Connect With A Seller
Once you have selected your company, it may be in your best interest to decide on the credit cards you want to use to sell your Tradelines on. During this process, you must choose an authorized user (AU) who will usually be an individual with a very poor credit history.
After the choice has been made, they will pay a fixed fee to the company you've connected with. If the transaction is successful, they will then "pair" the poor credit account to yours, which will be in much better condition with little to no issues.
The person with poorer credit will then benefit from your outstanding credit score until theirs increases and they are in a position to be deemed as someone with good credit.
4. Add The AU
After some time has passed, you will then receive an email from your chosen Tradeline company to update you on any progress. If all has gone right, this email will let you know that your Tradeline has been sold.
Unfortunately, there are a few additional steps that need to be carried out at this stage, meaning that this email will not result in an instant payment.
After the buyer's information has been collected and verified, your next step will be to add the AU to the card that was listed according to instructions before it hits midnight on the statement date. Your credit card statement date is the single date where a summary of your expenditure is generated each month.
They must then be left on your card for at least 28 days after the statement. You will later receive a new card with the added AU.
5. Remove The AU And Get Paid
After a couple of months have passed by, you will then be sent instructions detailing how to remove the AU from your account. If you precisely follow the steps you are given, then you should have no issues with completing this part of the process.
During this period you will need to purchase a few small items every now and then and charge them to your listed card. Try to keep the card as active as you can while still being able to afford to pay it off at the end of the month. This will keep outside companies off your back if something does go wrong.
If you went through a broker, all you have to do is wait to receive payment!
How Selling Tradelines Work?
The good news with selling tradelines is that you can easily convert your credit score into money. It merely means that the more the credit, the more will be the money you receive and vice versa. The tradelines are referred to the lines of credits present on the credit report.
They can include any kind of loan or credit taken by the card holder which includes, mortgage loan, student loans, credit cards, etc. If a user has had wise financial choices, then the chances of having a high credit score are high. Good credit is something that is beneficial for people in the long run and people who don't always wish to have a great credit score.
A tradeline broker will help you take the advantage of the tradelines that you have acquired and help you convert it into money. This is how you can easily sell off your tradeline and make money for your benefits.
How Much Can You Earn By Selling Tradelines?
As mentioned earlier, the best way of selling tradelines is by contacting a broker to help you get the task done. There are several companies involved in buying and selling trade lines, and they charge some percentage of fee from people interested in the trade.
The process refers to adding an authorised user to your credit card for some fees. Having said that, you charge a fee from them and add them to your credit card. The broker will ask you to remove the user after about two and a half months of adding them. The price a user received for selling tradelines depends on the total credit score of your card.
This further depends on several factors that include, the age of your credit card, its credit limit, etc. Selling tradelines to make money hence becomes easy and the whole process is then easy for you. Having said that, the money that one user earns by selling trade lines varies greatly from person to person.
Furthermore, with trusted brokers you will not have to worry about the entire process. Instead, you can sit back and relax when everything is looked after by your brokerage company.
Is Selling Tradelines Legal?
Technically, the process of selling your tradeline is not illegal. Legally, as per the credit card issuer, you can add anyone to your credit card whom you want. Additionally, if you accept payments to add users to your credit card, that can be done as well. The same is legal. Though, as per the reports it is said that the people who wish to buy trade lines have often conned the lenders and have also committed bank frauds.
Hence it is advised that you should be vigilant when lending your tradelines. It is again and again said that you should lend only to authorised dealers. Furthermore, when selling tradelines, you will have to protect your identity to prevent all unauthorised transactions. Also, get a two step verification done to prevent the new user from requesting a card directly from the bank.
Summary
Selling Tradelines isn't an overly-complicated process, provided you follow the above steps. If you are thorough and work with a reputable broker you can take full advantage of this lucrative opportunity.