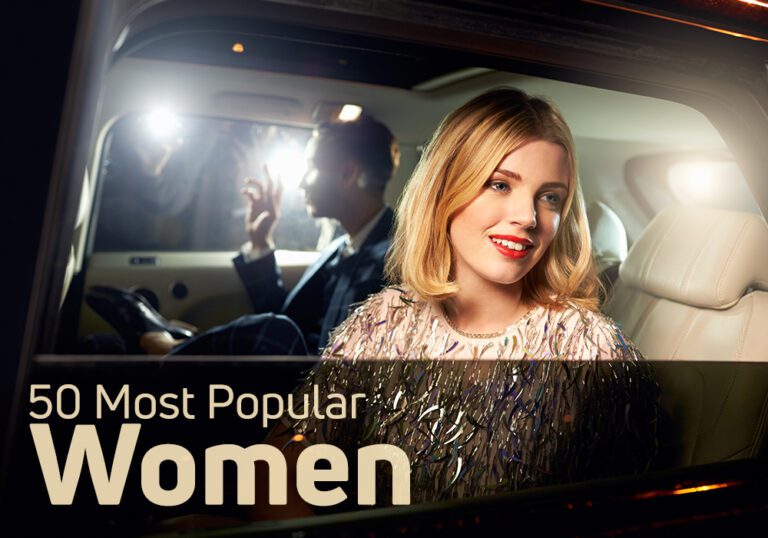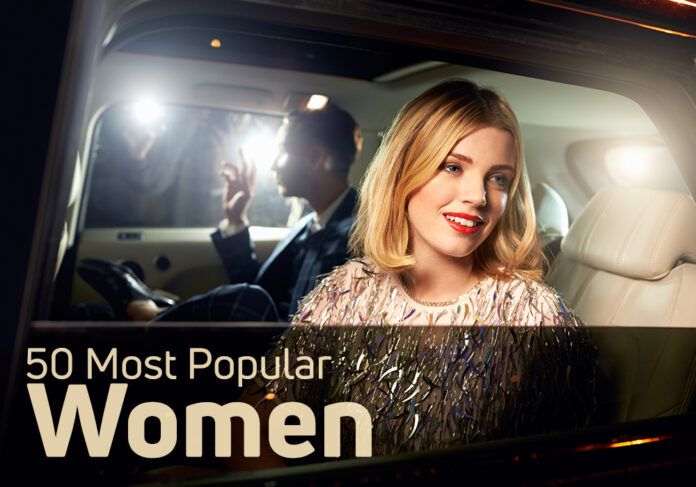 Not only women, but even men are also curious to know about the world's most popular women in 2023. This information is related to this year's updated list that is taken from the last few years. Until now, there are several women who rule the world because of their great talent, courage, luck, and success. It's not a lie if we say that only a few women deserve this honor because, in my opinion, every woman is a superwoman I guess, but the intention of our article is not about encouragement to all the ladies. We're going to mention the names of those greatest women who live in every person's heart. They're unforgettable and their talent is out of the world. 
The women we're going to talk about are from all over the world. So don't need to waste more time in the introduction. Let's start reading about them.
Here's a brief introduction about the 50 top popular women in the world, amazing and talented women on the planet.
50 Unforgettable and top Popular women of the world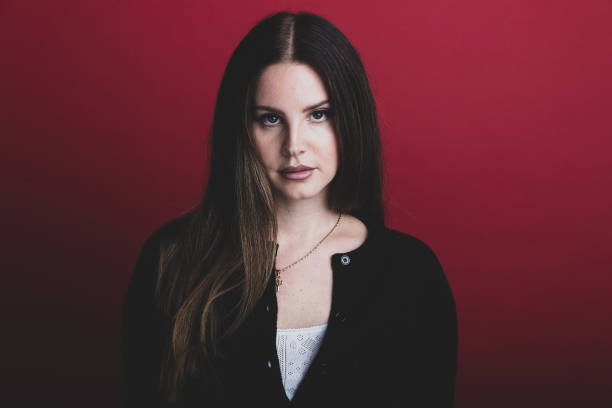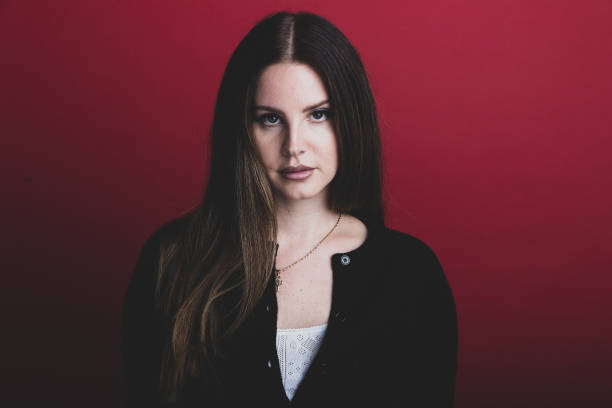 Lana del Rey is one of the most charming and rising American singers and also a song-writer. She started her career in 2005. Her real name is Elizabeth Woolridge Grant. People categorize her singing style as sadness and top 50 melancholia along with tragic romance. Billboard stated that her contemporary style is out of the world and her genre of music inspires people towards a unique sense of pop as well as cultural theme.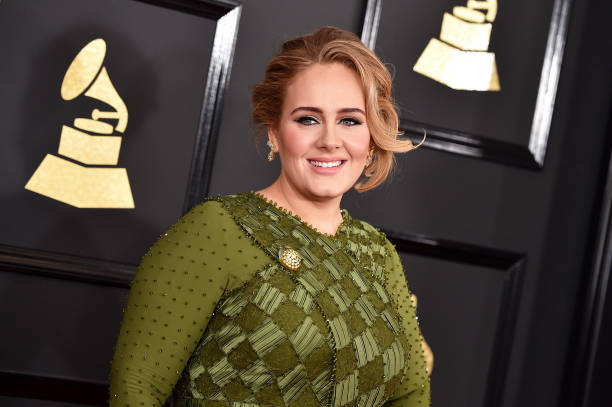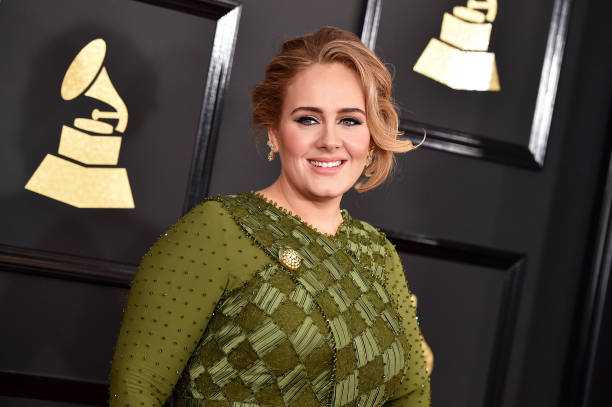 Quite like, Lana Del Ray, there is another fantastic singer whose name is Adele, one of my favorite singers too. Adele is one of those lucky singers who won the Guinness World Book record for the best-selling artist, at that time her album 21 sold globally over 30 million-plus copies. Adele's most inspiring success story revolves around that music album of hers and she was also enlisted as the top star in the music industry.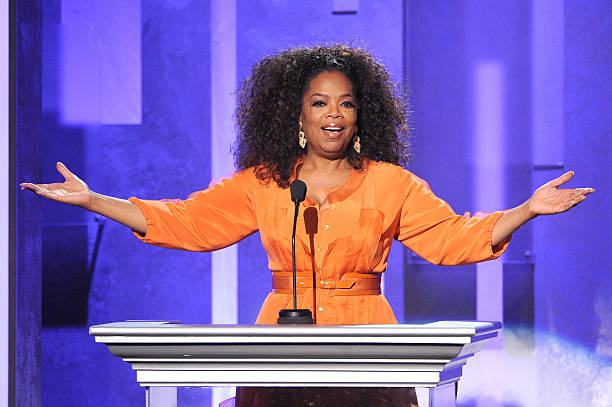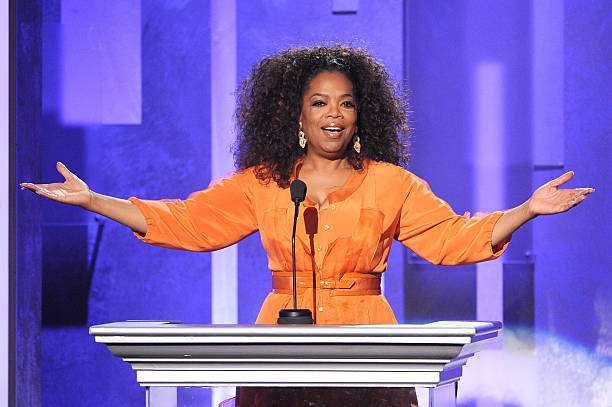 Most people know about Oprah Winfrey because she is world-wide famous for her most successful TV show named "The Oprah Winfrey Show". This TV program is one of the highest-rated old TV programs ever which was running for almost 25 years on the Television. Her fans also know her as the queen of all Media. Oprah has won lots of awards such as lifetime achievement award, Chairman's award, A Tony award, 18 Daytime Emmy awards, Jean Hersholt, etc. Another fantastic achievement of her that really needs to be mentioned is that she was awarded by President Barack Obama the title of Presidential Medal of Freedom.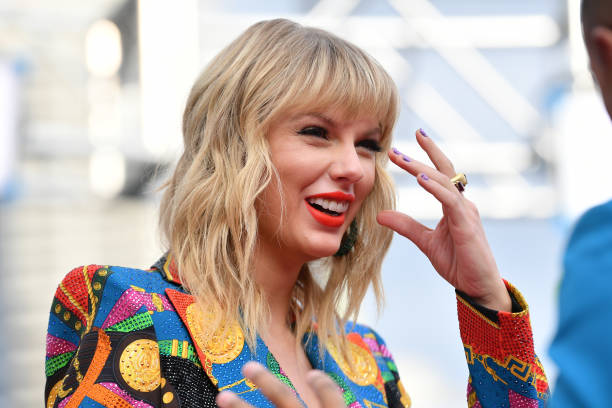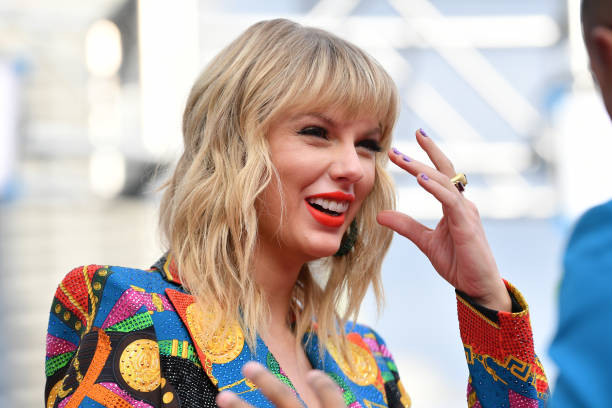 Taylor Swift is another remarkable singing star enlisted by Billboard. This lady also won many outstanding awards such as Grammy Awards, Emmy Award plus seven Guinness world records too. Taylor Swift is popular for inspirational music that mostly explains her personal life story. She is also one of the most selling artists today and her millions of fans also make her more special among many other talented singers.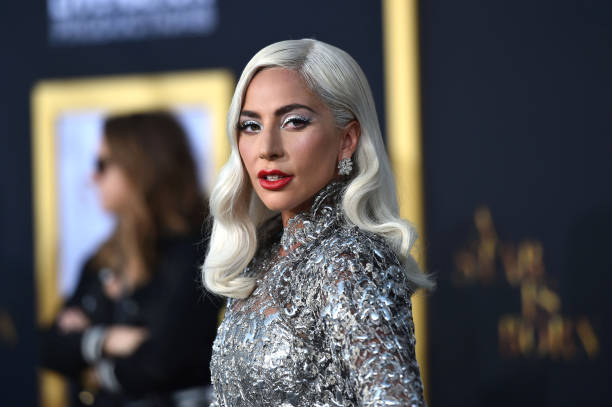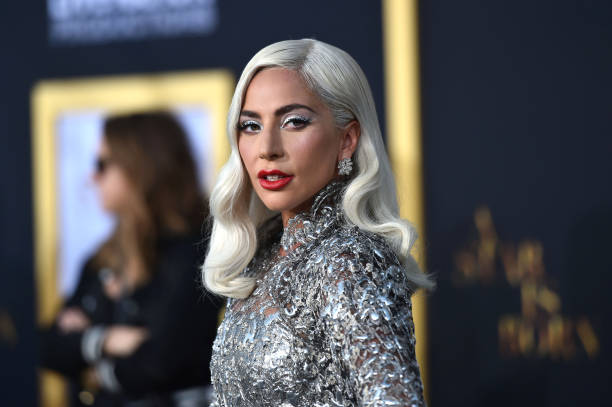 The name of Lady Gaga comes among several other highly paid and the most selling artists ever. Like many others, she also won lots of awards plus her name also comes in Guinness book awards many times. This great lady has started her own non-profit organization to help the poor with mental illness along with a few other inspirational and motivating tasks, for example, teaching to restrain bullying, encouraging the youth towards unemployment, and a well-lift style.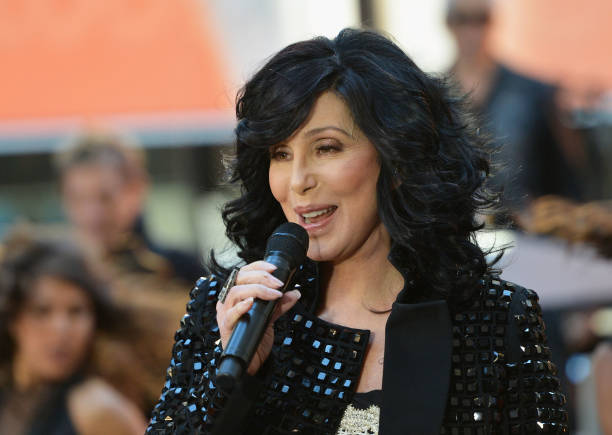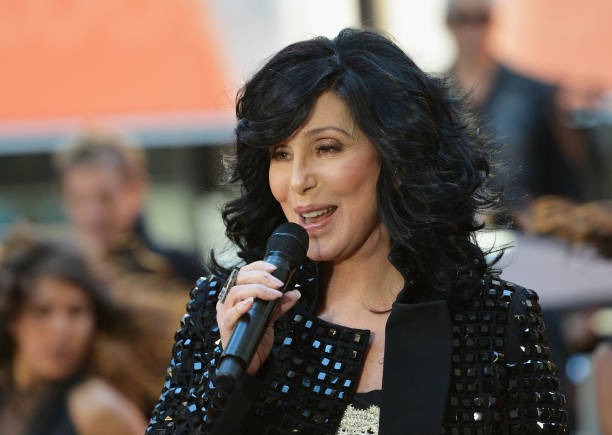 This remarkable lady's name comes from one of the golden music stars who ruled the music industry for many years and still don't lose their position. Cher is known as one of the talented music artists who are present in the music world for more than six decades. The names of awards are The Billboard icon award, Emmy Award, Cannes Film Festival award, Golden Globe award, and Grammy award.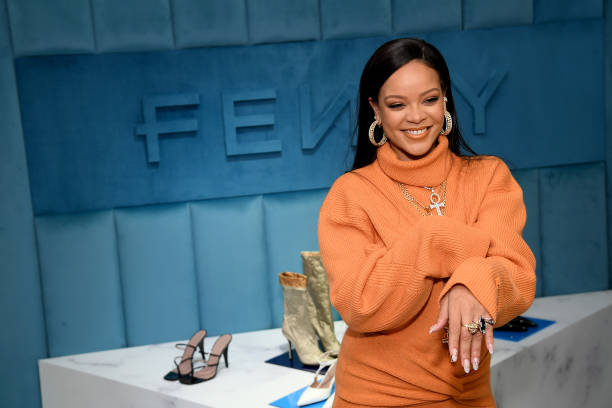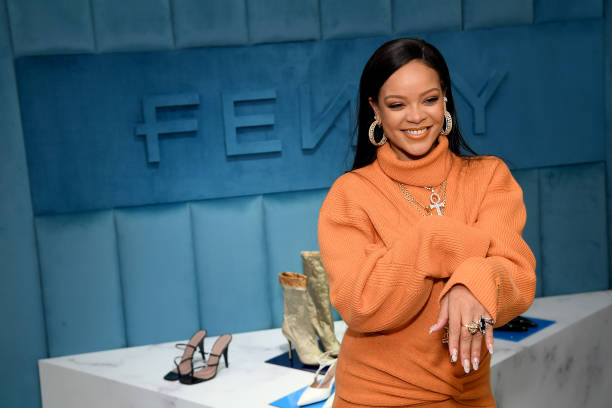 There are lots of amazing singers who have got wonderful positions in the music industry. Rihanna is one of them and she is extremely famous among youth these days. Her name is also on the list of most-selling music talent. This talented singer has achieved nine Grammy awards, 13 American music awards, more than six Guinness world records, and 12 Billboard awards. Rihanna's name also comes among the richest musicians of America. Further, her net worth is more than $600 million.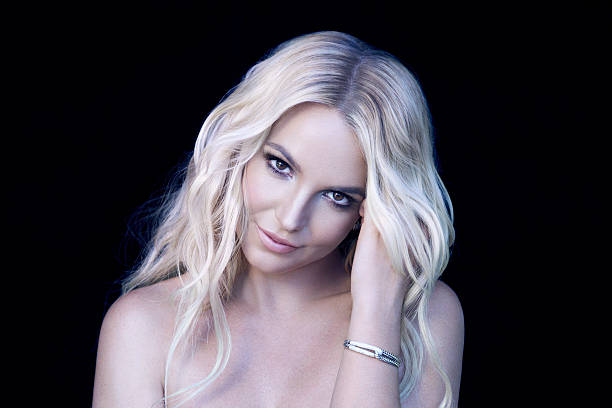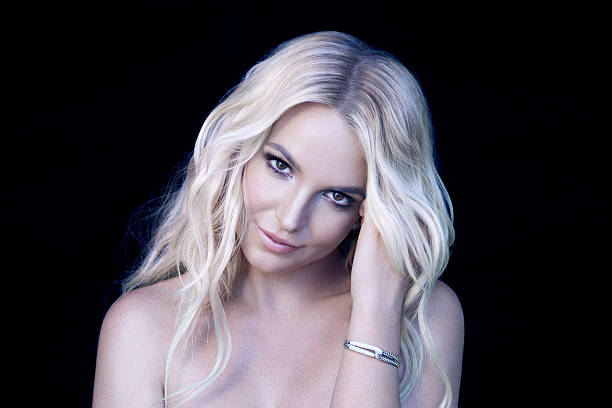 She is another golden English singer who is world-wide famous and her music albums remain in the category of best-selling music albums at the global level. Britney Spears entered the music industry as a pop music artist in the late 90s. She also faced lots of difficulties in her music career but she never lost her hope and kick-started her struggle with her outstanding music album in 2016 and the name of that album was Glory.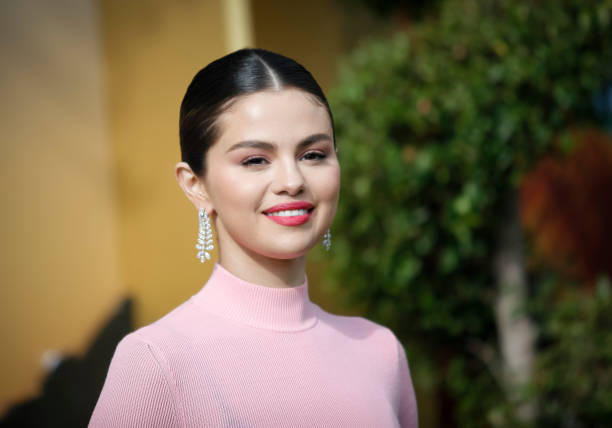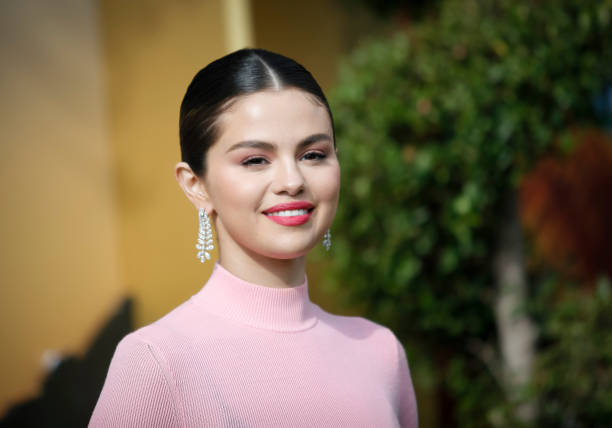 This wonderful lady is known for many talents because she entered the music industry after performing her skills in many other industries. Selena is not only a singer but she is also a famous model, poetess, designer, and voice actress too. She is also UNICEF Goodwill Ambassador. Selena Gomez's huge millions of fans know her as a multi-talented girl. Selena's first achievement was her role in the Disney show named "Wizards of Waverly Place".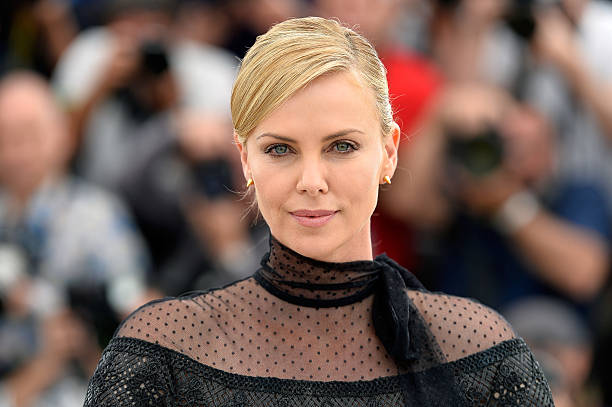 There is a big list of famous and outstanding singers, on the other, there are several movie stars too who extremely deserve to discuss them here. Charlize Theron is one of the top Hollywood actresses today who lives in millions of people's hearts and I'm also one of her biggest fans. Charlize Theron's name comes up in many of the highest-paid actresses today.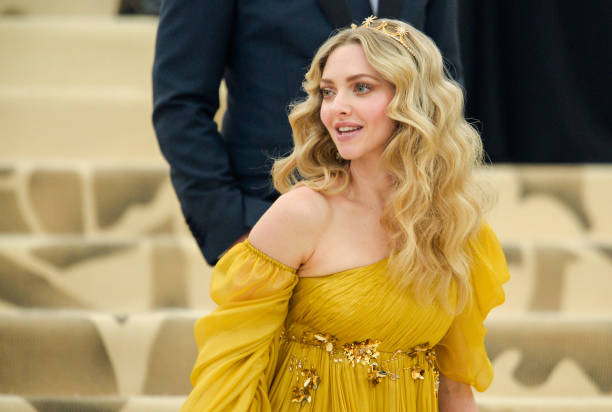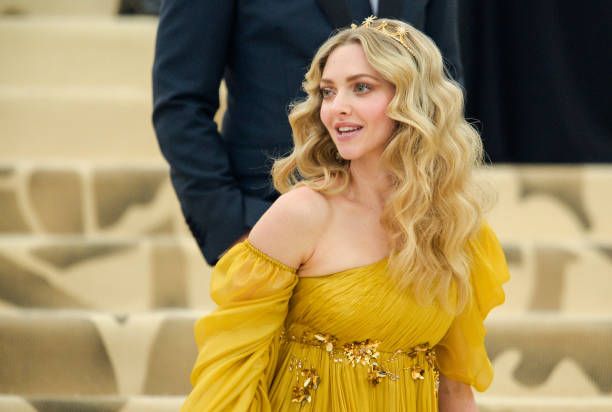 Amanda's name also comes in the biggest list of the world's 50 outstanding women that are very well known to all the people worldwide. She is an American actress and a beautiful singer too. Her eye-catching beauty and amazing acting made her a famous model and a remarkable actress in Hollywood. A few of her blockbusters movies are Mean Girls where she performed with another very popular actress whose name is Lindsay Lohan. Other successful movies of her are Dear John, Jennifer's body, Mamma Mia, Love Lace, and many others. She got lots of awards in many award shows.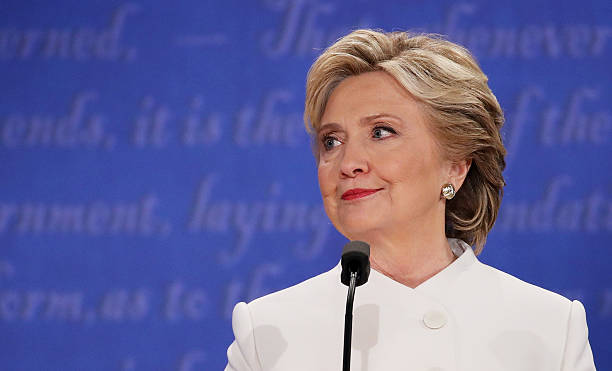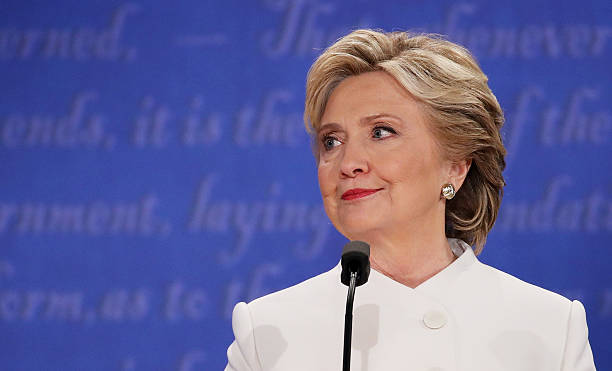 The world's top 50 women's list not only includes actresses and singers but there are several other outstanding personalities who increase the length of this list. She was the first lady who raised her hands for the rights of America. We started to know her when she entered politics as the second wife of Bill Clinton. She performed her greatest role when she was selected as the secretary of America as well as the Senator of the whole state. Hillary Clinton is also famous for poor girl's rights. People also saw her remarkable role when she stood against Barack Obama and people also liked her so much when she talked to the public against Donald Trump.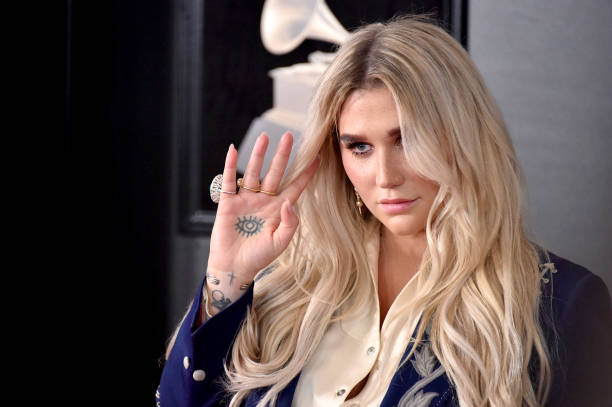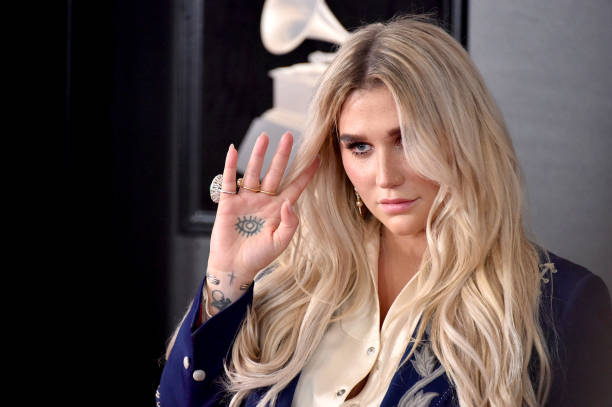 She is another outstanding American singer along with a unique flavor of musical talents. She is popular as a rapper and an actress too. Her real name is Kesha Rose Sebert but she is famous for Kesha. In 2010, she gave the biggest blockbuster music album to all of her fans. Her wonderful songs include "Tik-Tok" and "Right-Round". Kesha has discussed openly her career crises and she faced abusive and physical harassment by her manager and other wrong people.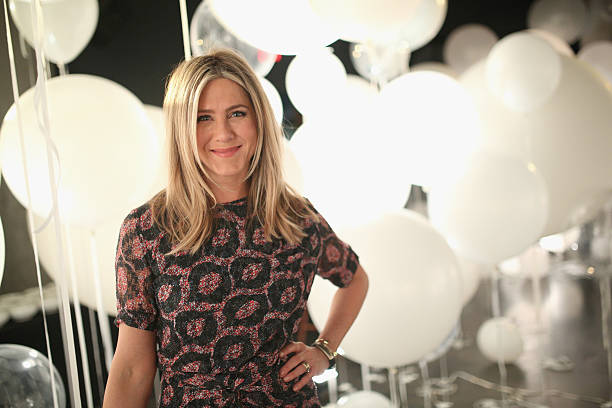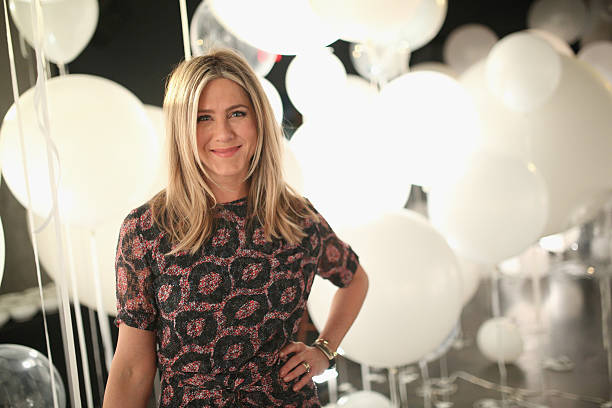 Everybody's favorite, glamorous and "Friends" TV showgirl Jennifer Aniston who doesn't lose her age. Her acting is world-famous and people praised her acting in the mid-90's top famous TV show "Friends" in which she performed the role of "Rachel. She gave many greatest shows and movies to her fans from 2000 to 2010. Some of her mind-blowing movies are "Marley and Me", "Cake", "Horrible Bosses", "The good girl" and the "Love Happens" etc.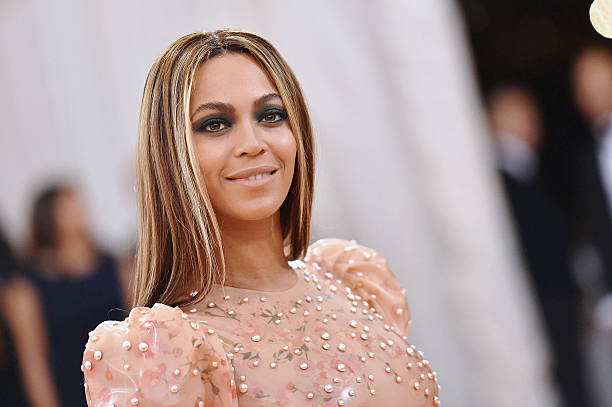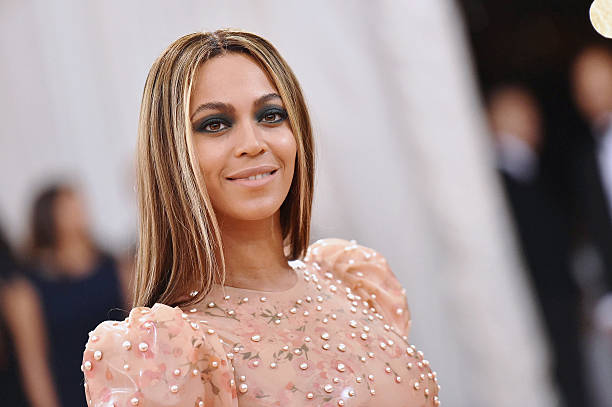 Another very talented and extremely popular music artist is Beyonce. People call her the queen of music. Her name is also one of the best-selling music artists today. Beyonce won many Grammy awards as well as other popular awards and she also stood at the second position on the Grammy award's list.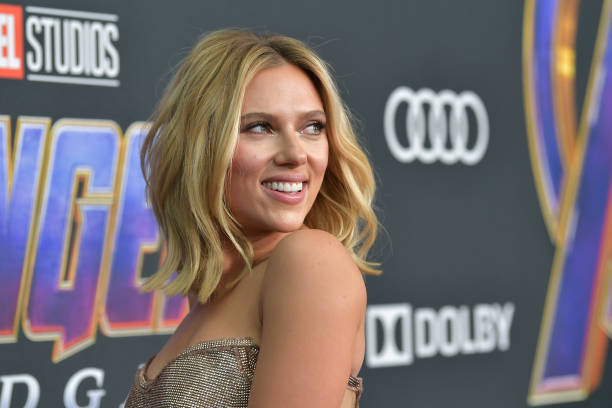 Scarlett Johansson is another amazing actress of Hollywood and a very talented singer too. In 2018 and 2019 she became one of the most desirable and highly paid actresses in the movie industry. People saw Scarlett in several very popular movies and a few of her outstanding movies are "Lost in Translation" and "Her".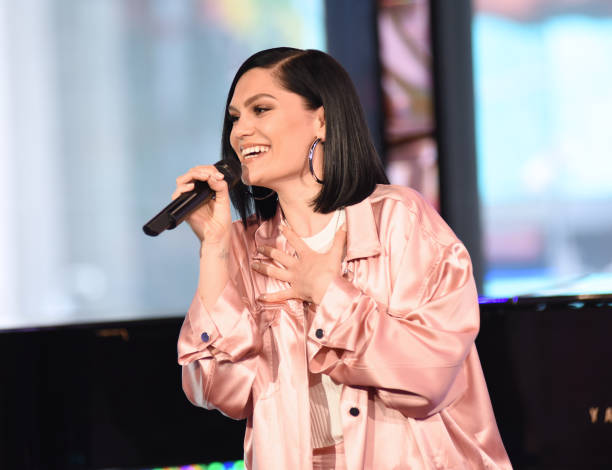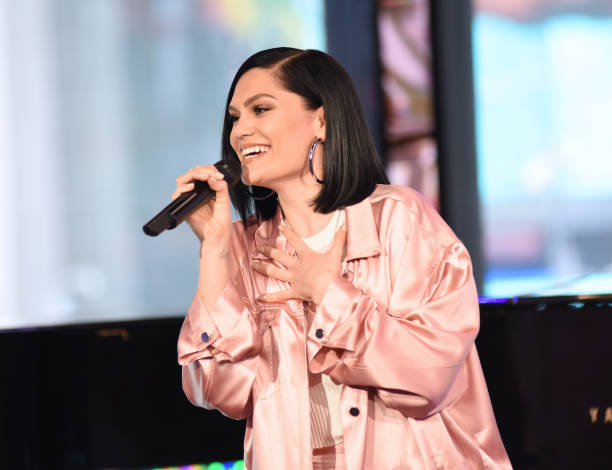 This outstanding singer as well as a famous songwriter has rocked the music industry by giving it many classical hits. Her full name is Jessica Ellen Cornish but of course, everybody knows her as Jessie J. Some of her greatest hits are "Domino", "Price Tag", "Who You Are" and "Nobody's perfect".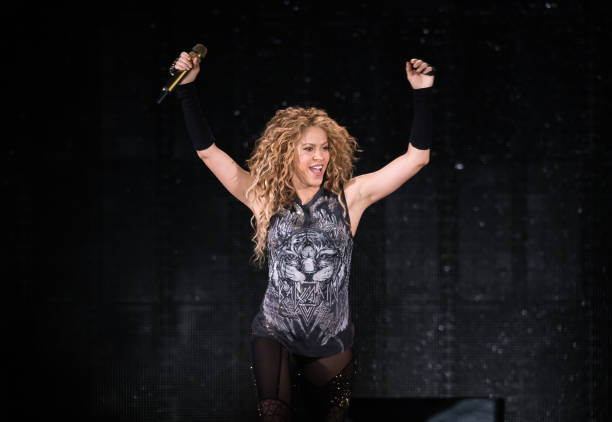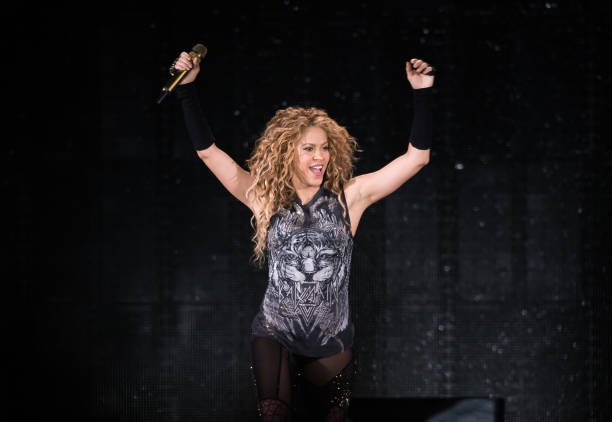 All the people around the world know Shakira because she is highly popular in Latin music. She achieved several outstanding awards in which Guinness World records, Latin Grammy awards, Billboard awards, and many others come. Due to her wonderful singing performance, she became the best-selling Latin music artist today.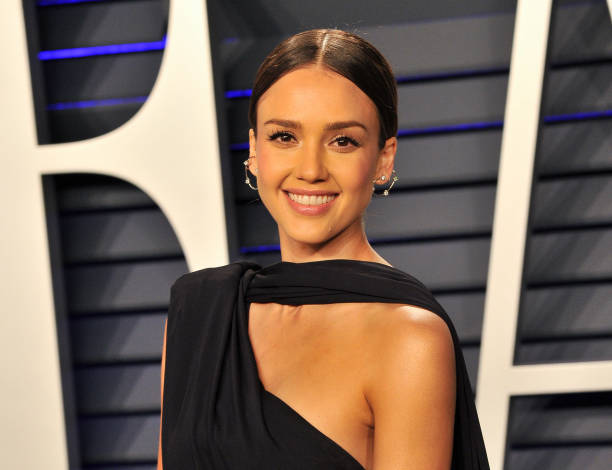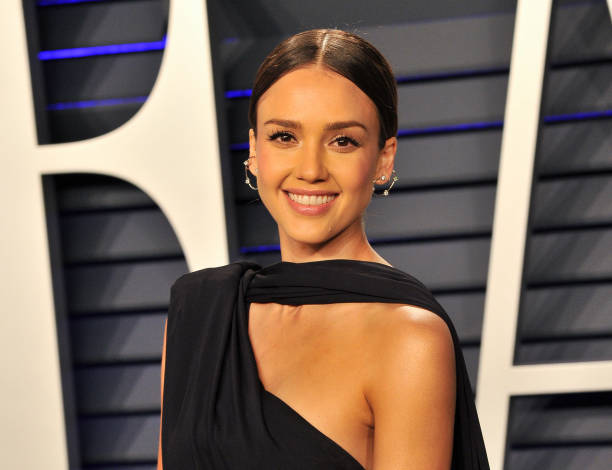 There are few extremely talented and mind-blowing beautiful women in the film industry and Jessica Alba's name comes in one of them. Jessica started her career when she was just 13 years old. She came as an inspiration to teens in the late 90s. Her performance in the famous show named Dark Angel was really good. Jessica Alba vanished from the movie industry for many years because she wanted to grow her own business. This beautiful and delicate lady also won many outstanding awards in her career.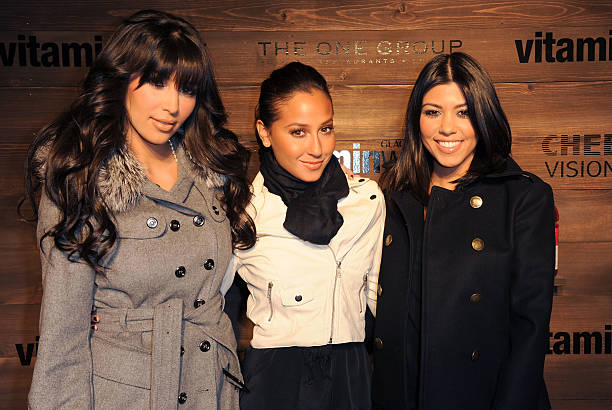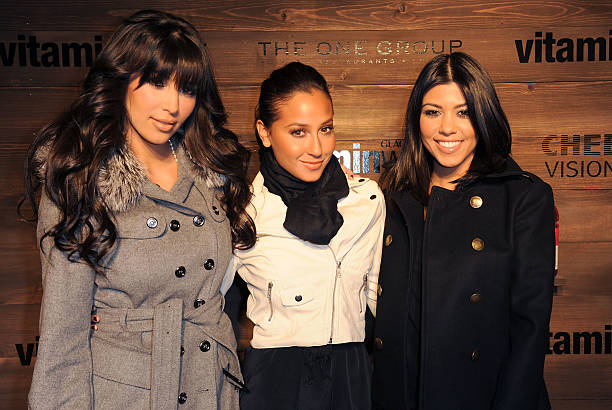 Another amazing and extremely popular woman in the world is Kim Kardashian. She is a lot famous in the music industry, the acting industry, business, style, and fashion. Kim touched the heights of success due to her very popular show "Keeping Up with the Kardashians". This show has released its 20 seasons and remained hot for 14 years. She is raising her own cosmetics and fashion business today.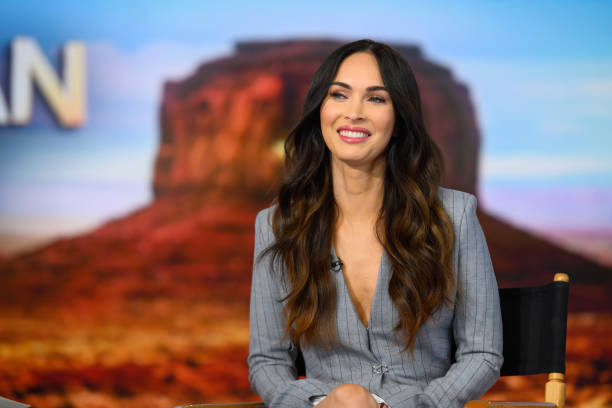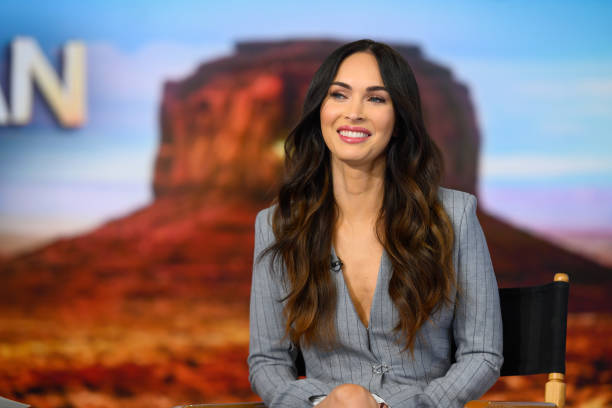 Hollywood's hottest and sexiest-looking girl is known as the best sexy face among all the actresses. Megan Fox became famous after her outstanding role in the Transformers series and some of her other wonderful movies include "Jennifer's Body" and "Zeriville". She is not only an amazing actress but also a gorgeous and stunning model.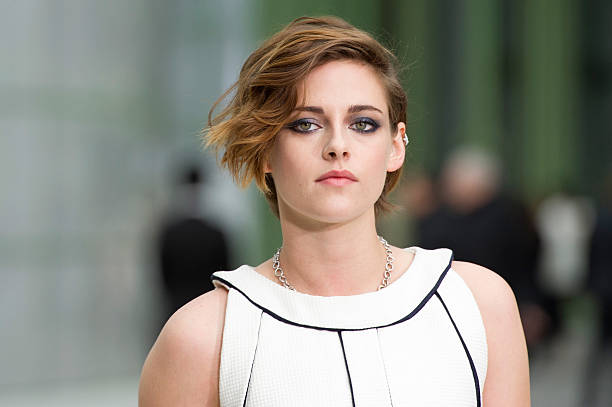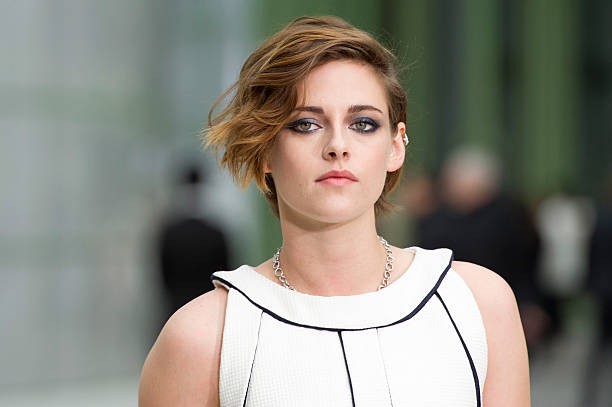 The Twilight girl Kristen Stewart is another remarkable personality in Hollywood who catches everybody's attention in a very short time span. Another wonderful fame of Kristen is her role in the "Clouds of Sils Maria" and Kristen also won the Cesar award for it.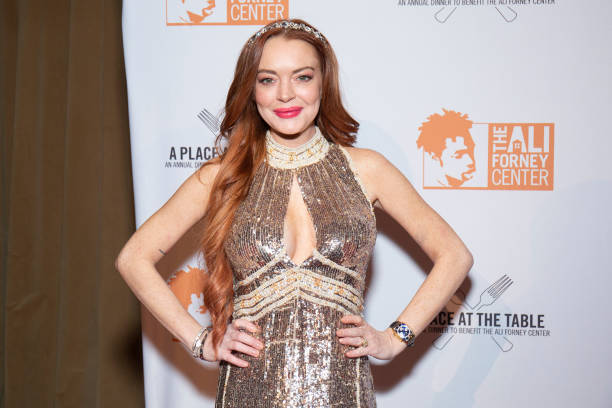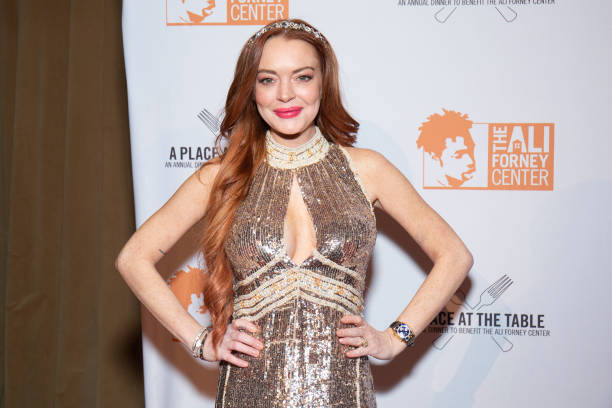 Lindsay Lohan has touched the heights of success in early 2000 and became extremely popular among teens. Lindsay is famous for multiple things, people also criticized her in early 2010 when she suffered from different health issues. Lindsay faced all the challenges and came back with the bang again and also proved her talent in the music industry too after that.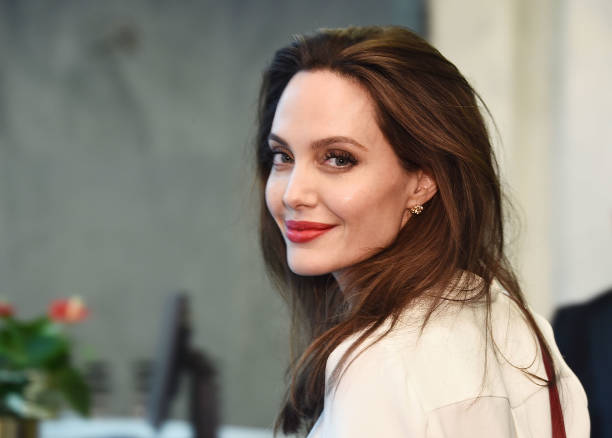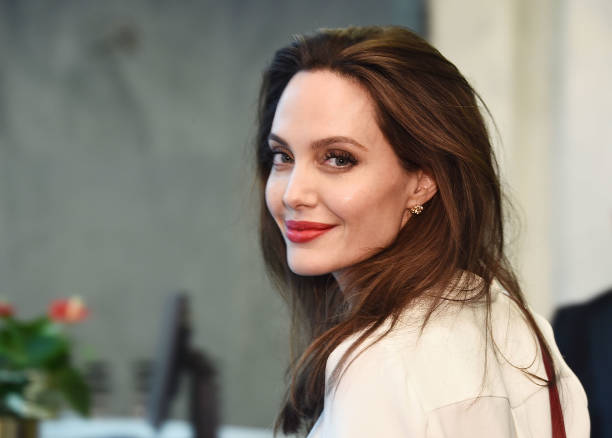 This amazing and stunning actress is a great inspiration for all the ladies. Angelina Jolie is a remarkable actress and model. Plus by profession, she is a philanthropist. She is famous as one of the highest-paid Hollywood actresses today and from the years 2001 and 2012, she was selected as the United Nations Goodwill Ambassador.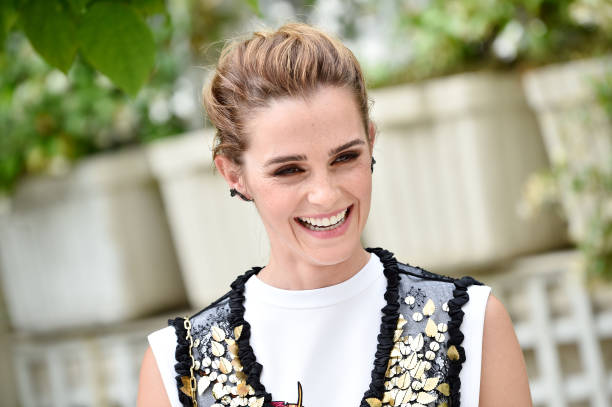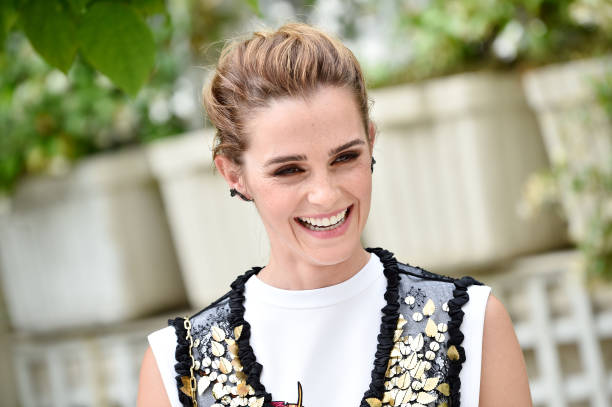 Emma Watson's name comes in Hollywood's most innocent and delicate actresses. She became extremely popular from the series of Harry Potter where she performed as Hermoine Granger. Emma is an advocate by profession and she also plays a great role to fight against women's rights and social change.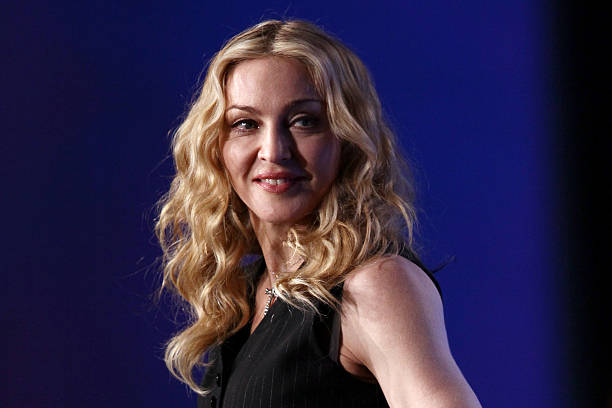 All the people are very much familiar with this lovely singer. Madonna is one of the extremely talented music artists of culture and pop music. She was the top singer of the 1980s and also rock in the music field for 40 years. This amazing singer won lots of awards. People call her the queen of pop music and she also set the Guinness World record. Billboard proved her as the top best-selling music artist whose 300 million copies sold on an international level.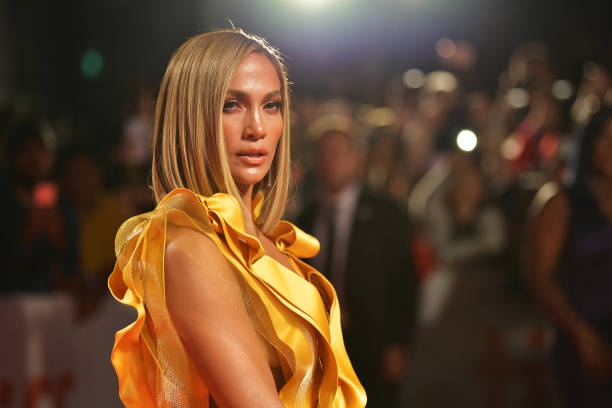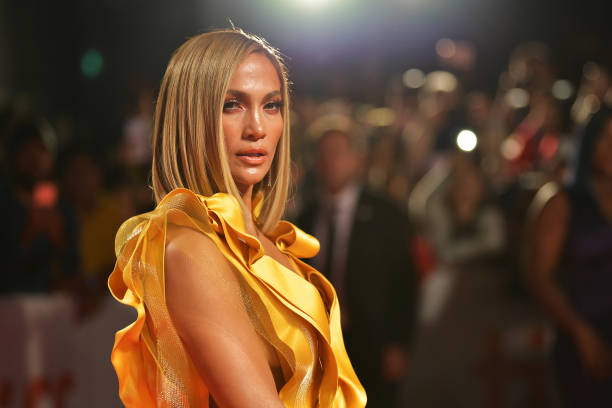 Just like Angelina Jolie, this wonderful lady is also worldwide famous. All the people around the world know Jennifer Lopez. She is a talented singer, a Hollywood star, and the wealthiest businesswoman.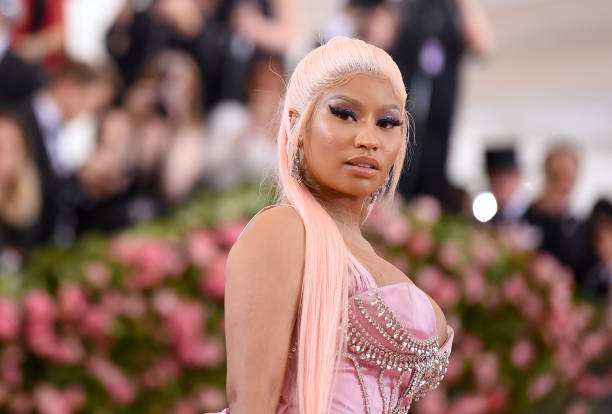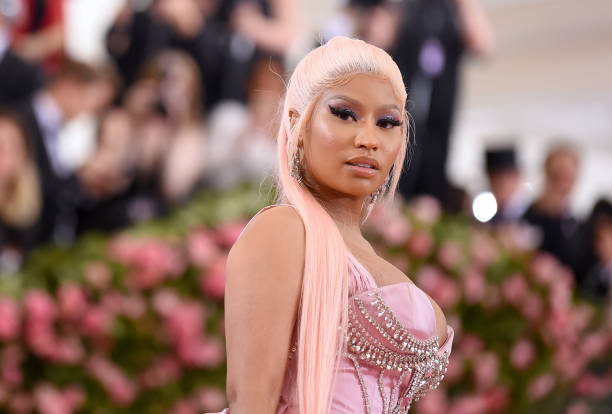 Nicki Minaj is one of the coolest and popular Rap artists. She also sold 100 million records and a list of her awards includes American awards, in which she won 6 awards and 4 MTV video music awards, Billboard music awards, and 12 BET awards, etc.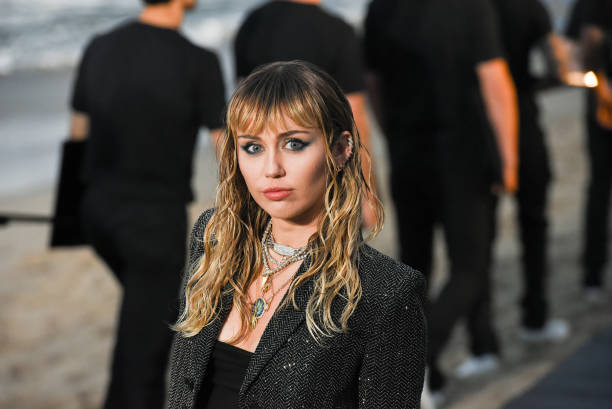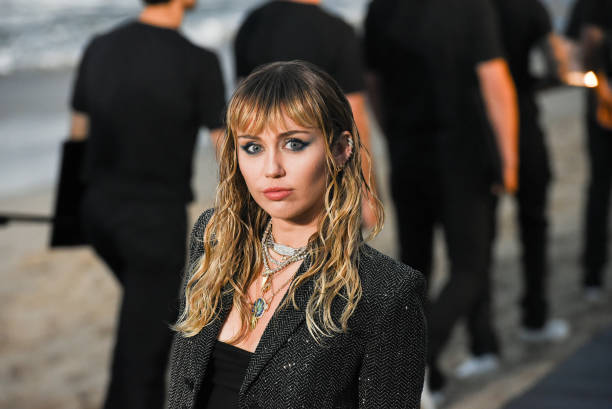 Miley Cyrus has got popular as a wonderful pop singer and her role in Hannah Montana also became worldwide popular. Teens started loving her and she became a sensation among them. Miley Cyrus's very popular reality show was "The Voice" in which she became a music coach.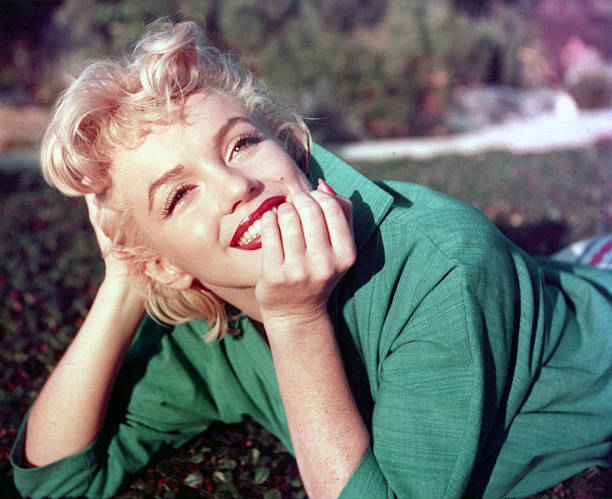 Marilyn Monroe is people's all-time favorite movie from generations. She was a great inspiration for women. Everything of her has become a memory including her success heights, her downfall, and her health issues. She was known as the beauty and fashion icon in her life span. Marilyn Monroe's name absolutely deserves to add to the list of top 50 women around the world.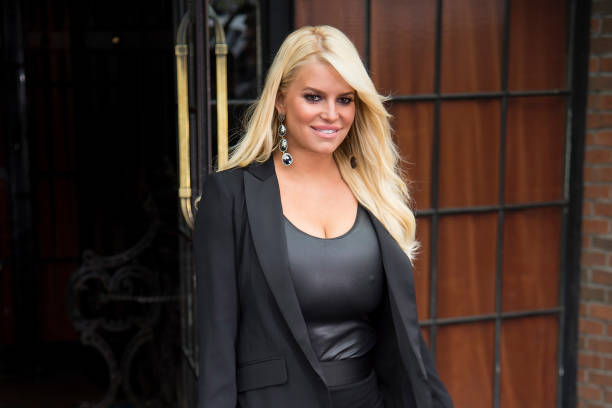 Jessica Simpson is very much popular for her own TV show whose name was "Newlyweds". Her fans loved her performance in that and in that show her ex-husband was opposite to her. People saw her in a few movies but due to her personal life she vanished from the industry in 2010 but Jessica still deserves to be discussed among the 50 most popular women.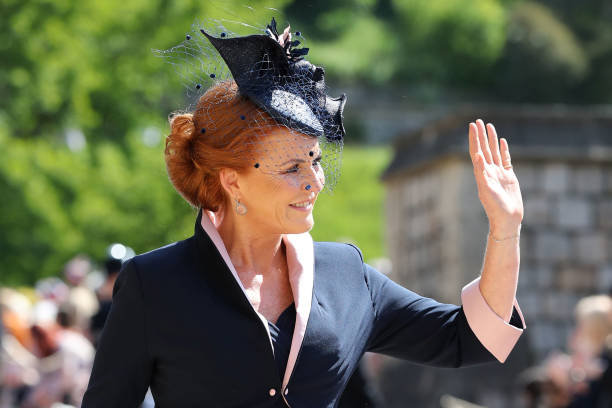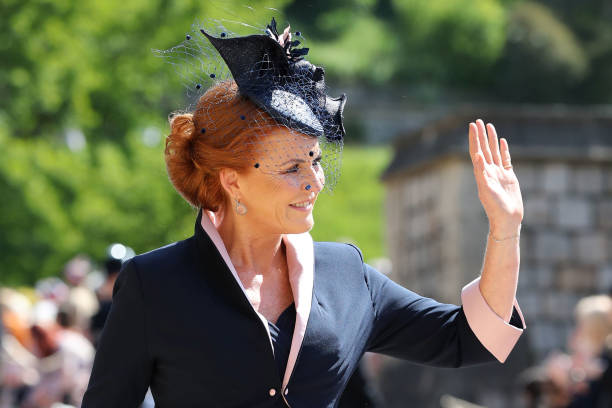 Fergie has gained fame from the most popular American musical group named "The Black Eyed Peas". Fergie's real name is Stacy Ann Ferguson. She is a solo artist as well as a famous fashion designer. People memorize her because of her gorgeous runaway tracks. Another reason that everybody knows Fergie very well is that in 2018, in the NBA All-Star game, she performed in "The Star-Spangled Banner".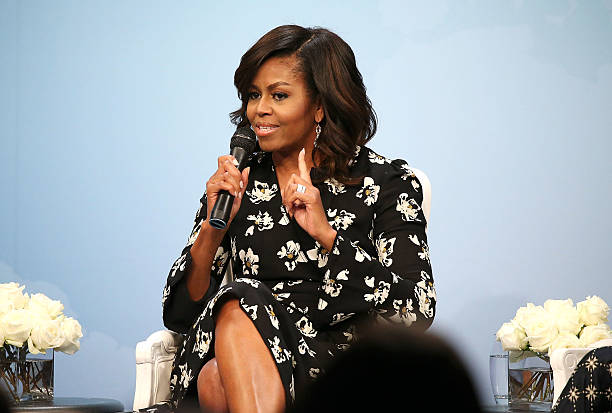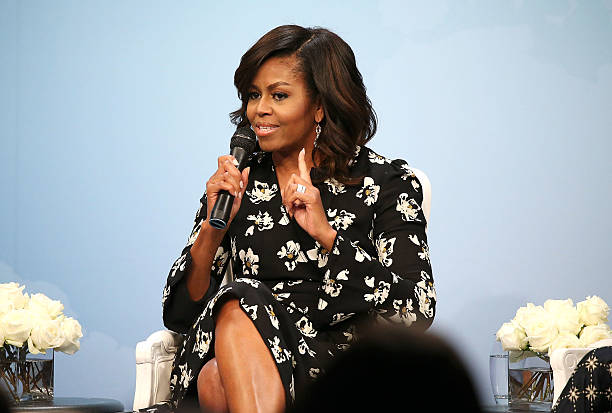 It's time to know about Michelle Obama who is not only the wife of the United State's 44th president Barack Obama but this powerful lady is famous as the first African-American lady of the United States from 2009 to 2017 who has become a great inspiration for the ladies worldwide. She is a veteran lawyer and does work for social programs. In the start, she was an author as well as a speaker and now she travels from country to country for the sake of giving speeches. This remarkable female has published her own great book named "Becoming Michelle Obama" which is worldwide popular.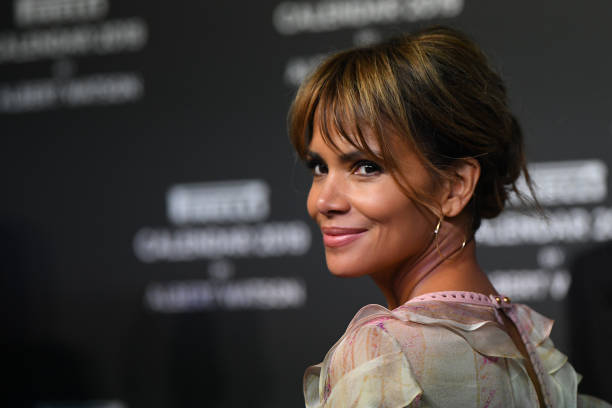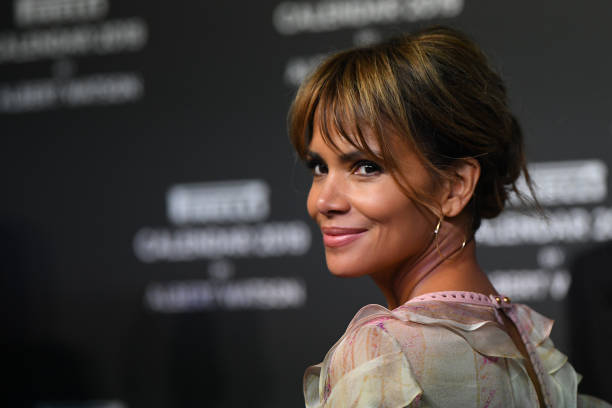 Among many other greatest women of the world, Halle Berry is a name of very attractive and one of the most beautiful women in the world. People see her in some emotional dramas like "The Cat Woman" and "Monster's Ball". This gorgeous and sexy girl has won multiple popular awards including Emmy awards, Golden-Globe and Oscar.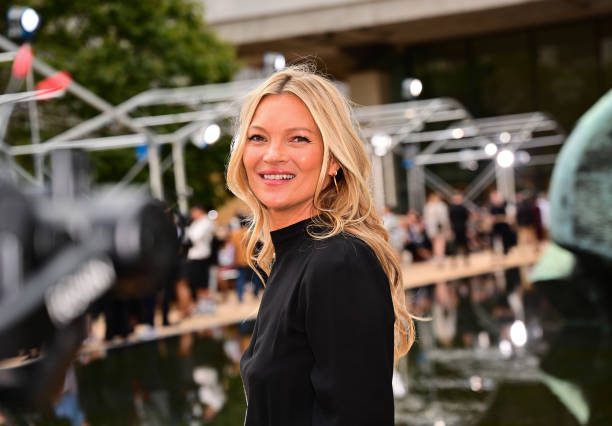 In the list of 50 most popular women, Kate Moss's name is also added. She is one of the most wonderful and highly earned models today. She has become a wonderful inspiration and a role model for the other models.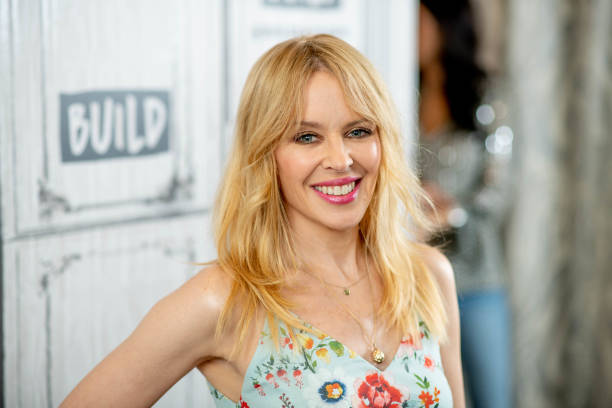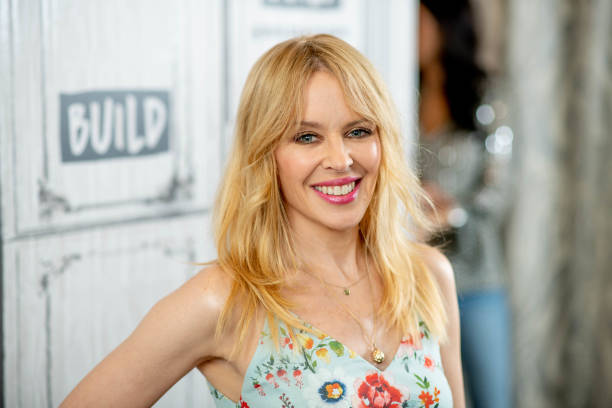 Kylie Minogue is a fashion inspiration and a music icon and people love her styles and talent. She started her career in the late 80s. Further, she was diagnosed with breast cancer when she was 36 years old. Because of her good luck, she survived with that and became an inspiration for other breast cancer patients. This achievement encourages her to acknowledge breast cancer patients that how with regular checkups they can treat this disease well.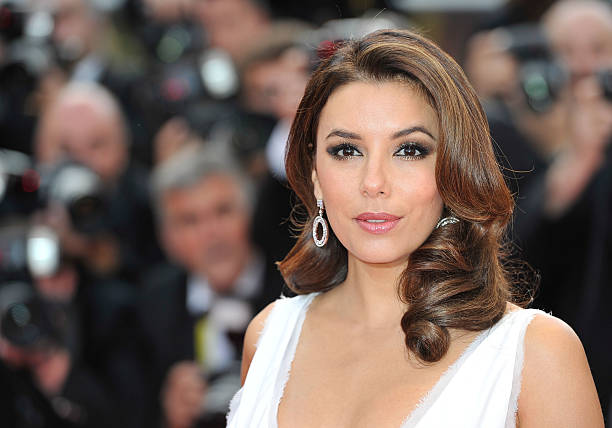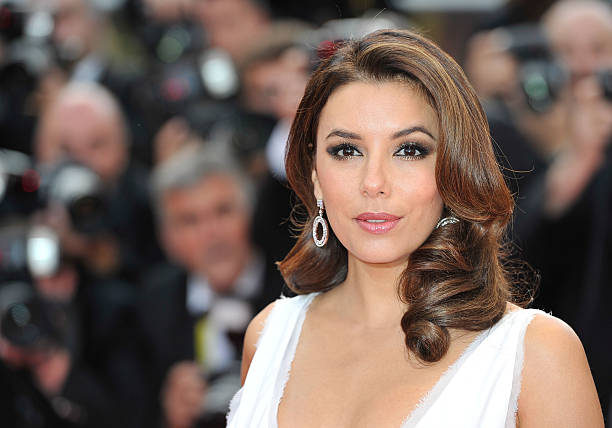 Eva Longoria is famous as a show host, a philanthropist, and a great actress. This wonderful lady has gained popularity from a very famous TV show named "Desperate Housewives".  Her participation in charity work is another reason for her extraordinary popularity.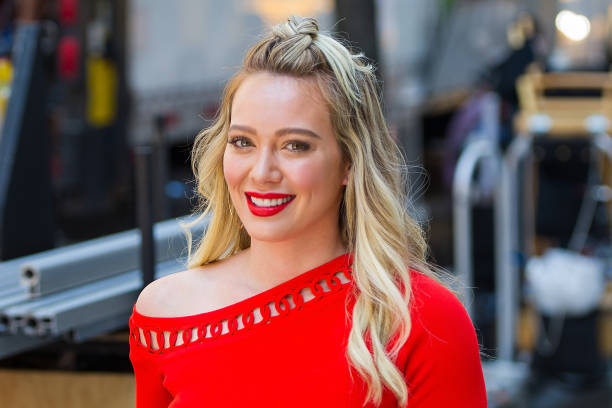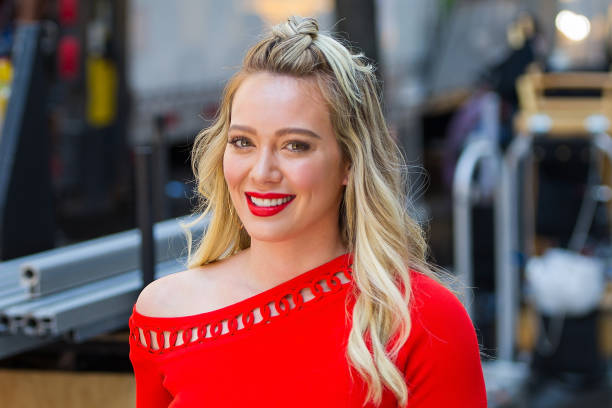 Hillary Duff is another amazing lady who has started her career as a child star and gradually she became an actress, a nice singer, a fashion model, producer, and an entrepreneur as well. Her best and the popular role was in "Lizzie McGuire". She vanished from the spotlight in 2010 because of her personal family business.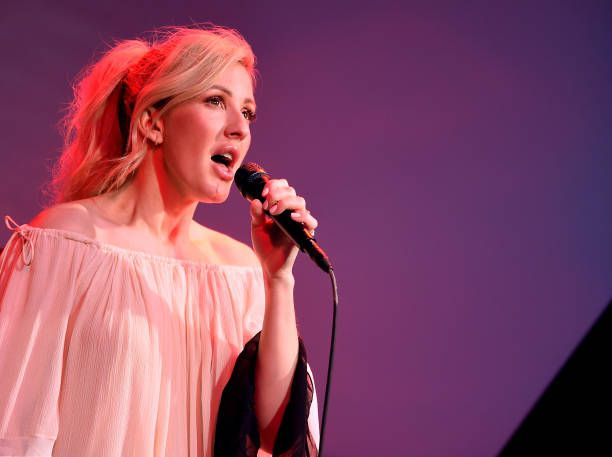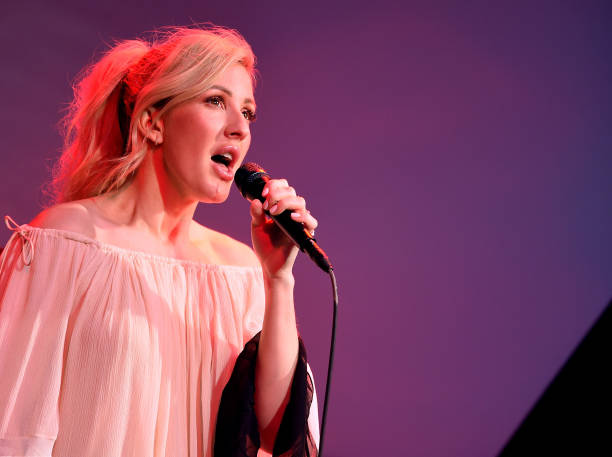 This amazing lady is another inspiring name on the list of the 50 most powerful women in the world. Ellie Goulding is a wonderful singer, a songwriter as well as a composer. The "Lights Back" is the name of her first debut of 2010 and from this debut, she started to gain fame in the music industry. She is also a vocal advocate of mental health-related issues and to motivate her mental patients she sings songs related to mental cures for the sake of their treatment.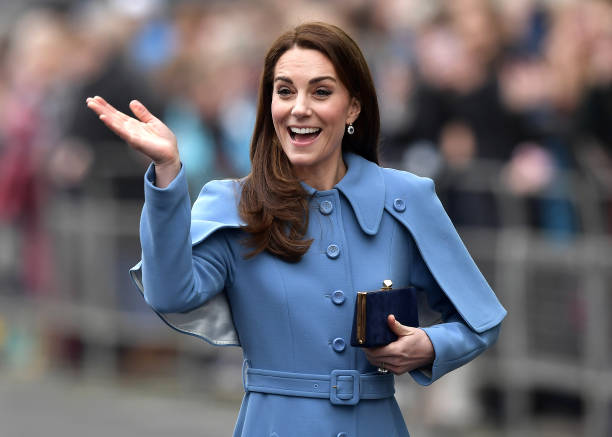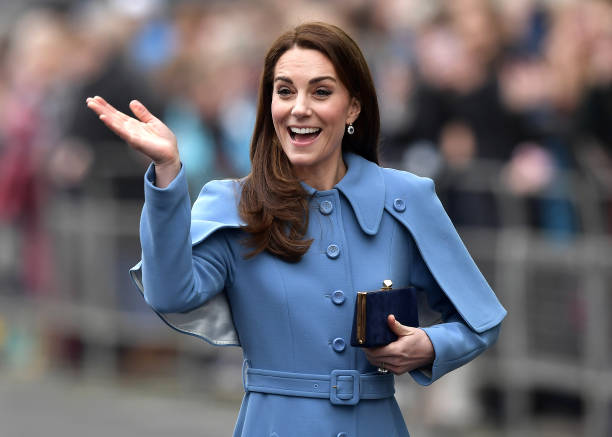 Kate Middleton's name comes in the world's most stylish and well-sophisticated women. People first saw her when she started dating Prince William in the year 2001. Their love story was not less than a fairytale story that lasted almost 10 years. In 2010, Kate Middleton finally married her charming Prince.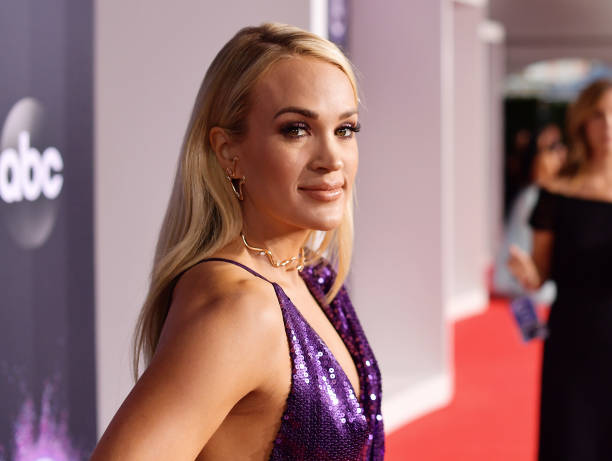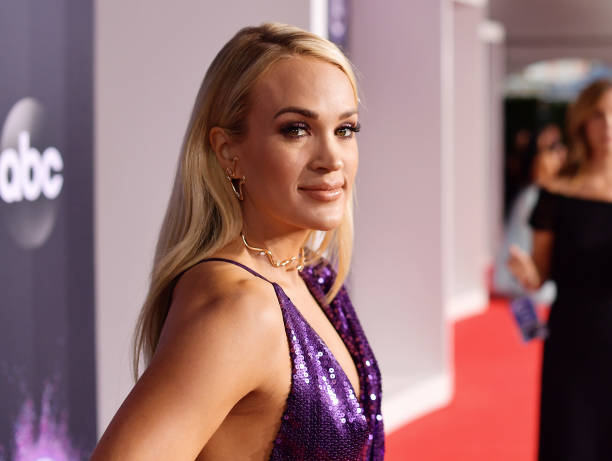 Lots of people know Carrie Underwood because she was the finalist of "American Idol" in 2005. She became a songwriter and a singer too after that and started to touch the heights of success. This amazing lady is among the top hundreds on Billboard's list.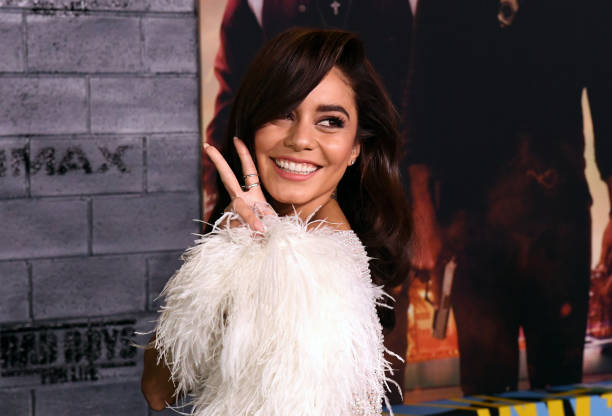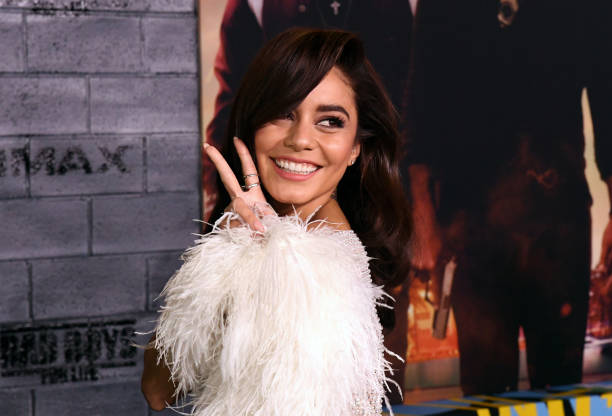 Vanessa Hudgens is the name of a wonderful personality who is a great singer plus an amazing actress. She gained popularity from her mind-blowing role in the High School Musical Series. Her famous debut "V" that came in 2006 achieved a high appreciation and after that success, she played multiple roles in movies and plays.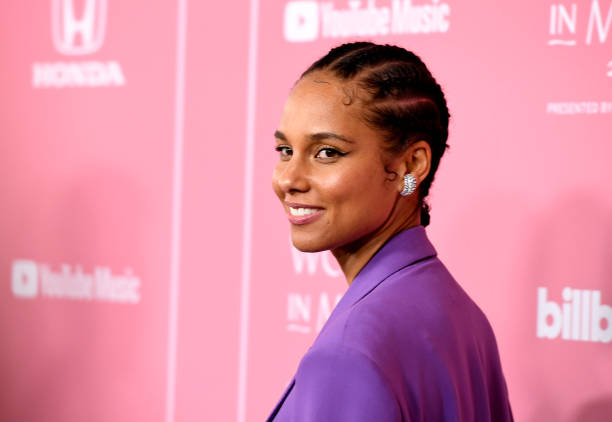 Alicia Keys has started her career in the late-90s. She is one of the most crucial musicians today and also a winner of several wonderful awards. People know her for neo-soul rhythm, traditional, and blues melodies. Alicia won 15 Grammy awards and several other awards too.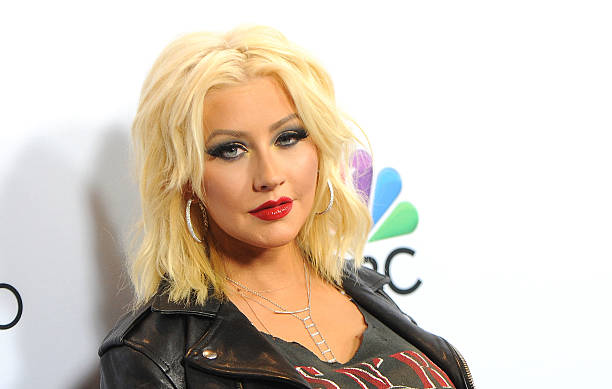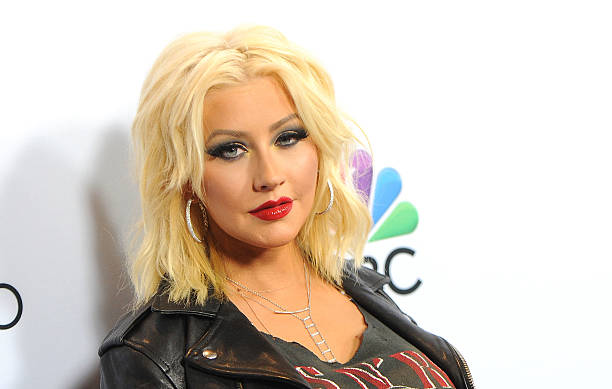 Christina Aguilera is the world's most talented pop artist and also won the Latin Grammy award. Her success journey started in the late 90s. Further, in the year 2010, she was also selected as the United Nations Goodwill Ambassador for her Philanthropic work.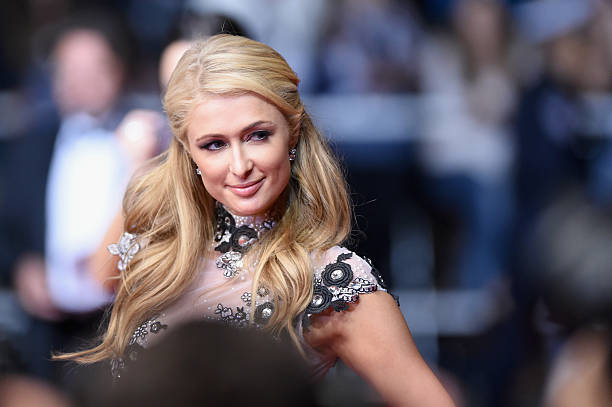 Paris Hilton is another extremely popular personality whose name is on the list of 50 most popular women. She is a great actress and a singer. Paris Hilton is also the heiress of the Hilton Family. She gained fame from her amazing show "The Simple Life" in which another great socialist named Nicole Ritchie was along with her.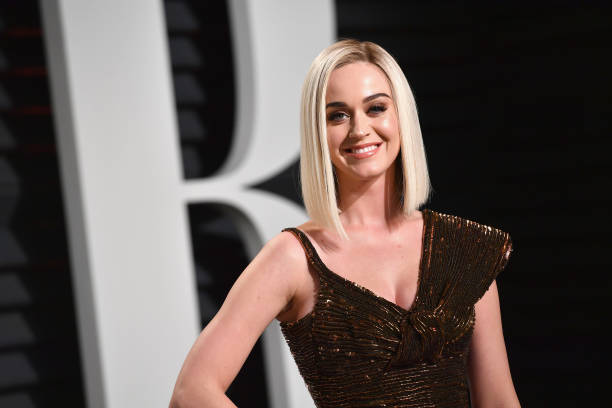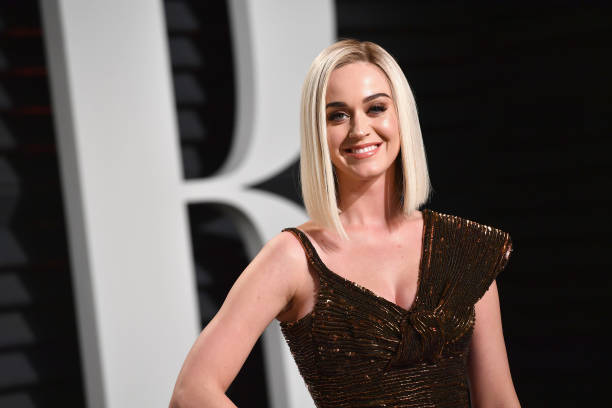 Katy Perry is one of the most outstanding singers today who have millions of fans worldwide. In 2007, her mind-blowing single "I Kissed a Girl" broke all the records and she became a superb music sensation all over the world after that. Now, Katy Perry is known as one of the most highly paid music artists today.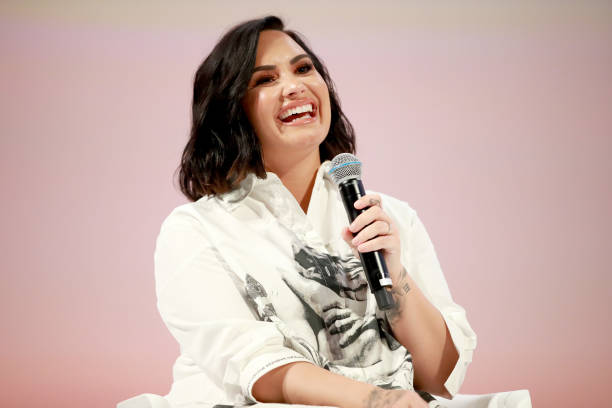 This amazing girl is extremely popular just like several other talented recording artists. She worked in various Disney shows. Her performance made her one of the best full-time recording stars and she has been nominated for several awards too.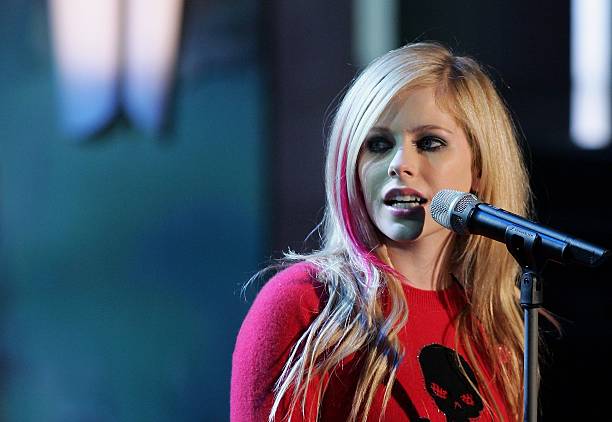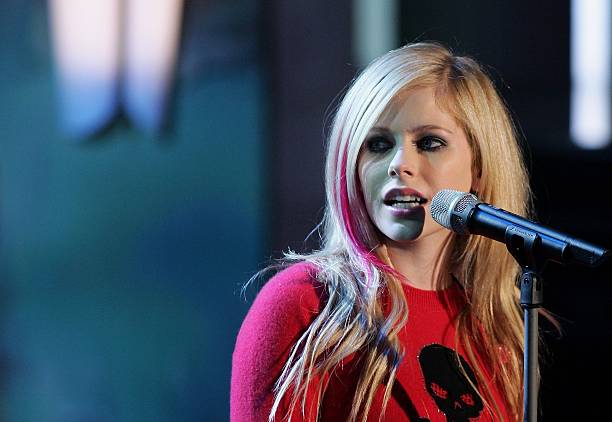 Avril Lavigne has gained lots of popularity because her debut album whose name was "Let go". This album has changed her career in a very short span of time. Now she is one of the most desired and successful pop artists today.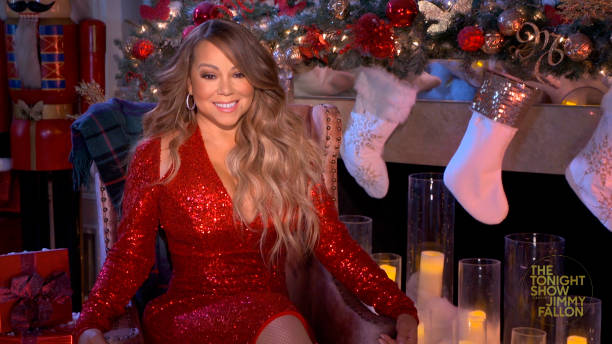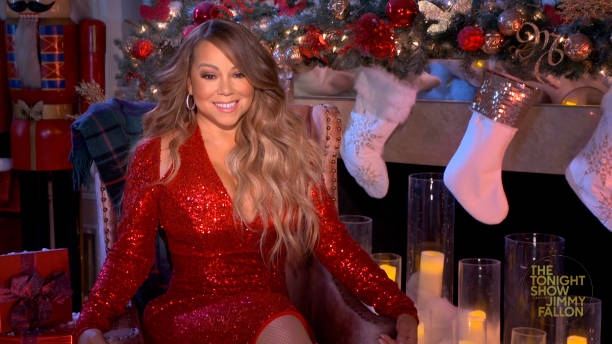 Mariah Carey is another wonderful lady who is on the list of the 50 most popular women of 2023. She is another one of the richest artists today. Mariah Carey's career started in 1990, she has been performing as a popular music artist for the last 30 years in the music industry. Mariah is famous for her register and vocal range.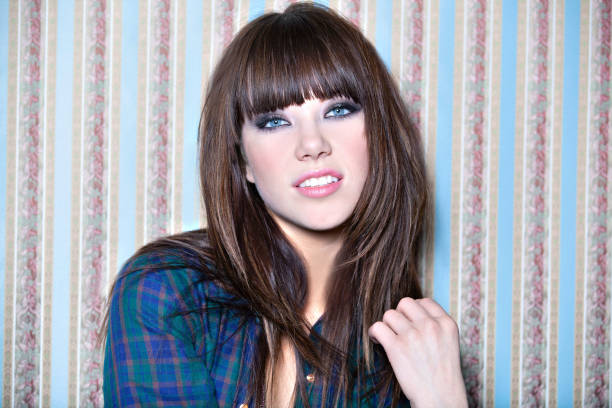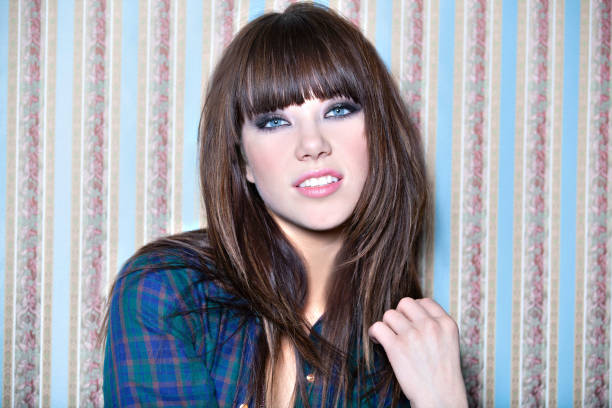 The woman who is at the 50th position in the list of most popular women around the world is Carly Rae Jepsen. She is known as one of the most talented and cutest singers of the 21st century. People also recognize her as one of the contestants of the 6th season of the famous TV show "Canadian Idol". The most popular singles of Carly Rae Jepsen are "I Really Like You" and "Call Me Maybe" and they break the record in a single night on an international level.
Conclusion:
There are countless names that come in the list of 50 most popular women around the world, these women are related to different fields, such as entertainment, business, modeling, politics, movies, etc. 
In short, it's a universal truth that women can prove themselves in every field of life. 
Read More About: