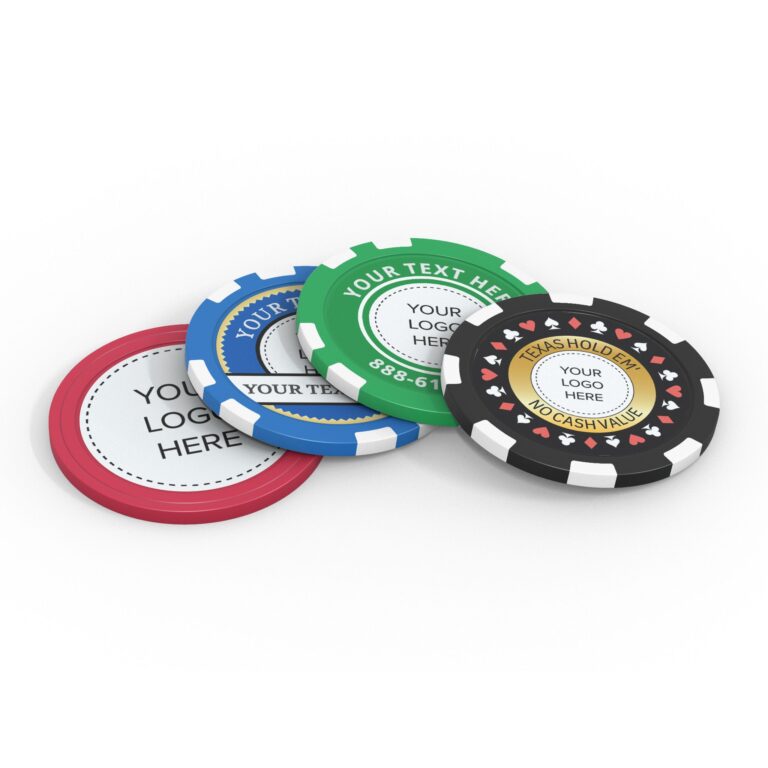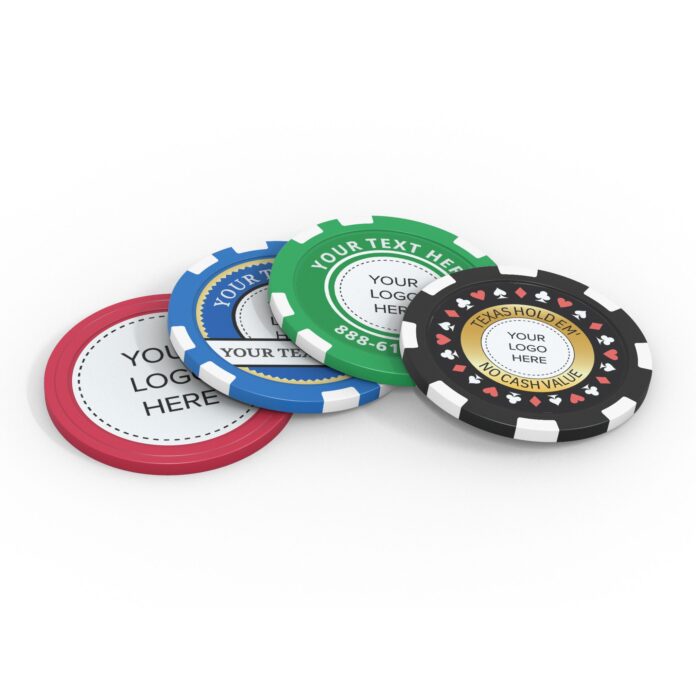 Custom poker chips have transcended their traditional use in casinos. Nowadays, they have gained immense popularity as exceptional gifts, practical promotional items, and even personalized wedding favors. The ability to customize poker chips opens up a world of endless possibilities, enabling you to unleash your creativity and make a bold statement.
Whether it's a casual poker night with friends or a grand event, here are four unique custom poker chip ideas that can add an extra touch of personalization and elevate the overall experience. From custom golf ball makers with your name to golf monogram poker chips, get ready to take your next poker gathering or special occasion to the next level with these captivating custom chips.
1. Golf Ball Markers Custom with Text and Your Name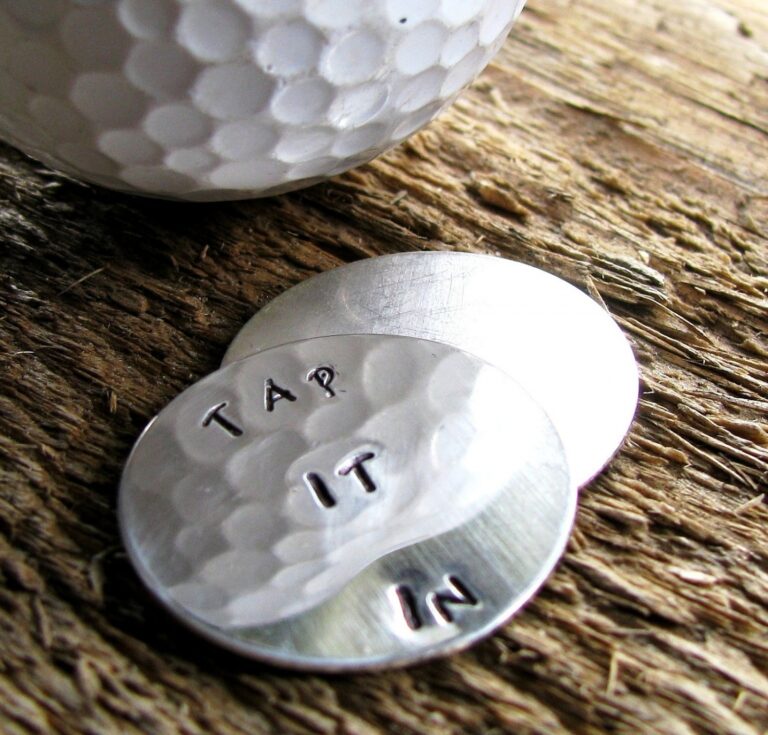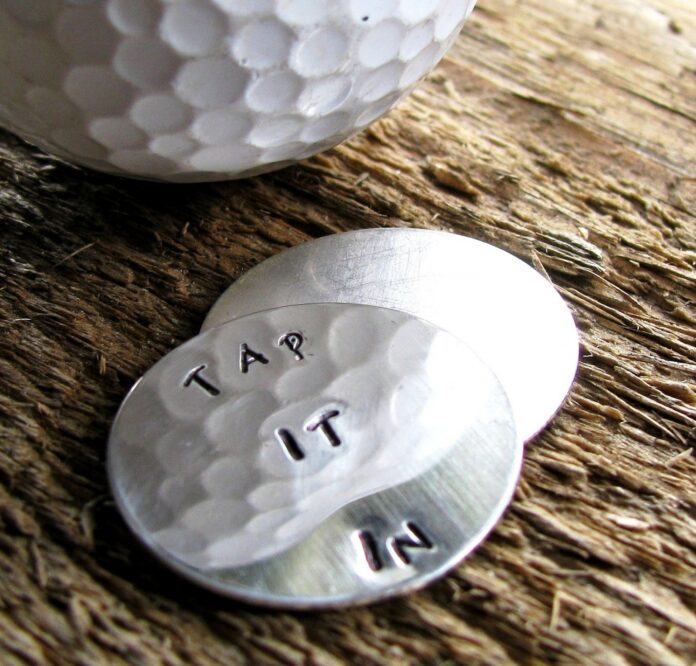 One unique and creative way to use custom poker chips is as golf ball markers. Instead of relying on generic markers, why not take it further and personalize your own? Imagine having your name or any text of your choice printed on these markers, making it convenient and adding a touch of style to your golfing experience.
With these custom golf ball markers, you'll never have to worry about losing track of your ball on the course. Moreover, they also make fantastic and thoughtful gifts for the golf enthusiasts in your life. If you're interested in exploring this idea, plenty of customizable options are available at various reputable online stores. Start adding a unique and personal touch to your golf game today!
2. Personalized With Your Photo Poker Chips
Another fantastic idea is incorporating photos to add a personal touch to your poker chips. This offers a delightful opportunity to commemorate special occasions or create one-of-a-kind gifts.
Whether it's cherished family moments or breathtaking landscapes, any photo can be used. Moreover, these custom chips serve as excellent promotional tools for your business. Upload your logo or company name, and you'll possess a distinctive and eye-catching marketing item.
3. Golf Tournament Custom Poker Chips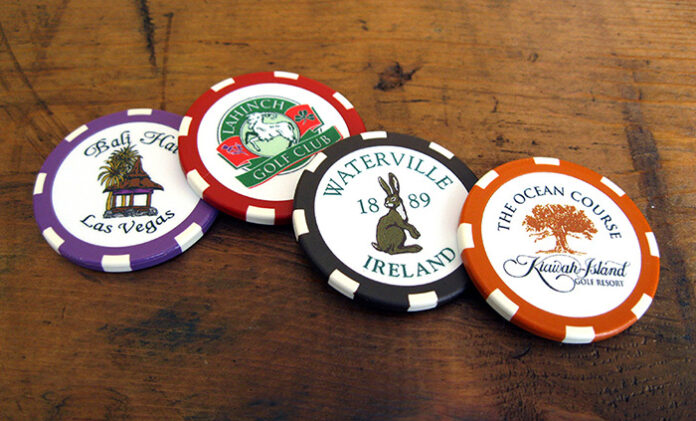 Custom poker chips can serve as a beautiful addition to golf tournaments. They have multiple uses, such as functioning as ball markers or being distributed as souvenirs to participants.
These chips can be personalized with the tournament's name, date, or the sponsoring organization's logo. They provide a delightful and distinctive means of commemorating the event, and participants will treasure these keepsakes as mementos of their memorable day on the course.
4. Golf Ball Marker Monogram Poker Chips
Monograms add a touch of elegance and personalization to any item, and poker chips are no exception. Monogrammed poker chips can be used as golf ball markers or personalized tokens for your home poker game. You can choose from various designs and colors and have your initials or any other text printed on the chips. They're a classy and unique way to make your mark.
4 Unique Custom Poker Chip Ideas – In Summary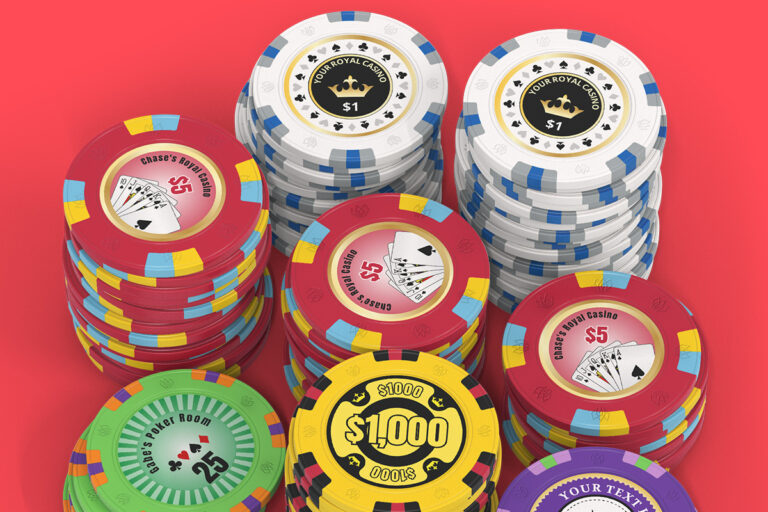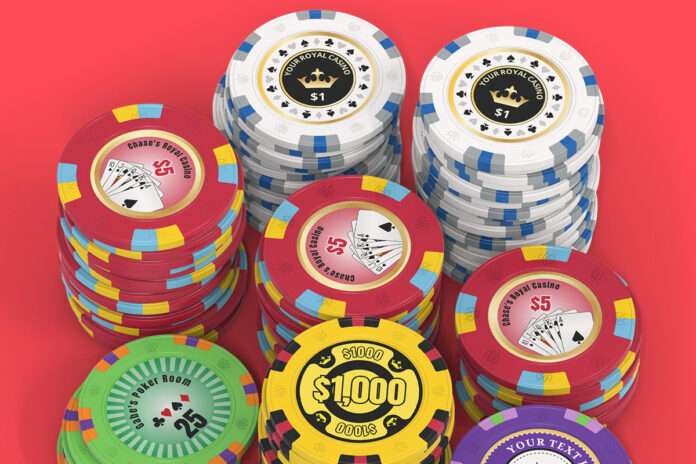 From custom golf ball makers with your name to golf monogram poker chips, custom poker chips offer endless possibilities for personalization. Whether you're a poker enthusiast, a golfer, or just someone looking for a unique gift idea, a custom poker chip design is perfect for you. So why not get creative and design your own? You'll have a special item that's sure to be a hit at any event.