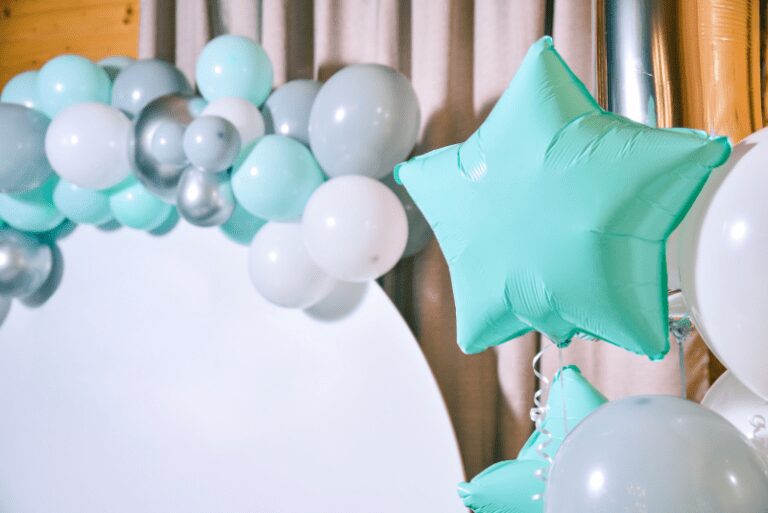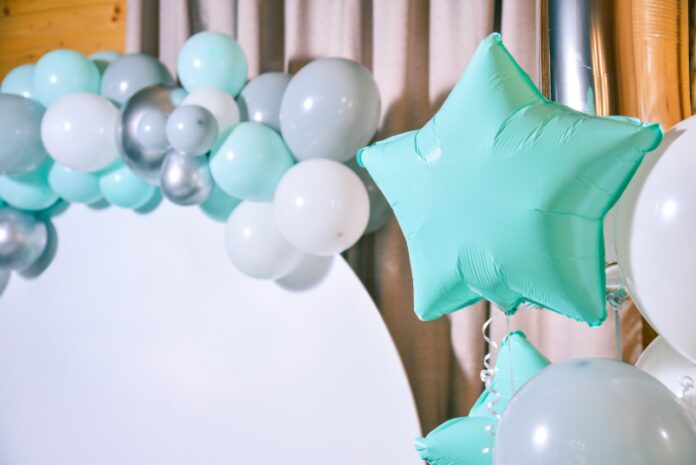 To design a home for a birthday party, a few essentials must purchase, keeping in mind the party's theme, home decor, available space, the birthday person's age, budget, and other factors. These materials can now purchase online or from local retailers that provide fancy decorative accessories. If you're creative, you may make some colorful birthday decorations at home as well. Balloons, confetti, foil curtains, banners, streamers, pom-poms, cut-outs from posters, ready-made photo booths that match the theme, honeycomb paper balls, birthday balloon decoration, bunting lights, party hats, lights, flowers bouquet, and other decorations are required.
Balloons are linked with birthday decorations at home. They are available in a variety of colors, sizes, shapes, such as hearts, letters, stars, and elongated shapes, as well as latex and foil materials. For birthday balloon decoration, you can choose from air balloons, helium balloons, LED inside light balloons, and glitter balloons are all available. Customized balloons, self-inflating metallic foil balloons, and self-standing cartoon character balloons all are available. Use a single or dual-colored balloon for wall decoration at children's parties, or use balloons to create an arch, column, or other design. Moreover, you can utilize vibrant colors with balloons featuring TV or movie themes. For an attractive and coherent look, restrict balloon colors to two for adults.
Wall decoration for the party at home:
Guests in any home are particularly attracted to the walls. Create a balloon decor wall in a place that will allow it to act as a photo backdrop. Aside from balloons, walls can decorate in a variety of ways. However, paper flowers or a large collage of images can use to decorate, or garland created of these photographs can hang fairy light strings. Crystal curtains add an elegant touch to the wall. Turn a blank wall into a colorful design using Printed tape. Moreover, stripes of glitter finished in contrasting colors, such as gold and white, should be hung on the wall.
Flower decoration for the party at home:
With their appealing textures and rich colors, fresh flowers instantly brighten the atmosphere. Fresh flowers and plants in the party area add an organic and green touch that everyone will appreciate. However, when it comes to floral walls, booths, flower bouquets, and centerpieces, there are many different colors and flowers to choose from, as well as green foliage. Moreover, for eye-catching birthday decor at home, choose single colors or mix flowers with unique accessories. Choose marigold, tuberose, mogra, and other traditional flowers for traditional themes.
Virtual birthday party at home:
Keep the position of the laptop or phone in mind when designing the house for a virtual birthday party. Place the camera on a flat surface, such as a table or desk, at eye level. To get the best view of the room, put it against a small item like a book or a candle. Moreover, to make it a memorable and enjoyable occasion, you might organize some virtual games with family and friends.
Grand entry decoration for the party at home:
Decorate the home's entryway in elegance by lighting it up and decorating it according to the theme. From the moment you walk in the door, the mood of the party is set. When a visitor comes to the house, the main door is the first thing they see. However, it creates the tone for the house's decorating. It shouldn't be too loud; it should be delicate enough to not block door movement. Moreover, keep a couple of tall vases with flowers on each side of the door, or use flowers and streamers to outline the entryway.
Table decoration for a party at home:
The table where the cake is put must be properly decorated. It can place in the middle of the room or against a wall. Instead of placing all of the sweets on the table flat, try adding multiple rows and levels to your dessert table with cake stands of varying heights, as well as a lovely buffet table. However, come in for salads, cookies, and meethais on printed plates. Choose a tablecloth with a subtle color that does not overshadow the crockery or a tablecloth with a theme. Moreover, birthday decorations at home can be as simple as sparkling crockery and colored glassware. Colored ice cubes, elegant straws, edible flowers, or carved fruits can all help to make the table look more impressive.
Home birthday party with games and dance area decoration:
Aside from the sitting, cake cutting, and dining area, create and decorate different places for the celebration at home. Move the sofas closer to the wall so that guests can dance on the floor. Decorate the dance area with balloons and streamers if you have the space. However, to make the space more comfortable, use colorful lighting and a few disco balls. Choose the music for the party ahead of time. Plan games like housie, dumb charades, board games, treasure hunts, and passing the parcel for fun, creative indoor games and activities. Moreover, choose the right activities to engage your guests based on the available area and the number of people.
Ecofriendly birthday decoration at home:
Choose a party with a natural theme. Decorate the walls with fabric banners, bright paper decorations, pinwheels or unforgettable images of the birthday person, origami flowers created from recycled paper, or paper art. For decoration, use biodegradable materials such as fresh flower bouquets, leaves, bamboo, jute, cane, and colored strings. Avoid using balloons as decorations because they are harmful to the environment. However, choose plates, cups, and utensils can create from renewable or recycle materials that are non-toxic and biodegradable. Use energy-saving LED bulbs for lighting. Give reusable mugs, eco-friendly stationery, bags, birdhouses, gardening kits, small potted plants, or wooden toys and puzzles in reusable bags as birthday gifts for children. Moreover, have separate marked containers for biodegradable food trash and dry, paper, and plastic waste on the day of the party.