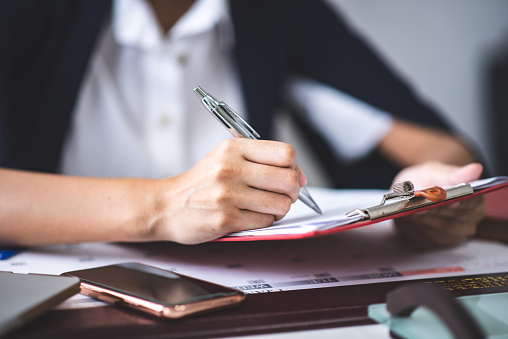 If your business is currently thinking about expanding into the Asia market, then there is a lot that you need to learn before you do. It is important that you don't confuse the famous Thai smile with a population that you think does not care for or follow the rules. In their day-to-day life, the Thai people are wonderful and they will bend the rules as best they can when it comes to social interactions and fairly minor stuff. However when it comes to business, they want you and everyone else to follow the rules and if you don't, the Thai smile will surely disappear and be replaced with a frown. Like every country in the world, Thailand has employment laws that must be adhered to and immigration laws that need to be followed. The Thai labor office takes working illegally very seriously indeed and you do not want to find yourself or your new business in their line of fire. 
Thai work permits are an essential requirement that an agency can help you to get using a professional manner and the necessary knowledge required. If you want to stay in the Kingdom of Thailand legally and to work legally, then you definitely need a work permit. It's increasingly likely that your potential employer doesn't know how to negotiate the process and so rather than they tell you that it's okay and that you don't need one, you should be encouraging them to talk to the relevant agency that can do all of the work for them. If you're thinking of skirting employment law and just continuing to work without any regard, then it's important that you understand the reasons why you should never work in Thailand without the necessary work permit.
You need it to open a bank account –

If you don't have a work permit but you need a banking service then you shouldn't be surprised when banks continually turn you away every single time because you do not have a work permit in your possession and no intention of getting it. The law is clear when it comes to opening up a bank account in Thailand and they won't break the rules for anyone. Having a work permit in your hand opens up a lot of doors for you with regard to the banking industry and once you have one, procedures just move along much more smoothly.

You do everything legally –

We all understand that

groundwork is important for any building project

and so you do not want to be spending your time and the Kingdom constantly having to look over your shoulder in case you were scared that a labor office employee is on the property. You can't live your life like this and so you need the necessary peace of mind that all employees need and to get this, you need a work permit. When you are handed your weekly or monthly salary, you know that you have earned it legally and so you have nothing to worry about if an immigration officer resents him or herself and asks you for your job details.

Transferring money back home –

If you do manage to be able to work illegally, build up a nice nest egg that you would like to send home to your country of origin, it's going to be very difficult to do so if you don't have a work permit.

Money laundering laws in Thailand are incredibly strict

and they will want to know about the source of your income if you're sending money out of the country. If you have a work permit in your hand then you can easily explain that you permit legally here in the country and then transferring money becomes a lot easier to do.
As you can see, it just makes so much sense to go through the legal route and to engage with an agency that can process all of the paperwork and get a work permit for you. The procedure is made a lot easier with their help and you will be glad that you did it. It is peace of mind that we all want and we most certainly need.