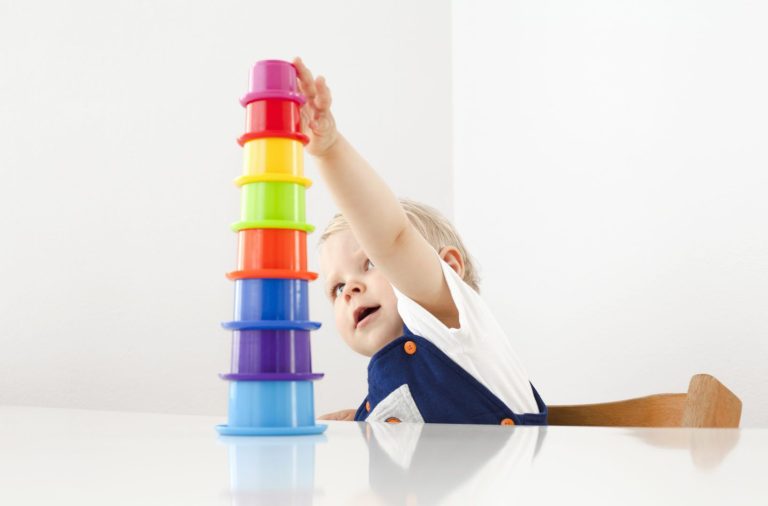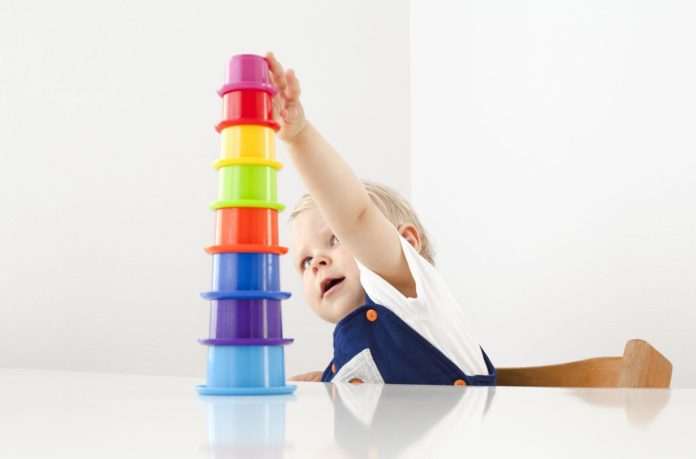 While I was preparing the nursery for my son, my main focus was assembling all the furniture, getting all the supplies that I needed, as well as painting the walls so that I could ensure that the area is clean. Because of this, the last thing that was on my mind throughout the entire process was purchasing developmental toys.
But, as my son grew, I realized that I actually will need various toys, all of which can help him with emotional, physical, and mental development. If you found yourself in the same situation as me, here is a list of the best developmental toys that you can opt for purchasing for your little one:
1. "Textured Sensory Balls"
Age: From Birth to Any Age
The very first thing that you should know is that smaller babies – from 0 to 3 months – will have an issue with grabbing and holding these balls. However, since they most commonly feature a wide range of textures, as well as bright colours, they could help your kid throughout their development. Because of this, you should seriously consider purchasing such balls in the first six months of your kid's life.
The options available on the market will all have different balls and as your infant learns that things have various forms, colours, and textures, they'll start exploring how the balls feel like. Such a toy won't only help with cognitive development, but it'll also support hand-eye coordination which is incredibly important for newborns. Keep in mind that there are various options on the market, so, do some digging before choosing something for your kid.
2. "Sensory Flashcards in Black And White"
Age: From One Month to Up to Six Months
As you might know, all newborns have blurry eyesight for the first six months and their field of sight is also smaller. Because of this, white and black are the shades that they'll recognize the most. By purchasing sensory flashcards that are in black, gray, and white, you'll be capable of stimulating the brain and retina of your kid, which is something that'll make your baby focus, thus, their sight will improve.
3. " Colourful Wrist And Ankle Rattles"
Age: From Birth to One Year
These wrist and ankle rattles are adorable, but besides this, they'll also support hand-eye coordination. They are each decorated with different animals featuring lively colors and by putting them on your kid's hands or ankles, they'll be motivated to move, touch, grab, and peek at them. They also come in the shape of socks so that you could quickly slip them on your infant's feet. It's worth noting that they're perfect for car rides since your baby will most likely play with them and remain calm.
4. "A Water Mat"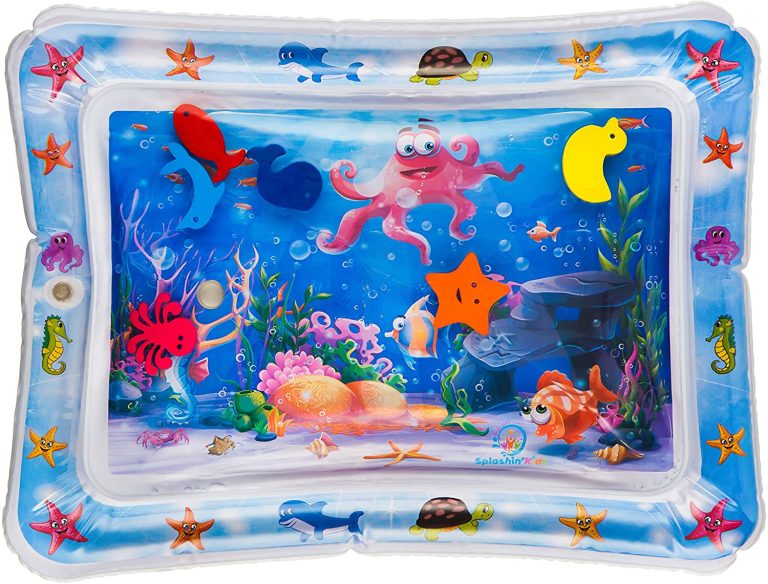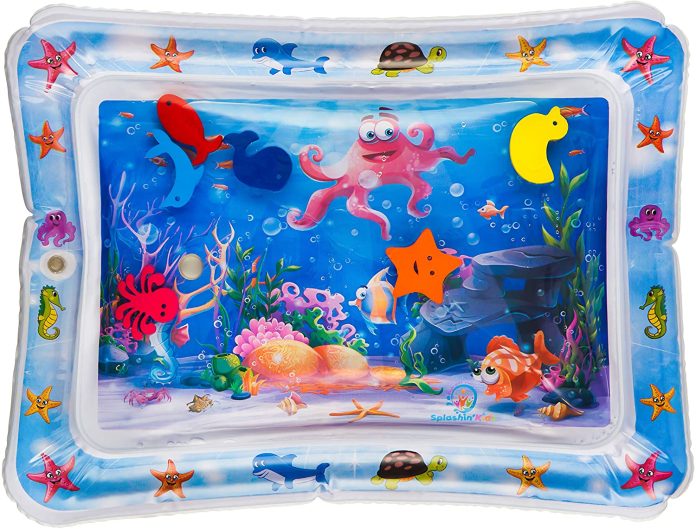 Age: From Three Months to One Year
These water mats have been increasingly popular in the last couple of years and since belly time is incredibly essential for strengthening your baby's neck and muscles, you should opt for purchasing this particular toy. Your kid should spend at least ten minutes per day on the stomach, which will also help them strengthen their arms and muscles. The water mat will make everything comfier and entertaining for your kid and it'll keep them busy for some time.
5. "A Stacking Toy"
Age: One Year And Above
Stacking toys are most commonly manufactured from wood, which is why they're suitable for older children. The best toys to keep baby busy are, perhaps, stacking toys that will enhance their hand coordination and mental abilities. Additionally, since they feature various designs, your kid will be prompted to ask questions, which can help them enhance their speech and social skills as well. If you want to see some of the best baby fun toys, check out https://mamabro.com/fun-toys-that-will-keep-your-baby-busy/.
6. "A Musical Toy"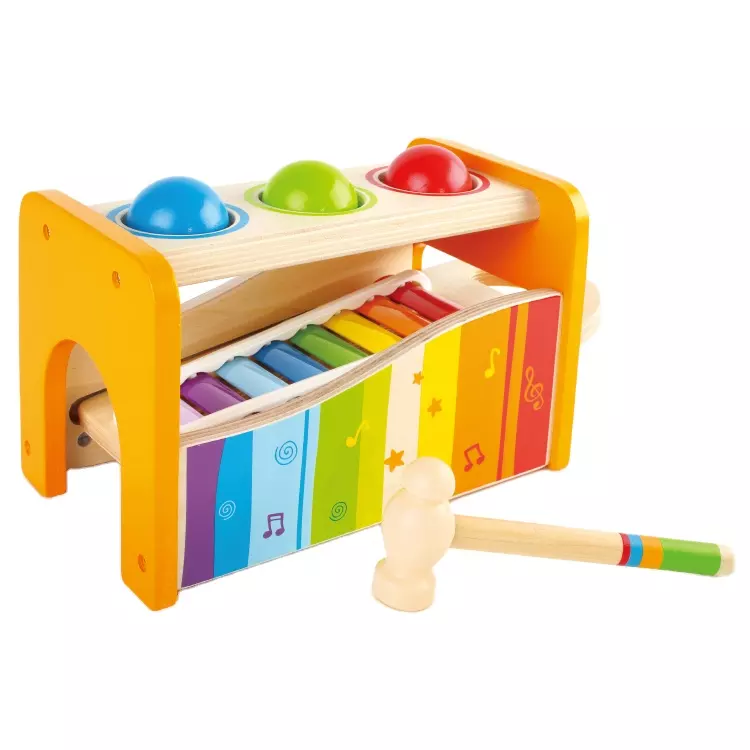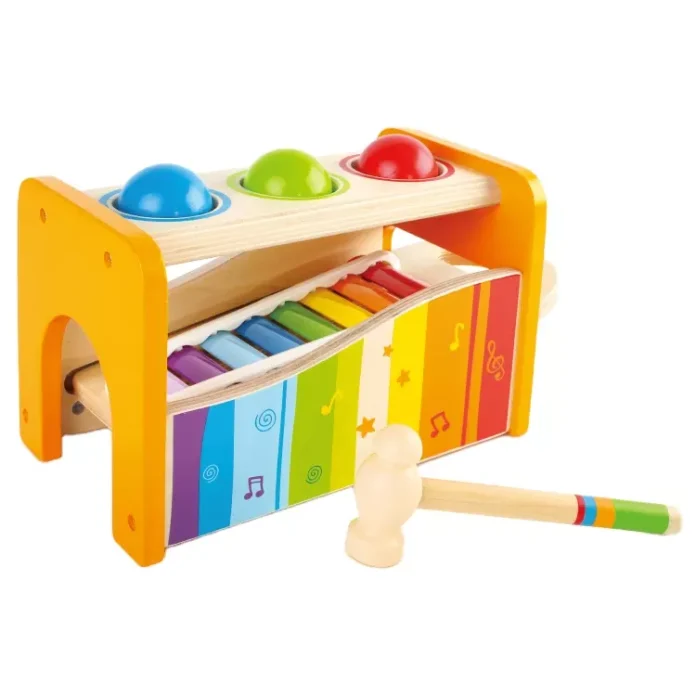 Age: Six Months And Above
If you wish to stimulate your kid while playing, music is the most suitable thing that you could opt for. There are various musical toys available on the Internet, and almost all of them will feature lovely harmonies and melodies that'll prompt your kid to investigate on their own. It could also be combined with belly time since your kid will most likely grab, touch, and press the toy in order to play some melodies.
7. "Plush Toys"
Age: From Birth to Any Age
If you wish to inspire your kid to smile and have fun, one of the best things that you could opt for is purchasing plush toys. Besides being the most affordable toys on our list, they're manufactured from soft materials, which indicates that your infant could utilize them on their own, without the possibility of injuring themselves. Since your kid will play with the plush toy you opt for buying, they could develop their mental and social skills.
8. "An Activity Gym"
Age: From Birth to Six Months
Last on our list of toys, but as beneficial as the rest of the playthings we've mentioned is an activity gym. These mats are incredibly useful for keeping your infant engaged for a long period of time, and since these mats have a wide array of features such as various surfaces/colours, detachable hanging playthings, and music, your newborn will be able to develop a lot of skills and they'll even be prompted to explore more!
You should know, that there are options appropriate for newborns that are a month old, so, if you wish to begin early, you can opt for purchasing it. Additionally, it's worth noting that you may want to get a mat that has a hanging mirror so that your baby can look at it, see its reflection, and learn more about his or her surroundings. There are also some activity mats that are loaded with water, which will make everything so much more interesting.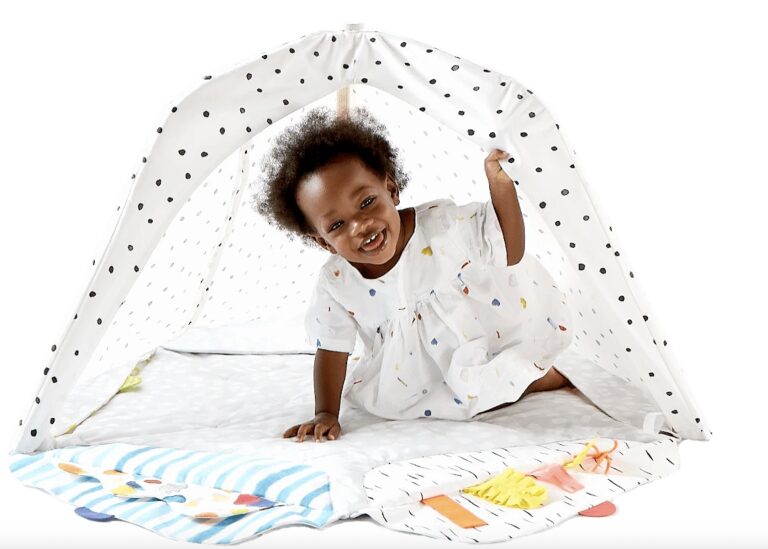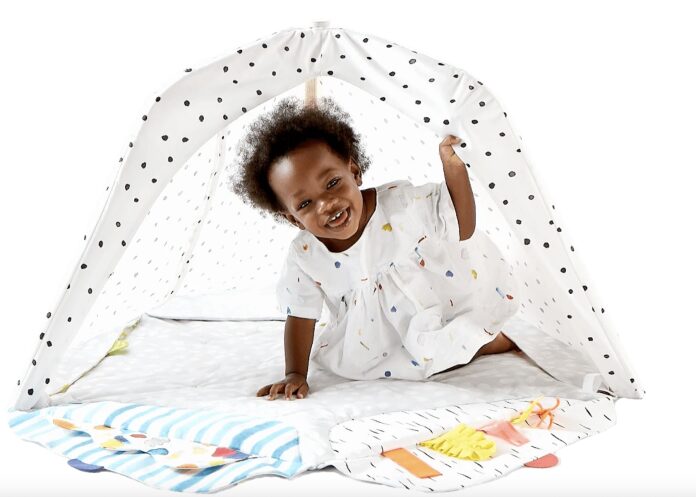 Conclusion
If you browse the Internet, you'll discover that there is a wide array of developmental toys available for newborns. The toys we've mentioned above are some of the best ones for promoting cognitive, social, physical, and emotional growth, which is why you should seriously consider purchasing at least some of them.
Since you've now learned what are some of the best toy options when it comes to helping your baby grow, you shouldn't lose any more of your free time. Instead, you might want to browse our list one more time, choose a few toys that you'll purchase, and then watch your baby have endless hours of fun!