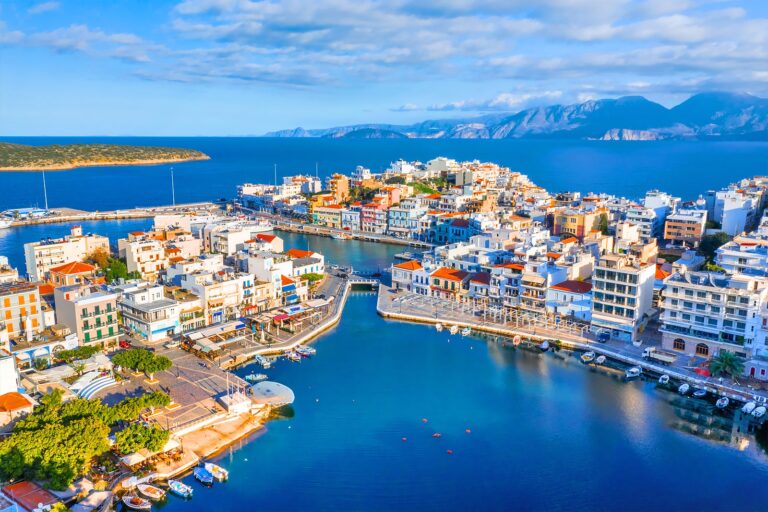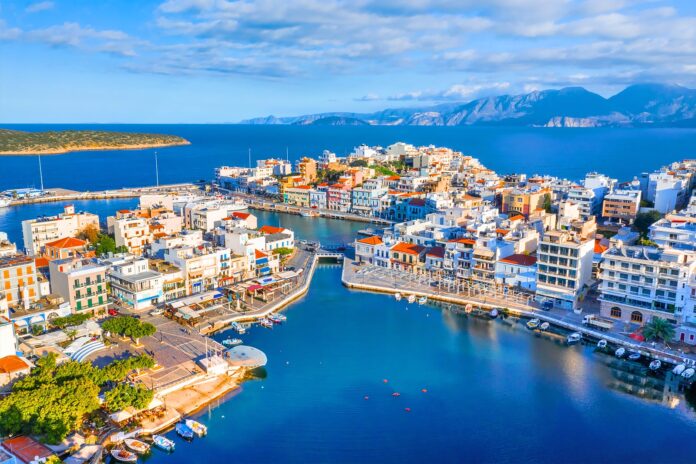 Crete, the largest island in Greece, is one of the most popular tourist destinations in the Mediterranean. Its unique culture, beautiful landscapes, and stunning beaches attract thousands of visitors every year. With its rich history, vibrant cities, and laid-back lifestyle, Crete offers a diverse range of experiences for travelers of all interests.
The purpose of this article is to provide an overview of the resorts available in Crete, without mentioning any specific brand names. Whether you are looking for luxury accommodations or budget-friendly options, family-friendly resorts or romantic getaways, Crete has something great for everyone. By highlighting the features and attractions of each type of resort, this article aims to help you choose the best option for their needs and preferences.
Crete Island At a Glance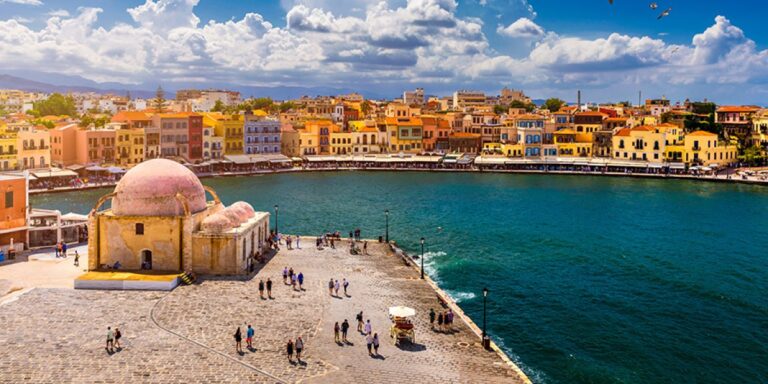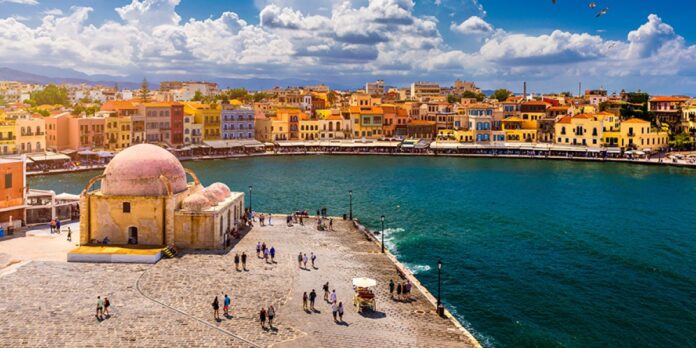 But, first lets see some basics for Crete. The island is located in the eastern Mediterranean Sea, between Europe and Africa, and its total land area is approximately 8,336 square kilometers, Crete is divided into four administrative regions: Chania, Rethymno, Heraklion, and Lasithi.
The climate is typically Mediterranean, with mild and rainy winters and hot and dry summers. The island's terrain is diverse, with rugged mountains, rolling hills, and fertile valleys. The highest peak is Mount Idi, which reaches 2,456 meters above sea level.
Crete is, also, home to numerous historical sites, including the ancient city of Knossos, which was the capital of the Minoan civilization. Other notable attractions include the Venetian fortress of Heraklion, the medieval city of Rethymno, and the ancient city of Phaistos.
In addition to its rich history, Crete also boasts stunning natural landscapes, such as the Samaria Gorge, the White Mountains, and the palm groves of Vai. The island's beaches are also world-renowned, with crystal clear waters and soft sand. Some of the most popular beaches include Elafonisi, Falassarna, and Balos.
Crete Greece Resorts | Experience the Perfect Getaway
Crete is a premier destination for travelers seeking a combination of relaxation, adventure, and cultural enrichment. By choosing the right resort in Crete, you can make the most of your time on this beautiful island and create unforgettable memories that will last a lifetime.
Crete's resorts are known for their excellent amenities, including swimming pools, spa services, restaurants, and bars. Some resorts offer all-inclusive packages, while others provide more flexibility for guests to explore the local area.
With so many options available, it can be challenging to know where to start when planning a vacation to Crete. This article will provide a comprehensive overview of the types of resorts available, as well as the activities and attractions that guests can enjoy near their accommodations.
 The Different Types of Resorts Available in Crete
Luxury resorts: These resorts offer high-end amenities and services, such as private beaches, spas, gourmet restaurants, and upscale accommodations. They are typically located in secluded areas and cater to couples and adults looking for a luxurious and indulgent experience.
All-inclusive resorts: These resorts offer a comprehensive package that includes accommodations, meals, drinks, and some activities. They are popular with families and budget-conscious travelers who want to know their total expenses upfront and enjoy a hassle-free vacation.
Family-friendly resorts: These resorts are designed with families in mind and offer a range of amenities and activities for children, such as kids' clubs, playgrounds, water parks, and family-friendly entertainment. They also offer accommodations that cater to families, such as suites and connecting rooms.
Budget-friendly resorts: These resorts offer basic accommodations and amenities at affordable prices. They are popular with backpackers, budget-conscious travelers, and those looking for a no-frills vacation.
Tips & Extra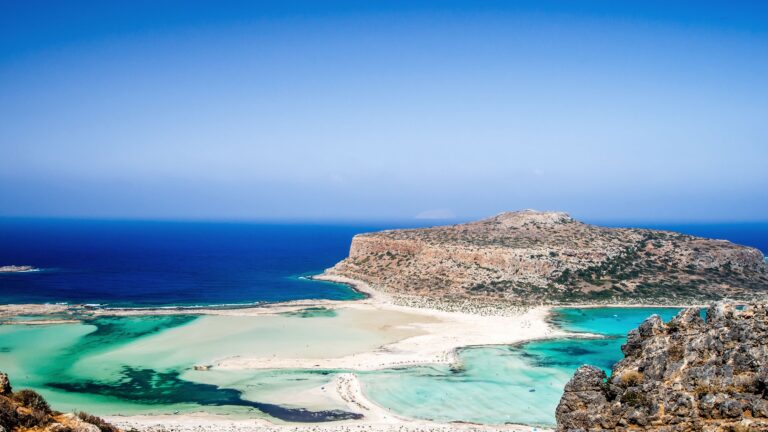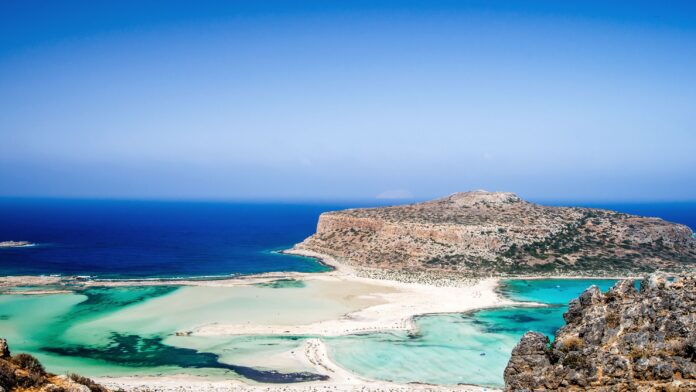 Each type of resort typically offers a range of features and amenities. For example:
Luxury resorts may offer private pools, butler service, fitness centers, and access to exclusive amenities such as golf courses and yachts.
All-inclusive resorts typically offer multiple dining options, unlimited drinks, and access to some activities such as snorkeling, kayaking, and entertainment shows.
Family-friendly resorts may offer organized activities and entertainment for children, babysitting services, and family-friendly dining options.
Budget-friendly resorts may offer basic accommodations with limited amenities, such as a pool and a simple restaurant.
There are plenty of activities and attractions for guests to enjoy near Crete Greece resorts. Some popular options include:
Water sports: Crete's beaches offer a range of water sports, including jet skiing, parasailing, windsurfing, and scuba diving. Guests can rent equipment and take lessons from local operators.
Hiking: Crete's rugged landscape is perfect for hiking. There are numerous trails and routes to explore, ranging from easy walks to challenging treks. Popular destinations include the Samaria Gorge and the White Mountains.
Sightseeing: Crete is steeped in history and culture, and there are plenty of sights to see. Guests can visit ancient ruins such as Knossos, explore traditional villages like Vamos, or take a tour of local wineries.
Dining: Crete is known for its delicious cuisine, and guests can enjoy a variety of local dishes at restaurants near their resort. From fresh seafood to grilled meats, there's something for everyone.
For guests who want to explore the area around their resort, here are a few tips:
Rent a car: Renting a car is a great way to explore Crete at your own pace. Many resorts offer car rental services, and there are also numerous rental companies in the area.
Book a tour: If you prefer a guided experience, consider booking a tour. There are plenty of tour operators who offer excursions to popular destinations around Crete.
Ask the locals: Locals are often the best source of information about the area. Don't be afraid to ask your resort staff or other locals for recommendations on things to do and see.
In conclusion, choosing to make holidays in Crete, Greece resorts is an excellent decision for those seeking a combination of history, culture, natural beauty, and relaxation. Crete is the largest island in Greece, offering a vast array of experiences, from stunning beaches and crystal-clear waters to ancient ruins, quaint villages, and delicious local cuisine.
The island's rich history and unique culture are reflected in its museums, galleries, and festivals, providing visitors with a deeper understanding of the island's past and present.
Additionally, the resorts in Crete offer a wide range of amenities, including luxurious accommodations, top-notch restaurants, and exciting activities for all ages. All of these factors make Crete, Greece, an unforgettable destination for anyone looking to escape and immerse themselves in a beautiful and unique environment.