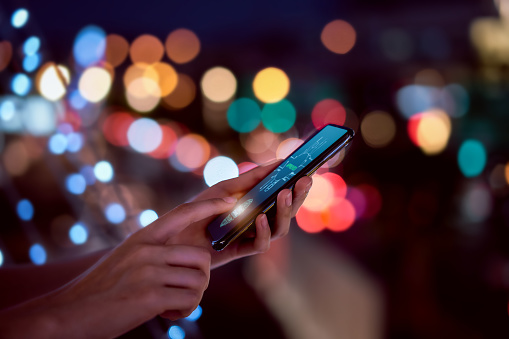 Google Play Store offers 2.56 million applications, while the iOS Apple Store has 1.85 million apps. There's intense competition in the market. You certainly wish to extend a warm welcome to your app users even before they download the app. The first impression is about the first few seconds the visitor spends on the app store page. For a potential application downloader, the page should be welcoming.
As an app store optimization company, we want to highlight the following steps to ensure a superb experience. Before that, let's get the basics right about app store SEO and search algorithm factors:
Elements that can impact the store search algorithm
Amazon Application Store, Apple App Store, and Google Play have unique sets of algorithms in place. Like the Google search engine, the search mechanism in these app stores display the most relevant applications depending on the user query.
App store search results bring 65 percent of downloads as per studies.
Both platform developers do not release details concerning the functioning of algorithms. They don't disclose how the mechanism rates applications. However, certain factors are known to influence results. Let's take a quick look at the list:
Possible ranking elements for Apple App Store:
Rating and reviews
Downloads and engagement level
App name and subtitle
URL
Keywords
In-app purchases
Update cycle
Possible factors for Google Play:
Application title and description
Rating and reviews
Number of downloads and engagement level
Update cycle
In-app purchases
Now, let's take a quick look at steps that can help you get the best out of smartphone application distribution platforms:
Page keywords
Which phrases would you likely use for searching the application in the online store? Note down these terms and update them in the app store keywords field.
Most application distribution platforms have their set of guidelines when it comes to keywords. These phrases need to be updated once every two months.
Don't forget to ensure that some of the selected terms describe the app's functionality and purpose. Plus, make sure you add the app name to the list of phrases.
Remember, irrelevant keywords may attract people who are not looking for your product. Such visitors will result in a high page bounce rate, further reducing the rank.
Long-tail keywords can help in achieving a better rank.
Checking the search volume for selected terms in Google Adwords is a good idea. But, relevancy has to be the first preference instead of keyword volume while choosing these search terms.
App description for both algorithms and humans
Google and Apple stores allow the use of product descriptions of up to 4,000 characters.
Which aspects should you include in the application description content?
The app store page description should include key features and benefits, primary keywords. Don't forget to add a CTA.
Divide the content into short paragraphs, use sub-headers and bold text wherever necessary.
Tell the prospect downloaders what they should expect in the app. Adding social proof can help in building trust. Don't forget to include details on security measures for data protection included in the software.
Keyword stuffing in the name of description is a strict NO because humans will be reading it and not algorithms.
Most page visitors would probably read the first two lines. Let an experienced copywriter create the description content because it needs to be crisp.
The copy should be able to elaborate on how the application can help customers in solving their problems.
Importance of app screenshots
Screenshots can create the perfect first impression when people visit your app store page. Images can also be influential enough to increase downloads, automatically resulting in improved ranking.
Use higher resolution images. Formats like JPEG or 24-bit PNG are most appreciated. Dimensions and other requirements may vary from one app store to the other. However, it is crucial to add at least two to five screenshots for various app screens.
When it comes to Apple's platform, images specific to each device are required.
You won't have to worry about images if you work with an ASO(Optimization) agency. Their in-house designing team will take care of images.
Share details for in-app purchases and subscription services
The service offered via your app can be free with limited functionality, subscription-based, or you may charge additionally for certain purchases.
You can earn your customer's trust by mentioning the subscription details and information about in-app purchases in the description. It helps in setting the right expectations in front of potential purchasers.
Apple has made it mandatory for app developers to share such information since 2015.
Encourage users to share reviews and ratings
Studies have pointed out that users avoid downloading apps that have a rating of less than 4.0.
According to news reports, Google will start displaying country and device-specific ratings on the app store by November. Thus, reviews become even more crucial for consumer acquisition.
Users would certainly be happy with an excellent user experience. Such highly-satisfied consumers might proactively find time to rate and review the application. However, as a developer, you should motivate every user to rate their experience. They should be able to do it from within the application.
Reviews, no matter positive or negative, are a sign of genuineness.
Promote your application with advertising
App store ad campaigns are essential for businesses that do not have a blockbuster crowd-puller app to their credit.
Apple Search Ads and Google Play App Campaigns can help promote your application by offering the best possible exposure.
Ads on both platforms are country-specific. With Google, you can promote the application on Google Search and YouTube besides the Play store.
As far as app promotion is concerned, the sky's the limit. Besides play store ads, you can also consider using the following ways for promotion:
Business websites
Public relation campaigns
Social media marketing
Influencer endorsements
On the endnote:
Offer a user-friendly experience right from the app store page with app store optimization. Why play risky when you opt for app store optimization services offered by digital agencies? Let experienced professionals launch and promote your product.