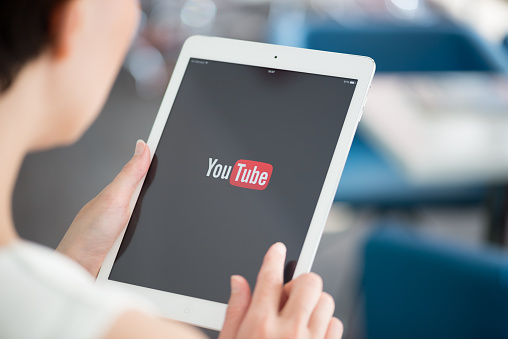 YouTube is the world's most popular search engine, and graphics significantly affect which videos people choose from the search results. So, if you expect your films to acquire more views and benefit from the exposure provided by YouTube, creating an eye-catching thumbnail is a requirement. The thumbnail for the YouTube video is the very first thing visitors see before tapping on it. Because it is critical for marketing your channel and gaining clicks, the layout of your thumbnail is an essential component of creating video for YouTube.
We'll show you how to create the ideal YouTube thumbnail to entice viewers and generate hits. All of these suggestions have been shown to work, and we are convinced they can benefit you as well!
Things to Consider while Designing YouTube Thumbnails!
There are numerous techniques to create engaging thumbnails, and you don't have to use every single piece of advice in this article for every one of your YouTube thumbnails. On the other hand, these ideas cover strategies that are recognized to help capture viewers' interest and improve the number of views on your films.
1. Make Use of the Proper Size
Thumbnails should be 1280 pixels by 720 pixels, according to YouTube. The 16:9 frame ratio is the most common for high-quality video content and YouTube promotion. When you choose the accurate size, your thumbnail will appear as you intended it to, with no cutting or trimming. It also guarantees that the image quality is adequate for all gadgets, including substantial desktop monitors.
2. Make use of vibrant colors
When people are searching YouTube, one of the most important aims for your thumbnail is to stand out. Bright colors can help your thumbnails pop out and receive more focus by using them throughout your design.
3. Add Title Text to the YouTube Thumbnails
Adding text heads to your video thumbnail has several advantages. The most important is that it provides viewers with more information about your clip. No matter how lovely, a basic image will not convey that your video is a fantastic tutorial that will answer one of your visitors' most pressing issues. Capture that fundamental notion in a captivating title that will pique the interest of individuals who will see your film. The text heads in the thumbnail could be numbered if you make a series. Numbered YouTube thumbnails, like-numbered shows and seasons on a Television program, can assist your viewers in maintaining track of the stuff they're watching. It also encourages them to look for more!
4. Select the Most Effective Font for Thumbnails
It's usually a good idea to get your audience acquainted with your brand and material. An excellent method to accomplish this is to maintain your thumbnails consistent in font style, striking colors, and a compelling design. That's fantastic if you've decided on your company's visual branding. For the text of the article, use the same font as your headline. Choose something plain and simple to read at a glance. Make sure that the font style reflects your company's brand.
What are the Means to Create a YouTube Thumbnail?
There are several thumbnail maker applications. Many applications are free, which makes a practical or attractive thumbnail for YouTube videos. 
1. Thumbnail Maker – Create Banners & Channel Art
So, as I previously stated, it is best to use this thumbnail creator to create thumbnails for youtube and image-related material. It is ideal not just because it is a free thumbnail maker but because it comes with pre-made themes and designs that you can quickly alter according to your preferences and then save from the download button. Download this app for free and open it on your computer or your phone. Log in or create an account employing a Facebook or Google account, then look for "YouTube thumbnail" layouts. You can find hundreds of templates that you can easily edit and customize or personalize according to the theme of your channel!
2. Affinity Photo
Many creative professionals across the globe have switched to Affinity Photo. It's blazing fast and compelling, so you can import and edit any Photoshop YouTube thumbnail design. Affinity Photo is a sophisticated program or thumbnail creator with a steep learning curve. However, once you've mastered the fundamentals, creating stunning thumbnails is a breeze.
3. Adobe Photoshop
Invest in an Adobe Creative Cloud membership if you can manage it every month. The last option is highly beneficial if you intend to edit your videos with Adobe Premiere and Aftereffects, which are included. The most significant part about Photoshop is that it's the firm's accepted standard. That's why finding a competent designer to develop a branded theme for you that you can alter is so simple.
Conclusion
Creating high-quality thumbnail images is critical if you want to promote your and Embed YouTube channel. Now you have covered the essential things which are required to make a compelling thumbnail. You'll earn more clicks from search results and views for your clips if you follow the tips in this article.