House hunting can be an exciting yet daunting endeavour. The process of searching for the perfect property that meets your needs and fits within your budget can be both time-consuming and challenging.
But with the right strategy, planning, and knowledge, you can make your house-hunting journey a breeze. This comprehensive guide will help you master house hunting and uncover your dream home.
In this article, you'll find essential tips and insights into every aspect of the house hunting process, from understanding your priorities and preferences to navigating the closing process. Whether you're just starting your search or are already deep into the process, we hope you'll find this guide helpful in making your house-hunting journey successful and enjoyable.
Preparing for the house hunting journey
Assess your financial situation
Before you embark on your house hunting journey, it's crucial to have a clear understanding of your financial situation. Including knowing your credit score, having a budget, and understanding how much you can reasonably afford to spend on a home. Be sure to consider the purchase price and the ongoing costs of homeownership, such as property taxes, insurance, and maintenance.
Determine your mortgage options
Once you understand your financial situation, you must explore your mortgage options. Ensure to research various types of loans and the interest rates and terms. It may also be a good idea to get pre-approved for a mortgage before looking for a home, as this will give you a better idea of your budget and make your offer more attractive to sellers.
Create a house hunting checklist
To help streamline your search and ensure you cover all your bases, create a house hunting checklist that outlines your must-haves, deal-breakers, and nice-to-haves for your future home. This list will serve as a reference point throughout your search and help you quickly assess whether a property meets your needs.
Understanding your priorities and preferences
Identify your essential criteria
While it's essential to be open-minded during your house hunting journey, it is crucial to understand your vital criteria in a home clearly. That is the number of bedrooms, bathrooms, square footage, and location. Having a firm grasp on your non-negotiables will help you quickly weed out unsuitable properties and focus on those that genuinely meet your needs.
Be realistic about your "wants" versus your "needs"
As you create your house hunting checklist, differentiate between your "wants" and "needs." While having a wish list of features and amenities you'd like in your dream home is natural, it's essential to be realistic about what you can afford and what is genuinely necessary for your lifestyle.
Be open to compromise
When house hunting, it's crucial to be open to compromise, as you'll unlikely find a property that perfectly meets your criteria. Being flexible and willing to make concessions increases your chances of finding a home that checks most of your boxes and fits your budget.
Researching neighborhoods and communities
Prioritize location
Location is a critical factor in your house hunting journey, as it can significantly impact your quality of life, commute, and access to amenities. Be sure to research neighborhoods thoroughly, considering crime rates, school districts, walkability, and proximity to public transportation.
Consider the community
Beyond the physical location of a property, it's essential to consider its community. Research local events, activities, and amenities to ensure the area suits your lifestyle and preferences.
Visit neighborhoods in person
While online research is valuable, there's no substitute for visiting neighborhoods in person to get a true sense of the community and its vibe. Be sure to drive or walk around at different times of the day to understand the area comprehensively.
Utilizing online resources for house hunting
Browse real estate websites and apps
Numerous online resources, including real estate websites and apps, are available to help you with your house hunting journey. These tools can help you get a feel for the market, browse properties within your budget, and track your favorite listings. Some popular real estate websites and apps include Zillow, Trulia, Redfin, and Realtor.com.
Use online tools to assess property value
In addition to browsing listings, many online resources can help you assess the value of a property. You can use tools such as Zillow's Zestimate or Redfin's Estimate to get an idea of a property's worth based on recent sales in the area. While these estimates are only sometimes 100% accurate, they can give you a rough idea of what a property is worth and whether it falls within your budget.
Research the seller's history
Another valuable tool for house hunting is researching the seller's history. You can use websites like PropertyShark or the county property records to find out how long the property has been on the market, any price changes, and whether it has sold in the past. This information can give insight into the seller's motivation and bargaining power.
Working with a real estate agent
Consider hiring a real estate agent
While it's possible to navigate the house hunting process on your own, working with a real estate agent can be a valuable asset. An experienced agent can help you to navigate the market, negotiate with sellers, and provide valuable insights into neighborhoods and communities. Before hiring an agent, research their experience, credentials, and reviews to ensure they fit your needs well.
Communicate your priorities and preferences
When working with a real estate agent, clearly communicating your priorities and preferences is essential. Be specific about your must-haves, deal-breakers, and nice-to-haves, as well as your budget and timeline. It will help your agent narrow the search and find properties that meet your needs.
Be open to your agent's suggestions
While you may have a firm idea of what you're looking for in a home, it's always beneficial to be open to your agent's suggestions and insights. An experienced agent can provide valuable advice on properties and neighborhoods you may have yet to consider, helping you find your dream home more quickly.
Attending open houses and scheduling private viewings
Attend open houses
Attending open houses is a great way to get a feel for a property and its potential. Be sure to take notes, ask questions, and pay attention to details like the condition of the home, the layout, and any potential issues or red flags.
Schedule private viewings
If you're serious about a property, scheduling a private viewing is essential. It will give you more time to explore the home, ask questions, and get a more accurate sense of whether it meets your needs. Be sure to bring a checklist and take plenty of photos to reference later.
Don't be afraid to ask questions
Be bold and ask questions at an open house or a private viewing. Ask the seller or listing agent about any potential issues or repairs, the age of the home's systems, and any other concerns you may have. The more information you have, the better equipped you'll be to make an informed decision.
Evaluating potential homes and what to look for
Consider the home's o condition
When evaluating potential homes, it's essential to consider their condition. Look for wear and tear, water damage, and structural issues. These can be costly to repair and impact the value of the home.
Make sure to have a termite inspection
Buying a house is a significant investment, and ensuring your home is free of any potential structural damage is crucial. A termite inspection before buying is an essential step in this process, as termites can cause significant damage to a home's structure. This damage can be expensive to repair and even make a home unsafe.
Before buying a house, a termite inspection will identify current or potential problems and give you peace of mind. Additionally, some lenders may require a termite inspection before finalizing a loan. Ultimately, a termite inspection is necessary for anyone considering buying a home to ensure you make a safe and secure investment.
Assess the layout and flow
The layout and flow of a home can significantly impact its livability. Be sure to consider factors like the number of bedrooms and bathrooms, the size of the living spaces, and the overall flow of the home. Considering how the home will fit your current and future lifestyle is also a good idea.
Look beyond the aesthetics
While it's natural to be attracted to a home with beautiful finishes and decor, it's essential to look beyond the aesthetics and consider the home's bones. Be sure to assess factors like the age of the roof, windows, and HVAC system, as well as the condition of the foundation and structure.
Making a competitive offer on your dream home
Understand the market
Before making an offer on a home, it's essential to understand the market. Research recent sales, current stock and demand in the area. It will give you a better idea of a fair offer and how to position yourself as a competitive buyer.
Work with your agent to craft a firm offer
If you're working with a real estate agent, they can help you craft a firm offer that positions you as a competitive buyer. It may include offering a higher price, waiving contingencies, or offering a quick closing timeline.
Be prepared to negotiate
In most cases, making an offer on a home will involve some negotiation. Be prepared to negotiate with the seller, and consider working with your agent to develop a strategy that meets both your needs and the sellers.
Navigating the closing process
Hire a real estate attorney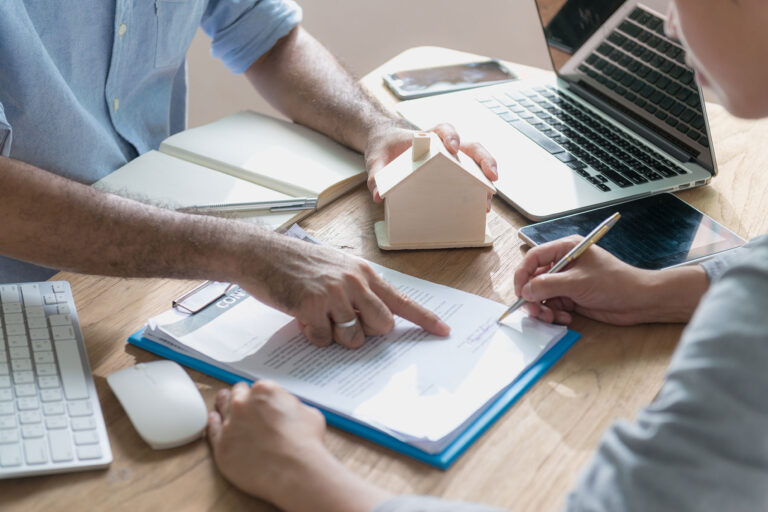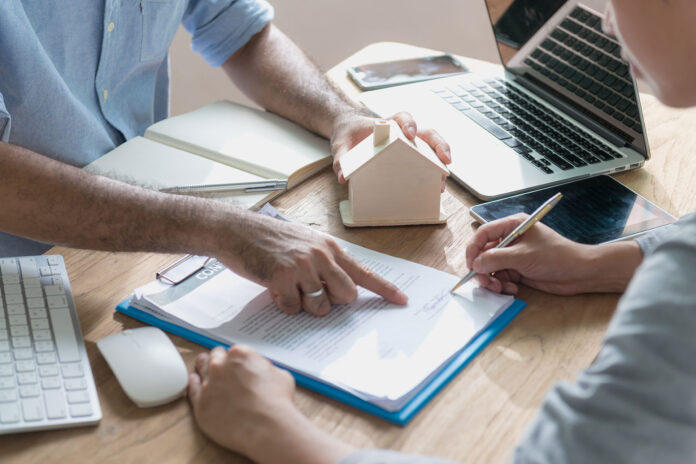 When navigating the closing process, hiring a real estate attorney to represent your interests and ensure that all legal requirements are met is essential. Your attorney will review the purchase contract, coordinate the closing, and handle legal issues.
Review all closing documents
Before closing on a home, review all closing documents carefully, including the purchase contract, loan documents, and other legal agreements. If you have any questions or concerns, don't hesitate to ask your attorney or agent.
Be prepared for closing costs
Closing on a home will involve various closing costs, including title insurance, appraisal, and attorney fees. Be sure to budget for these costs and understand what you're responsible for paying.
Conclusion and final thoughts on house hunting
House hunting can be challenging and time-consuming, but you can uncover your dream home with the right strategy and preparation.
Remember to be patient, flexible, and open to compromise, and work with experienced professionals like real estate agents and attorneys to guide you through the journey. Following the tips and insights in this guide, we hope you find your perfect home in no time.