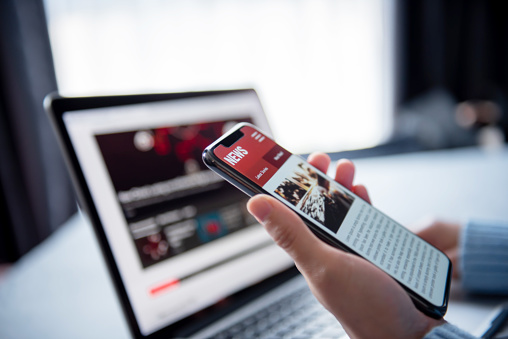 MediaTakeOut MTO News, also known as MTO News, is an urban media and gossip website that features breaking news on African American culture. It is, in fact, the top site of African American celebrity news and has breaking stories that were shared by major media outlets like CNN.
THE HISTORY OF MEDIATAKEOUT
After a career in corporate law, founder Fred Mwangaguhunga (mah-WON-gah-goo-HOON-gah) switched gears to the internet age and started an online laundry business. This gave the budding entrepreneur a better understanding of the world of online advertising and laid the groundwork for his next move. When he sold his laundry company, Mwangaguhunga got into blogging about celebrity gossip and news, and a few months after the site's launch, MediaTakeOut.com blew up.
At the present, MediaTakeOut ranks as one of the top 20,000 sites worldwide on Alexa and is receiving more than one million page views every month. It focuses on celebrity gossip, resharing stories, and breaking news that are sourced from sources and interviews. The site has been praised as breaking major urban celebrity news including the Chris Brown-Rihanna saga.
The CELEBRITY NEWS INDUSTRIES
It is estimated that the Celebrity News industry is an estimated $3 billion business and is part of the bigger category of media and news. In the past, print magazines such as People as well as US Magazine dominated the market share. But as web technology advanced and self-publication via blogging increased, the market changed and led to high-speed celebrity coverage. This led to the new era of gossip about celebrities that were on the internet as well as focused on breaking news with a speed of hyper-speed. Websites like TMZ as well as Perez Hilton were able to establish themselves as the leaders in the field of web traffic that translated to advertising revenue.
CUSTOMERS AND COMPETITORS
MediaTakeOut concentrates on a different audience than traditional websites for news about celebrities that draw a distinct number of competition. The site is specifically targeted at African American celebrity news and does this in a way that is distinct from the traditional media. in an interview, Mwangaguhunga speaks about the way he wanted to provide his viewers the complete picture of the urban celebrity, which Mwangaguhunga identified as a gap in the news about celebrities. He was inspired by the reality of the way African American celebrities, like Beyonce and Jay Z, were featured in magazines such as People however, magazines did not give them the same amount of attention as they do for like Brittney Spears or Kevin Federline. The gap that he wanted to fill.
Based on Mwangaguhunga's motives MediaTakeOut competes in a market which focuses on news about celebrities with an urban target. They compete with rollingout.com, bossip.com, thegrio.com, and larger urban media companies like BET.
MediaTakeout's Business Model
Similar to many news and media businesses, MediaTakeOut generates revenue through advertising. Its main selling point to advertisers is its high-traffic, urban audience who are primarily engaged with the content on the website. In the initial few years of its existence, Mwangaguhunga grew MediaTakeOut's web traffic to an extent that was comparable to BET along with another city arm of billion-dollar businesses. Big advertisers, initially skeptical, came in when they noticed the website's numbers of traffic.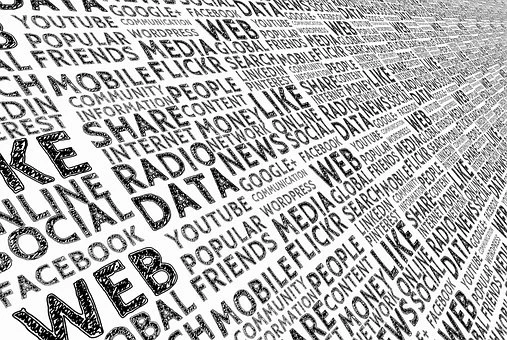 To its readers, MediaTakeOut offers breaking news stories, presented in a way that appeals to the audience. With the trust which is derived by being the top source for providing news about urban celebrities, The website is an array of sources that have provided information on the most significant stories in the world of celebrity news. People who want to stay informed stay updated with the latest news.
The MEDIATAKEOUT Success Factors
MediaTakeOut's success is due to various elements, including its focus on leadership as well as its strong brand equity. When MediaTakeOut was first launched, Mwangaguhunga drew inspiration from the tech industry such as Facebook and Twitter and focused on building an audience rather than monetizing it immediately. This enabled the website to expand in a way that was geared towards its target audience. For instance, the decision to concentrate on urban celebrity news was driven by data. as the website expanded, it was evident that the population of urban areas was engaged with the website and drove an increase in web traffic. Mwangaguhunga acknowledged this and moved the business in this direction. In just six months the website was profitable.
Through tailoring MediaTakeOut to its largest users it has been able to establish its second key success factor that is brand equity. Being compared to other major websites such as TMZ can allow the site to get advertising rates at a premium and also attract top sources for news. The best sources for breaking news are essential for a site such as MediaTakeOut since it boosts the number of readers. Views and readership increase, which equals profits.
Mediatakeout – LOOKING Ahead
With the growth and development of social media platforms, including Instagram Live and TikTok, users are reading news in a completely different manner. Instead of going to specific websites to check on the latest news, they are now receiving news updates on their feeds on social media. MediaTakeOut will have to change the way and platforms they broadcast the latest news to their followers to keep them entertained.
Also Read December Global Holidays