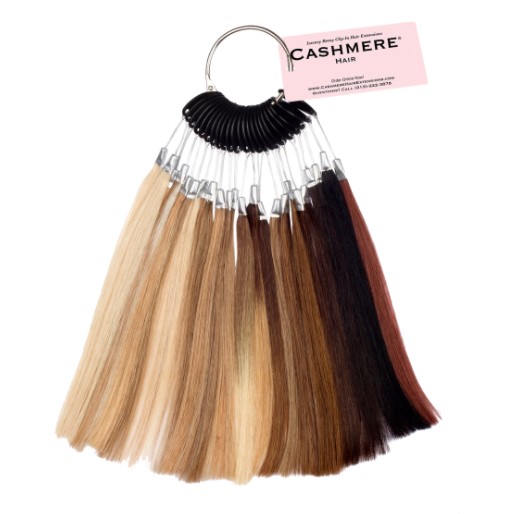 It can be tough to select the correct extensions based on your individual hair needs. Do you need clip-in extensions for a special event, or are you looking for something that will give you long-term results?
This article discusses the different hair extensions available and how you can select the right type for your specific needs.
Based On Your Hair Texture
The first thing to understand is your hair type. If your hair is thick and coarse, we recommend clip-in or tape-in extensions as they will work well with this texture. If you have more delicate hair that tends to break easily, the safest option would be a keratin-based extension.
Your Desired Look
The next thing to know is what kind of look you are trying to achieve. We recommend a keratin-based extension if you want curly hair as it gives the most natural-looking curls. If your goal is a straight hairstyle that's still on the fuller side, clip-in extensions will be the best option for you.
If you want sleek, straight hair without any volume, tape-in or keratin is the right choice for you.
Based On Your Complexion
We recommend golden or honey-colored extensions to enhance your look if you have a warm complexion. If you have cool undertones, ash blonde or light brown extensions would be the best match for you.
Based On Your Hair Color
If you have black or dark brown hair, it's best to choose a lighter shade of extensions. If your hair is blonde, we recommend going darker with the extension color so that it blends in seamlessly.
100% Human Hair
The best type of extensions is those made from 100% human hair. It is the most natural and can be styled just like your own hair. It also lasts the longest when taken care of adequately.
Synthetic Hair
If you're looking for a low-maintenance option, synthetic ones are a good choice. However, they don't look as natural as human hair and may not last as long.
Buying Option
There are several ways to buy extensions.
-You can go to a physical store and try on the different types of extensions before making a purchase.
-You can also order them online after considering your personal needs and preferences.
-Some salons offer extension services, so you may want to consult with them about what would be the best type for you.
Matching Your Personality
It is also essential to consider your style when choosing extensions. If you're looking for something more natural, we recommend clip-in or tape-in extensions as they blend in seamlessly with your locks while still giving them an extra boost of volume and length!
Going all out with keratin-based or synthetic extensions might be the right choice if you want a drastic change. Just make sure that they match your personality and style.
Required Quantity
The number of extensions you need will also depend on the type you choose. One set should be enough for most people if you're going for clip-ins. However, if you're getting keratin or synthetic extensions, you may need more than one set to achieve your desired look.
Proper Maintenance
You need to take care of the extension well to last longer. For example, you should always wash them with shampoo and conditioner before using a hair straightener or curling iron because wet hair can absorb the heat better than dry hair and prevent it from being damaged.
Professional Assistance
If you're not sure how to attach the extension yourself or want to make sure it's proper, then you should see a professional stylist for help. They can also advise you on which type of extensions would work best with your hair and lifestyle.
Budget
Before you decide on an extension, think about how much money you're willing to spend. Clip-ins are usually the cheapest option, but they don't last as long as other types of extensions. If you want something that'll last longer and look more natural, go for keratin-based or synthetic extensions instead.
Therefore, it is crucial to carefully consider the type of extensions you want and choose the one that best fits your unique needs. Many factors go into picking the right hair extensions for you.
The most important thing is to consider your personal needs and preferences before deciding so that you end up with something perfect.
The right type of extension makes all the difference in how well they look at you. They should be easy to wear and take care of, have a natural look (not plastic-y or fake), and last long enough without causing any damage to your natural hair.