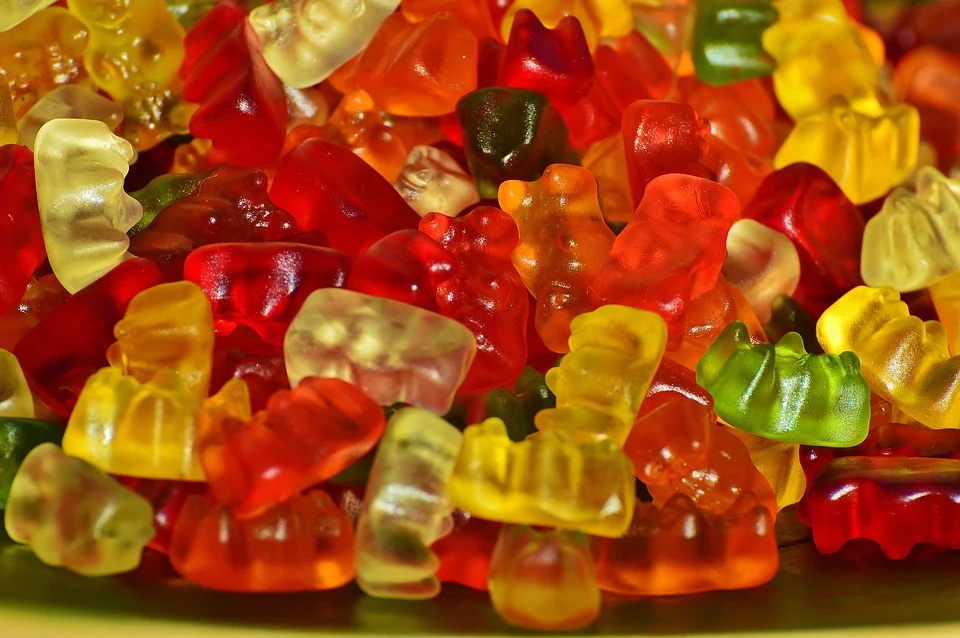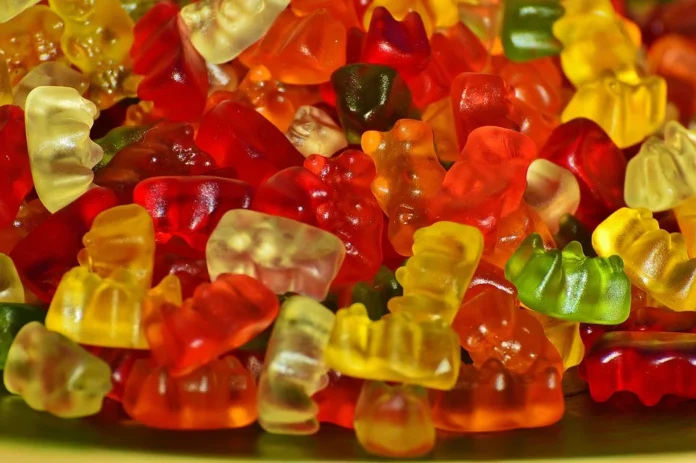 CBD gummies and tinctures are some of the best hemp-based products for managing anxiety. Remedies are easy to use and provide almost immediate effects, while gummies are simply delicious and offer a discreet way to ingest CBD.
Numerous clinical studies have shown that CBD can indeed help with anxiety. In a recent study on CBD in anxiety and sleep, 79.2% of patients experienced a significant anxiety reduction within the first month of taking CBD. Their anxiety levels remained low both during the CBD treatment and after a three-month follow-up.
Now, there are dozens of high-quality CBD gummies and tinctures out there, but not all of them provide anxiety relief or contain vegan ingredients. That's why it's vital to do your research before buying any products.
We've compiled a list of some of the top-rated vegan CBD gummies and tinctures from reputable brands that put safety and quality first.
How We Picked the Best Vegan CBD Products for Anxiety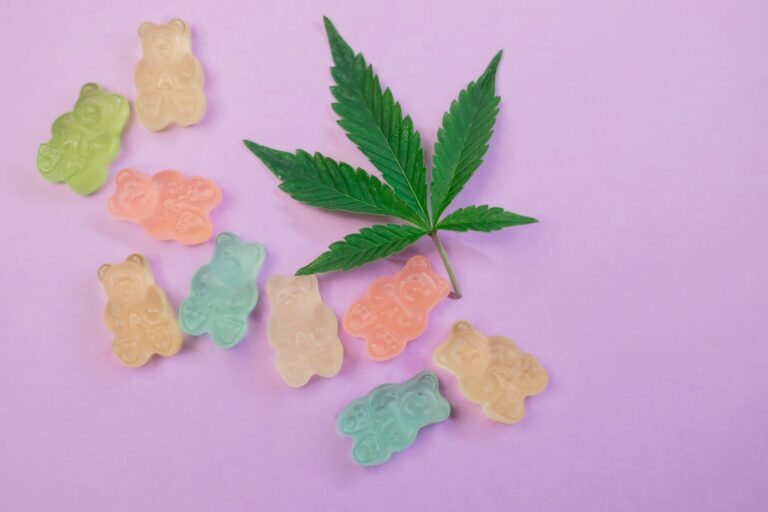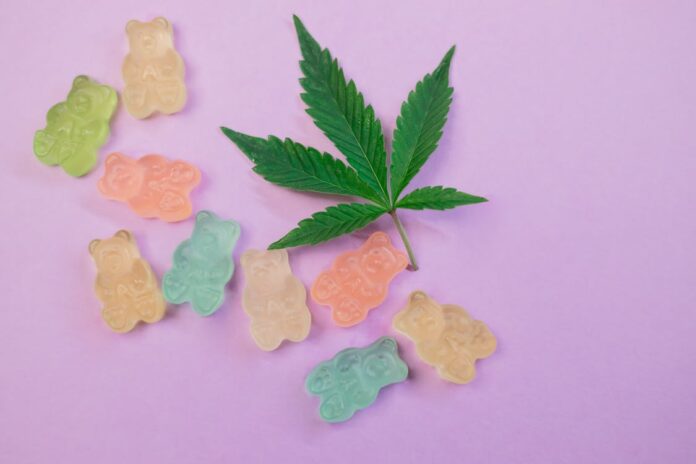 When reviewing some of the most popular CBD gummies and tinctures for anxiety relief, we considered the following factors:
Third-party lab testing

– T

hird-party labs check CBD products for quality and potency, ensuring they don't contain heavy metals, pesticides, GMOs, potentially harmful additives, and other contaminants. They check for the legal THC levels as well (≤ 0.3%). Always check for a Certificate of Analysis (CoA) and a Lab-Tested seal on the product label.
CBD source

– W

e made sure all the products come from federally legal industrial hemp farms that follow industry standards. We picked the brands that use proper cultivation and CBD extraction methods, ensuring their products don't contain more than 0.3% THC. 
Type of CBD

– T

here are full-spectrum, and broad-spectrum CBD products that contain various cannabinoids (including THC) and CBD isolate products that are THC-free and contain only pure CBD. We chose full-spectrum and broad-spectrum CBD products because of the entourage effect that proposes that CBD and THC act synergistically to produce enhanced results.
Ingredients

– We checked all the ingredients to make sure they were organic, vegan, and non-GMO. Our top priority was choosing products made with natural flavors and no artificial additives.
Brand reputation

– We sifted through tons of customer reviews and checked for potential FDA warning letters or wild claims that sound too good to be true. For instance, some brands claim their products can "cure" a condition or disease. CBD isn't a cure. It can only help you manage certain symptoms by helping your endocannabinoid system work more efficiently.
Whether you're looking for vegan CBD gummies or tinctures, or you'd like to manage anxiety with tasty Cbdgenesis delta 8 gummies, take our approach above to find a reliable provider.
Top 5 Vegan CBD Gummies and Tinctures for Easing Anxiety
If you want to use CBD for anxiety, you can't go wrong with the following products. They come from renowned brands that rely on third-party lab testing and have great positive user reviews.
CBDfx Vegan CBD Gummies & Calming Tincture
CBDfx Vegan CBD Gummies come from federally legal industrial hemp farms in the USA. They contain broad-spectrum CBD and all-natural ingredients that can help you ease anxiety quickly.
They're non-GMO, gluten-free, solvent-free, and cruelty-free. They don't contain artificial sweeteners or corn syrup but rather natural flavorings for a delicious taste. You can choose from three different flavors: mixed berries, apple cider vinegar, turmeric, and spirulina.
The CBDfx Calming Tincture contains full-spectrum CBD, CBN for ultimate relaxation, and a curated blend of calming terpenes. It's 100% organic, vegan, gluten-free, non-GMO, solvent-free, and cruelty-free.
Sunday Scaries Vegan AF Gummies & CBD Oil Tincture for Anxiety
Sunday Scaries offers high-quality, USA-made Vegan AF Gummies that are ideal for balancing your mood throughout the day. They're plant-based, broad-spectrum, THC-free, and contain organic sugar for sweetness.
They even come with vitamins D3 and B12 that can help improve your neurological system's proper function. Every Vegan AF Gummies bottle offers a mix of flavors, including tangerine, cherry, lemon, and lime.
The 500-mg CBD Oil Tincture for Anxiety from Sunday Scaries is the same in terms of ingredients, with organic coconut oil and organic stevia instead of sugar. Tasting like a flavorful fruit punch, it can calm your mind and boost your mood before you know it.
Joy Organics Vegan CBD Gummies & Organic CBD Tinctures
Joy Organics, one of the leading CBD brands in the USA, offers vegan CBD Gummies and USDA-certified Organic CBD Tinctures.
Their vegan CBD Gummies are organic, broad-spectrum, non-GMO, THC-free, cruelty-free, and no corn syrup. They can help you reduce stress and anxiety, take the edge off, and unwind without losing focus. You can choose from a strawberry lemonade or a green apple flavor.
The brand's cruelty-free Organic CBD Tinctures contain full-spectrum CBD, organic MCT oil, and organic stevia. They're great for relaxation and sleep and come in lime, lemon, orange, and mint flavors. There's a coconut-and-pineapple blend as well and an unflavored tincture with organic extra-virgin olive oil.
CBDistillery Vegan CBD Gummies & Relief + Relax CBD Oil Tincture
If you choose CBDistillery, you'll fall in love with their new vegan CBD Gummies. They contain a CBD isolate with no THC, GMOs, gluten, or allergens. They're kosher, too, and have sugar, tapioca syrup, and natural flavors. Each bottle comes with a mix of raspberry, strawberry, and strawberry-lemon flavors.
The CBDistillery Relief + Relax CBD Oil Tincture comes from non-GMO industrial hemp and contains full-spectrum CBD and fractionated coconut oil (MCT). It's available in various strengths, including 500 mg, 1000 mg, 2000 mg, and 5000 mg.
Chief Botanicals Vegan CBD Gummies & CBD Oil Tincture
Vegan CBD Gummies from Chief Botanicals come with 100% natural ingredients. Their full-spectrum CBD formula can give you the anxiety relief you need throughout the day.
These cruelty-free mouth-watering gummies have no artificial flavors or sweeteners but instead organic brown rice syrup and cane sugar.
The Chief Botanicals CBD Oil Tincture has no additives or preservatives and comes with a full-spectrum CBD extract from non-GMO industrial hemp. It even contains hemp seed oil, a vegan source of complete protein rich in essential Omega-3, Omega-6, and Omega-9 fatty acids.
Summary
Dealing with anxiety can be challenging, but these vegan CBD gummies and tinctures can help you manage it effectively. If you decide to try them, make sure you start small to determine your need's correct dosage and potency.