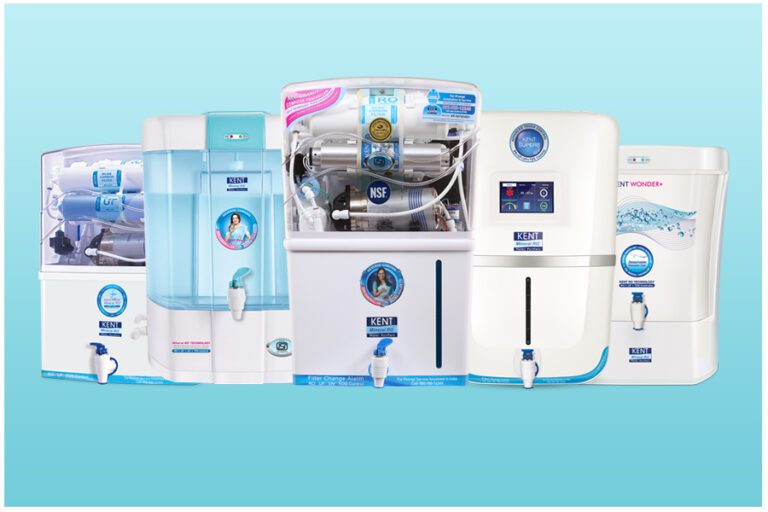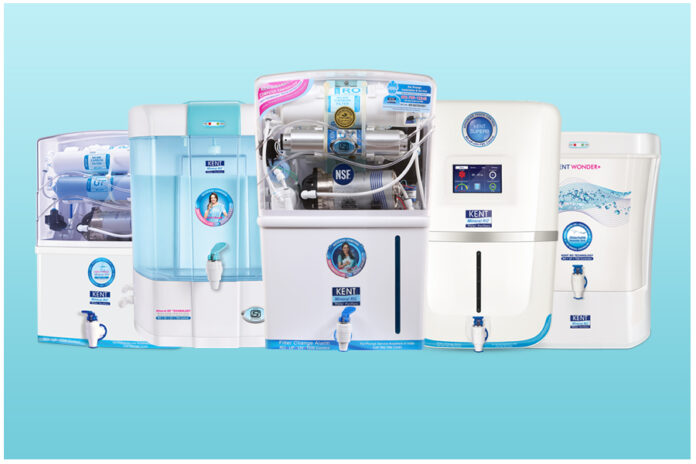 Kent's RO purification system not only kills the germs but also removes harmful particles and unwanted molecules from the water. Moreover, it keeps the necessary minerals of water intact, thus enhancing the water quality. Many added benefits and positive performance reports have made Kent Water Purifiers the undisputed leader in the water purification appliances section. 
Besides that, the Kent water purifier price is very reasonable, so that everyone can avail it at an affordable price.
Reasons Why Kent Water Purifier Is Popular
Improved taste of water
Kent Purifiers remove chemicals and bad odor agents from the water with the help of the two carbon filters – pre-carbon filter and post-carbon filter. While the pre-carbon filter sucks in the smell-producing molecules and hazardous particles, the post-carbon filter absorbs any remaining polluting particles from the water. 
This dual filtration process makes the water crystal clear and devoid of any terrible smell. In addition, a specially designed RO purifying system retains the essential minerals, which in turn enhances the taste of water.  
Reduced possibility of cancer
Pancreatic cancer, stomach cancer, colon cancer, lung cancer, and many other incurable diseases find their origin due to the prolonged exposure to toxic particles produced as a byproduct of chlorine in the water. Kent RO purifier removes all these particles from the water to produce pure drinking water. 
Protection from common diseases
Kent purifiers kill all kinds of disease-causing microorganisms, usually present in unfiltered water. Be it a virus, bacteria, or fungus, the purifier stands tall as a guard against all of them. You can stay assured to get clean water every day, which is indeed, great for your immunity. Thus, it has turned out to be so popular among the people in the market. 
Great for kids
Purified water from Kent is suitable for the kids. If a child drinks water containing dangerous chemicals from unfiltered water, it may affect their health. Kent water purifier's extensive RO system produces pure water that your children can drink safely and enjoy the taste as well. 
Affordability
The best thing about a Kent RO purifier is that it is reasonable and doesn't make a dent in your wallet. As almost everybody can afford it, the filters are trendy among the common mass. Instead of buying mineral water bottles, you can cut the cost by owning a Kent water purifier for your home. 
Super Effective for coastal residents
The seawater is not suitable for daily use. It contains many harmful elements and salts that a typical filter cannot eliminate. Kent Water purifier with RO filters these objects and makes them perfect for drinking. Thus, Kent Water Purifiers are an excellent option for people. Moreover, water from the seas has a high TDS level and makes the water unpleasant to drink. However, the Kent Water Purifiers balance the composition of minerals and make the water ready to drink. 
Great for cooking purposes
The RO purifier from Kent removes the extra chlorine and other impurities from water. Purified water coming out from Kent water purifiers is great because the added minerals in the water make your food more tasty and healthy. 
Low power cost
Kent water purifiers consume a small amount of electricity to run. As it consumes less energy, it cuts off the bill you need to pay monthly. Thus, it is one of the biggest reasons why they are so popular. If you want to keep track of your day-to-day expenditures and are interested in Just Energy rates, consider switching to a prepaid energy plan and investing in a Kent water filter.
The growing popularity of the Kent ro purifier is due to its reasonable price and extraordinary services. Besides filtering and producing clean water, the purifier consumes less electricity and also lasts longer. So, if good health and a great intestine are your priorities, then you must get a Kent Water Purifier  for your home. 
Are you worried about the Kent water purifier price? Well, don't worry! Bajaj Finserv EMI Store allows you to buy all kinds of appliances you want to buy on credit. You can utilize the Bajaj Finserv Network Card, which comes with a pre-approved limit of 4 Lakh rupees. You can purchase the appliances now and pay the outstanding amount in 3-24 months. Some of the items also have the facility of No-cost EMI on zero down payment. All these great deals have made buying appliances online more lucrative. So what are you waiting for? Go, buy Kent Water Purifier from Bajaj Finserv EMI Store and make a difference in your health.
For more articles to read