Dubai is an amazing, almost magical city. A hypermodern miracle of combining past and heritage, with the incredible achievements of the human mind today. Located in the eastern part of the Arabian Peninsula, it belongs to the United Arab Emirates and represents the concept of development strategy, luxury, wealth, architectural stunts of incredible shapes and sizes. Dubai has 7 times more foreigners than locals. That speaks volumes about its fascinating potential.
The UAE is the third richest country in the world, behind Qatar and Luxembourg. Sudden prosperity arose about 50 years ago, with the discovery of large sources of oil. The former production and trade was based exclusively on pearls, and today the UAE is the leading producer of oil, its derivatives, aluminum and cement.
Business people and tourists from all over the world flock to this 'Promised City'. This uninterrupted river of people is coming to admire this dream city, and those who come for business are aware that they have an incredible chance and luck to cooperate with such sources of power.
Types of transport in Dubai, if you came for business:
Regardless of the reasons for your arrival in Dubai, you must know that it is a huge city and that walking, cycling, scooters and such means of transport can only be used for recreational tours, nearby. The roads that stretch in all directions are 100 km long, so Dubai is definitely not a city where hiking is recommended.
1. Rent-a-car
It is known that car rental offers are ideal for business people. They can choose cars that are adequate to their needs, have absolute freedom to move where and when they want, have no time limits, and the price, when everything is recalculated, will eventually be favorable, in relation to all the benefits that this variant provides.
When it comes to car rental, there is Dubai's champion offer, as in many other sectors. Absolutely all the possibilities are in front of you, even the ones you can't even imagine.
Cars, all models, performance, sizes. Luxury, economy, SUV… everything is at your disposal. Visit here too check all available models. Whether you need a car for a couple of hours, 24 hours a day, seven days a week, nothing is a problem. Also, it is possible to rent a car with a driver and thus save yourself from navigating an unknown city and breaking through the traffic jam of Dubai.
Agencies that deal with car rental services in Dubai, are at the highest level of business and offer. This is something that does not need to be proven. Every car is almost new, thoroughly serviced, safe and reliable to drive. Tires, car cleanliness, air conditioning, full tank – you don't need to spend a minute of worry and thought on that.
Also, very often, these agencies have large daily or weekly discounts, sometimes up to 50%. The competition is great and strong and everyone is trying to win a special place in the market with their specifics and gain their clientele.
You can book and pick up cars at the airport upon arrival, then it can wait for you at the hotel or in the accommodation where you are staying.
2.Taxi
By taxi, you will arrive safely at your destination as soon as possible. You have to take into account the crowds, which are constant in Dubai and that slowness is what you have to get used to in Dubai. Therefore, go earlier, wherever you want to go, especially if it is a business meeting.
3. Metro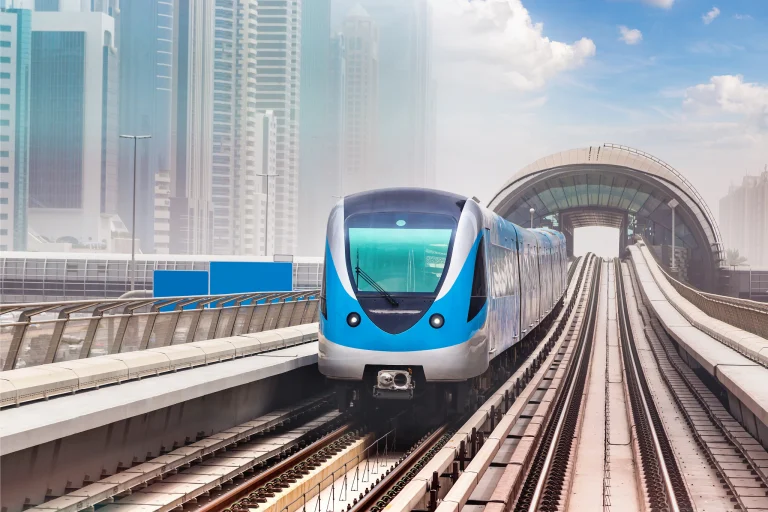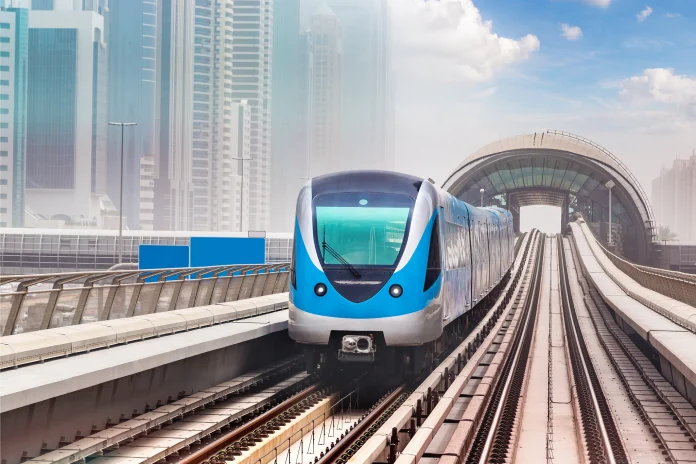 The metro in Dubai, as in all other cities, is the fastest way to get around. Considering the huge city distances, atypical for most cities, the metro is for every recommendation. It all depends on what suits you and what your needs are in Dubai. If you are a tourist, you have your own schedule, but you are not strictly tied to time. If you are in Dubai for work, then you certainly have appointments and you are probably more convenient to rent a car and a taxi, because you arrive exactly at the agreed place. Dubai Metro is very cheap and very popular, as one of the ways of transportation to Dubai.
4. Dubai marina water bus
This is one of the wonderful experiences, which does not mean exclusively transportation. Dubai is imposing and well-groomed on all sides and the water bus ride allows you to get to know Dubai from another perspective. A trip over turquoise water, sea breeze and a drive of about 20 minutes, will make this ride unforgettable. The view of the glittering city, from the sea, makes it fascinating, we almost believe that in front of us is a mirage. If you have time, do not miss this unique experience, at affordable prices.
5. Dubai monorail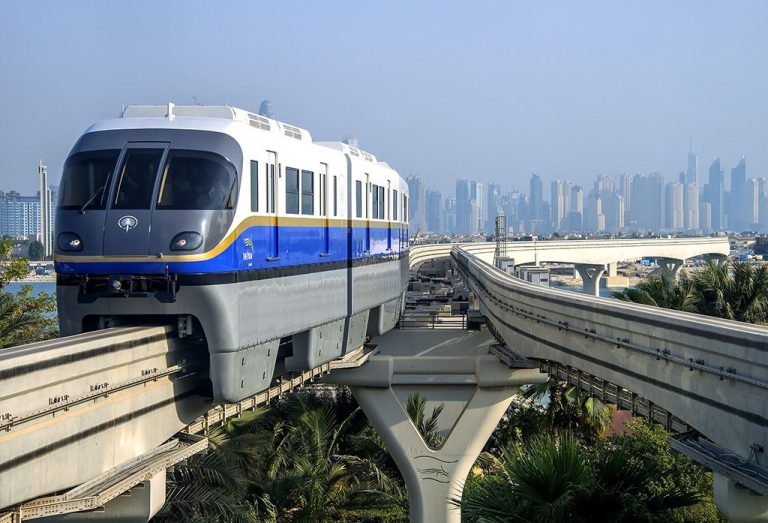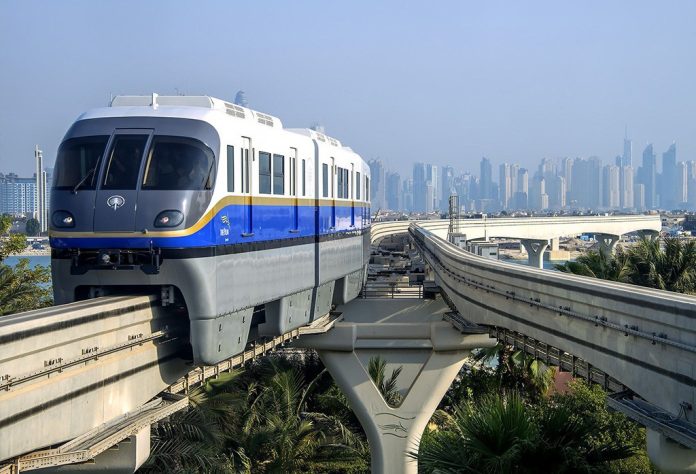 It is a practice here to think about all aspects of life. For business, for tourism, for rest and relaxation. That is why life in Dubai is beautiful and easy, on many levels. Dubai monorail is the fastest way to get from Palm Jumeirah station to Palm beach. This train is privately owned and the price of its ticket is not regulated by the state. And it can comfortably and beautifully cross a part of the city. If you are stationed there or have meetings, this train can take you quickly to your destination.
Conclusion
You will certainly not be left without transport or unfinished business in Dubai. The possibilities are exceptional, diverse, both in terms of price, type of transport, and experience along the way. Common to all modes of transport is that everything is easily accessible, public traffic is affordable, and car rental has its affordable offers. Also, all types of transport share state-of-the-art equipment with the highest levels of technology, air conditioning, without which it is impossible to live in the Emirates, cleanliness at an enviable level and friendly and attentive staff. When you visit Dubai and see at what level it lives and works, you will realize that it is far ahead of the 21st century and that it is still taking giant steps forward.