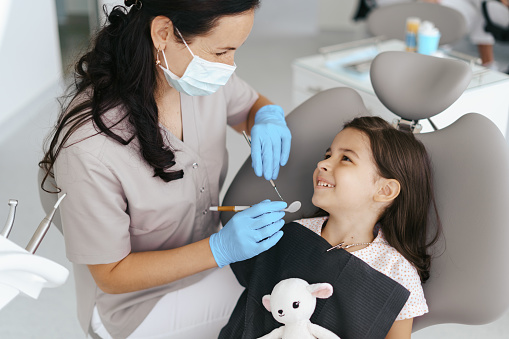 The American Dental Association reports that approximately half of the United States population visits a dentist at least once every six months, 15.4% visits at least once a year, and 11% visits a dentist at least once every two to three years. California leads the chart for the most registered dentists in the report, with more than thirty thousand practicing dentists. 
The best dentists can be found in Los Angeles and its suburban areas, such as Tarzana or Santa Clarita. If you are suffering from a dental problem, it is best to book an appointment. You can make a quick search on the internet and find either a general dentist Tarzana or any other type of dentist meant for a specific dental problem. 
Dentists are of various kinds, each specializing in a particular dental issue. Therefore, it is wrong to think that there is only one type of dentist catering to all dental ailments. The field of dentistry is vast, and there are different verticals of specialization. Here are the different types of dentists that you should know about:
General Dentists
General dentists are conveniently available. They are the ones responsible for performing regular cleaning of the teeth and conducting usual dental checkups. If a general dentist diagnoses any serious ailment, they will refer you to an expert. 
Pediatric Dentists
A pediatric dentist specializes in giving dental care to children and teenagers. Like there are different doctors for children, there are dentists for children who understand the anatomy of a child's body and ways to deal with their dental problems. The scope and treatment of children's dental health are different from adults. 
Orthodontist
Orthodontists are dental experts who are responsible for fixing jaw alignment problems using various unique treatments and devices like braces, wires, or retainers. 
Periodontists
They are dentists that specialize in diseases and other ailments pertaining only to the gums. While a general dentist will work to prevent any problems in the gums but if there are any, they will refer to a periodontist who will provide proper treatment. 
Endodontists
A damaged nerve can cause tremendous pain and make chewing anything challenging. Endodontists are specialists that fix issues in the nerve endings of the teeth. They are qualified to repair tooth decay, nerve damage, and other problems by performing root canals and other treatments.
Oral pathologists and oral surgeons
Unlike other dentists that perform minor treatments on teeth and jaw, oral pathologists and oral surgeons perform surgeries to treat severe oral problems of the jaw and teeth. However, oral pathologists and surgeons may need to work with other specialists such as a general dentist or an ENT specialist (ear, nose, and throat) for better diagnosis and treatment. 
Prosthodontists
Compared to other dentists who deal with dental ailments and diseases, a prosthodontist is a cosmetic dental practitioner. A prosthodontist can help patients improve the appearance of their teeth and correct their smiles by performing teeth whitening, installing veneers, dentures, or crowns. 
Thus, dentists are of various kinds. And it would be best if you knew your dental problem and reached out to either a general dentist or a specialist. It would help if you visited your general dentist at least once every six months.