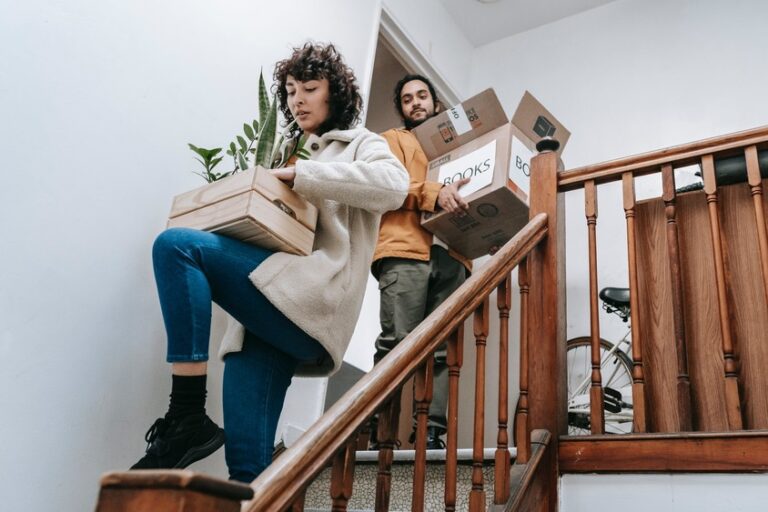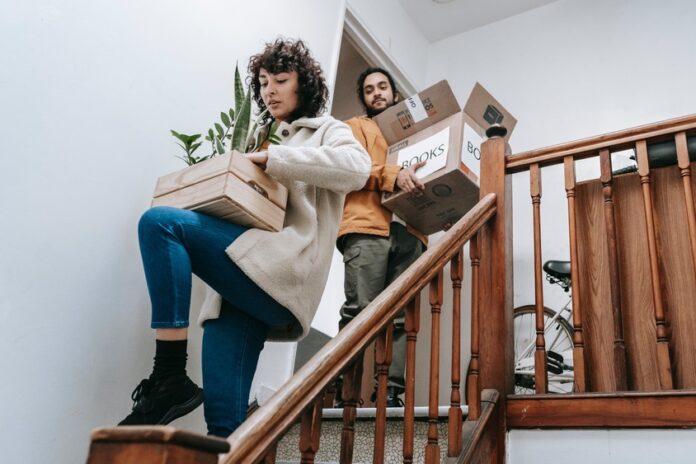 Whenever a person plans on shifting places, they ideally have a few months' notices. Moving out of your home is not something you do every other day. It is a long-term plan and a time-consuming task where you have to think about the tiny details. However, some people do not have the luxury to plan. They have a short move-out notice, and they have to relocate in that limited time frame.
If you are also facing the same situation, it is best to put this time to use and move out efficiently. No wonder shifting is a hectic and stressful job, significantly when you are lagging behind time. However, your constant worries will not accelerate the shifting process or make it any easier. You must realize that you have a lot to care about, and overthinking will not help.
There is nothing wrong in saying that you can move out easily within short notice. To make that happen, you need to keep a few things in mind and move out before the deadline. If done right, you can have a smooth shifting process. You might even have fun during the journey and feel good that you shifted sooner than later.
Now, it all comes down to how you plan to move out timely. You will find shifting super challenging if you keep procrastinating and delaying the process to the very last days. Rather than leaving everything for the last week, sort out your moving process and the relocation options you have. You can also hire moving companies to help shift and move out successfully without asking for any hassle. We suggest you learn more about their services and previous moving experiences and reviews if you consider this idea.
For your ease, here are five useful tips for relocating to a new place on short notice.
1- Stay Calm and Take Heavy Breaths 
Speeding up your move-out process might be overwhelming for you. However, try not to let it get to your head, or you will delay the process further. When you find out about the short notice, compose yourself. Take deep breaths and remain calm, as this is your only option. By taking unwanted stress, you will only make things worse. So trust the process and accept the reality. Rather than overthinking how you will do everything on time, think about what you can do in this time frame. With a positive attitude, it is possible to move to a new place successfully. 
2- Start Organizing Everything
The minute you calm down your nerves, start planning the move-out. It is best to get yourself organized and have a plan in action. The very first step will be creating a checklist and following a timeline to move out fast. Both of these things are extremely crucial to work against the clock. Now, finish your to-do list, such as packing the entire house, transferring your children from school, arranging your papers, and so forth.
Next, create a timeline or an order of things to move out efficiently. For instance, you make all the necessary arrangements on day one and start packing things from day two. Try to prioritize different tasks along the way so you do not miss out on anything.
3- Take Your Friend's Help In Moving Out
Moving out on such short notice calls for an extra pair of hands. You can always ask your friends to help you shift swiftly. After all, moving out on your own becomes even more challenging if you are running low on time. However, with some additional help from your friends, you will feel much more confident about finishing tasks timely. They will support you during this tough time and take some burden off your shoulders. You can divide your friends into a team of two or three and allocate different tasks to them. In the meantime, you can run any necessary errands and get done with most of the pending chores.
So do not hesitate to call a bunch of friends and have fun while moving out. You can ask them to stay overnight and get extra stuff done while watching a movie and eating pizza. Only having some friends over will be such a relief for you, let alone taking their help to pack stuff.
4- Act Smart While Labeling The Boxes
Many people make the mistake of NOT putting up labels on their boxes. They do not care much about the labels and plan on tearing them open to find out where they go. If you are moving out on short notice or after a few months, labeling the boxes comes first. It is always wise to label boxes according to the items they carry. For instance, crockery and utensils need to go in a separate box labeled as "kitchen items." Try to follow the same rule for everything you pack in the boxes. You must add small notes on the boxes, like "fragile," "valuables," "handle with care," etc. In this way, if you need to find anything before moving out, you will know where you have placed it.
5- Hire Professional Moving Services
Another option to consider on a speedy move-out is hiring professionals and letting them do the job for you. Now, you must opt for professional movers if you have the budget for it. Since you are relocating in such a short time, it is best to let the experts do the needful. They are proficient at managing short-term moves and will sort out everything for you. While they are planning the move, you can take care of other things, like finishing the paperwork for your new place. Now, it is up to you whether to take their help for packing only or let them organize the entire shifting process. While hiring professional movers, look for a firm that is insured and has good reviews. You can also negotiate the prices with them or settle on a quote for the overall relocation.
The Bottom Line:
By following the tips mentioned above, you can plan a smooth move out and shift on time. Also, it is best to calm your nerves during the process and enjoy the last moments in your old place. While moving out, cherish the time you have spent there and be optimistic about moving to a new home. So what are you waiting for? The clock is ticking fast! Start planning your next move and have fun while doing so with the help of these tips.