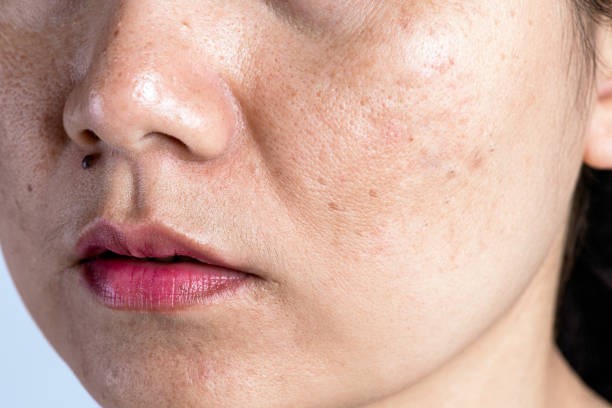 The skin is made up of delicate skin cells that are easily affected by various factors both internally and externally from the environment. All skin issues that appear on the face such as acne, acne scars, pigmentation, tan, freckles, fine lines, and wrinkles are all a result of the sensitivity of the skin to react to the various internal and external factors that cause these effects. 
Skin pigmentation can be one of the toughest to deal with as there are no certain reasons why they appear. But they can be managed with skin pigmentation treatment with the help of the latest skin healing technologies that are used by dermatologists these days. 
What is Skin Pigmentation?
Pigmentation and hyperpigmentation are skin conditions in which the skin changes color and has small patches of discolorations across their face due to various factors. It can be caused by photodamage by the sun rays or it can be due to an internal problem such as hormones or vitamin deficiency. 
Whatever be the reason, the skin discoloration and patchiness on the face can cause some aesthetic challenges for the patient and may force them to seek help. There are several pigmentation and hyperpigmentation products in the market that serve as OTC (over-the-counter) options to help with the condition. 
But only a few of them may ever be proved useful as they usually use very mild formulations and are quite generic, which means they are not meant to suit all kinds of skin and all kinds of issues. 
For someone who has pigmentation issues, a tailor-made option is required where a skin specialist can take a personal look and decide a skin pigmentation treatment method based on the type of skin, the type of pigmentations, the pattern, and the intensity of the pigmentation. 
Based on this information, a dermatologist will be able to suggest the right kind of treatment method that would help in controlling and managing the issue for a permanent result.
Pigmentation Treatment Options
There are many kinds of skin pigmentation treatments that are available these days. Some of the most popular methods are listed below:
There are many topical creams and ointments that are made available to patients with pigmentation issues. Many of these ointments have strong compounds such as glycolic acid, azelaic acid, kojic acid, and salicylic acid that help in lightening the dark spots and evening out the complexion.
For those who have more severe pigmentation issues that cannot be fixed with topical treatments, the same acids are used in a peel format and applied over the face to help remove the first layer of the skin. This helps in getting rid of the dull and discolored skin and reveals younger, more radiant skin beneath.
For those patients who have severe pigmentation issues, laser light-based therapies are the most desirable options to help correct the issue. There are many types of treatments such as Q Switched Laser, Er YAG Laser, Intense Pulsed light Laser technique, and Alexandrite Laser. Each one has its own advantages and is useful in various degrees of pigmentation removal.
In this technique, a stream of microcrystals or a diamond head exfoliates the skin so as to cause mild abrasion over the skin. The abrasion helps in tricking the skin to produce more collagen and therefore helps in covering up dark spots that even out the skin tone and complexion.