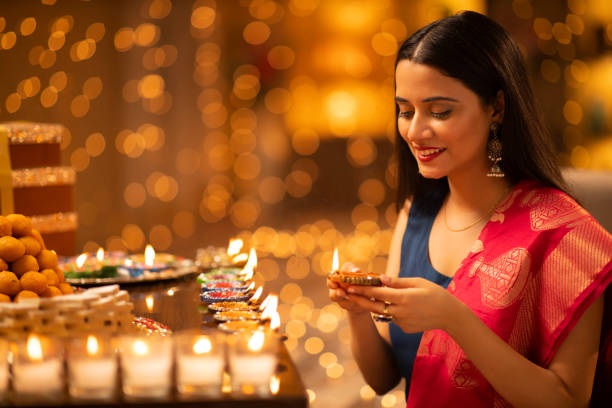 India is the land of diversity. Ethnic clothing or the ethnic wear of India is another parameter that explains the characteristic of the diversity of the nation. Traditional Indian clothing has earned numerous admirers from people from all over the world. 
The unique craftsmanship with which those skilled artisans design and create the Indian traditional dresses is actually incredible. All forms and types of clothing are quite amazing and thus require a lot of labor and a keen eye for details.
Nowadays, many of these skills are dying because of the huge cost of production and few customers who can afford the costly dresses. Today we will discuss the benefits of these ethnic wear to our life.
Before discussing the benefits, we will talk about the types of Indian traditional dresses or ethnic wear.
Different types of ethnic wear in India
The ethnic wear or the dresses of the Indians are entirely different from the looks of western wear. Each of those traditional outfits in India depicts and tells about the different cultures in India. 
If you carefully look at the northern area of India you can be able to find women wearing the dress known as salwar-kameez and men wearing kurta pajamas. Apart from the traditional wear of India known as the saree, the salwar-kameez is another very popular ethnic wear in India.
In the Southern areas of India, you can be able to see many women in sarees that have been beautifully draped in various styles according to their different or varying cultures. Men do wear the lower dress known as dhoti. 
Sarees are actually 9 feet long in those areas and it is one of the most popular clothing among Indian women in which they look really attractive and amazing.
Benefits of ethnic wear
Most Indian women prefer the traditional dresses or ethnic wear of India when it comes to attending various occasions and festivals.
Ethnic wear or traditional dress of India gives you a superior and classy look while bringing out the inner beauty of any woman. Indian ethnic wear has a wide range of options, such as sarees, lehenga choli, salwar suits, and many more. 
Here are some of those traditional dresses that can give you a perfect look according to the occasion.
Lehenga-choli: It is a special type of ethnic wear for women from the states of India like Gujarat, Rajasthan, Punjab, Madhya Pradesh, Haryana, Bihar, and many more. It is a three-piece attire and is good for wearing on ceremonial occasions. The fabric of this ethnic wear is velvet, brocade, satin, silk cotton, crepe, and many more.
Anarkali suits: These ethnic wear is rich in look and is good for attending various types of parties, marriage functions, and other festivals.
Salwar-kameez: This is a three-piece suit and is very comfortable and easy to wear. It comes in numerous types of designs, colors, and fabric according to your choices and also the weather. 
Sarees: The best and most attractive ethnic wear of Indian women is the saree. The saree has a natural beauty and comfort within itself. It is suitable for any kind of purpose and occasion according to its look, color, and numerous fabrics.
Imagine yourself in Saree or Anarkali suits and how beautiful you're going to look. You can add extra embellishments like bracelets, and ethnic scarf, and a corsage of flowers. You can get some advice here about what flowers to use.
Hence, all of these ethnic wear of India has various types of advantages and thus can bring a smile to the face of any woman.