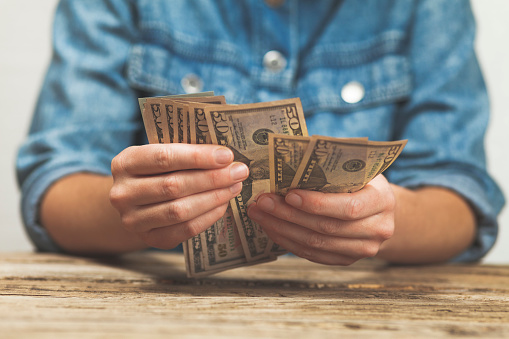 Introduction
The Covid-19 pandemic is undoubtedly one of the most devastating incidents of recent times. It has worked as a curse to humanity breaking all the norms of life. Probably, there is no human being on the earth who has not faced some adversities of the pandemic.
Apart from being the reason for personal losses to many, the pandemic has resulted in a global economic breakdown in 2020. In such a situation, many companies terminated, and many people lost their jobs. 
Even now, the third or the fourth wave of the pandemic is actively ruining lives, businesses, and jobs in many countries. However, in this post-Covid era, business processes have majorly shifted to the digital world. This paradigm shift has bought a ray of hope for entrepreneurs.
New business setups and organizations are setting up with majorly tech-savvy youngsters globally. So, if you are concerned about the effective ways to make money in the pandemic, this article is for you. Here, you can learn about the five best ideas to make money during this pandemic. 
Five best ideas to make money in the pandemic
The list below contains the top five effective ideas to make money at the present pandemic. You can follow one of the approaches and start earning decent amounts. Nevertheless, remember never to compromise on dedication and hard work. 
Launch an online business
If you are already experienced working in a specific niche, try to launch an online business. It can help you earn good profits within no time. There are several approaches to start a business, some of which are as follows:
Launching an e-tutorial website- You can launch an e-tutorial website and provide e-tuitions to students. Apart from the conventional subjects, you can give tuition classes on music, drama, elocution, and photography. 
If you get proper exposure, chances for competing with major e-learning sites would be there. Furthermore, once you prove yourself to be the best, you can develop a large students base and earn handsome amounts. 
Opening a Youtube Channel: If you consider yourself an entertainer, opening a Youtube channel can be the right step for the business. Youtube channels take a lot of time to monetize, but you must consider uploading audience-friendly content regularly. Expect earning huge profits as Youtube starts paying you. This can be your answer if you are thinking about how to start a business with no money.
Launching an eCommerce website- You can launch an eCommerce website if you have something unique to sell. Remember that an eCommerce website gives you a chance to sell anything and everything. You can trade plants, pets, handmade stationery items, and even spices on your eCommerce site. However, proper SEO and online advertising might turn out to be the spheres where you need to invest. 
Redeem the credit card reward points
If you are thinking about how to earn money during a pandemic as a credit card user, the answer lies in your wallet. You can choose to redeem the reward points of your credit card and make a good profit. 
Consider doing this for all the travel-related rewards of your credit card. For example, you can redeem the air miles, gas, and hotel rewards as you might not need them during the pandemic. 
Remember to redeem credit card rewards as avoiding it might mean that you are wasting your money.
Provide online healthcare
As a healthcare specialist (simply a doctor), you would not need to know how to write a business plan. You can provide online healthcare services. It can sometimes turn into a necessity where you have to manage numerous patients online. As a result, you can earn money. 
All you have to do is be more active on social networking sites and WhatsApp. You can observe your patients on video calls and prescribe the necessary medicines. Online banking setups can support you when it comes to getting payments. 
As a tip regarding managing patients, you must remember to provide soft copies of your prescriptions rather than simple images. Try marinating this decorum as the images have exposure to tampering. 
Start childcare services
Childcare services have been among the high-demand jobs since the onset of the pandemic. Generally, the frontline warriors of Covid-19 seek these services for the security and well-being of their children. Furthermore, you also find corporate parents looking for child careers in this pandemic situation.
You can start providing this service if you are passionate about caring for children. However, there are certain prerequisites. Take a look at them below:

Turn your place to daycare before starting the babysitting service

Complete all the licensing works and collect the certificates

Install proper fire security measures at your home before starting with the job

Hire some teachers who can help children with their studies as they stay at your place
Provide skill-based service
Society can term you as an in-demand expert if you have professional skills. For example, all mechanics, accountants, lawyers, and chefs are in-demand experts. As a result, you can consider providing skill-based services to people during the pandemic and make money. 
It can even turn easy as you remain active on platforms like Just Answer. Consider this as one of the best marketing strategies to attract clients. Once you get clients, you can solve their cases online and charge hourly. For your knowledge, most in-demand experts make $12-$20 for hourly services.
Final Words
Although the present economic condition of the world is devastating, you can still earn money in the pandemic. All it would need is the right approach to providing a service. If you are business-minded, none can keep you away from earning money.
The ideas enlisted here can always ensure you incur decent profits yearly. Moreover, these can all be the first step to entering the business world. Once you have decent capital to start a business, you can concentrate on growth stocks properly.