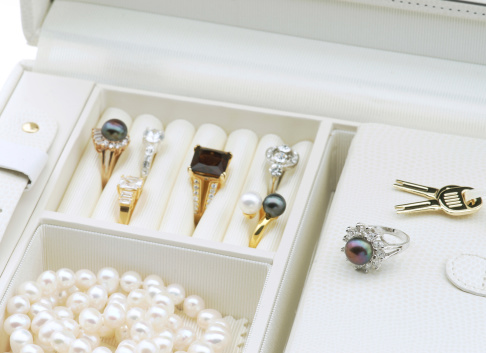 Maybe you're in need of a new place to store your jewelry, or perhaps you want to make a nice gift for someone else. Whatever your reason for making a jewelry box is, this is a great project to embark on. Steel sections are great materials to work with due to their strength, toughness, ductility, weldability, and durability. Durability is particularly important when it comes to a product such as a jewelry box, as you don't want it to rust or scratch over time. Thankfully, steel isn't prone to such, making it the ideal candidate. So, how do you go about making a steel jewelry box? 
Cut Out the Bottom
For the most convenient solution, you're best to use an electrical conduit connector to fashion your jewelry box out of. Therefore, you'll want to start by machining off the flat edges and corners of the object. Once you've done this, you'll need to shape the body using 40 grit sandpaper. As you do this, make sure you wear a dust mask and be mindful of metal shavings as these can be extremely hot. 
Remove Threads
Next, you'll need to remove around six of the threads of your conduit connector, this way you'll be able to open and close the box with more ease. 
Shape and Polish
After this, you should continue to shape the box until there are absolutely no corners or flat edges, moving onto finer sandpaper as you progress. For instance, you might begin with 40 grit sandpaper, before moving to 180, 400, 800, and finally 2000. It's also a good idea to keep the sandpaper wet to prevent it from clogging up. 
As the piece polishes, it will slowly look like it's no longer moving as the perfections start to disappear. 
Solder the Bottom
For the bottom of the jewelry box, it's a good idea to use sheet metal. You should start by tracing out the bottom onto the metal, before cutting it out and soldering it to the connector. 
Cut the Glass Support
This jewelry box is intended to have a plexiglass top; however, support needs to be created for this to be possible. You should mirror the process of tracing the desired shape onto a piece of sheet metal, cutting it out, and soldering it to the top of the lid. 
Cut the Lid Glass
Next, you'll need to cut a circle from a sheet of plexiglass. It's a good idea to use a marker to center the circle and then remove the excess by filing it down into your desired shape. The size of the lid will need to be very precise, as you'll need it to slot into the support tightly.
Fill Out the Box
You'll want the inside of your jewelry box to be nice and smooth, so you should fill it with autobody filler. The best way to do this is to spoon it in with a standard tablespoon and shape it. Once it's set, you can then sand it down, ready to be painted. 
Paint
Penultimately, you should cover the exterior of the jewelry box and paint the inside using your desired color. For an extra shine, you might finish with a clear coat.
Pad the Bottom
Finally, you should trace out the bottom of the jewelry box onto a piece of leather and attach it to the bottom using a hot glue gun. You can help secure this by placing a paper towel over the top and ironing it. 
What's not to love about a homemade jewelry box? Will you be making one?