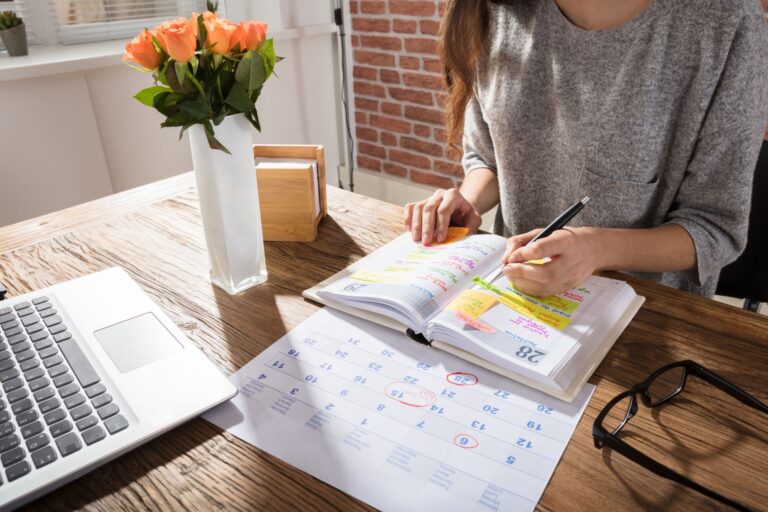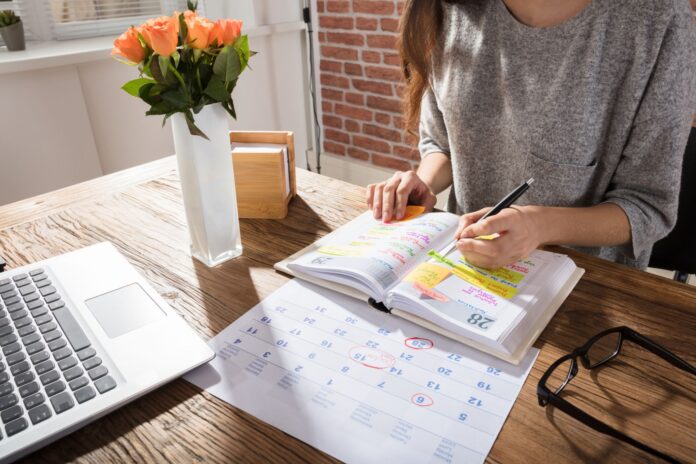 Every person has experienced missing an important meeting because of having a lot on their plate. At the height of the pandemic, several office workers were forced to work from their homes, and with the everyday routine of office workers seemingly gone and has been put on a reset, most people are having a hard time keeping track of their schedules.
The lack of structure and the absence of an office environment is a huge paradigm shift that it left office workers with unpredictability, uncertainty, and sometimes even stress. A luxury getaway could be just what one needs after a day's work, read more on Slingo.com. However, without building a schedule, there are times that vacations get put aside due to a lack of time management.
Implementing a certain structure to one's day gives the worker a sense of control and can even improve focus. A lot of people may thrive on being unorganized, but there is always a sense of structure in work and business that one cannot get away from. A solid daily schedule or routine can still be helpful and beneficial, especially if there are goals and deadlines that are far too important to miss.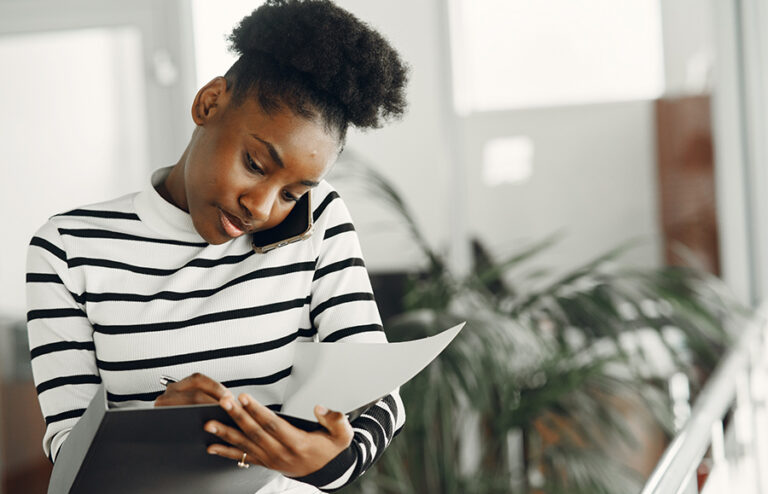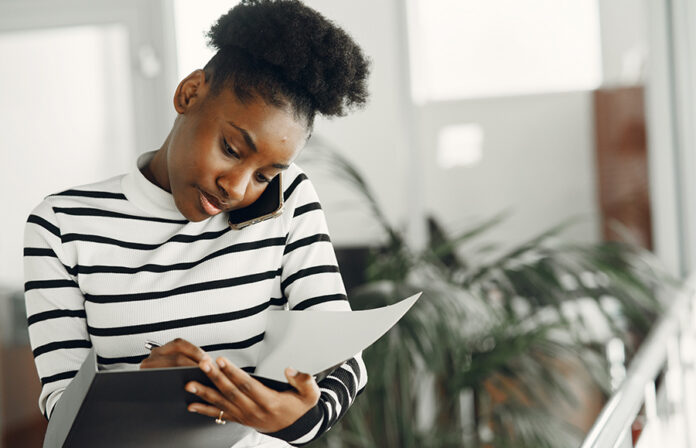 If work needs to be done at a certain date, a schedule would definitely help especially for working that cannot delay vacation leaves. Building a solid schedule can prevent backlogs and can give way for more time for hobbies, taking a vacation, exercising, and social life.
Building a day-to-day schedule is like creating a habit. It requires time and practice. There is a popular myth that says that it takes 21 days to form a habit. However, according to scientific research, it takes at least 66 days for a habit to be formed and at times even as long as 254 days. It may sound long, but with the right amount of dedication, thinking about how important it is to have a paying job, and reevaluation of priorities would be as beneficial as ever.
Making a schedule should not be complicated, even a simple to-do list would be extremely beneficial. The average person would definitely forget small things here and there. Good thing that technology has already caught up and there are several easy ways to keep a schedule that would guarantee that one would not miss a single task.
Listed below are the best apps to use to keep a schedule:
Todoist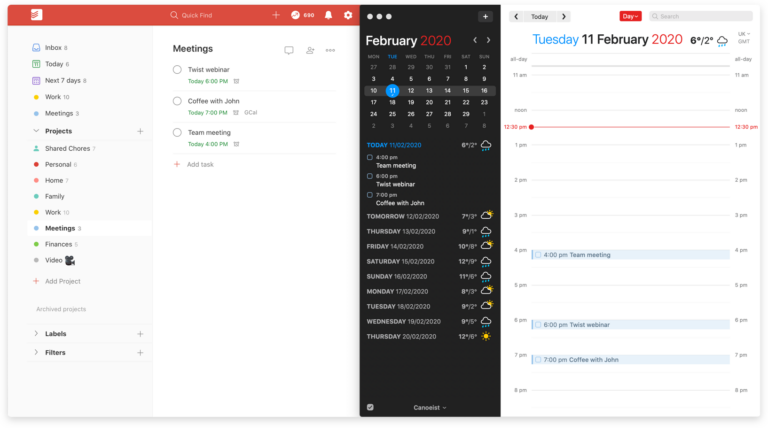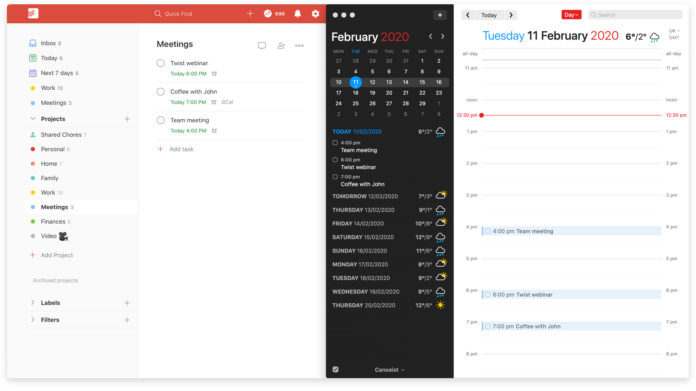 Todoist is as simple as it gets. This app has a huge user base and is available on multiple platforms such as Android, iPhone, macOS, Windows, Android Wear, Apple Watch, browser extension, and the web browser. Developed in 2007, Todoist offers a wide range of features for both personal and professional use. These features include creating and tracking tasks, viewing all of the tasks at hand for the day all in one page, and with the simple user interface, it makes tracking your schedule much easier.
In terms of the price range, Todoist has both a free version and a paid version, with the premium version being at an affordable price of $3.00 a month.
TimeTree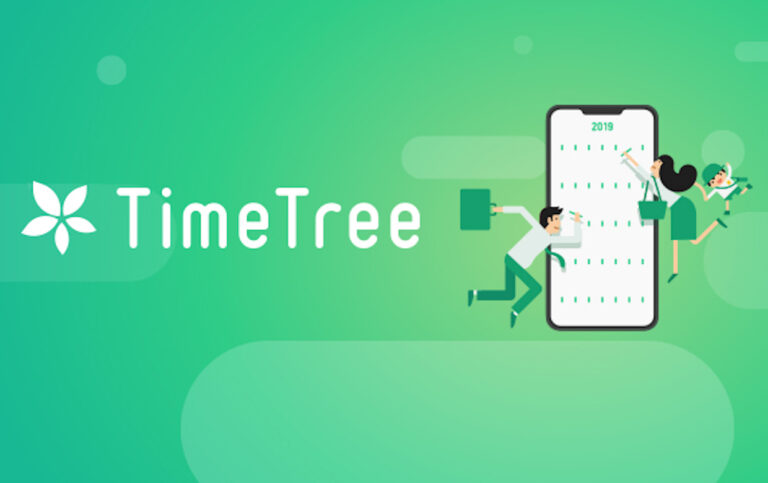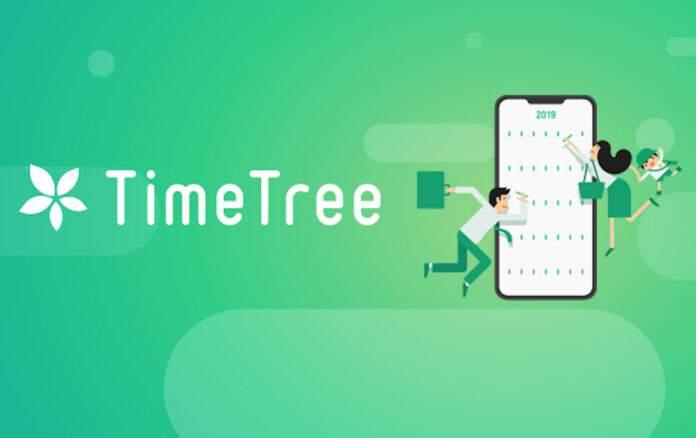 TimeTree is a fairly new scheduling app that was developed in 2015. What's good about this app is it is absolutely free. A good app for workers who are on a tight budget. The user interface is very eye-catching and is also user-friendly. TimeTree can also be used on several platforms such as your smartphone, laptop, and desktop computer. Schedules and calendars can also be shared with other users as well and it can even work as a personal planner. TimeTree is one of the best apps out there and it's completely free of charge.
Remember the Milk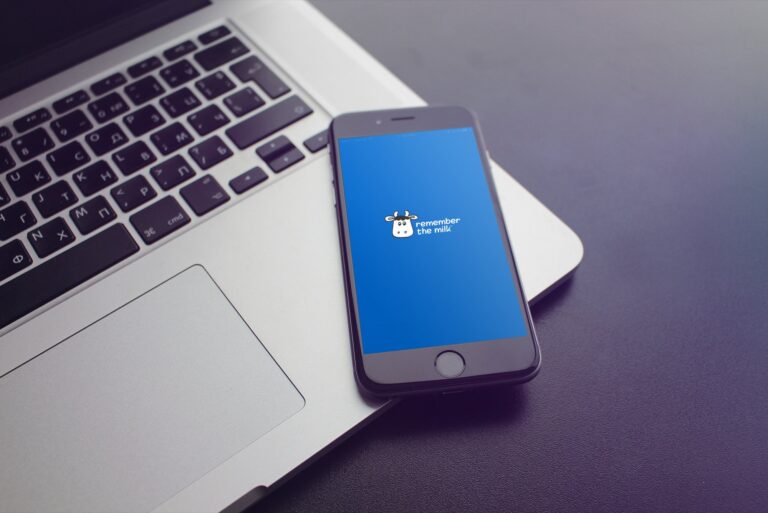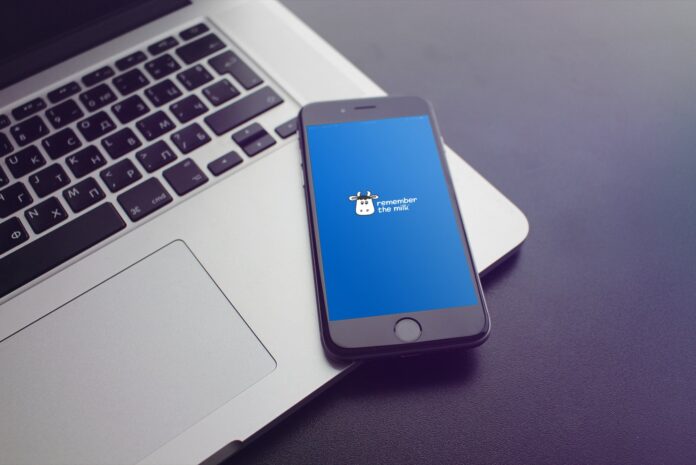 Remember Milk is basically a virtual to-do list that can definitely be considered a productivity app. Aside from building schedules, this app prioritizes the tasks that one has at hand rather than looking like a calendar like other scheduling apps out there. Even without the internet, this app works like a charm due to its offline feature. Certain tasks can be sorted by different categories and even the contact list can be integrated for much-needed convenience.
The only thing that turns other people off is the pricing. All premium features are definitely a must-have and are very beneficial though. The pro membership is priced at $39.99 a year, and a monthly option is not available.
Trello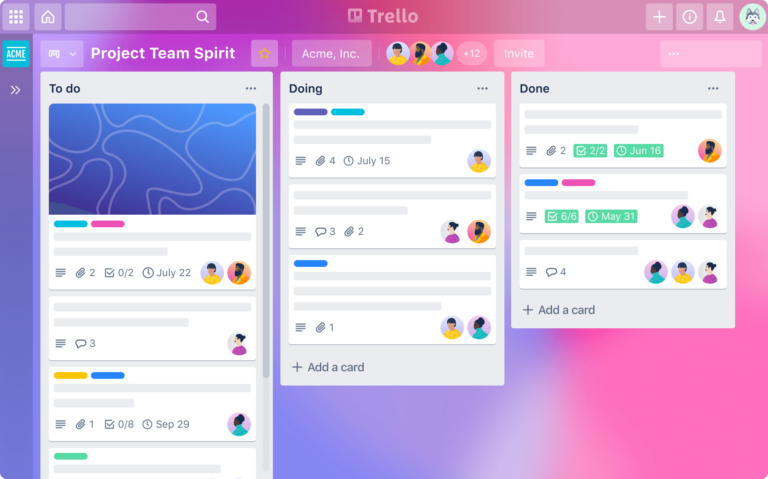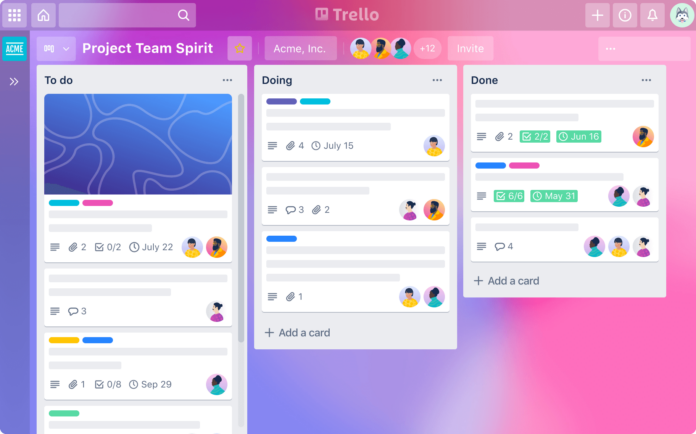 Trello is a visually stunning app that is very customizable. This app is designed to manage projects and tasks at one glance. Simplicity is what makes Trello stand out and the simple drag-and-drop capability it has definitely made it one of the best apps on the list. However, it is tailored more as a small project managing app, designed to keep track of more than one person, and it is meant to be viewed, accessed, and assigned across groups or teams.
Another thing is that it only works if the user is connected to the internet. Despite its main purpose, this app is very easy to use and all teams on the project can already be on the same page at a single glance. Trello also can be integrated with cloud storage such as Google Drive and Dropbox.
The main advantage of Trello is the huge range of free features. Using the free version can already be extremely beneficial when tracking tasks of a small project. The full experience though comes with the Premium version which costs $10.00 a month if billed annually or $13.00 per user month if billed monthly.
TogglTrack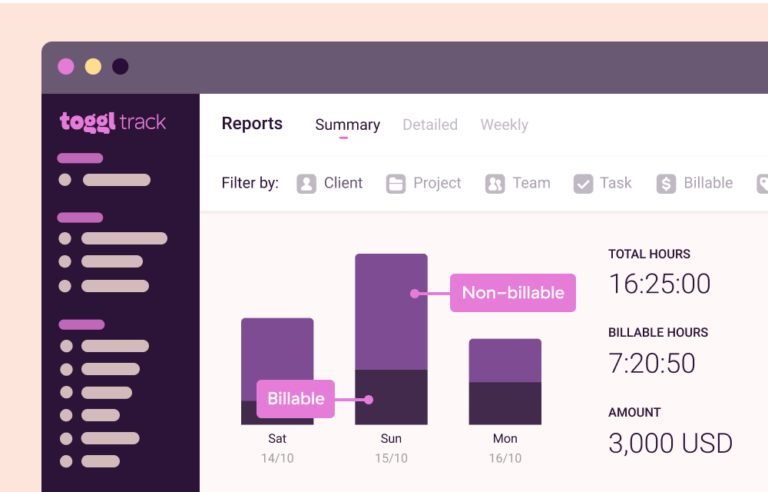 In contrast to the previous two apps, TogglTrack is more of a time-tracking app. Both with desktop and mobile capabilities. It's more than just a to-do list but it functions to remind the user of how much time is spent on tasks. Knowing how much time is spent on tasks can be extremely beneficial in terms of becoming more efficient.
The app is also designed to keep track of teams and coworkers which eliminates reminders people from time to time. TogglTrack helps the user plan out the entire day not just for one person but even for an entire team. It is easy to use and can be integrated on all kinds of operating systems such as iOs, Android, macOS, and Windows.
The free features can host up to 5 users, which is perfect for small teams. The premium version goes for $18.00 per user for larger teams.