When you are traveling through an airport, the waiting time and the overall experience can get quite stressful and time taking. Even though the trip is for relaxing yourself from the daily hectic schedule or for attending an important business meeting, one place which you have to go through to reach these destinations is the airport.
But why this stress over the airports and why have we been calling it the dreading evil involved in your trip?. Airports are crowded with people and very often the flights get delayed. You have no other alternative but to sit and wait. Not to mention those line ques to security checks and check ins. And if unfortunately you reach the airport late, the fear of losing the flight and rush of getting to your flight seat.
We all have experienced it at least once over our lifetime and agree that the time at airports is no fun. Well, it might not be that fun, but it does not have to be feared either. Here are some of the tricks which can save you from this distress.
Airport Application Download
There are various airport apps that come handy when you have to comfortably comply with the tight schedule of airports. To keep track of the luggage check-ins, physical boarding passes, document verifications. These essential applications on your phone can be quite helpful in providing necessary information and easing the boarding process.
1. Mobile Passport
Mobile passport is an IOS and android running application that is feasible when you have not carried a paper passport or have kept it somewhere inside the luggage. When you are traveling abroad, the documentary verification process at the check in increases. Many times we have seen people struggling with their luggage trying to search for documents that they know have kept somewhere in there.
2. LoungeBuddy
This application is a boon for people whose flights have been delayed and they have no space to sit down inside the airport hall. With overcrowded people running and trying to reach in time, the place can get very rushed. Lounge buddy allows you to access the lounge, which is available within your mile. This allows them to not wander around the airport for a place to rest in cases of long waits.
3. Airline App
Airline apps can be sometimes slow and inconsistent. But the airline in which you are traveling can be very helpful for you. These apps can assist you in upgrades as well as let you know the flight information from time to time. Many times, people do not carry the paper boarding pass that is required for entry into the flight. Make sure to download this app before you leave for the airport.
One another service which will assist and make your flight journey more comfortable and less stressful, you can book a meet and greet service. These services will escort and greet you in arrival and departure from the airports. For availing these services, visit this website
It Is Better To Plan‌ Before
When you arrive at the airport, the tedious work of checking the luggage through security and verifying your document starts. There can be times when you arrive early and wait for the lines to form, but most of the time, this starts earlier than you arrive. If you are traveling through a larger airport, you might not have problems with parking. But often finding a parking space can take effort and eat up your time.
Planning ahead means taking all these possibilities in mind and ensuring enough time has been set aside for it. This ensures that you reach the airport on time, enabling you to avoid rushing at the last moment.
Here are some of the pointers that help you in planning ahead and avoiding a rushed crowd.
1. A Red Eye Flight
Everybody hates crowded flights and packed seats. One of the ways to avoid this situation is going for the red eye flights. These flights have less crowd as they leave in the late evening and reach the destination late at night or in the morning.
Booking your tickets on these flights might get you empty seats and less crowd. Not only that, because of the less population in the flight, the check-ins are faster than usual and the fare tickets are cheaper. This is a win-win situation.
2. Is There Any Upgrade Option?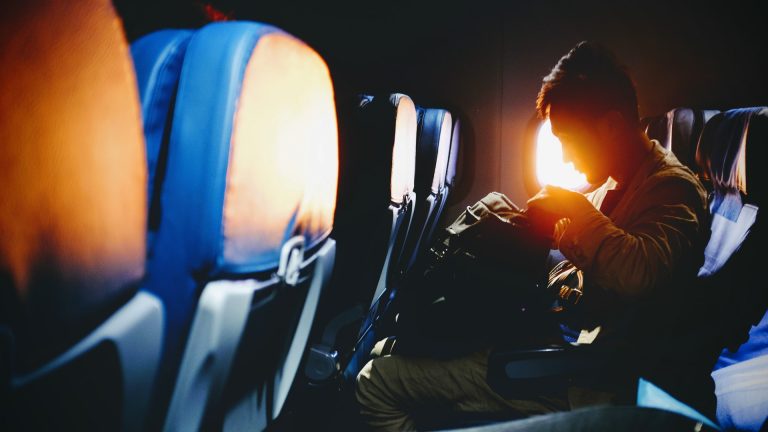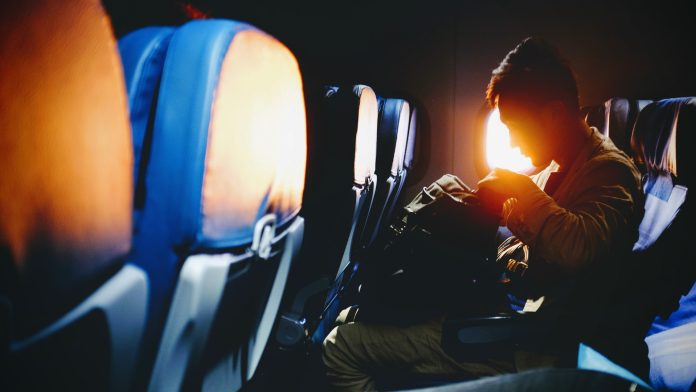 First-class tickets are very expensive and out of reach of most people. But the space it provides and the comfort it gives in traveling in a flight is far better than economy seats. Many times, there are options for upgrade with some seats of the first class being empty due to some reasons, but it can only be offered if you ask for it.
Before the flight and when you enter the plane, whenever you get the opportunity, do not hesitate to ask whether your seat can be upgraded. It is always ascertained at the last minute whether there is available capacity and whether they can move passengers to further class.
This can make your overall experience relaxed at the cost of an economy ticket. If there is full capacity in the first class, you can always take the first seats of the economy. It provides enough leg space which can give you comfort better than the other seats.
Conclusion
Whether you are onboarding an international flight or a national, the cumbersome task of coping with people rushing around in search of their check in posts, the luggage lines, the packed seats gives us a sore eye. In these situations, it is always better to plan well. Even though all does not go according to the plan, the effort of doing it will never go to vain and you will have a better experience than you would have had without preparing for it.