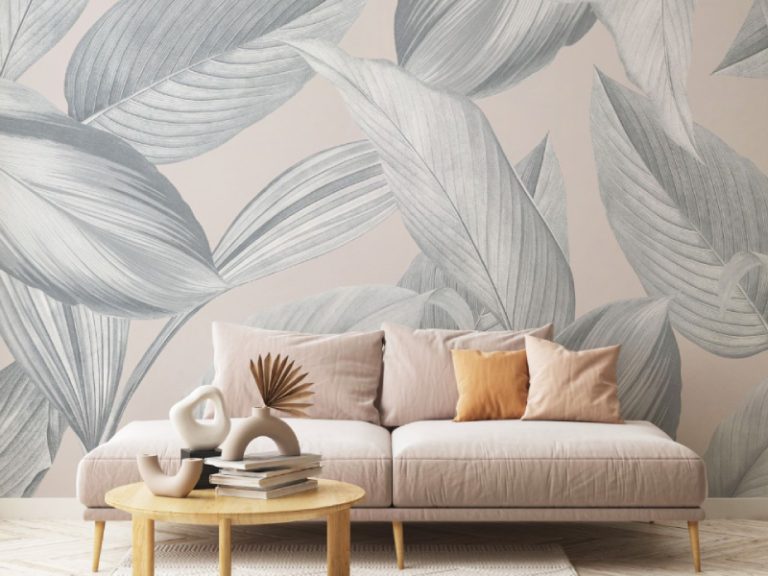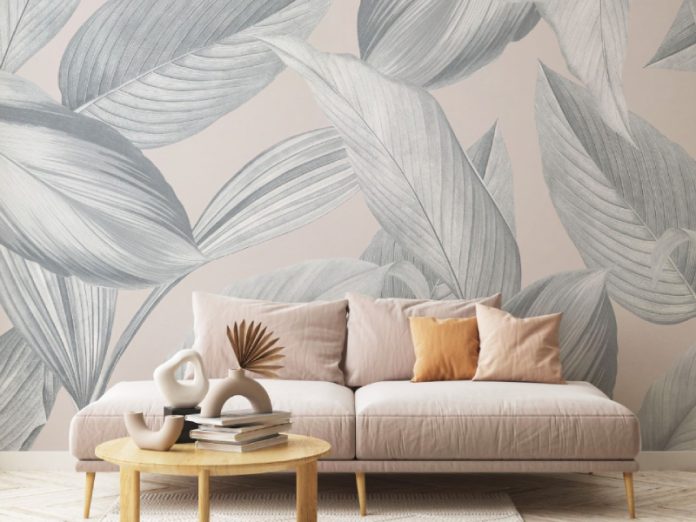 Interior design is one of the most interesting things to do, and you don't have to be an expert to know which things pair well together, and which things are a no-no when combining. Nevertheless, when we look for inspiration, it is difficult to translate the images into our homes, and sometimes, when we even see items in person, we cannot imagine them sized up or down in our rooms. If you are remodeling your home, or if you are just building your first house, you probably want to make the right choices when it comes to interior design. Here, we are going to help you out with that, and we are going to give you some tips and tricks on how to match the wallpaper with your furniture.
Opt for neutral colors
If you want to start with your walls and then continue on the pieces that you want to add to the room, then it is best to start with neutral shades. The reason for this is because any type of furniture, no matter the hue or the size is going to go well with light or neutral colors. If you want, you can add a focal point, for example, a nice floral print wallpaper on one wall, or you can opt for a bright-red sofa that is going to turn heads, however, when most of the things are neutral, it is easy to create that focal point without tiring the eyes of everyone who spends more than half an hour in the room.
Don't close off the room by adding too much of everything
The biggest mistake you can make is adding too much of everything and making the space look too cluttered and crowded. If you opt for pattern wallpapers, then opt for minimalistic furniture, and vice versa. If you want your furniture to be larger than life, and if you want to go with colorful sofas or grand chairs, then you should go with wallpapers that are neural or that at least don't have any loud patterns on them. Opposites can be best in this case, and it is better to play safe and go with minimalistic for both furniture pieces and wallpapers than to risk making the space look too busy.
Floral wallpapers are always in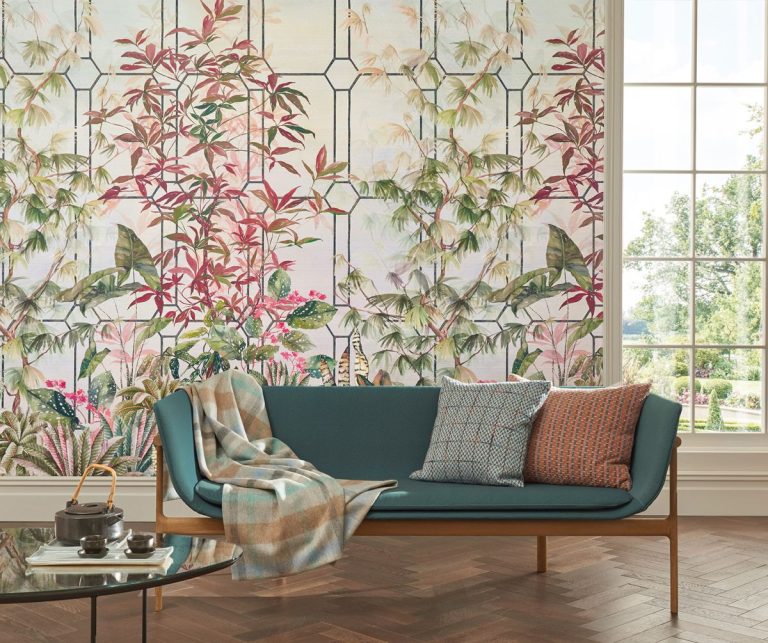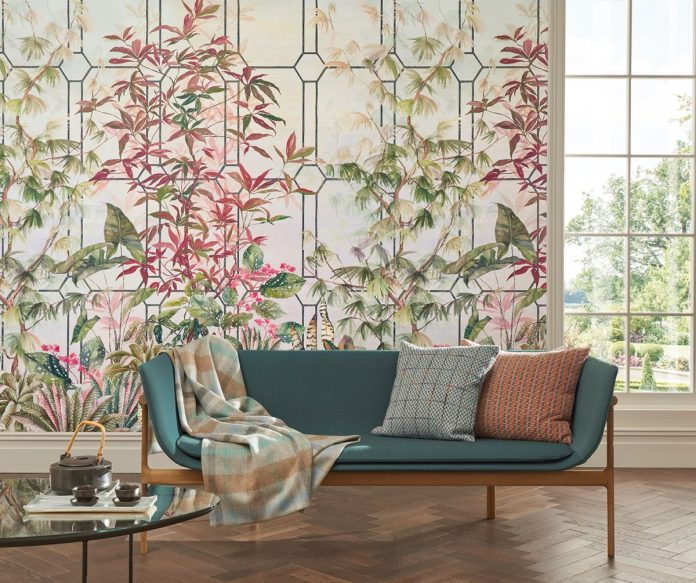 One thing that you can never go wrong with is floral wallpapers. The great thing about them is that you don't have to put them on all walls to create a memorable space, and at the same time if you make the right choice, you can put them everywhere and still make the place look adorable. When it comes to these wallpapers, experts suggest for you to take the darkest and the lightest colors of the walls, and look for furniture in those hues.
If you are interested to know how a peony wallpaper would look in your room, and what other options you have when it comes to similar products, visit https://www.wallmur.com/wallpaper/peonies.
Know which hues go well together
It is easy to say that you should go with colors for the tables and sofas that go well together with the wallpaper, but it is pretty difficult to explain all that. Even if you get a list of the colors that match, by the time you decide what you want and how you want all to look, chances are, you are going to forget all these combinations. Because of this, we recommend you to use a matching color generator that you can easily find for free online, opt for the shades that make you happy, and go from there.
Consider the size of the space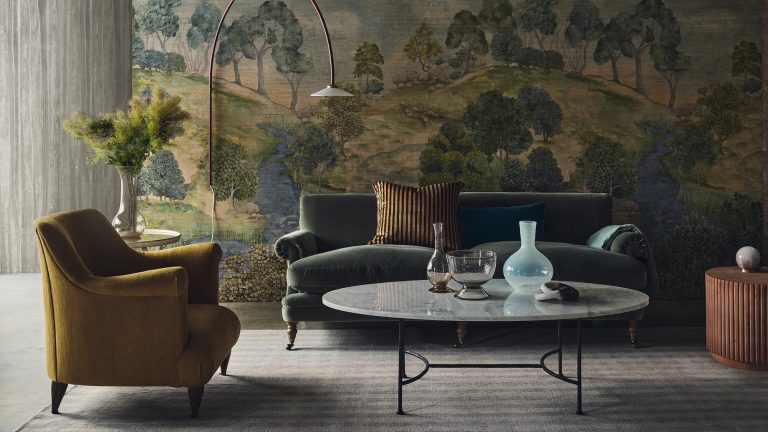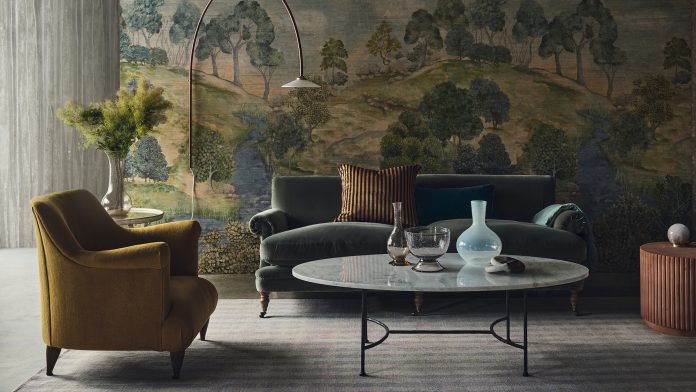 The size of your space is going to make a huge difference, and sometimes, it is better to match everything in the same hue or shade if you want to get the best out of it. When it comes to smaller spaces, it is always a good idea to go with lighter colors for both furniture and walls. In some cases, you can add a focal point that is in a darker shade, just keep in mind that more than one dark wall may make the place look like a cave. If you have large rooms, then you have a blank canvas, and no matter what you like, you can make it work.
Try to stay in the same palette
It is said that it is best to stay in the same palette when choosing the wallpapers and matching them with your furniture. In case you are getting all the new things, then you have a lot more freedom, and you can start with one or the other. In case you already have the wallpapers, and you are choosing the sofas and tables, then you can just look for items that would go well with your walls. The same goes for the opposite. You can also try to see how opposites would mix; however, this may be risky, and when you look at how they look in your home, you may not like the idea anymore.
Know what you don't like
It is important to know also what you don't like and what you don't want to have in your home. Sometimes our personal style will not match the current trends or the recommendations we get from interior designers, and that is completely okay. Make a list of things that you don't want to have in your home, and go from there. For example, if you don't want to have pattern wallpapers or if you don't want to have massive furniture, all these things are completely okay. To start from somewhere does not mean that you need to start with the things you want, and you can do the complete opposite and still succeed with your plan.
Matching these two is far easier than you think, and you just need to start with choosing the first piece. You may like a sofa and build the whole room from there, or you may like a piece of wallpaper that inspires you for the rest of the area. Let yourself be creative and free, and try to look for things that are going to make you happy. Trends change, and at the end of the day, you are the only one who will have to live with the decision. Go with pieces that make you happy, and choose colors that complement each other without overshadowing each other or cluttering the place.