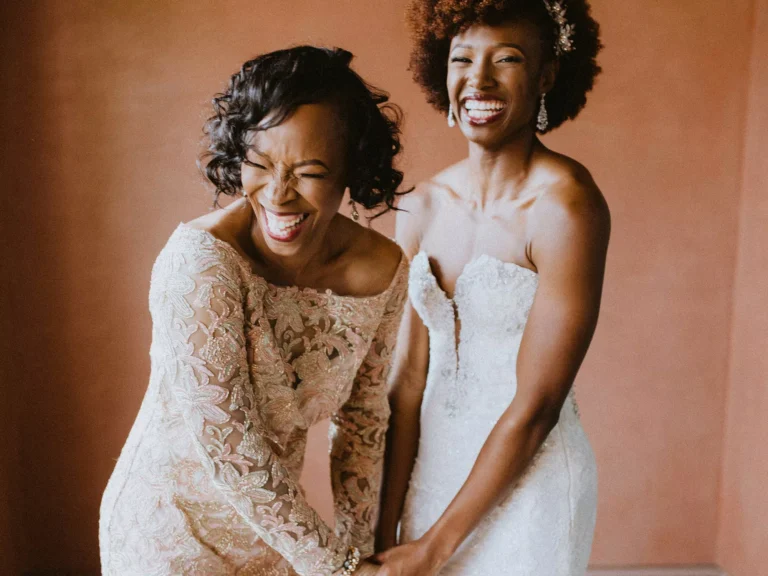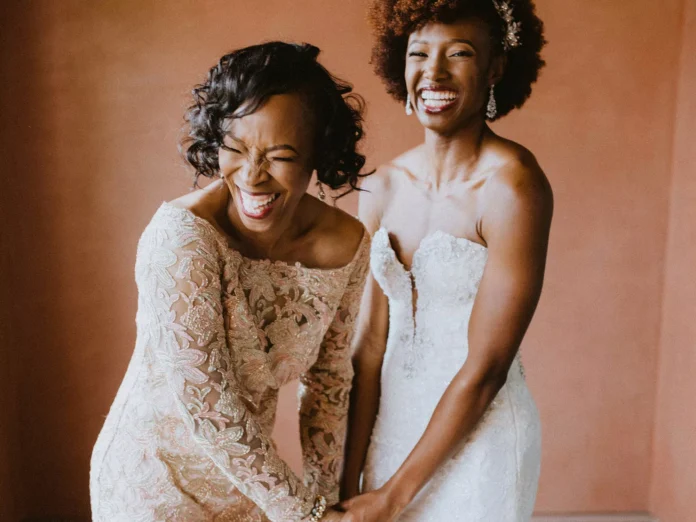 A wedding is an event that has been planned and desired for a long time with happiness and excitement. Yet, the excitement and joy are not only in the hearts of the newlyweds – but also of all those who attend the wedding ceremony celebrating their love. It is especially exciting for the parents of the newlyweds.
Although the greatest attention will be focused on the bride and groom, the bride's mother's dress will also be in focus – and therefore, we should pay special attention to it. That's why we bring you some of the Mother-of-the-bride dress ideas to try in 2023.
Mother Of The Bride: The Stress About The Dress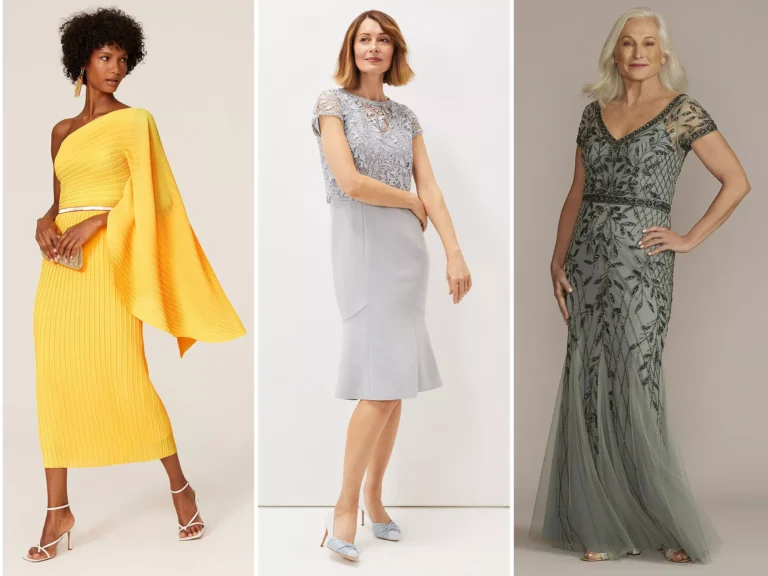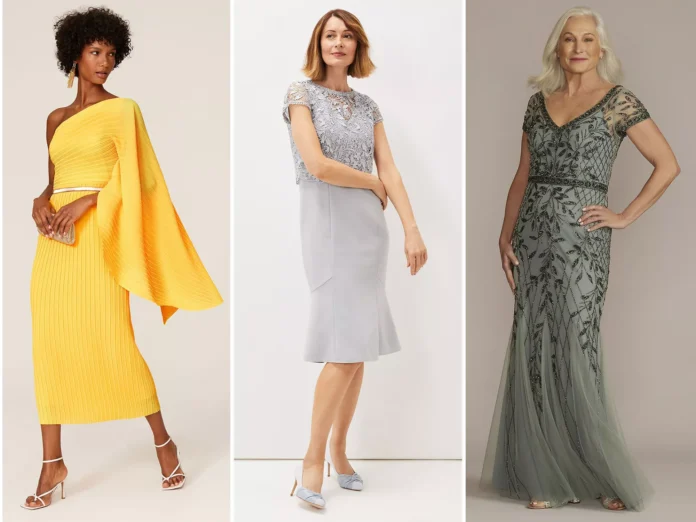 Ideas for various wedding dresses are often talked about and written about. Many texts and blogs also talk about the dress code for guests. But what about moms? Brides often think it's their big day – and in fact, the most excited are their moms. Just imagine what it's like when your "baby" one day is going down the aisle, getting married. It is quite understandable that moms are touched, overjoyed – maybe even completely stunned by the whole experience. And they still need to choose dresses?! You have to admit that it is not easy.
Especially when you hear the famous sentence "Look at the mother, choose the daughter". Then the stress is even greater, and they are under pressure to present us in the best light. Almost all mothers are on a diet before the big day. It's just to "shrink a little" – as they would say.
We have to thank moms for everything – and they deserved at least a little help from us about the dress for such an important event. To be honest, it is sometimes even more important than the wedding dress itself!
Help Your Mom To Fit In With You
Some unwritten fashion rule finds that the dresses for the mother of the bride should match the bride's gown. So try to find a dress that is complementary to the wedding dress. For example, some of the suggestions of fashion stylists are pastel tones. If you are familiar with the rules of the old Bontone – this is considered the right choice of outfit color when you attend the wedding.
Although calm and reduced, such color combinations are kinda expected in these situations. Still, you should not forget that today, the trend for wedding dresses has also changed. Today, brides also choose colors such as pink, burgundy –  or even black. Although this is not very common, the mother's wedding dresses are expected to fit in both – color and style. Therefore, do not make your mother's job so difficult, but try to find the best solution.
Proven Dress Choices For Bride's Mom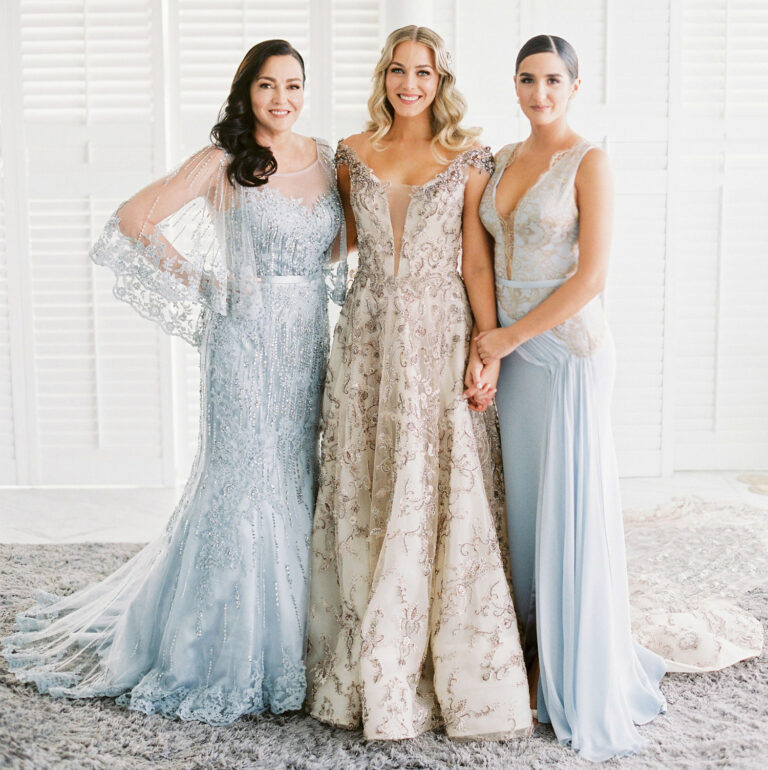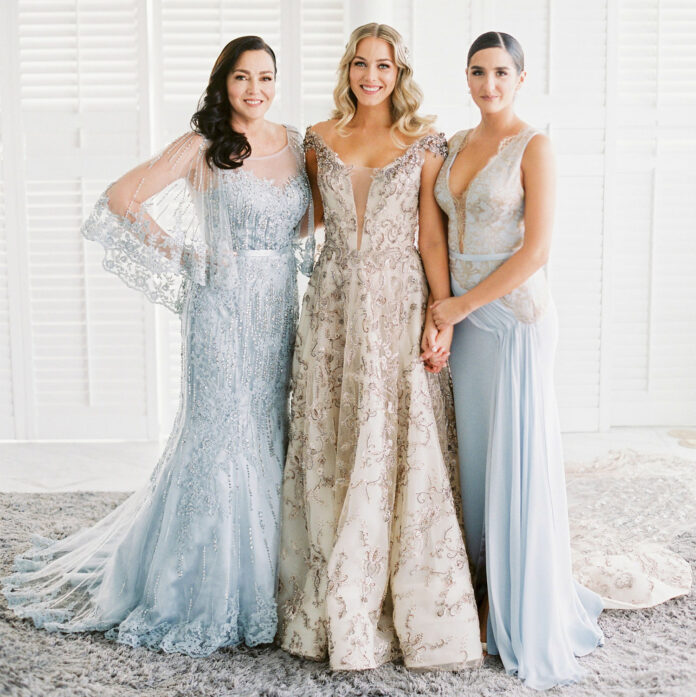 Choose simple cuts that will highlight your favorite part of the body – waist, legs, chest, or whatever makes you happy. What you already know is that you should avoid white – which can be irresistibly reminiscent of a wedding dress. However, the combination of white, cream, or beige – and even the classic black and white variant, can be a good option for moms. When we talk about the cut of dresses for the mother of the bride, we already said that it should be a bit calmer and simpler. However, some details such as a hat, bag, or brooch, can complete your look – and give you a note of desired elegance and sophistication.
The length of the dress is always a debatable issue for moms. Keep in mind that this event requires a more formal look. Therefore, elegant mother-of-the-bride dresses or festive long gowns are considered the best choice. Certainly, the materials should be sophisticated. Nothing too shiny that will distract the attention and focus from the bride. For mother of the bride dresses, visit https://www.thedressoutlet.com/collections/mother-of-the-bride-dresses
Mom, boost your self-confidence
Before the wedding, stress is a common thing. Women, in particular, are prone to panic when it comes to their looks. Bad haircut? Some extra pounds? Believe it or not, moms are not spared from this either. After all, they are women too. They often start to hate their bodies because they don't look like they used to.
That often results in choosing dresses that completely cover them. Also, moms often think nothing is appropriate for their age. Wrong! The truth is completely different. You can find beautiful mother-of-the-bride dresses that hide the belly.
Moms should be proud of their bodies! Every curve on their stomach is a medal for every child they gave birth to. Every extra pound is a tribute to every meal they ever cooked for their family – and on which they raised a child who is now getting married and forming her own family. Moms, whatever you look like, don't forget that you are always our heroes and the most beautiful women in the world.
Do Not Overdo It Either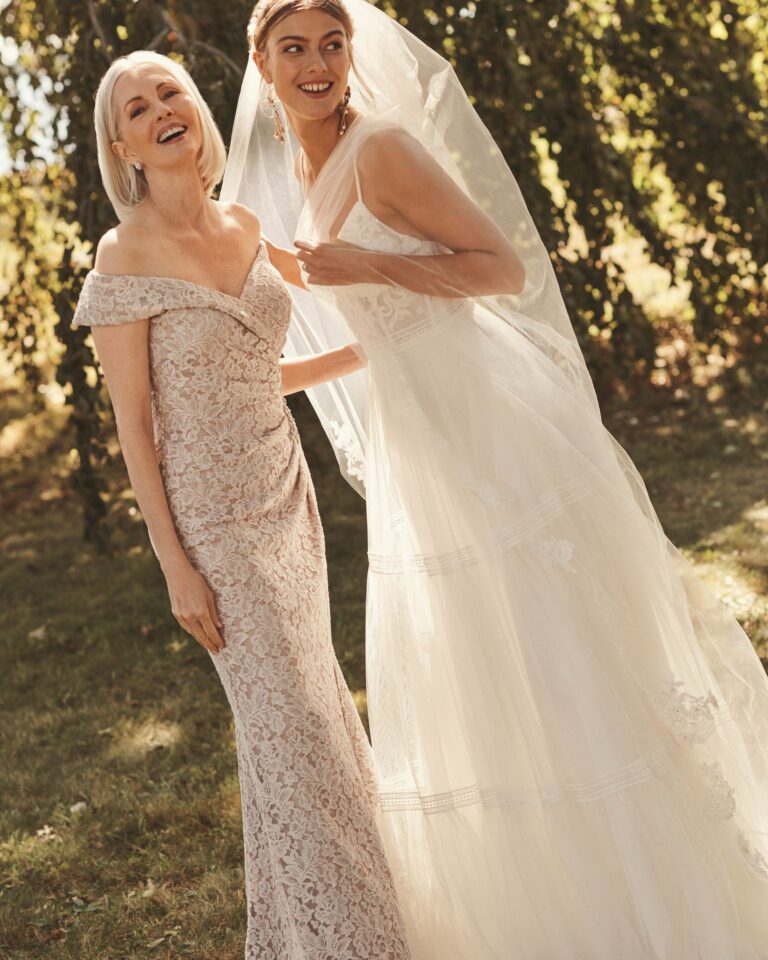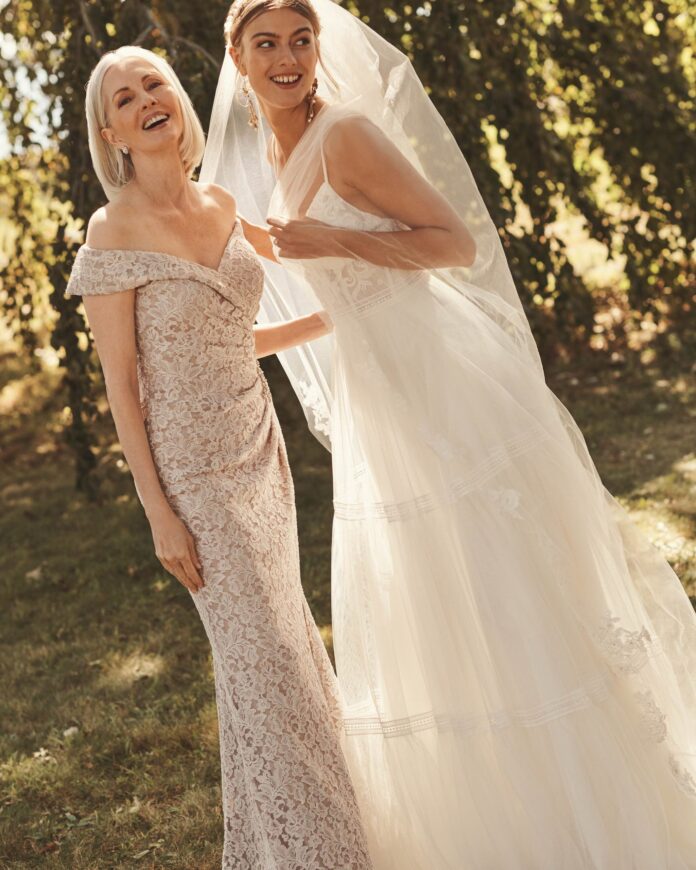 The choice of the dress must be perfect. Nothing that will make your daughter feel bad, or God forbid, embarrassed. The truth is, it happens sometimes. Some moms seem to compensate for their age by wearing too-tight dresses.
Keep in mind that you are the bride's mother and not her friend. Just as you shouldn't overly hide the attributes of femininity – you shouldn't reveal so much either – because otherwise, you can leave a wrong impression.
Details And Accessories Are Important
The dress is certainly not the only thing you need to think about. There are also shoes, a bag – or some other details such as elegant gloves, brooches, and similar pieces. Still, shoes and a bag are the two most important details to pay attention to. These details can be very interesting even if you wear a casual mother-of-the-bride dress. Click here for other things you will need.
The details are the ones that can be extremely creative and set you apart from the pattern that people are used to – but also get you a lot of compliments. Keep in mind that when you are already spending money on a wardrobe – you need to find something that you will wear several times. So, every time you wear that piece – you will remember the most beautiful day in your life.