When I became a mother, one of the things I quickly discovered is that balancing my career and caring for my son can be quite daunting, stressful, and overwhelming. However, once I placed my son in a reliable and experienced daycare center, I was able to ensure that my kid gets the care he needs, while I managed to complete my assignments.
If you were thinking about doing the same thing, you should know that managing your tight schedule isn't the only benefit a daycare center could provide you with. To help you understand why you should opt for such services, here are the top eight benefits you and your kid could gain:
1. You'll Still Be Earning Money
In most situations, employers won't care about your kids at home, which is why a lot of mothers have tight, non-flexible working schedules. Because of this, it's most likely impossible for you to care for your kids as you wish to, however, if you opt for enrolling them in a daycare center, you'll quickly discover that you should have opted for it earlier. By doing so, you'll be capable of going to work, which suggests that you'll still get your salary at the end of the month.
Hence, opting for such services will allow you to make money, while at the same time, you could rest assured that your kids are in the right hands and that they're getting the care they need. Additionally, childcare services will allow you to focus on your career more, which suggests that you may also get a promotion. There are various programs that you could opt from, which leads us to the next point of our article…
2. A Wide Range of Options to Choose From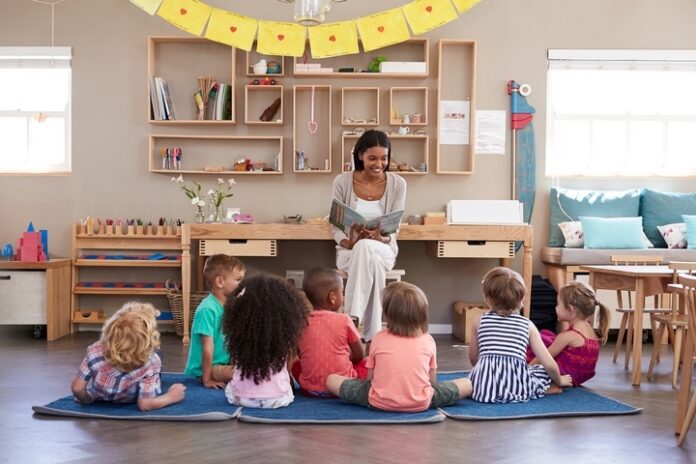 Whether you have a toddler or a preschooler, you'll be capable of finding a specific program that suits their age group. This implies that, even if your kid is still a baby, they could get the care they require while you are at the office. The centers provide consistent schedules and programs each day, thus, you can always browse through several options in order to discover one that suits the need you and your kid have.
3. Your Child Will Become More Independent
You might have a preschooler, and if so, they can benefit from childcare services quite a lot, especially since they can learn to be more independent. This won't only help them with the transition to school, but it'll also help them later on when they're older. But, besides helping your kid become more independent, it'll help you do the same as well. Thus, both you and your kid will grow and thrive if you opt for enrolling them in a daycare center.
4. You'll Have More Time
Another thing working moms have a problem with is managing all their household chores when they aren't in the office. Again, enrolling your kid in a daycare center such as Wee Watch can help you have more time, meaning that you could finish all the tasks you have at home. Also, taking a small break from parenting can support you emotionally and physically, thus, you could actually be a better parent if you opt for such services.
5. There Are Various Activities Your Kid Will Enjoy
You may be wondering whether or not your kid will enjoy spending time in a daycare center. If so, you really don't have anything to worry about, mostly because almost all children enjoy spending time there because of all the activities they can participate in! Activities such as gaming, music, riddles, watching cartoons, and storytelling won't only keep them occupied, but they'll also help them learn new things.
6. Don't Worry About Their Diet!
Another thing all mothers worry about is the diet of their children. You should know, that the caretakers in the center you opt for will understand how important a healthy diet is, which is why they'll be extra careful about the meals they serve to your kid. Also, if your kid has any dietary restrictions and allergies, they'll always keep the instructions you gave them in mind, thus, you won't have to worry about your kid eating something that they shouldn't.
7. They'll Advance Quicker
All children that spend time with caretakers in a daycare center will be capable of learning faster, which is something that can be quite useful when they start preschool or school. Different centers will have classes that'll suit the age of your kid, thus, they'll be able to academically advance. Reading books, coloring, and solving riddles are all encouraged in daycare centers, all of which will be loved by your child.
8. They'll Make Friends!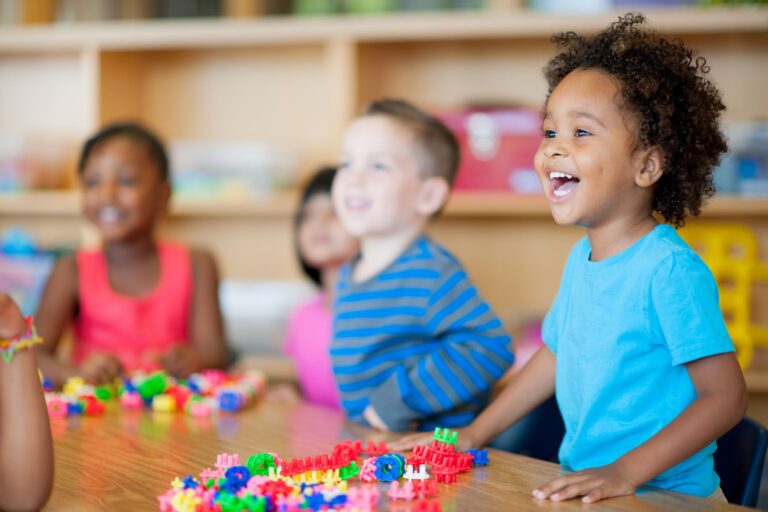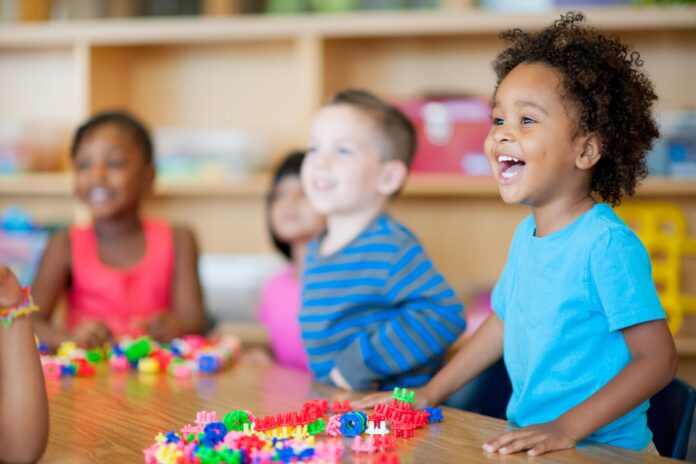 Last on our list of benefits, but as important as everything else we've mentioned is the fact that your child will make friends while at the daycare center – something that is extremely important if they don't have siblings. They'll be encouraged to share toys with other kids, they'll sometimes need to work in a team, and they'll also develop their communication skills, which can be problematic for some kids at an early age.
But, besides all of the things we've mentioned, they can also thrive emotionally since they'll start understanding and feeling empathy and your kid will also develop emotional skills, all of which are important for their overall cognitive development. So, not only will they make new friends, but they'll also develop a wide range of skills along the way, all of which can help them later on when they start school.
Conclusion
It can be quite daunting to balance work and being a mom, however, if you opt for childcare services, you won't have to worry about this. Not only will you be able to work and have more time for other activities, but you can encourage your child to grow and learn, which is extremely important, especially for toddlers and preschoolers.
Since you're now aware of all the benefits you could gain from opting for such services, you might not want to lose time reading articles similar to this one. Instead, if you've determined that you should enroll your kid in a daycare center, start browsing through all the choices you have so that you could find something suitable for your needs.