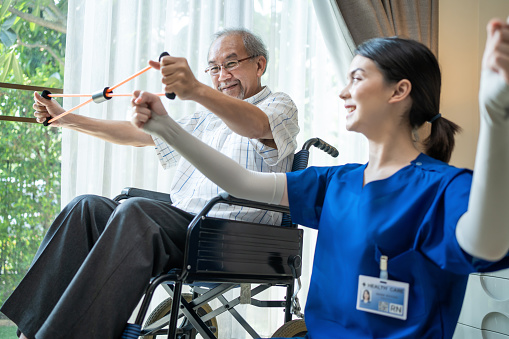 Finding a rehab center in New England can be challenging. There are so many different options, and it is hard to know which one is the best for you or your loved one. Luckily, we have put together this blog post to help you narrow down your search! We will cover some of the factors that you should consider when deciding on a treatment center, as well as our top five favorites throughout New England.
Inpatient vs. Outpatient Rehab
The first step in your decision process is to decide if you want an inpatient or outpatient rehab program. Inpatient rehab means that you will live at the treatment center for the duration of your program, while outpatient rehab allows you to continue living at home. This decision typically depends on how severe your addiction is and how much support you need.
When to Consider Inpatient Rehab
If you have a severe substance abuse disorder, inpatient rehab is usually the best option. Living in a safe and supportive environment will help you to focus on your recovery without distractions or triggers from home. If you have a co-occurring mental health disorder like anxiety, depression, OCD, or PTSD, you may need more intensive care to be treated simultaneously for both. Severe or long-term substance abuse also comes with a plethora of side effects and withdrawal symptoms which may require medical attention and in-person detoxification. These services are offered through residential treatment.
When to Consider Outpatient Rehab
Outpatient treatment may be ideal if your condition is not as extreme. If it is more manageable, you should be able to continue your everyday life while commuting to rehab a few times a week. This can also help you be more present for your personal obligations like work, school, and caring for your family. It is also a better option if you have a supportive family, friends, or significant other who can help you stay on track.
How to Find And Enroll in Rehab
Finding rehab in New England is not as difficult as you may think. There are many different types of programs, and each one will fit a certain person's needs. By checking online resources like directories and blogs, you can find a list of options in your area. Once you have narrowed down your search, it is time to contact the facilities and do some research on them before making a final decision.
When researching rehab centers, make sure that they are licensed with reputable organizations like CARF or JCAHO. These organizations ensure that the facility meets their standards of care and safety for patients. You should also make sure that the facility is equipped to treat your specific condition(s) as well as co-occurring mental health disorders like depression, anxiety, OCD, PTSD, etc.
Some of the best rehab facilities in New England are:
AdCare Rhode Island (North Kingstown, RI)
Avenues Recovery Center (Concord, NH)
Mountainside Treatment Center (Canaan, CT)
Valley Vista (Bradford, VT)
Bedrock Recovery (Canton, MA)
In addition to the above, it may be beneficial for you or a loved one to complete an intake form with each facility to get a better idea of their program. These forms will ask you about your substance abuse history, mental health status, and diagnosis, etc., so make sure that you are open and honest. If anything is unclear or sounds incorrect, another option may be best for you!
Once You've Settled on a Rehab Center
Now that you have chosen a rehab center, it is time to start preparing for your treatment. This may include things like packing your bags, setting up carpools with friends or family members, and withdrawing from work or school. It is also important to have an open dialogue with the staff at the rehab center about what you can expect while there.
Most importantly, remember that you are not alone in this process. There are many people who want to see you succeed and will be there for support along the way. Lean on them when needed, but also remember to practice self-care throughout your treatment journey.