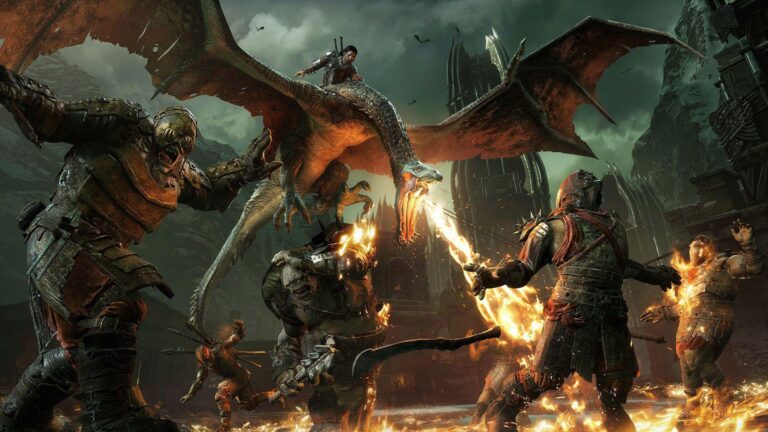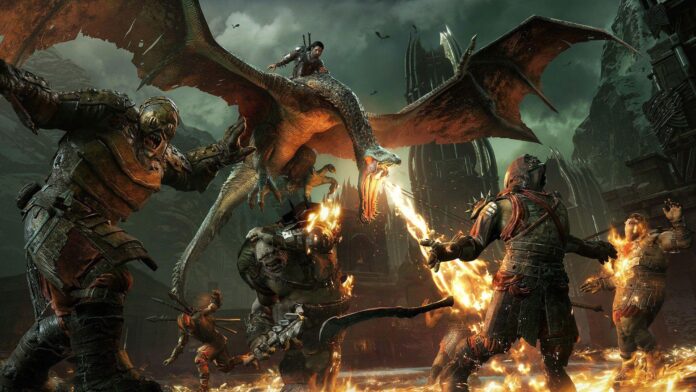 Shadow of War (SoW) is the eagerly awaited spin-off of Monolith's acclaimed LOTR turn off activity game Shadow of Mordor (SoM), promising a continuation of the primary game's story, a lot greater world to investigate, and development of all that made the main game extraordinary while including plenty of new highlights and mechanics. 
I was a major aficionado of Shadow of War appreciating the introduction, liquid controls, and (particularly) the novel Nemesis framework, which added a new layer of profundity and significance to the basic staple of murdering foes in a videogame. 
The game dispatched in 2017, which was a point in time when the gaming business was fixated on the pattern of adapting their games by means of the disputable mechanics of microtransactions and plunder boxes. Stone monuments were the same, and got the gathering together with Shadow of War, starting hostility from the gaming local area. A solitary player-just game truly didn't appear to work well with an MTX model, which was normally for multiplayer titles up until that point. 
Fortunately, because of the backfire, Monolith has since taken out all microtransactions from the game, and smoothed out different sections they had recently cushioned out to urge players to put away their genuine cash. 
So is the game now worth playing after these upgrades? Here is the Good, the Mixed, and the Bad in the wake of playing Shadow of War in 2020:
The Good 
Illustrations:
Shadow of War archetype, SoM, was one of the primary rounds of the eighth era to genuinely look 'cutting edge'. The measure of adversaries on-screen, the nitty-gritty surfaces, and the sheer size of SoM hadn't been found in previous eras. SoW expands on the first with a greater amount of everything – more adversaries, more assortment or areas, covering and weapons, and better graphical devotion.
The game looks dynamite, with huge urban areas like Math Ithil and rambling scenes like Gorgoroth delivered in great detail. The orcs themselves have significantly more assortment and complexity, coming altogether kinds of shapes and sizes. All things considered, Tolkien's reality has never glanced better in a game. 
Adversary framework:
 The crown gem of Shadow of War was the exceptional Nemesis framework, which carried importance and reason to the careless butcher of Orcs. On the off chance that an Orc slaughters you, he is remunerated by means of advancement in the orc armed force, gets more grounded, gathers adherents, and builds up a standing.
At the point when a game puts forth the attempt to represent the player's different passings in the game's reality, it truly adds to the inundation, and the Nemesis framework fills in as a splendid illustration of how to do this. in SoW, Monolith has added more layers to the framework, which I will not detail (here's a decent synopsis), however, get the job done to say it fills its need effectively in adding profundity to the interactivity circle. 
Battle: 
The Assassin's Creed/Arkham half breed style battle that functioned admirably in the main game is held in Shadow of War and based upon pleasantly, with a liquid, simple to-get however extreme to-dominate framework changed to add new layers of profundity.
Going from a whirlwind of scuffle assaults into some mythical person sorcery impacts or control feels incredible to pull off, and a great job as well – as most of the ongoing interaction is battle-based.
Similarly you can enjoy playing Borderlands 3 Save Editor online game. There are a lot of adventures in BL3 save Editor that need to be conquered in order to win and to reach the last step of the game.
Brisk to get moving:
Mercifully  Shadow of War burns through no time in tossing you into the activity without a very remarkable instructional exercise. The alternative is there for a more delicate introduction in the event that you haven't played SoM, yet generally SoW tosses you straight in, with the vast majority of Talion's moves and capacities he learned in the last game promptly open, so coming directly from SoM it will not feel like a downsize at first. 
Littered legend: 
Something I totally adored about the principal game was the sprinkling of Tolkien legend all through the game, as relics and knickknacks dispersed all through the world (all discretionary). Like most different highlights, SoW pairs down on this, with many choice things to gather covered up across Gondor and Mordor.
Each time you gather a relic, Talion and Celebrimbor have a flawless little discussion about it, giving you a goody of Middle Earth information. It's an extraordinary layer of additional profundity and offers genuine benefit to the legend fans. 
Fortifications and attacks: 
There are numerous new ongoing interaction mechanics added to  Shadow of War however none more conspicuous and viable as the post attacks. Every region has a fort that you'll have to attack alongside your Orc armed force, which you'll develop as you progress through the story. Attacking a fort is just unadulterated fun, and feels like a characteristic movement of the interactivity from SoM.
You'll storm an enormous manor loaded up with different orc warlords and chiefs that you'll have gone over in the development to the attack, and whose qualities and levels will be dependant upon how well you've done up until that point. Subsequent to fighting your way to the entryway of the fundamental stronghold's pinnacle, you'll be in a stalemate with the head of the fort, and again relying upon how well you've trimmed down his military before the attack, he'll be flanked by his different guardians.
There's a stunning feeling of fulfillment that doesn't get old when a warlord's guardian turns on him when the battle begins since you've planted him as a government operative prior to the game. A splendid and all-around creation to include.
By and large 
With Shadow of War, Monolith had the correct thought – keep what was acceptable about the main game, make everything greater and add more stuff. Unfortunately, they've gone somewhat astray and not fixed the issues with the primary game, and consolidated such a large number of new highlights, and subsequently haven't built up most of them enough to make them beneficial.
So, it's as yet a dazzling game and above all a pleasant game. I played it completely through and making the most of my experience with it, imperfections, and everything. The major activity interactivity is fun, selecting Orcs and the Nemesis framework is as yet fun, and the Fortress Sieges are really splendid.
In the event that there was a third game, I'd love for them to keep these beneficial things, yet give us an authentic world that felt like it merited investigating, regard the legend somewhat more, and smooth out and clean the highlights.