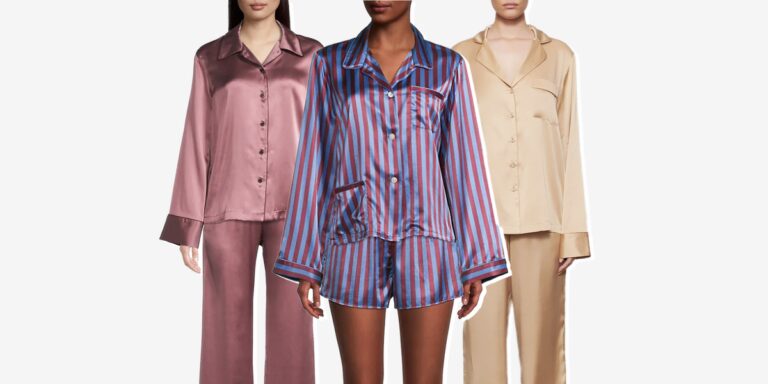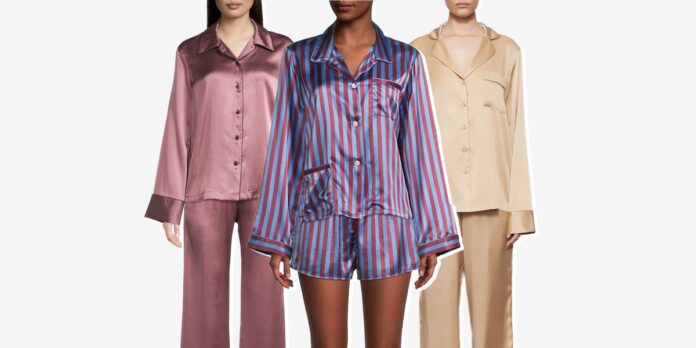 For many people, there's nothing better than a deep, comforting night of sleep. Drifting off and resetting your mind and body is a great way of preparation for the next working day.
We need a comfortable bed, a quiet and dark environment, and a pair of comfortable sleepwear to achieve this, such as silk pajama sets.
Silk pajamas are a stylish treat that we all dream of adding to our wardrobes. They're elegant, smart, and always on-trend, regardless of the time of year. But there's more to these party-ready sets than just their appearance.
Slipping into your silk pajamas is almost like a ritual that calms the mind to a state of total relaxation. And after a tough day, there's no greater remedy than cozying up in your favorite silk pajama set, putting your feet up on the sofa, and tucking into your favorite book (or a snack of your choice!) to relax.
Here are five reasons why every woman should own a set of silk pajamas.
Silk Sleepwear Safeguards Your Skin And General Health
Ladies, it's no secret that we live in a very stressful world. So any chance we get to pamper ourselves to reduce the stress we are feeling – no matter how big or small – is a chance we just have to take! Silk sleepwear helps you to do just that.
In addition to being classically stylish, silk sleepwear also provides a multitude of health benefits for you and your skin.
Being a hypoallergenic fabric, silk pajamas can resist allergens including fungi, mold, and dust mites as you sleep. This is done to an extent that flannel and cotton competitors just cannot accomplish.
Silk is also noted for its ability to protect the skin from any type of scratchy cotton bedding. Whether you wear a full sleeve silk set or a set with shorts, the presence of silk as a barrier between your skin and bed sheets limits the amount of skin irritation you may usually experience.
Such irritation typically occurs if you move around quite restlessly in your sleep. By owning and wearing a pair of silk pajamas to bed, you might be able to give your skin more of a healthy glow in place of a rash!
By investing in a silk pajama set from a trusted sleepwear brand like Eberjey you will be guaranteed a stylish and high-quality night's sleep, with minimal irritants.
Silk Pajamas Will Keep You Cool And Comfortable
Whether you're looking to keep cool on a sweltering summer night or warm up during the midst of winter, silk is one of the most sought-after fabrics to wear year-round.
There is simply no denying the fact that silk is a gorgeous fabric to wear while in bed. But does it have a positive impact on your sleep? Absolutely! And there are several reasons why.
Silk is a naturally soothing and cooling fabric that is known to help people fall asleep gently and quickly. You also won't wake up feeling hot, irritated, or sweaty, and will instead feel refreshed and cool throughout the entire morning, which will do wonders for your mental and physical health.
Unlike synthetic fabrics, silk is extremely breathable. This means that a set of silk pajamas will move with your body as you rest, rather than battling against it. The presence of organic proteins will help to keep moisture in your skin and will also regulate your temperature.
As a result, lightweight silk pajama sets can regulate and adjust to your body's temperature, guaranteeing a smoother and more fulfilling night of sleep.
Silk Pajamas Are Luxurious
Silk will glide sumptuously against your skin during periods of relaxation. So if you want to look and feel like royalty as you pamper yourself, there's truly nothing better than wearing a set of quality silk pajamas.
Sure, it might sometimes feel much too extravagant to invest in a luxury silk pajama set that may be adorned in feathers, crafted in silk, or even monogrammed with your initials. But during winter, when cozy loungewear and pajama sales are at an annual high, it's hard to resist the temptation… And you definitely shouldn't.
Being a luxurious fabric, silk pajamas are also known to help with sleep by guaranteeing comfort all night long. The protein within the silk fabric combines over 18 different kinds of amino acids that have been nicknamed "the sleep factor."
These can help to calm nerves, diminish fatigue, and improve sleep quality and depth. Having a good night of sleep means you will reduce the risk of feeling sleep-deprived and tired!
Silk Pajamas Are Safe And Durable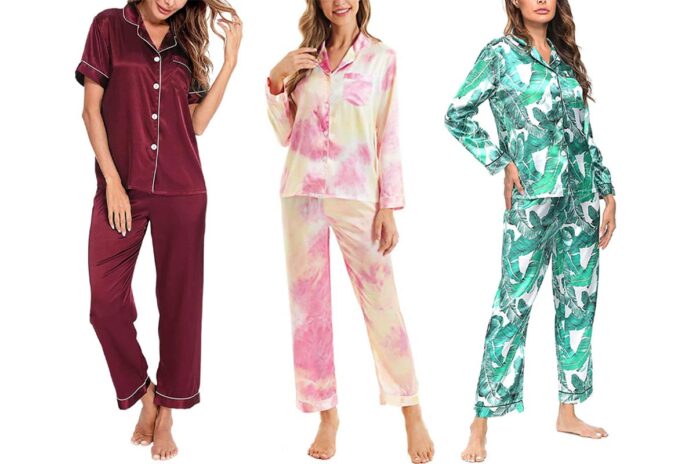 Another reason why every woman should own a pair of silk pajamas is that they are extremely safe to wear. What we mean is that silk usually contains fire-resistant properties in its composition that perform better than natural fabrics like flax or cotton.
Instead of melting when it is in contact with fire like cotton or flannel pajamas might, silk will turn straight into ash. This makes it a much safer fabric as it won't stick to the skin when it comes into contact with extreme bouts of heat.
Overall, this makes silk a practical and safe clothing option. Experts recommend silk sheets and pajamas for people of all ages, but particularly for babies.
Silk is also one of the most durable textiles out there. So, though you may have to splurge to purchase yourself a set of comfortable silk pajamas, you're paying for something that will inevitably end up lasting you a long time.
The silk filaments end up bonding, which means the fabric naturally adheres to itself. Generally, it means that silk pajamas are less likely to pull apart even after years of constant use.
Silk Pajamas Are Versatile
If you find that your confidence has recently slipped, why not slip yourself into a pair of silk pajamas and restore your confidence to its former glory?
There's something almost hypnotic about the feeling of silk as it glides effortlessly over your curves. The softness and smoothness of the fabric will empower you to stand taller, move with purpose, or simply feel more elegant than you normally would.
Every woman should own a set of silk pajamas just for the confidence boost it can give. Aside from this and the fact you'll be effortlessly comfortable in a pair of silk pajamas, they are also extremely customizable in terms of their appearance. This is one of the greatest parts of owning a silk pajama set.
They come in all types of designs, patterns, and colors, so it won't be difficult finding a color that coordinates perfectly with your personality. Plus, if that wasn't enough, you have lots of choices in terms of the style of the pajamas, too.
If you would prefer to wear a short set with a cami top or a long-sleeved button-up set at any time of year, there are plenty of styles, designs, and color options on the market for you to choose from.
Summary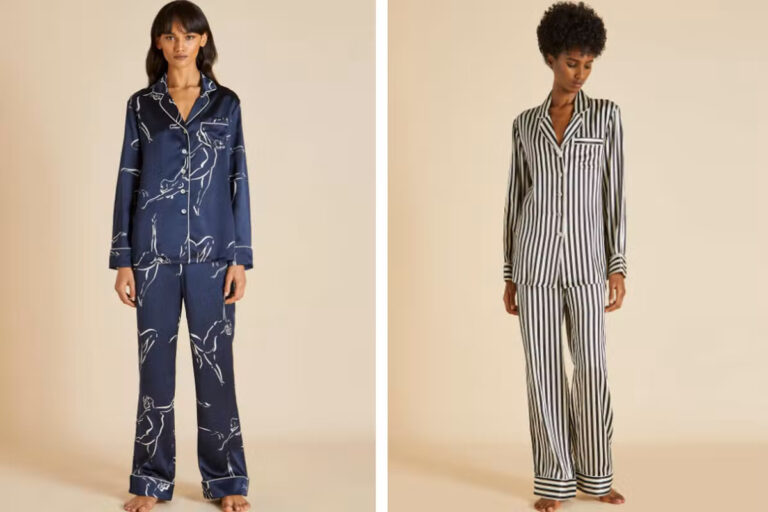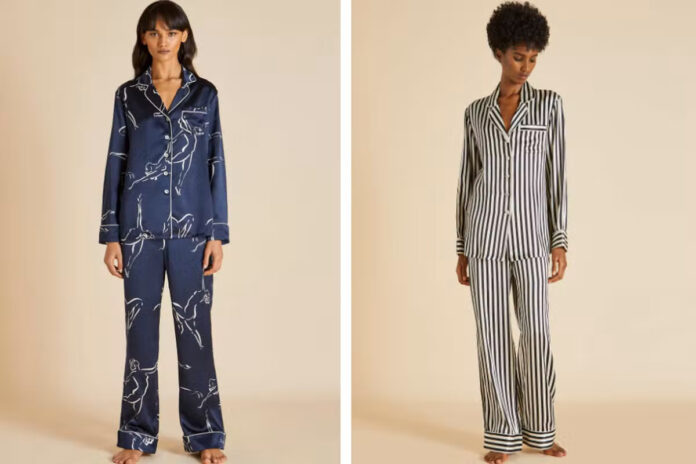 As you now know, there are many reasons why every woman should have a silk pajama set in their life. And if you don't already own one, let this be your incentive to go out and purchase one! Not only will it guarantee you a comfortable rest but it will also keep you feeling fashionable at all times.
Though a silk pajama set won't save the world, it will save you from a restless night's sleep (and a fashion faux pas).