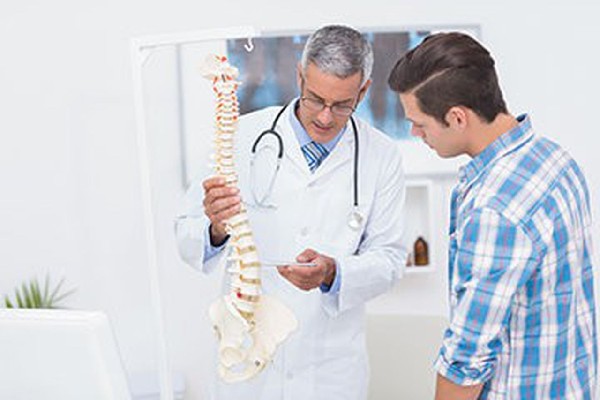 Many people suffer from spinal pain in the cervical region (neck) and lumbar region (lower back) at any instant of time. The lower back of a person is quite flexible but also vulnerable, prone to injuries.
Today, the possibility of a person experiencing minor to severe spinal pain is far greater than it used to be before, because of lack of activities and a sedentary lifestyle. Eating unhealthy and sitting in front of the screens for a prolonged time can affect your spine in more than one way.
When a person starts experiencing back and neck pain, the best thing to bet on, is a general practitioner, healthcare provider, or primary care physician.
They may recommend you some exercises, pain killers, medicines, and might advise you to go to a physical therapist.
If all of this doesn't seem to be working for the pain relief, you might want to give it your complete attention as prolonged neck and back pain are the root cause for developing spinal problems.
How to know you need help?
Many people may not know when to seek the help of a spine doctor. Well, the following are the cases that are the signal for you:
Chronic pain
Any pain lasting more than three months cannot be minor, it is chronic that needs immediate attention. Seek the help of a doctor to know the cause.
Radiating pain
If you feel the pain moving through your whole body, lower back sprains, strains, a herniated disk, or sciatica might be the source. These conditions must be checked.
Limited motion
If you find it difficult to bend for picking up things, reaching overhead, this restricted range of motion may be a sign of a condition like osteoarthritis.
If you face any of the following things, it can also mean the same thing i.e., to see a doctor:
Injury
Accidental injuries, sports injuries, or injuries from falls can also trigger back pains. Even if the accident is minor, make sure that there is nothing to worry about in the long term.
Numbness
Many experience a tingling sensation or numbness and think it will go away with over-the-counter medication, which is not the case. It is a sign of severe spinal problems one may be unaware of.
Night pain
Do you also experience unbearable pain that wakes you up in the middle of the night? This shouldn't be ignored, and you should see a doctor as soon as possible.
Finding the right spine doctor
Choosing the right spine doctor is no easy job. You have to do some deep research to get the desirable and effective treatment. Here are some tips that can come in handy while looking for a doctor:
Field experience
Theoretical knowledge is only beneficial if it gets applied in the actual fieldwork. So don't forget to check for the experience of the doctor.
Running through social media handles
Before getting an appointment, make sure to go through the social media handles or the website of the clinic or the doctor. It may give you some valuable details and insights.
Consultation meeting
A consultation meeting is the best way to clear the doubts that you might be having before proceeding with the whole process. The doctor also gets to know about your current health and history.
The world may seem to be crashing when you suffer from severe back pain. The pain can be so excruciating sometimes, giving rise to emergencies. If you don't want to face such kind of pain, look for a spine doctor in Tavares today. Also, you must have contact numbers and other details to avoid the last-minute hassle.
You don't deserve to be suffering from such a condition. The sooner you seek help, the better it gets.