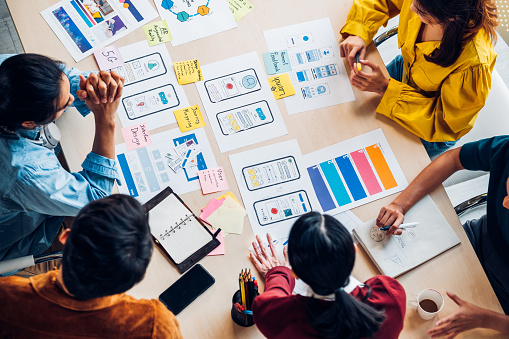 Vancouver in recent years has turned into a center for tech enthusiasts, owing to its excellent talent pool and tax incentives that are not available in neighboring Portland.
Whether you wish to make it big in Vancouver's tech industry or become a leading local business there, having a customized website can make your brand stand apart. Top experts in the industry of web design in Vancouver WA, offer fully customizable website solutions that successfully enhance your virtual presence. 
Here's how customized web design can make a difference to your digital identity.
A Custom-built Web Design Brings Uniqueness
Considering domestic production and consumption, the top outbound product in Washington is transport equipment, with a value of $80 billion.
If your business is in such competitive niches, your website needs to be unique to attract your required customer base. A custom-built website will allow you to be creative in your marketing strategies. You can think of having a website around your customers' journey and develop a narrative that they will most likely follow, thus bolstering your online identity.
Top experts use WordPress, a completely customizable CMS. They will build your website from scratch, based on a theme of your preference, tailor-made to suit your business offerings and clients' expectations.
A Custom-designed Web Design Bolsters Your Website Speed
After implementing the best online ordering solutions, top restaurants in Vancouver have witnessed a 10% increase in sales.
Such businesses demand a web design with quick load times, as the difference between landing and losing a customer can be pretty critical. You may ensure the technical structure of your site gets optimized with only the necessary built-in functionality, thus reducing its complexity and, in turn, its load time.
Experts in web design in Vancouver, WA, can work to ensure your custom-made website has a fast page load speed. They use only the required plugins to avoid compromising your site's speed factor, thus helping your online footprint extend to the most extensive target customer base.
Customization Offers Scalability
Washington ranks second, with 55.3% of its residents making more online purchases in the country, and Vancouver accounts for a fair share of this percentage.
Expanding your online business makes perfect sense when you have such a massive online shopper population. In such scenarios, your website design should score high on the scalability factor to incorporate new functionalities required for your brand expanding in the digital landscape.
Experienced consultants can help you with your website content updates while maintaining your site backup. With custom building, they can ensure your site is less dependent on the functionality built-in, making it more flexible to changes, suiting your ever-evolving business demands.
Your Custom-designed Website Will Be Search Engine Friendly
Suppose you have your apparel boutique in Uptown Village in Vancouver. You would want your outlet to rank high on search engine results when customers perform an online search for "apparel boutiques in Uptown Village."
A custom-designed web design can help you achieve your goal of reaching your prospective customers, strengthening your digital presence. Top professionals offer SEO-friendly custom-created themes that make your website highly responsive and mobile-friendly, thus optimized to rank well in online searches.
Consult A Reputed Web Design Expert
Vancouver celebrates May as Small Business Month while promoting startups with initiatives such as Startup in a Day. In a place so conducive for business, enlarging your business territory both on-site and online can prove to be extremely beneficial for your venture.  
Reach out to an experienced web design consultant to know about customization options best suitable for your business. Rest assured, you will indeed have a well-established digital identity, with your venture having a solid online footprint.