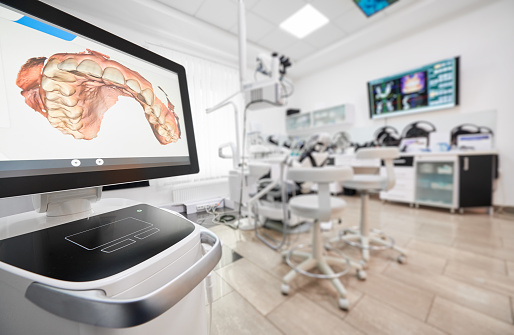 If you are looking to get your journey of a perfect smile started right from the comfort of your home, you can do so with virtual consultations. According to a report, there is an average of 4,342 residents per specialty dental practice in Nevada. 
Over 5,054 orthodontists are currently employed in the US, and the number is growing with an average age of 46.9 years old. Considering the patient to dentist ratio, it might take time to find the right orthodontist and get your case reviewed. However, with a Las Vegas orthodontics service provider offering virtual consultations, the process could be significantly simplified and help you save on time and money.
Depending on the orthodontist, your virtual smile consultation session could be free. However, if you are comfortable with the treatment plan and financing options, you can schedule an in-person consultation for further processing.
If you consider taking a virtual consultation offered by orthodontists, the article will help you prepare for the same. 
What Will You Need for a Virtual Consultation?
A virtual consultation typically involves you taking pictures of your face and teeth from various angles and then mailing the images to the orthodontist for their review.
All you need for the consultation is a smartphone with a good camera and two spoons. You will be placing one spoon each on the inside of your cheek for a clear view of your teeth and gums. If you are not comfortable taking pictures on your own, enlist help from family or friends.
Ensure the pictures are not blurry or hazy, as it will be difficult for the orthodontist to understand your oral condition.
What Pictures Will Your Orthodontist Need?
The usual types of pictures required by the orthodontist during a virtual consultation are:
Front face, one with a smile and another with no smile

Left profile of your face with no smile

Right, center, and left profile of your teeth while biting down

Upper and lower profile of your teeth with your mouth wide open
How to Take Pictures of Your Teeth?
Before sending pictures to the best Las Vegas orthodontics service, ensure you know how to take the pictures correctly. For example, keep your head in the same position when posing for the smile and no smile angles when taking facial photos.
While taking pictures of your teeth, firmly place the spoon in each cheek and pull the spoons back and out as much as possible. Be careful though, do not hurt yourself; the aim here is to get a clear view of your teeth. When biting down, ensure even your back molar is touching. 
When capturing the upper and lower view of the teeth, tilt your head backward and tilt your downwards, respectively, for a clear view. 
What Comes Next?
You can mail the pictures to the mentioned email id with required details such as name and contact information. You will receive a tentative treatment plan based on the images and your orthodontist's evaluation. Please note that you will be required to visit the dental clinic in-person to begin any treatment. 
For a successful virtual session, ensure you have a good camera and know the required pictures. Leverage the virtual consultation service offered by the best Las Vegas orthodontics and understand the options at your disposal before you decide on the treatment plan.