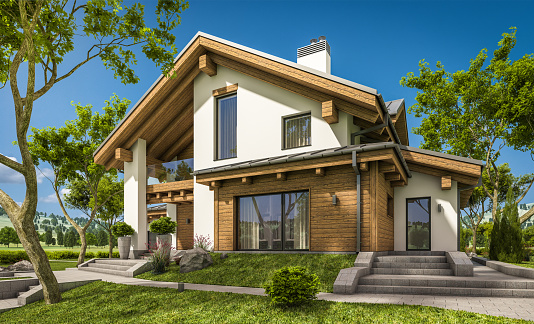 Luxury retirement homes can range in sizes and amenities offered. Most of them have age restrictions of at least 55 and older or 62 and older. These communities may include townhomes, condos, apartments, or single-family homes. Luxury retirement homes come with many perks and options and allow people to stay there as long as they require care.
Benefits of Luxury Retiree Homes
If you or your loved one is interested in living in a retirement community that is equipped with many amenities where they can feel like they are on vacation, you should be aware of the many benefits they have to offer including:
24-hour concierge service

Housekeeping services

Library

Chapel

Grocery shopping and delivery

Swimming pools

Walking trails

Golfing

Spas and salons

Transportation

Pet care

Tennis courts

Fitness centers

Game rooms and art centers

Casual cafés and elegant restaurants

And many more
Depending on the community and other factors, access to certain amenities may vary.
How much do retirement luxury homes cost?
Since luxury retirement homes offer more amenities than your standard assisting living, they are often more expensive. Many luxury communities charge an entry fee that can be pretty expensive. These fees can range anywhere between $350,000 and $1 million. Monthly rates can start at $3,000 and more.
Approximately 12% of the senior population can afford to live in luxury retirement homes, even though everyone cannot. Most of your neighbors would probably include doctors, lawyers, and business executives. Some tenants may even be empty nesters who benefit from using the equity in their home to afford the higher costs.
The best part about it is that a large portion of the entry fee can be refunded to you if you happen to move out. It will also be refunded if a tenant passes away. Once you can pay this high entry fee, you can discover other savings and perks by becoming a resident of a luxury senior facility. Monthly rates may cost less than the average price for private nursing care in your local area. As your needs for care increase, you will have access to whatever medical care you need within the luxury community.
Are Luxury Retirement Homes Right for you?
Now that you have an understanding of the perks and benefits of luxury senior housing and all that they have to offer, there are a few factors you should consider before paying the entry fee.
You want to make sure that the community has all the amenities that you are looking for. You also want to make sure that they offer services you can use right now and later if your care levels increase. Make sure that the staff are qualified and vetted, and that you can afford the monthly costs. If the community has a long history of tenants that are satisfied, it may be worth your while to look into a luxury retirement home.