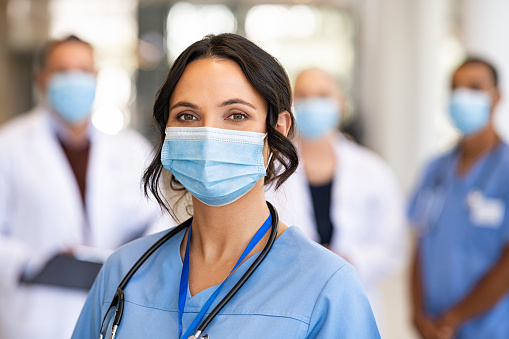 You can probably remember a nurse or medical professional who showed you genuine kindness and understanding. Even if you can't remember their name, you will remember what they did for you. They might have even inspired you to become a nurse yourself. That is the power of becoming a nurse; you make a difference in people's lives every day. 
While nursing is a career that can cause emotional and physical exhaustion due to the medical working environment and hard physical work, it is a career choice based on compassion and a desire to help. You can retire knowing you made a genuinely positive impact on people's lives, which can feel considerably more worthwhile than working in a corporate office. 
Here are some top reasons to consider becoming a nurse. 
1. It is incredibly rewarding 
Nursing is often described as a calling. It is hard work physically and emotionally, but also one of the most rewarding jobs available. You are likely to impact someone's day positively – and even life – every time you go to work. A nurse is with someone when they are most vulnerable, providing emotional and medical support. 
Val Saintsbury, a well-known nurse, is quoted saying, "Nurses dispense comfort, compassion, and caring without even a prescription." 
2. Jobs are in high demand
You will always find work in nursing because no matter how advanced the world becomes, we will always need people to help the sick. Many people see nurses and doctors as heroes. During the Covid-19 pandemic, those working in the medical field were hailed as heroes as they continued to work and put their health on the line to help others. Nurses were invaluable during a global pandemic. But even before covid, there was concern over a worldwide shortage of nurses. In 2017, the American Nursing Association even set a goal of adding 1 million nurses to the workforce over five years. 
3. You can earn a good wage
People go into nursing because the desire to help others calls to them, not because of a high wage. However, you can still make a good living in this workforce. In 2020, the median pay for a registered nurse was around $75k per year, or $33.22 an hour! 
4. Training is more flexible
It has never been easier to become a nurse. With the explosion of virtual communication and education having to go online during the pandemic, it is a brilliant time to get your bachelor of science in nursing online. Why? Because the online study has now been perfected, meaning you can train on the side while you continue to honor your other life commitments – including family – and earn an income. 
The next stage in your nursing career is exploring your pathways – what interests you the most? Click here to learn more about what training and qualifications do you need to get there. Consider getting some work experience in different medical environments, or even better, shadowing a nurse, to see if nursing is truly for you.