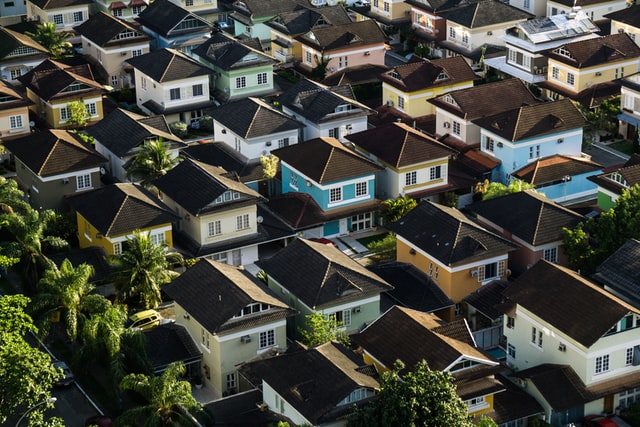 Regulatory authorities such as RDA, CDA, and LDA play an essential role in Pakistan Real Estate. LDA stands for Lahore Development Authority. Moreover, CDA stands for Capital Development Authority, whereas RDA in Pakistan Real estate stands for Rawalpindi Development Authority.
Real estate is one of the significant income-generating industries in Pakistan's economy. Moreover, Real estate is a business operation that has operations of purchasing, selling, handling, or investing in properties. Pakistan Real estate is a considerably growing industry. World Bank computes that the real estate industry assets contribute approximately 60 – 70% of the country's wealth. Moreover, the wealth amounts to an estimated 300 to USD 400 billion.
Pakistan real estate is among the few industries that have seen continued growth. Furthermore, the number of individuals all around Pakistan in search of a place to live is increasing day by day. Moreover, they wish to reside in an area authorized by the regulatory government body. The reason behind this preference is so that they will not face any legal issues in the coming future. Therefore, Lahore Development Authority, Rawalpindi Development Authority, and Capital are established. Hence, this article discusses the critical role of RDA, CDA, and LDA in Pakistan Real Estate.
One of the most spectacular real estate projects in Pakistan is Kingdom Valley. It is a development project under Naya Pakistan Housing Program and has approval under DRG/PHATA/2176-2021.
The Role of RDA in Pakistan Real Estate
RDA is a term utilized for Rawalpindi Development Authority. The RDA majorly focuses on developing and implementing expansion plans in Rawalpindi to ensure the safety and routine demands of the growing population. Furthermore, Rawalpindi Development Authority is responsible for land development and handling real estate development projects in Rawalpindi. Moreover, it initiates residential and commercial schemes, particularly as a joint venture. Additionally, RDA in Pakistan real estate can endorse private housing societies in Rawalpindi and other advancement projects.
Additionally, the government authority body plans and enforces short- and long-term development projects involving roads, corridors, overhead bridges, and many more. In addition, RDA has the authority to undertake development works, acquire expenditure, and sign contracts.
The Role of CDA in Pakistan Real Estate
The Capital Development Authority (CDA) is the leading civic authority in town planning, building, and maintenance in the Federal Capital. CDA is a term utilized for Capital Development Authority. Furthermore, the regulatory authority's responsibilities involve coordination with other regulatory bodies such as Metropolitan Corporation Islamabad (MCI) and the administration of Federal Capital Territory to accomplish uniformity in the planning and development of the city.
Another significant role of CDA is to execute functions involving the municipality, health, hygiene, education, and availability of goods in housing schemes and elsewhere. Furthermore, CDA effectively developed dedicated cycling tracks. Any real estate project developer in Islamabad has to receive planning permission and no objection certificate from CDA. Golf Estate is a remarkable CDA approved real estate project ranging from Block A to H. It has state-of-the-art amenities and is a leading property in the Federal Capital.
The Role of LDA in Pakistan Real Estate
LDA is a term utilized for Lahore Development Authority. Lahore Development Authority is in charge of new planned development, and it also supervises and gives permits for new construction and residential projects. Furthermore, LDA controls and issues licenses for private houses, commercial projects, recreational parks, and green areas. Moreover, LDA's establishment is under the LDA Act of 1975 by The Provincial Assembly of Punjab.
LDA plays a highly significant role in Pakistan's real estate sector. It is a regulatory government department that handles the real estate and infrastructure developments across Lahore Division. Furthermore, numerous housing schemes in Lahore declare authorization which means that LDA has given them the no-objection certificate, and it is a legal housing project.
LDA has altered its criteria to grant a NOC for a real estate project. Therefore, improved facilities and outstanding town planning are central principles for developers to gain a NOC. In addition, the authority sporadically publishes a detailed list of legal and illegal housing projects in Lahore. This assists investors in avoiding any fraudulent use of their funds.
Conclusion
These government-regulated entities play a substantial role in Pakistan real estate market. RDA, CDA, and LDA are the major governing bodies that make sure that all the building and development work in the large cities is according to government laws and regulations. Furthermore, the authorities provide a no-objection certificate to the housing project owners and developers. Therefore, the NOC declares that the project is entirely legal and that no legal hurdles will arise in the future. Estate Land suggests visiting the official website containing a comprehensive list of legal and illegal housing societies. Moreover, the list ensures that an investor is secure from any fraudulent activity.