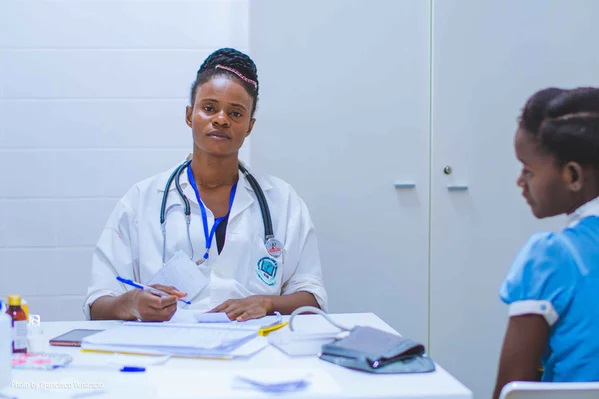 A Psychiatrist diagnoses and treats a wide range of mental health conditions. A psychiatrist uses medication to treat the symptoms of mental health conditions. They may also use different types of psychotherapy. They specialize in a specific area of psychiatry and forensic psychiatry.

Psychiatrists must be trained from a medical school. A psychiatrist is a medical doctor who understands both mental and physical health conditions and also considers the link between them.
A psychiatrist can diagnose the following disease:
– Bipolar disorder
– Borderline personality disorder
– Depression, and
– Schizophrenia


Psychiatrist and Therapists

There is a huge difference between a Psychiatrist and a Therapist. A Psychiatrist is a medical doctor and a psychologist is medical training. Psychodynamic therapy may require the patient to discuss how their past experience influences the present and can lead to greater insight into the current feelings.
Different types of therapy to treat people are as follows:
– play therapy which encourages children to talk and express themselves to pretend to play
– creative arts therapy that uses dance, art, drama, or music
– family and couple therapy
– animal-assisted therapy in which animals like horses or dogs assist treatment


Treatment
A psychiatrist can treat the following condition:
– hallucination
– eating disorders like bulimia and anorexia
– suicidal thoughts
– post-traumatic stress disorder
– self-harm
– thoughts of hurting others
– obsessional thoughts
– violent outburst
– hyperactivity
– delusional thoughts
– memory problem
– Attention Deficit Hyperactivity Disorder or ADHD
– stress
– anxiety


Types of Psychiatrist
– Young adult Psychiatrist
– Geriatric psychiatrists focus only on older adults.
-addiction Psychiatrist
– Forensic Psychiatrist, addresses mental health within the legal system and works with those with a criminal record.
– Child and Adolescent Psychiatrist
– Perinatal Psychiatrist focuses on the issue that arises during the first antenatal year and pregnancy


Education
A person must be trained for 4 years at medical school. Once they have successfully passed the final exam they will receive a license to practice e medicine. Trainee Psychiatrists will usually work in a hospital setting for the first year. The training will include inpatient, outpatient, and emergency room situations.
Some can choose to take on further training for becoming a specialist in a particular area of Psychiatry. Obtaining extra qualifications indicates that they had additional training as well as examination.

Recent research provides a complete review and reports in the field of Psychiatry. Clinical licensed professional counselors (LPCs), social workers (LCSWs), marriage and family therapists (MFTs), and licensed. 
These are at the master's level of education and require a particular license. A psychiatrist also makes an initial diagnosis before referring a person for ongoing treatment with a therapist or psychologist.


Summing Up

A Psychiatrist uses prescription medication to address particular symptoms and may collaborate with a Psychotherapist to help in the treatment of mental health. Therapists are not medical doctors but psychiatrists conduct assessments to treat mental health conditions. 

Treatment depends upon the condition of an individual. One who is not sure whether they require a Psychiatrist or any mental health professional should speak to the doctor. Healthcare professionals work both in a mental health team at a hospital and in a  community mental health clinic.