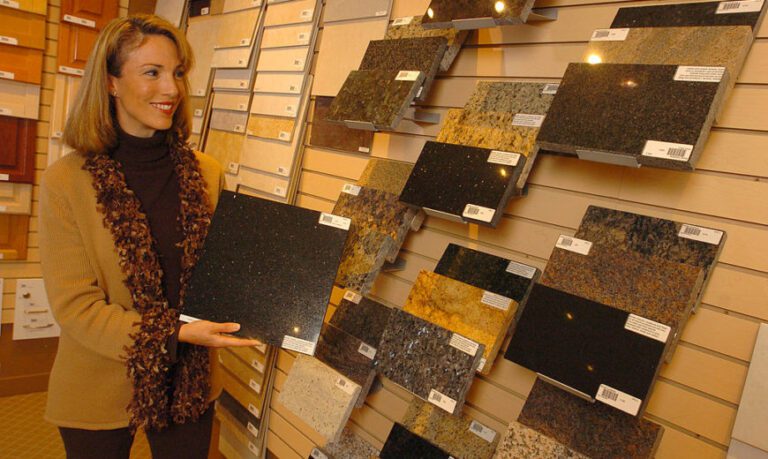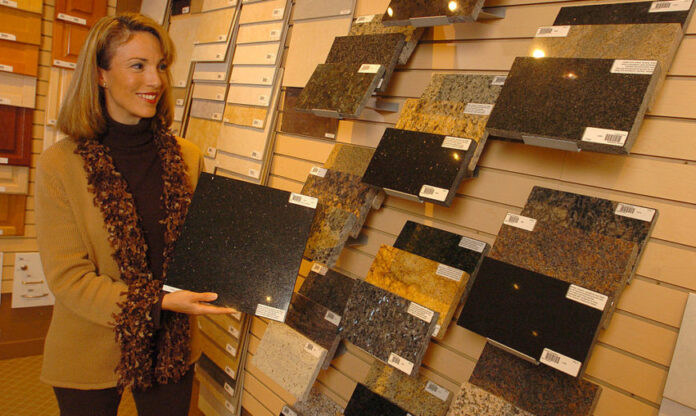 Are you looking for the perfect material for your bathroom counter? No worries, granite countertops are the best choice. Well, you must be wondering why. There are many reasons to choose granite for your bath countertop. Not only are they stylish, but also they perform well. Granite countertops suppliers provide you with various options on these counters. Click here for more ideas to transform your bathroom.
Moving on, you need a stylish yet durable surface for your bathroom. In that case, granite has all the good features to fit for usage. You can flaunt your bathroom looks by having granite counters. Also, it is available at the best prices. Similarly, it comes in many colors and patterns.
Let's explore some reasons to choose granite for bathrooms. Along with the beauty factor, the other things are below:
Versatile

Visual appeal

Durability

Scratch resistance

Stain resistance

Moisture resistance

Easy to maintain

High resale value
1- Versatile:
When it is about design and colors, granite is a versatile stone. It has a natural beauty that attracts many eyes. In the same way, you will not find two granite slabs with the same designs. That is why they are very versatile in their looks.
Whatever granite you choose for your bathroom will have its unique charm. So, you will not be disappointed in any way. There is a vast array of styles in granite countertops. Every piece will add value to your home.
2- Visual appeal:
No one can deny the visual beauty of granite countertops. They have this unique raw stone look that makes it desirable. Also, granite countertop suppliers offer a wide range of colors and patterns in these slabs. Each slab has its market value. Also, the beauty of granite depends on the rarity of the stone. If you have a granite countertop in your bathroom, it will catch every eye towards it. 
3- Durability:
Well, beauty is not the only reason to pick granite for your bathroom. It is also durable for homes and offices. Also, it can stand the test of time without losing its charm. So, if you select granite for your bath counter, you will not stress over its replacement. With a proper seal, it will serve you for a long time. So, only change the seal, and it can last for more than ten years.
4- Scratch resistance:
With a quality seal, you do not have to worry about scratches and all. Granite countertops can resist cuts and cracks very well. However, they are porous in nature. Still, they can perform well with a layer of a seal. For instance, you have combs and other stuff on your bath counter. But, with a granite countertop, no need to stress over minor scratches.   
5- Stain resistance:
It is another reason you should go for granite countertops in bathrooms. Well, every bath counter has shampoos and more stuff like that. In the same way, these chemicals might spill on the countertop. But, if you have granite with a seal, it will not affect your top surface. In that case, ask your granite countertop suppliers for quality granite with a proper seal. It will protect the surface from any damage. 
Read Also: Top Reasons Why should you buy rugs online?
6- Moisture resistance:
No doubt, there is a lot of moisture content in a bathroom. The air usually has droplets of moisture. In that case, granite is the best choice for bathrooms. It can resist moisture from getting into its surface. So, water does not have any wrong impact on granite countertops.
Moreover, the seal will not only give shine to the granite surface. But also, it will keep the water droplets from going deep into it. Then, you can wipe the counter with a dry cloth or sponge. It will give extra protection to your bath counter. 
7- Easy to maintain:
Low maintenance is also a reason to have granite countertops in the bathroom. They are easy to maintain if properly sealed. Due to the seal, it can resist germs and stains. That is why they are not tough to take care of. So, regular washing is enough for the bath counter. Also, due to its edge cuts, water runs down the surface. In this way, water will not stay on its top. You can use a sponge after using it.
8- High resale value:
Well, investing in a granite slab is a great idea. It is not only visually great but also adds value to your home. Also, it gives a great impression of your home. For instance, if you plan to move out of the house, granite will increase its worth. So, it has a high resale value. Also, it serves for the long run. It is all about its charm and how it performs. By taking good care, you can increase its value more. If you search granite countertops cost at google, you will also come to know that granite is affordable amongst quality countertops. 
Conclusion:
Granite countertops can work in the best way for your bathroom. The key is to have it properly sealed. So, get the quality slabs from granite countertop suppliers. They are highly durable and stain-resistant. Also, it can resist scratches from razors and blades. Similarly, water will not have any harmful effects on its surface. Check out the best granite from badger granite and add value to your home.