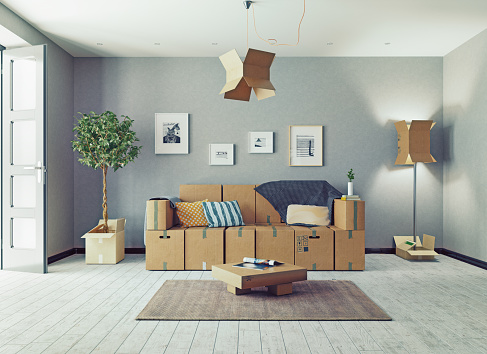 Whether you're downsizing your home in Southern California for financial reasons or because you don't require that much space anymore, it can be quite a stressful time. In the middle of packing everything and getting ready to leave, you also have to ensure that you're getting the best price possible for your home.
Selling your current home can be a long process that begins when you search for things like "the best way to sell my house in Southern California" and so on. Here are a few pointers to consider when you have no clue where to start and what to do.
Benefits of Receiving Immediate Cash For Your Home
While you may not have considered it, when you use traditional methods of listing your home and getting buyers to bid different prices, it doesn't necessarily mean that your desired buyer will pay in cash to you immediately.
However, getting immediate cash for your home may be necessary and beneficial for you in many ways.
It can help alleviate any of your current financial difficulties.

If you're planning on buying another home, getting cash can help pay for it right away.

You don't have to stress about waiting for the payment for months after selling your home.

Your buyer can't list any other contingency terms or anything similar when you decide only to receive cash. 
Preparing Your Home to Be Sold
Once you've decided to sell your current property in Southern California in favor of a smaller or cheaper alternative, you need to ensure that your home is prepared. Getting rid of clutter and moving your belongings is the first step to ensuring your current home sells for a reasonable price.
If you decide the budget, you might also want to consider any potential repairs or renovations around your home that can increase the value. While this is not necessary, it can help ensure a higher listing price for your home. 
Enlist Professionals to Help You
If you're too busy to properly dedicate the time to get your home ready for selling, it's best to enlist some professionals who can help you out with it. When you have professionals working to sell your home, you can rest assured that it will go for the best price possible.
Real estate agents can help you with the process of listing your home and ensuring that there's a continuous stream of prospective buyers coming to evaluate your home. You can also consider hiring a property stylist in Southern California who will stage your home according to modern trends that impress the buyers.
Getting Your Home Assessed
When you've finally begun the listing and potential buyers are coming in, you may have to get your home assessed by professionals to ensure that it's being sold for the right price. It can include insurance agents, handypersons, and real estate agents. 
Your home assessment will consider any potential defects on the property, which could be in the pipeline, foundation, or utilities. It will also holistically assess the location of the home and the amenities available.
Receiving Cash Offers
When you're thinking, "What's the best way to sell my house in Southern California?", there's only one answer. Consider immediate cash payments if you want to be done with the selling process in a few weeks rather than a few months.
You can get a cash offer for your home immediately if you decide to sell it to a service or company instead of an individual buyer. How it works is that an agent will visit and evaluate your home and offer a price that will be around market price or even higher. 
These companies and services will ensure that your cash payment is cleared within a few weeks, and you can sell your home successfully.