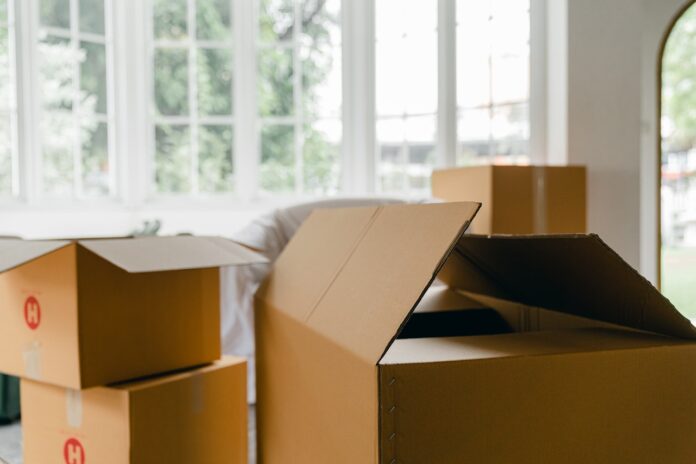 Big things don't always come in small packages, do they? The last time I tried to chop off my cupboard to try to fit it in, my back gave in, and my wife ran me out of the house. So if you're looking to make a 400-mile move from California to Las Vegas with big packages (wink), things are going to get a lot interesting.
Let me share a few pieces of advice which have helped me over the years making long-haul moves. The amount of ease making the right decisions bring into your life will wow you. Let's get started.
Finding the Right Moving Company For You
It is vital to get a moving company that has plenty of experience in your required service. In this particular case, we should find a company with years of experience in the long-haul moving industry. But we know better than to ask our co-workers and family members for help because they are utterly useless. If only there were a way for us to find credible long-haul moving companies in your area, life would be so much easier.
Well, look no further, Kevin, because you already have access to the reviews of thousands of individuals who have had prior experience with the companies you are looking to contact on your next move. Google and Yelp are home to reviews of thousands of individuals who have shared their experiences, and they can help you determine the best moving company for you. You can filter through the companies by looking at only those companies with a rating of 4 or higher. Furthermore, it is easy to maintain a good rating on these third-party websites if there are only a couple hundred reviews. Therefore, you should look at companies with more than 500 reviews and have a rating of 4 out of 5 or above.
Be sure to search for long-haul movers because that is not everyone's cup of tea. Even if a local mover tries to convince you that it will do a good job, try to contact a long-haul mover first.
Insurance is your friend.
Insurance is one of the most underrated aspects of moving. Most people don't realize what a blessing it is until they hear the judge's gavel hit the block along with the judge's verdict telling the insurance company to pay up. If you lose all your belongings en route to your new house, the insurance money ought to make you happy. If not happy, then at a minimum, you will be less sad. I will advise that you always look for registered companies who offer insurance on moves so that you don't get snubbed when it comes to getting insurance money at the worst moment. Be vigilant of bad things that can happen.
Be Objective.
When deciding on a moving company, it is beneficial to contact around 3 of them for quotes. Moving companies tend to provide free estimates to potential clients, which will help you plan the budget for your move and help you determine the average moving cost in the market. That way you will be in a position to assess the cost and benefits of each moving company.
In my last three moves, I have used the company Move4less and I would recommend that you check it out. The services are very affordable, and the company has a 4.4 star rating based on more than a thousand reviews. It would be ideal for you to contact at least three moving companies so that you can get the best deal for you.