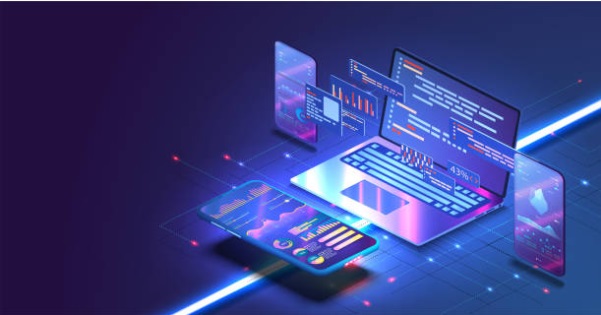 There are several well-known project management solutions on the market and many more lesser-known software programs. They all deal with at least one area of project management, and some even claim to take a holistic approach to project management.

Which tool is superior for project management? Have a look at what the Smartsheet software is all about. 
What Is a Smartsheet, and How Does It Work?
Smartsheet is a project management tool that encourages teams to collaborate. Assigning tasks, tracking progress, calendars to capture important dates, and document-sharing options are included in this cloud-based tool.
Its simple interface resembles a spreadsheet with sortable rows and columns. If the spreadsheet contains dates, they can be viewed on the Calendar as well. The rows on the spreadsheet can have files attached to them.
Smartsheet's core focus is collaboration, so teams can communicate and stay in touch with one another no matter where they are. When a new Smartsheet is produced, or anything is modified, they are notified. Additionally, when information on one Smartsheet is modified, it is automatically updated throughout the software.
Smartsheet Project Management Has 4 Benefits
The following are the most significant benefits of utilizing Smartsheet for project management:
To provide peace of mind, control and security are essential.
Annual security audits and assessments are performed on Smartsheet by third-party companies. You may rest easy knowing that your information is secure thanks to transport layer security (TLS) technology from the most reputable vendors. Smartsheet also protects its data by encrypting it, using biometric scanning techniques, and limiting access to approved Technical Operations team members.
Isn't that incredible? This is one of Smartsheet's most compelling features, and it's one of the reasons it's utilized by nearly 80% of Fortune 500 firms.
Automated processes that help you save time
You can specify which activities will result in which reactions using Smartsheet's workflow automation. This will save you time and effort by automating repeated tasks.
Additionally, having a tool that allows you to see all of the 'if' and 'then' lines makes it simple to design automated workflows.
Apps that allow you to carry your spreadsheets with you on the go
Apps for iOS and Android are available for Smartsheet. Smartsheet's mobile apps have been developed for the most incredible user experience because spreadsheets aren't the simplest to deal with on a mobile phone.
On the other hand, the mobile app is solely helpful for proofing files or having a dialogue with your team. Putting together a project schedule? Not at all.
User interface based on a spreadsheet
If spreadsheets are something you use avidly as part of work, the Smartsheet software is for you. Its user-friendly spreadsheet interface makes importing files from Microsoft Excel, Microsoft Project, Google Sheets, and Trello a breeze. Grid Card (Smartsheet's equivalent of Kanban), Gantt, and Calendar are the only views available in Smartsheet for project management. You can add dependencies and critical paths to Smartsheet Gantt charts, such as conditional formatting.
The organizations which have made use of the Smartsheet software have really benefited due to the vast features that it provides. Hence, getting hands-on with the Smartsheet software is a must for organizations to grow.