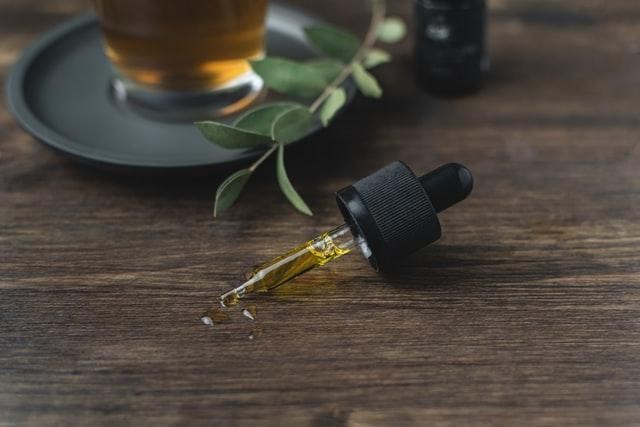 With the rising popularity of cannabidiol (read more), it should come as no surprise that a slew of manufacturers is releasing a variety of CBD products with a diverse array of administration methods, all of which serve the same purpose: to promote wellness.
Although incorporating cannabidiol into one's daily routine is a highly subjective experience, determining which product is best for your lifestyle and needs can be difficult if this is your first time. It might be overwhelming for some especially given the plethora of options available, ranging from creams to oils and gummies to smokables!
To provide you with a general overview, we've listed some of the most popular CBD products available on the market. But first, let's take a look at what CBD is all about.
Source: Buy CBD Online
What Is CBD?
CBD has been a subject for debate, but the Farm Bill 2018 made hemp-derived products such as CBD legal in all 50 states on the federal level. In fact, the World Health Organization (WHO) states that cannabidiol (CBD) does not have the potential to cause human dependence or abuse. As a result, it is generally considered safe.
For those unfamiliar with CBD, it is a compound found in both hemp and marijuana. In marijuana, cannabidiol is found in trace amounts, but due to the presence of THC, a psychoactive component that causes people to become intoxicated, marijuana, whether medical or recreational use, is still prohibited in many states. While hemp does contain trace amounts of THC (about 0.3 percent), it also includes a significant amount of CBD, qualifying it as a non-intoxicating plant that causes no general harm. 
As the name implies, the oil is extracted from the plant, and it is mixed with a carrier oil like coconut oil or hemp seed oil. As a result, it creates a vivid herbaceous-flavored oil with relaxing anti-inflammatory properties that can be used in various ways. One of the most appealing aspects of CBD is that it can be used in several ways.
It can be ingested, a quick way to reach your bloodstream, and consumed orally. Oral administration allows for slower absorption but more long-term effects. Additionally, the oil can be added to a vape pen, allowing you to vape it (although there is a specific CBD vape oil that you must first check). You can also mix edible oil with your foods and drinks.
While the oil contains CBD as the base oil, tincture, on the other hand, is an alcohol-based product. It is also easy to use and is versatile. However, the potency of cannabidiol in this extract is lower than that of oils. Despite this, it is intended for increased bioavailability and fast absorption through sublingual administration. It also has a longer shelf life due to the high concentration of alcohol, which enhances the vibrancy and the effectiveness of CBD.
If you're looking for a fun, tasty way of incorporating cannabidiol in your diet, gummies are one way to go. They're portable and easy to bring anywhere. Also, you can quickly check the dose if it suits your body. Most shops offer a wide range of flavors, which might help you skip the weedy taste of the cannabidiol itself. 
Not to mention that they are available in various shapes and colors that are absolutely adorable. You're consuming regular gummies, but you're skipping the sugar part—and you're actually eating much healthier as a result!
A flower is a non-intoxicating way to consume cannabidiol. It is prevalent because it is both versatile and simple to use. The herb can be smoked through a pipe, bong, or any other smoking device, or you can purchase pre-rolled joints for convenience.
In contrast to cannabis, CBD flowers do not cause hangovers or morning regret. Even when used for recreational purposes, it will not cause you to become addicted. 
It can give you a kick and mental boost, and it can provide short-term effects within second-to-minutes of smoking. However, it is crucial to find a credible shop, like cheefbotanicals, when purchasing flowers. Make sure they're grown in a credible source, and the purity and potency of the flowers are indicated. They should have undergone third-party lab testing and should contain no more than 0.3% THC.
These are solid, gel-like oral dosages, perfect if you want to get a daily dose of cannabidiol. These convenient capsules allow for accurate dosing and portability. You can put them in your pocket and take them whenever you need them to be effective. 
Pills, in contrast to gummies, do not have a taste. And, unlike oil, you can benefit from cannabidiol without having to deal with the mess or the weedy flavor that comes with it. Furthermore, it has long-lasting effects that are beneficial to your overall health.
The market is flooded with cannabidiol (CBD) products that can be used to alleviate your aches and pains, so you have plenty of options. However, topical CBD — such as a CBD cream — may be particularly effective in treating muscle and joint pain (learn more: https://www.sciencedaily.com/releases/2021/04/210423130221.htm). 
Using the pain-relieving properties of cannabidiol, you can apply the cream directly to the area where you're experiencing discomfort to quickly alleviate the pain you're experiencing. Another option is to use a lotion on your skin to help reduce inflammation. In most cases, topicals may even help improve your skin condition, based on research.