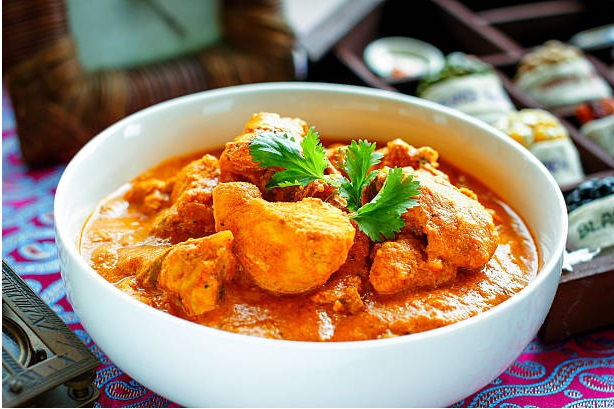 Chicken Tikka Masala is a popular Indian dish that has amassed a lot of fame and familiarity all across the globe. There are many restaurants in western countries such as the USA and the UK and many other European countries where chicken tikka masala is celebrated as one of the finest Indian dishes despite ethnicity and origin. 
There are many versions of this famous recipe and each version is tweaked from the original recipe which is from the popular base dish – Chicken Tikka. Chicken Tikka Masala recipe can be easily followed at home with the right spices and methods and can be relished by anyone without the need for a restaurant. All one needs is the right recipe. 
Chicken Tikka Masala Essentials
Chicken tikka masala is an upgraded curry version of the popular stand-alone dish called Chicken Tikka. Chicken Tikka is basically a well-marinated dish of tender chicken pieces that are grilled or pan-seared to perfection. This dish is often served as a starter or a stand-alone dish alongside onions and lemon and can be an excellent side course for mains such as Pulao, Naan, and other Indian Breads and Rice. 
Chicken Tikka Masala is however a spicy, authentic gravy that incorporates the essence of the tikka masala along with the tender, cooked chicken tikka pieces. It is an absolute delicacy and is served as a side course to all Indian Bread and Rice varieties. The flavor is strong, spicy, tangy, and very aromatic.
Easy Chicken Tikka Masala Recipes
Chicken Tikka recipes are plentiful on the internet and there are many tips and tricks unique to the author of the recipe. Some of the most important things to remember are the careful list of spices and ingredients that go into this recipe such as:
Whole Spices (Cardamom, Cloves, Cinnamon, Bay Leaf)

Chicken Tikka Masala (Prepared Spice mix)

Regular Spices (Salt, Chilly Powder, Turmeric Powder, Coriander and Cumin Powder)

Thick Curd for Marinade

Gravy Base Vegetables (Onion, Tomatoes, Coriander leaves, Lemon)

Tomato Puree for Gravy Base

Cream (Fresh or Heavy)

Chicken Pieces (Breast or Thighs)
These are some of the most important ingredients that one needs to have beforehand to make most of the recipes. Chicken pieces are first marinated in a mix of thick curd along with powdered spices. Chicken Tikka Masala is a powdered spice that is also available to purchase in many stores, both convenient and online. This spice mix has a variety blend of many traditional spices and whole spices ground to an aromatic fine powder that can be used for more than a couple of items. 
Many authors also have their own version of Chicken Tikka Masala spice mix. These can be made with a variety of regular and whole spices sauteed and powdered at the convenience of your own home. The ones that are made at home are much more aromatic and make the gravy delicious than using a prepared spice mix. 
Once the chicken is marinated for a good couple of hours, it can either be grilled traditionally or on a pan. The chicken turns out delicious and juicy. This is the traditional Chicken Tikka.
Now to make the gravy, most authors prefer a mix of whole vegetables and puree. Most authors prefer a combination of oil and butter to include the buttery texture. The chicken pieces are dunked in the gravy and topped with heavy or fresh cream to complete the recipe.