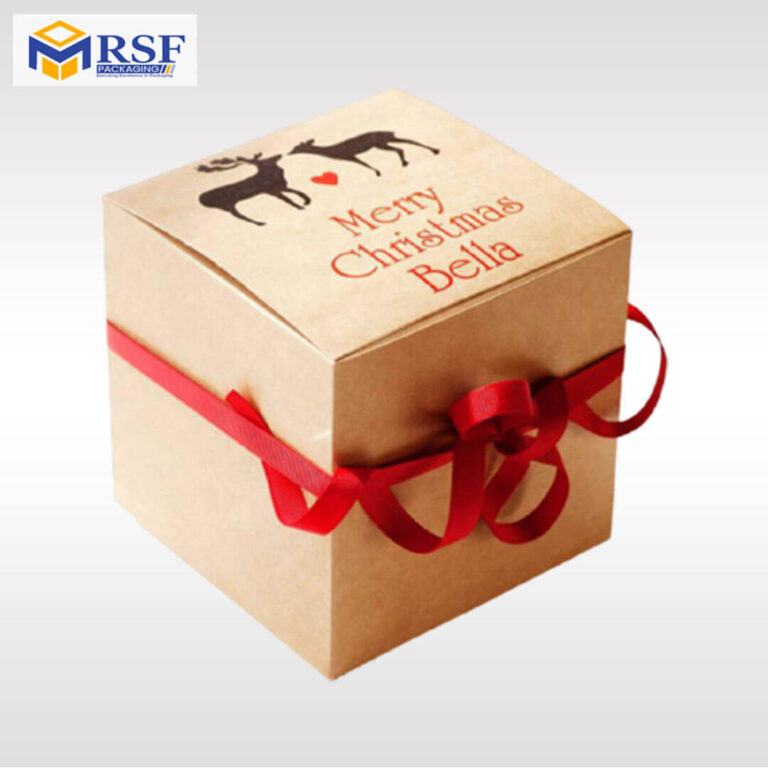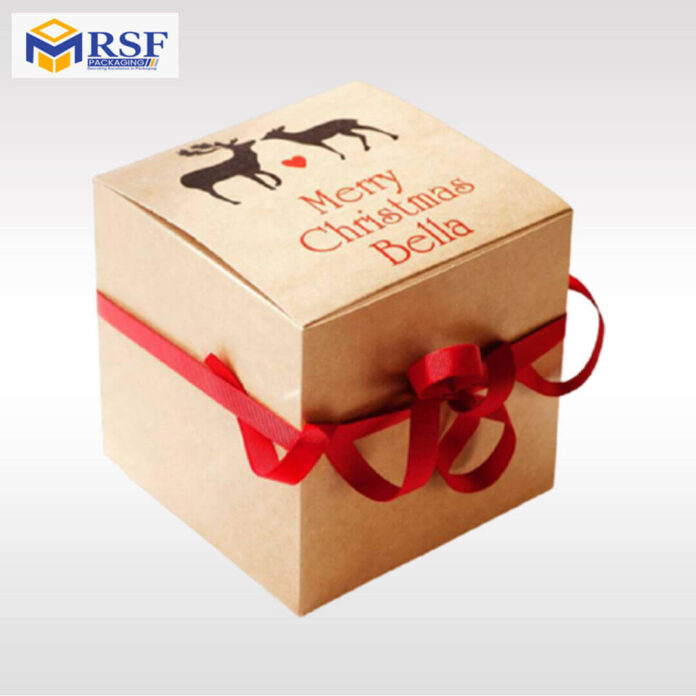 Christmas is the time of year when custom packaging companies come up with their unique packaging solutions. Every year, we exchanged hundreds of Christmas gift items with unique packaging. No matter it is a certain color, design, or any pattern on the packaging it always catches our attention. Similarly, the pressure goes onto packaging manufacturers as well. Christmas is the biggest commercial opportunity for retailers. This huge surge in demand makes it difficult for the manufacturers to meet customer's demands while ensuring quality. It also allows them to outstand their competitors. Christmas packaging ranges from big custom Christmas boxes to giveaways. No matter whether you need to send goods, wrap gifts, or showcase the products in-store you need packaging.
Christmas packaging essentials
Here are the things you need to consider for Christmas packaging.
1- Choosing the right packaging:
The first thing you need to consider packaging is the selection of packaging that suits your product. For example, if you manufacture jumpers, wine bottles, and festive hampers you need appropriate packaging for it. Or if you deal in any clothing materials make sure that you have the right packaging to protect your items from outside dirt. So, according to the requirements of your products you need to find suitable packaging. Or if you are a packaging manufacturer make sure you make different packaging materials available for your customers. You can add cardboard hamper trays, cellophane sheets, ribbon, ribbon bags. Further, you can use glossy card sleeves and envelopes to make your packaging more effective.
2- Convert existing packaging into Christmas:
If you are selling products not related to the occasion you can still modify your packaging. For instance, if you are selling carrier bags, cellophane wrapping, or any other packaging stuff you can add a little festive cheer to it. Further, you can temporarily customize your logo as per the occasion and print it. Besides, these, you can also add greetings to your delivery boxes. Or printing finishing such as ribbons etc. design like snowflakes or any other Christmas-specific item. But you have to take care that you only print limited stuff because you won't be able to use it later on.
3- Packaging for the delivery purpose: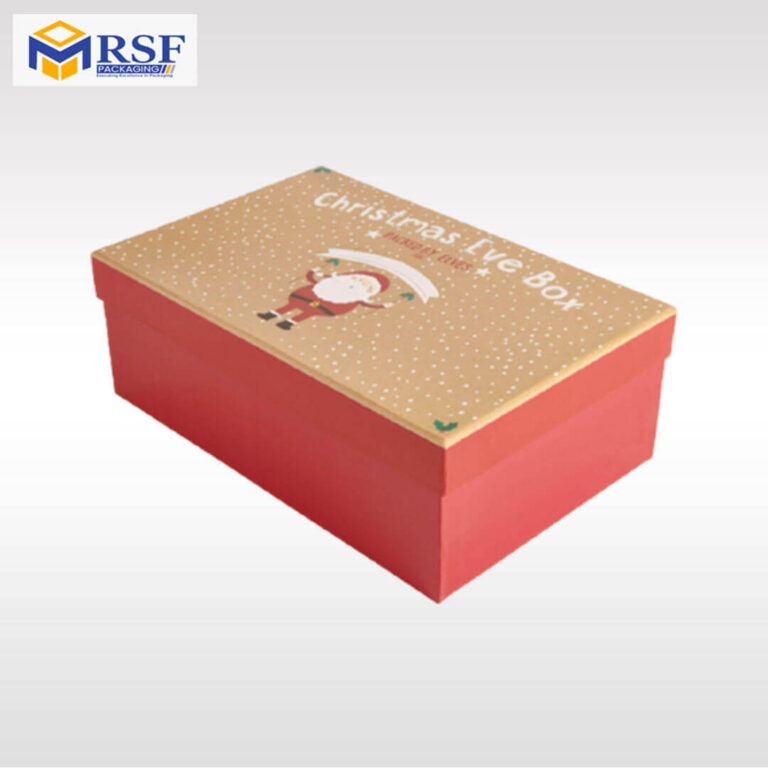 During the Christmas period sales of some specific items grow reasonably. On the safe side, you can arrange wholesale packing, wrapping, and other packaging materials in advance. This will enable you to provide the best customer service as well as will save you from getting out of stuff at the hour of need. Further, for package delivery, you can have bubble wraps, postal boxes envelopes, etc. to secure your package. Whatever you choose, make sure that your packaging satisfies the needs of customers. As packaging is meant to provide protection and ensure safe packaging.
4- Environment protection:
With the increase in demand for Christmas packaging, you should never forget the environment. This definitely puts a burden on the environment from both sides including consumers as well as manufacturers. Here, you can make sure that the packaging material you manufacture or supply is eco-friendly in nature. Packaging material should be biodegradable as well as reusable. For example, Kraft boxes are entirely recyclable while polythene bags are made from recycled material.
5- Special care of fragile items:
Fragile items are always more sensitive to breakage or damage. For this, you need to ensure that your fragile items got sufficient protection. While packaging your products make sure that you wrap your product properly. Moreover, you can fill the empty spaces with lightweight materials such as loose-fill polystyrene chips so that the products stick to their place. Further, air cushion machines can be used to inflate bubble packaging, plastic films, etc. use of these machines enables you to make your own packaging solutions whenever you need them.
Do's and don'ts of Christmas packaging
Do's of Christmas packaging
Here are a few things which you need to consider while Christmas packaging.
Pack fragile items appropriately.
Use strong packaging material for heavy items.
Use acid-free tissue paper to wrap porcelain to avoid any damage.
In the case of lighting items, pack bulbs separately. Similarly, electronic devices pack their batteries separately.
Don'ts of Christmas packaging
Here are a few things which you need to avoid while Christmas packaging.
Avoid sending non-fixed battery items with batteries in place.
Further, don't use old boxes to send Christmas gifts.
Leave spaces around items so that they can be filled in later on. Click here