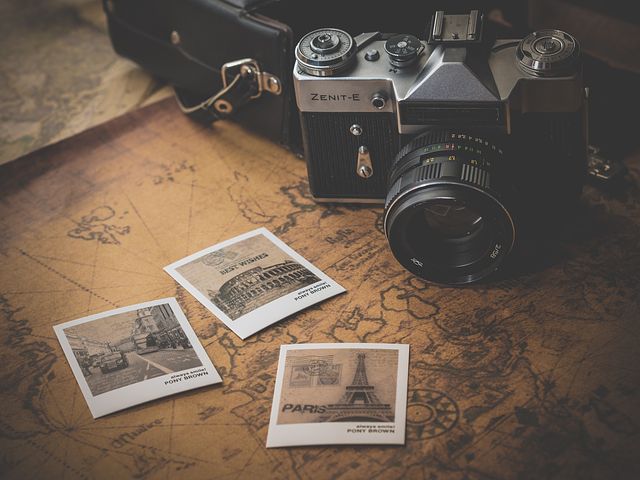 A good background is undoubtedly one of the essential elements of perfect photography. When you choose a relevant background for your portrait photo-shoots, you will be able to sharpen the subject's appearance. Not to mention, the photography backgrounds will also allow you to improvise with the mood and tone of the photos. You can also showcase your creativity. 
What are the Common Photography Backgrounds for Portrait Shoots?
You might face difficulties while choosing the perfect portrait background. This is because there are different types of photography custom backdrops available on the market and selecting the relevant one is a time-consuming task. Therefore, you need to know the common backgrounds used in portrait photography:
Blurred Natural Background 
Professional portrait photographers often prioritize soft and blurred backgrounds while photographing the subject closely. If you're planning outdoor portrait photo-shoots, a mountain scene or a blurred tree will work great. This is because the sharp facial expressions and the subject's facial features will look best with these backgrounds. You can also use great depth of field to achieve the best-blurred background effects. You can adjust this in the settings of your DSLR cameras. As per Photography Life, DSLRs provide better image quality. 
Detailed Natural Background 
A detailed and properly thought natural background is one of the best ways to enhance the beauty of your portrait photography. The landscape you choose will work as the best ingredient to showcase your creativity in your photography. 
White Seamless Background 
Suppose you're planning for headshot photography, stock photos, simple portraits, and product photography. In that case, you need to consider a white seamless background as it will align best with these photo-shoot ideas. However, while using the white backdrop, you need to pay close attention to the lighting. Otherwise, the irrelevant lighting will make the white background look muddy or shadowy. 
Black Background 
A black backdrop is another excellent and most effective portrait option you need to consider while looking for professional and extraordinary portraits. You can also implement low-key lighting on the black backdrop so that you can develop stunning and moody photographs in black and white. 
Solid Color Background 
The solid color background will work best if you're focusing on creating a classy family portrait. You can also make your other simple portraits look great with a solid color background. Neutral background colors such as tan and grey are versatile, simple, and easy to implement colors during the post-photography process. 
Textured Background 
High-quality photography backdrops with a textured element can enhance the dynamic feel of your typical photo-shoot session. Many professional photographers use the textures background while capturing portrait shots. For example, shooting with muslin fabric backdrops behind will help you add marvelous quality to your portrait photographs without distracting the viewers. 
Green Screen Background 
Are you facing trouble choosing the perfect backgrounds for your photography session? Consider placing your subject in front of the green screen background. You can use Chroma key software to change the background as per your requirement during the editing process. 
Conclusion
Now that you know everything about the perfect photography backdrops, it's time to purchase them. Make sure you visit our website to choose the perfect photography backdrop.