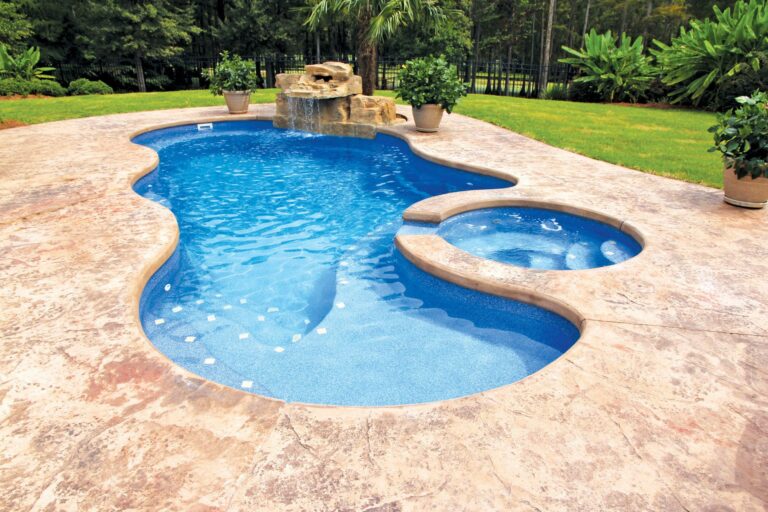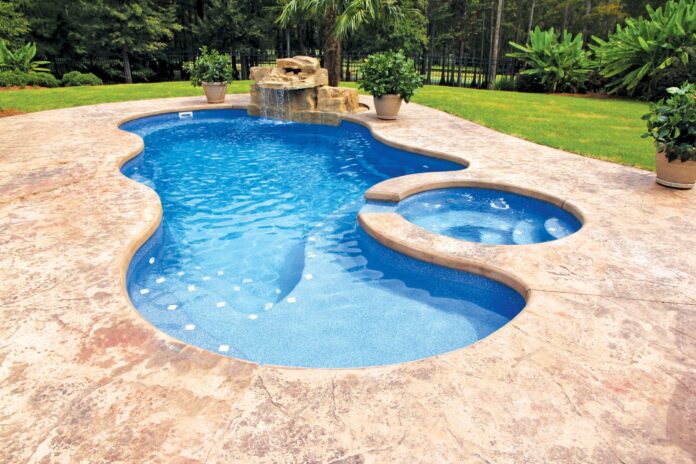 Nothing makes your yard more beautiful than a pool area. The ability to relax by the pool during the summer days is surely something that everyone wishes for. In addition, this brings various activity possibilities for your children as well as friend gatherings.
While most people settle for above-the-ground modules since you can easily take them away during the winter, others think that concrete is superior to every other form. However, the fiberglass pools have become so popular because of the advantages they have over the other options.
In this article, we'll go through some of the reasons behind the popularity of fiberglass over concrete pools. This should help you understand whether this is the right type for your situation, and see all the advantages that these pools offer.
1. Various models and sizes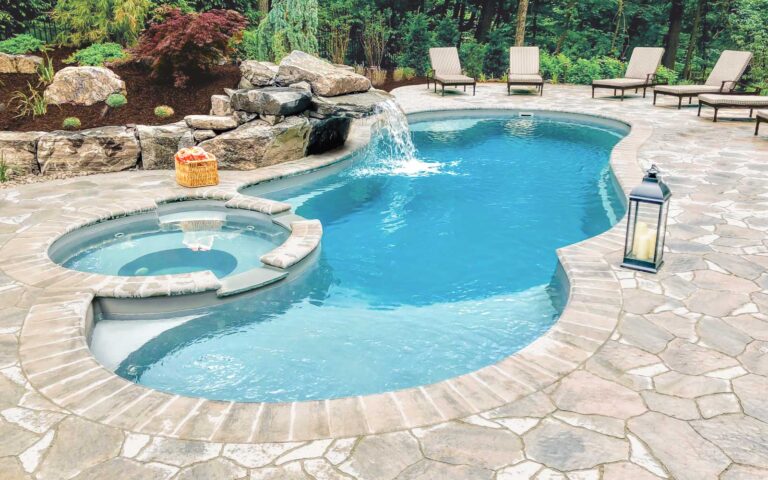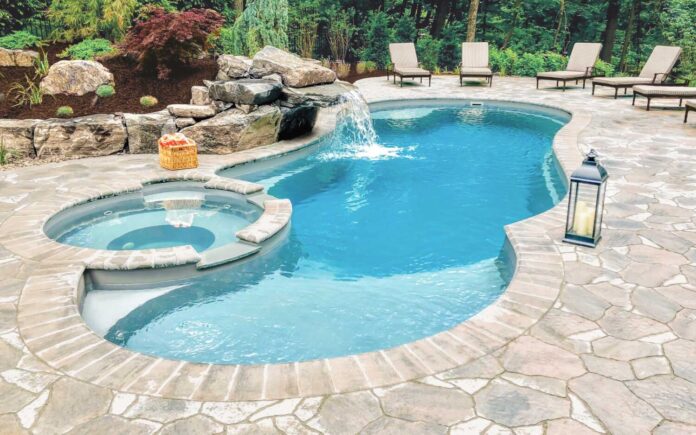 While in the past they were only standard rectangle options, with time, the fiberglass pools have developed lots of sizes and models for you to select. Since not everyone has the same space in their yard, coming up with a pool model that suits your place perfectly is essential.
For that reason, be sure to discuss your needs with your pool manufacturer to ensure you'll be getting the perfect product. At last, this is something that is meant only for your enjoyment so it has to be made to your taste.
2. Quick installation process
The quick installation process is among the factors that made fiberglass a more popular option over the concrete pool. They come premade from the factory to your property and are just fixed into the hole that was prepared.
This process usually takes less than two weeks, which is twice less time as the regular concrete option. So, not only you can get to swimming quickly but it is also less stressful for you, your pets, and your neighbors.
3. Do not require lots of maintenance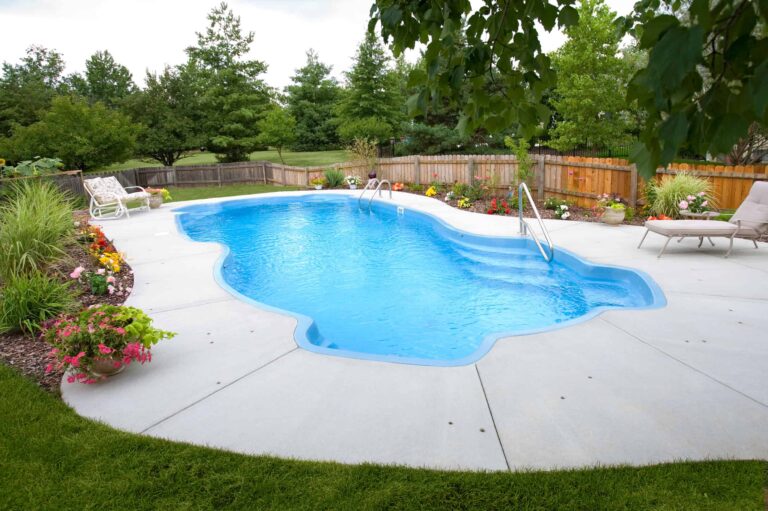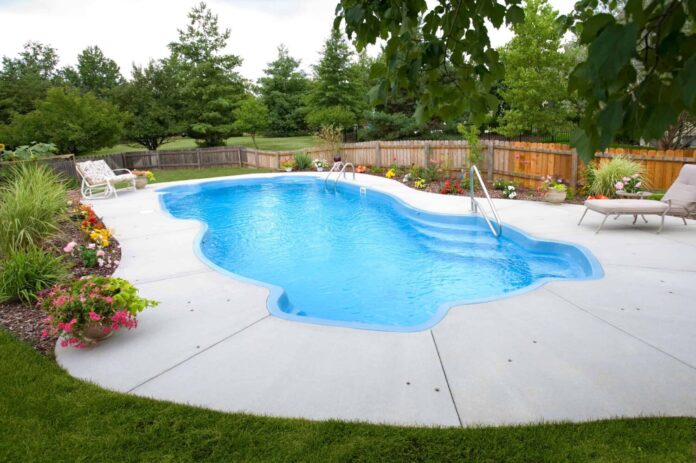 While concrete is vulnerable to microorganisms and algae sticking up on the surface, which is completely absent in the fiberglass options. This is all prevented by the gel that fiberglass pools are coated with which makes maintenance easier.
For cleanliness and disinfection of the pool salt and chlorine are usually used. When combined, they are usually corrosive to the concrete which will lead to more frequent resurfacing. Well, fiberglass cannot be damaged by this chemical combination so you should have no worries.
In addition, the fiberglass is not damaged from sun exposure and it will not need to be resurfaced for a couple of years. Not only the maintenance is easier, but it is also less frequent. This makes the maintenance more affordable which only contributes to the cost-effectiveness of these pools.
4. Highly durable
While we all think about concrete as a sturdy material that can withstand most conditions and offers high durability, that is not always the case. As mentioned above, the weather, as well as cleaning solutions, can abrase the surface which requires lots of resurfacing.
According to Gen2 Pools, fiberglass modules are made to last. They are both sturdy and flexible making them highly durable. In addition, the material they are coated in helps them withstand various conditions without the need for them to be resurfaced.
These characteristics are backed with a long warranty since the manufacturers know these pools cannot be damaged easily. This makes you enjoy your pool for a long time without worries and the need for repairs.
5. You can simply enhance their looks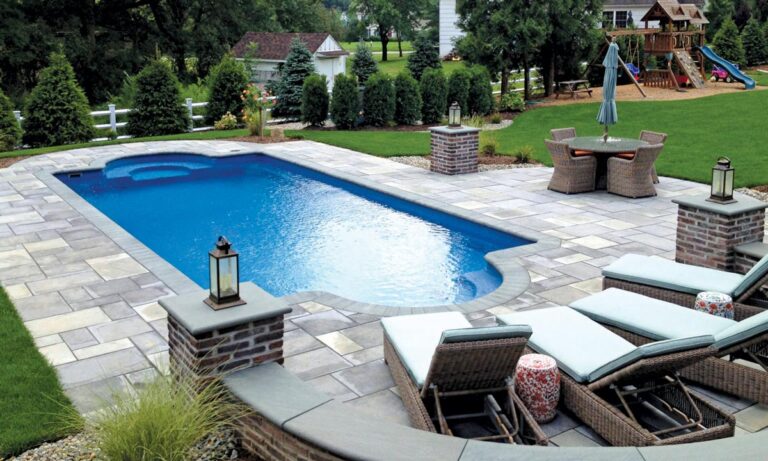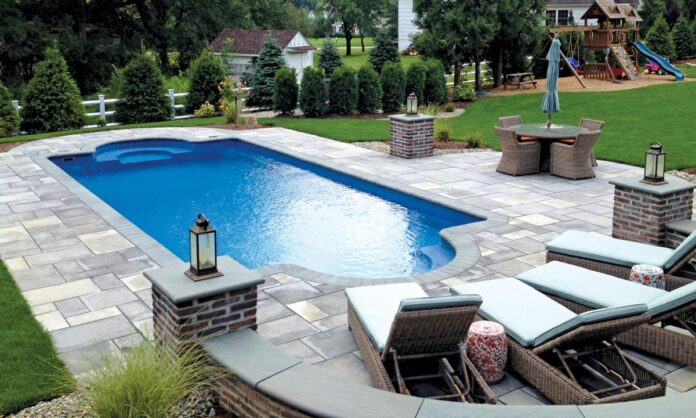 Although these pools come premade inside the factory, there are lots of things you can do to them to improve their looks. You can decide between tiling and stones, as well as coping brings among the many other things.
Since the installation process is shorter than all the other options, you can use your spare time to think about enhancement and come up with a perfect yard as you have always imagined.
6. Lots of available customization options
Besides the looks, the fiberglass pools can be further customized to your taste. You can begin with various tile colors, as well as a ledge for sunbathing. In addition, you can implement RGB lighting to further improve the ambiance and can set the mood right at all times.
No matter what your end goal is, you can surely achieve it with lots of customization options for these fiberglass pools. Just be sure not to overdo it since it might create chaos and not a lot of space for free activities.
7. More comfortable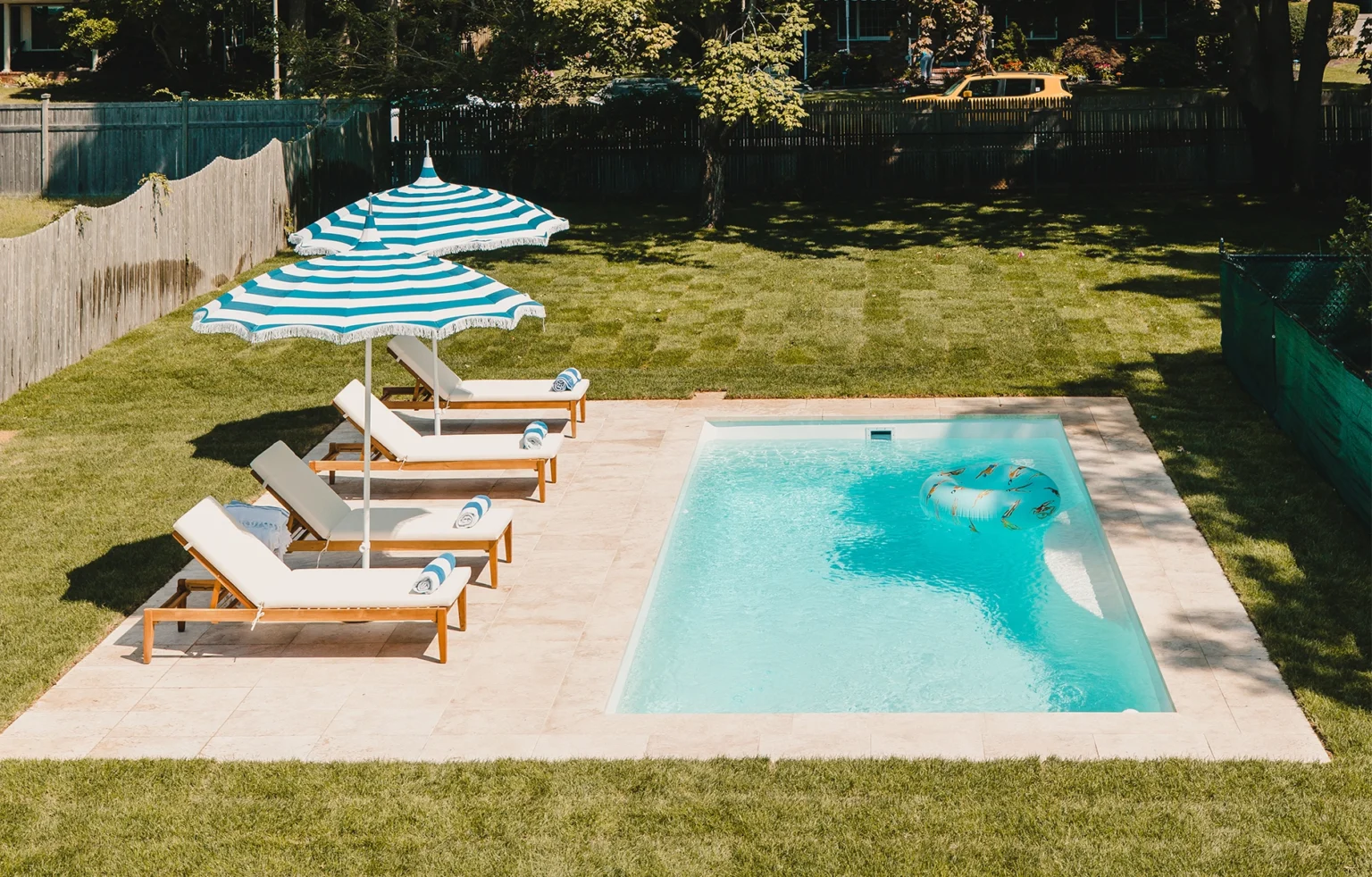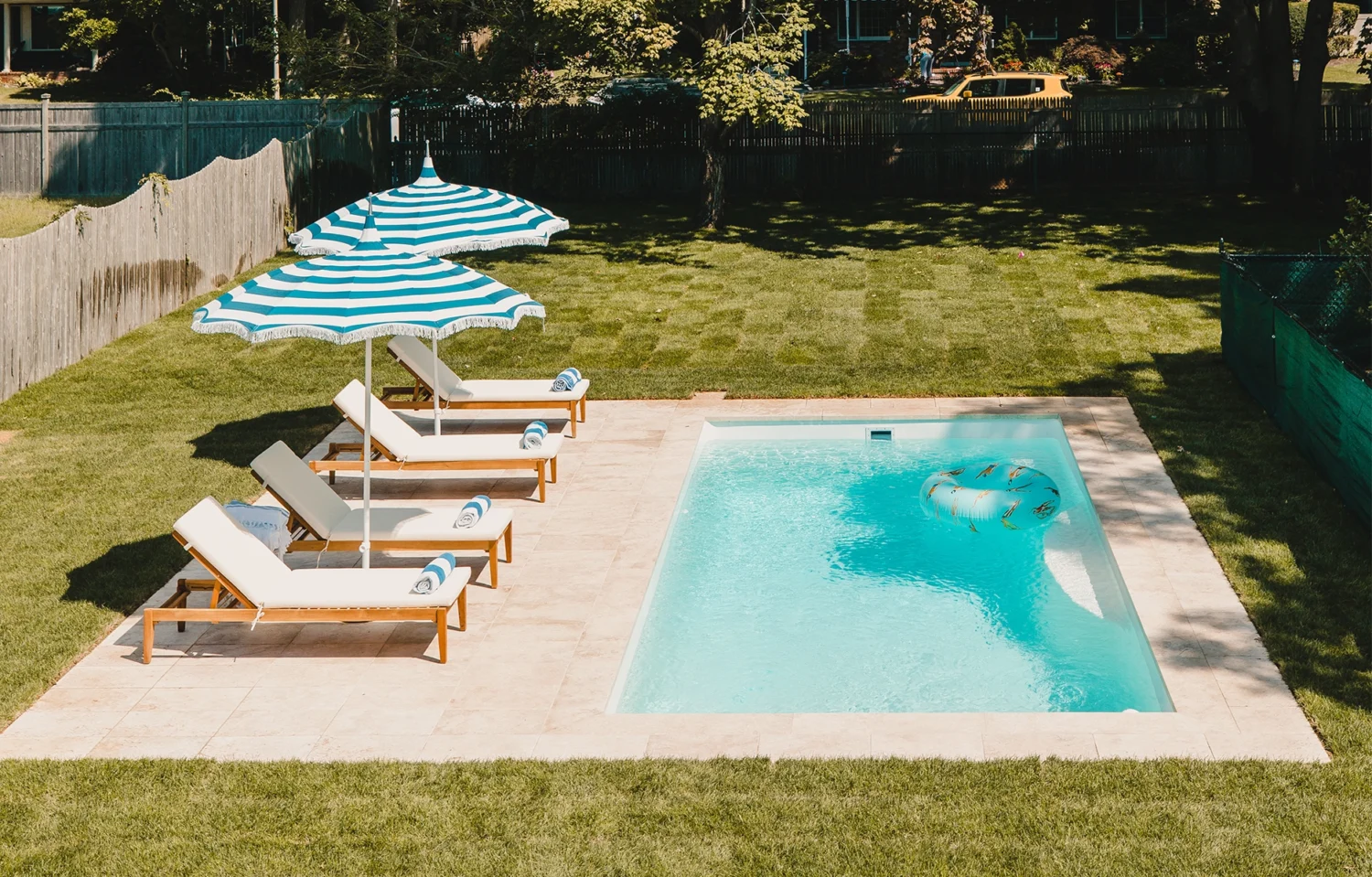 You know how much the rough surface of the pool can ruin your experience. The unexpected cuts are just too painful for children which are common in the concrete pools. On the other hand, the fiberglass's smooth surface lets you slide over it, and instantly makes the whole experience pleasant.
However, since fiberglass can be slippery, it is best to cover the stairs with a non-slip mat to prevent falls.
8. They come with included seating
In all the other pools, you just get a space filled with water with a gradual decline to increase the depth. However, if you plan on just lounging inside, seating might be essential. Instead of coming up with different projects and further draining your budget, the fiberglass comes premade with a seating area. This makes the whole pool experience better and contributes to overall enjoyment.
9. They increase the value of your home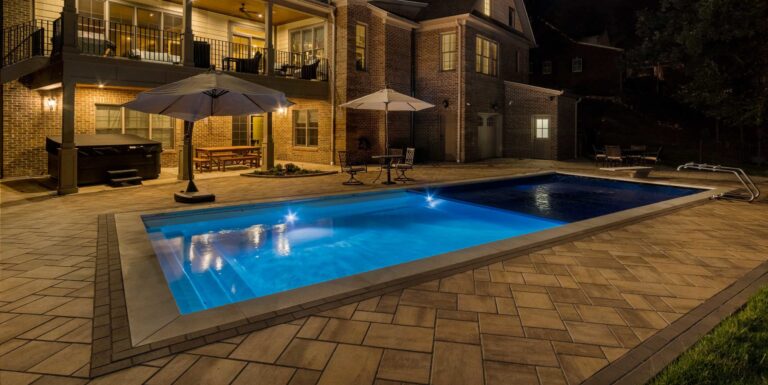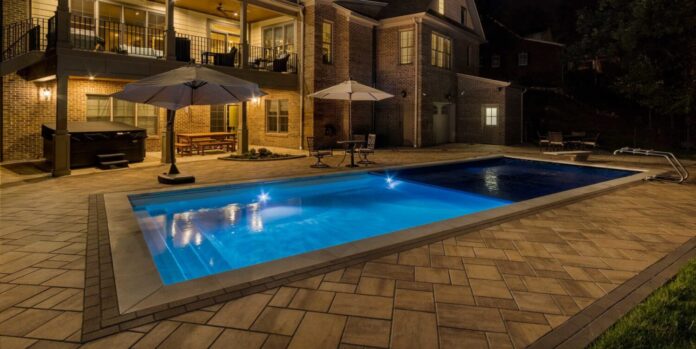 If you plan on selling your property someday, you are always looking to earn the most. In that situation, doing things that increase the value of your home is essential. While some people are doing renovation and improving certain rooms, having a pool might be a better idea.
Not only you will enjoy your time during the hot days, but your enjoyment will pay off in the end. When somebody has to decide between a property with or without a pool, the decision is pretty easy. However, when the pool is made out of fiberglass, the buyer knows they will have no worries about maintenance, which increases the value of your home even more.